A remodeled or brand-new deck presents endless possibility. Do you go for ultra-modern pieces and clean lines to create an upscale, contemporary space? Or lean into rustic, relaxed furniture choices to cultivate a haven of relaxation and entertainment? All outdoor deck ideas should marry function and practicality with fun and form.
Before you dive into planning the details of your deck and reading our top deck design ideas, consider the following questions. These will inform your decision-making process and allow you to scale your vision:
---
Who Will the Deck Be Used For?
A spacious backyard deck where your entire family will eat meals, play games, and soak up the sun all summer long will look completely different than a deck only intended for use on birthdays and holidays. Ask yourself: will kids be using this deck? How many people will be out here, and how often?

Jot down a list of the most common activities that you envision will take place on your deck, from dining and cooking to sunbathing and reading. Clarifying the bigger picture will point you toward patio deck ideas that accomplish your goals and elevate the style of your deck.
---
What Materials Will You Use?
Your choice of decking material and deck furniture material will inform and transform your deck design plans. Picking a suitable deck material is more complicated than deciding what color schemes and materials will look best in your space — you should consider how each type of material will weather in your climate and how durable the materials are that fall within your budget.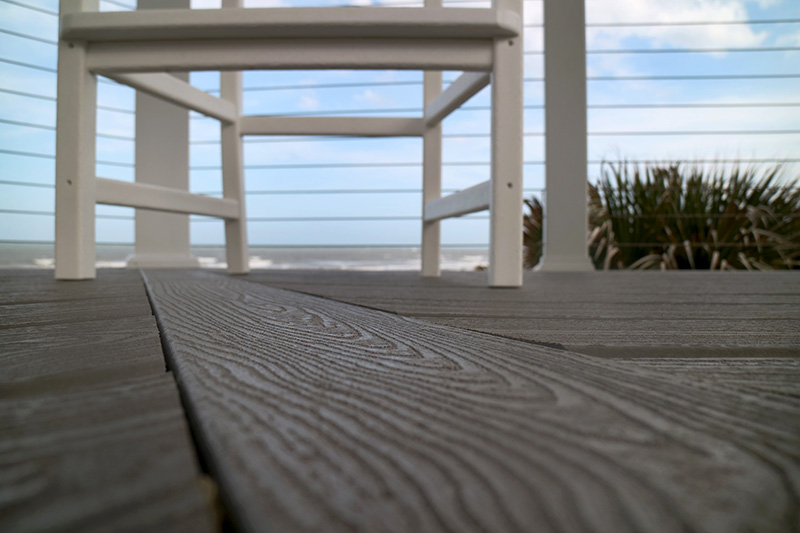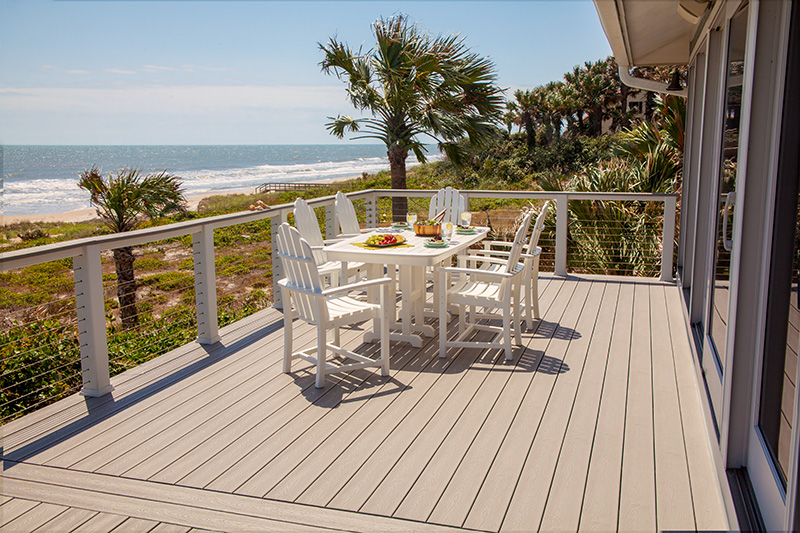 Read our analysis of the most popular decking materials and outdoor furniture materials to decide what materials will repel rain, withstand sun, and endure wind without toppling, cracking, fading, rotting, peeling, or chipping.
---
How Much Maintenance Will You Commit To?
When deciding on the material you'll use to build your deck and furnish the space afterward you should realistically decide how much time you are willing to maintain the material when construction is complete.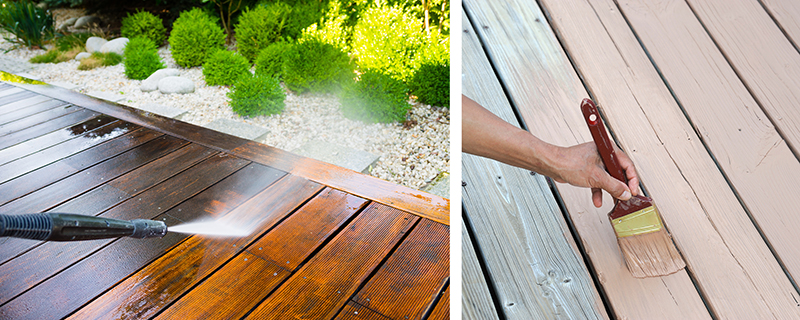 Certain materials like softwoods must be restained and treated on a regular basis to avoid warping, bending, and fading. Research how much maintenance your deck materials need so you can be happy with your new deck without a long list of unexpected chores.
---
How Much Effort Will Be Exerted?
This may seem like a strange question, but you should be able to roughly guess how much labor will be needed to transform your backyard or mound of dirt into the completed deck of your dreams. How many people will be needed to complete this project? What is your budget, and does it match the scale of your hypothetical deck?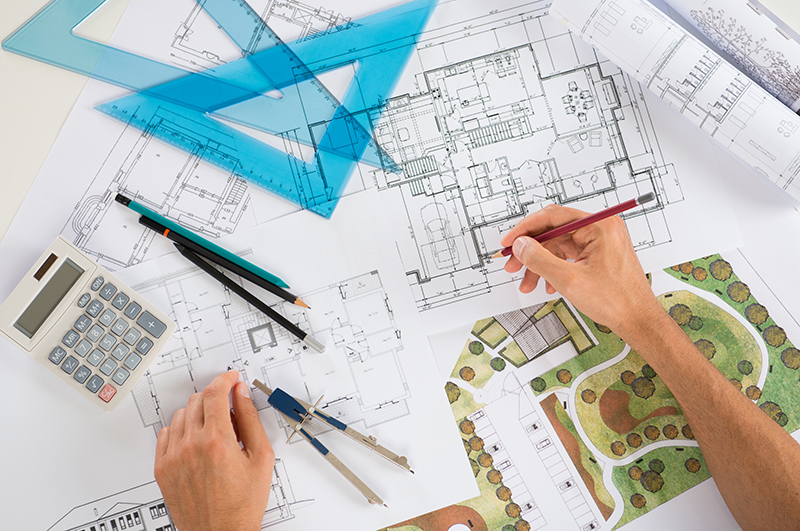 Deciding whether or not this will be a DIY project comes down to a mixture of personal investment, expertise, budget, and scale. Crunch the numbers and decide if you and your family are up to the task or if you should hire a contractor. Our TrexPro® deck builders have contractor's licenses and have installation and product training on all of our outdoor deck furniture.
---
Backyard Deck Design Ideas
With our suggestions for backyard deck design ideas below we assume you have an ample amount of square footage. For more modest decks read our guide to deck ideas for small yards.
Master Bedroom Deck
A simple deck extending beyond your master bedroom can have an indelible impact on your lifestyle. The cozy or sprawling space can serve as the ultimate outdoor escape, featuring a couple of Yacht Club Chaises for reading and dozing. Finish off the deck with side tables, some comfy cushions for your chaises, and an umbrella for relaxing shade when the sun is beating down.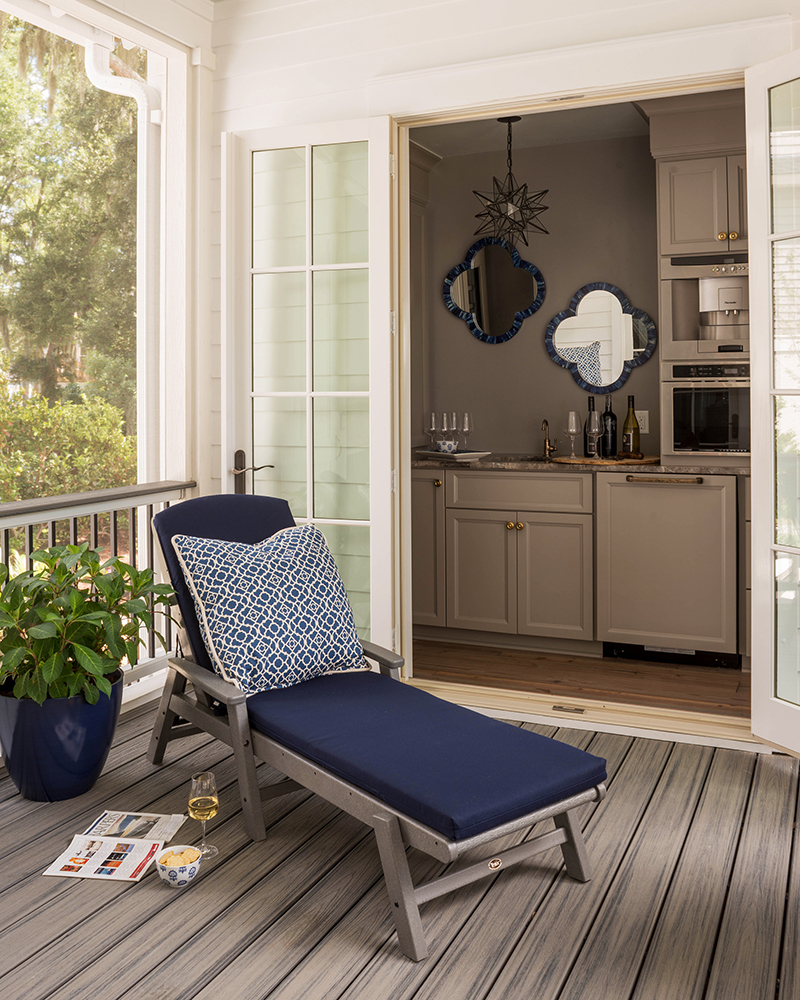 Party Deck
Do you want to be the talk of the neighborhood, the host with the most that can comfortably fit 40 people on your sizable deck? Party decks feature wide open spaces and plenty of built in seating in the form of benches and deep seating sofas, many of which are integrated into the design or flush to the wall to leave more room for mingling. You can arrange a few seating sets in the corners for people to relax, and put something like a fire pit in the center of a large space to structure your gatherings. Let the fun begin!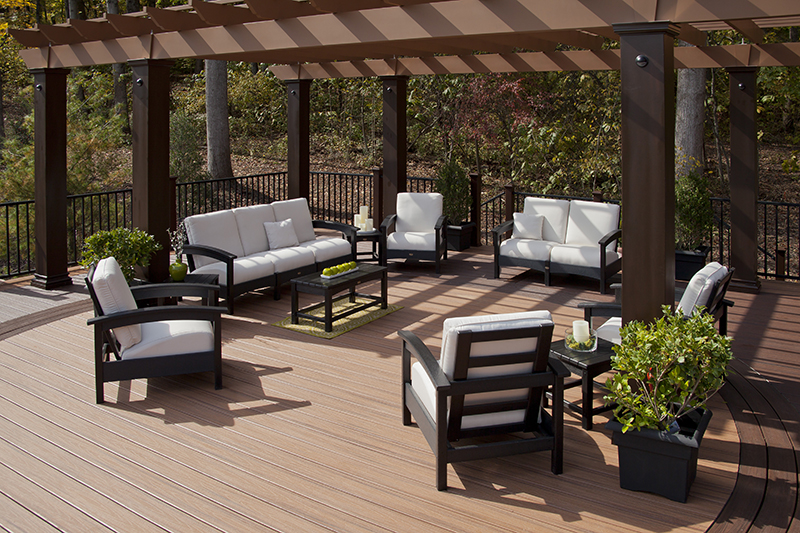 Food-centric Deck
Cooks with an insatiable thirst to grill and serve feasts outdoors can still create a unique deck design that prominently features a generous dining set. Incorporate a few bar tables around the serving area for appetizers and cocktails if your guests are mainly adults, or invest in chair cushions so your kiddos can remain comfortable throughout lunch or dinner. Build a pergola over your dining space to create natural overhead shade.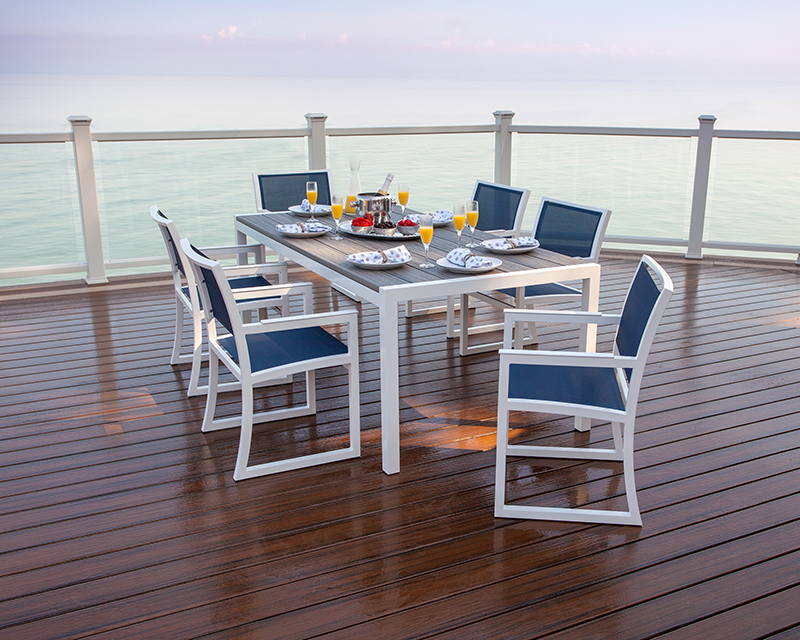 Colorful Deck
Your deck design ideas don't need to be limited to the functional. Instead of building a deck that blends into the architectural elements of your home, daring designers can infuse every corner of their creation with pops of color to draw the eye. Our line of vibrant colors including Lime, Sunset Red, and Pacific Blue add an irresistibly irreverent yet stylish edge to many of our most popular outdoor furniture pieces. You can also utilize greenery to establish your deck theme — for example, decks covering considerable elevation with plenty of steps can transform into a walkable garden when you line the sides with planters full of lush plant life.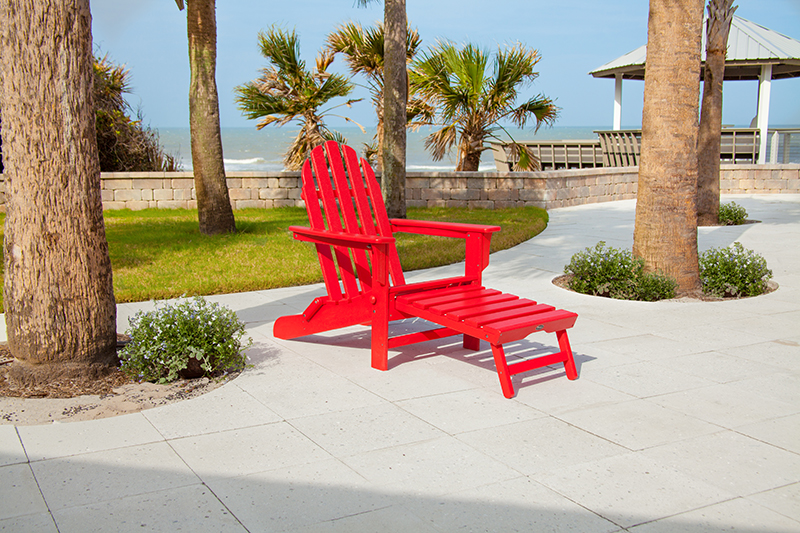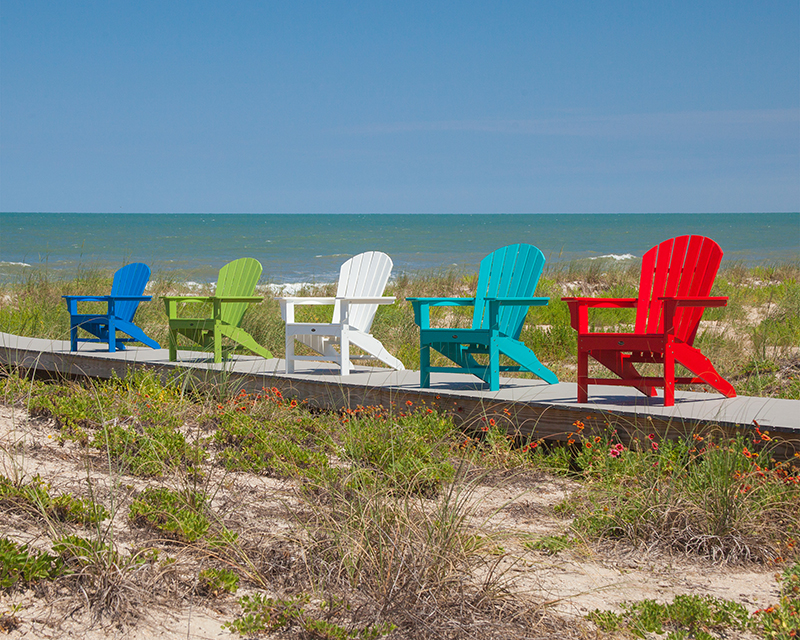 Generational Deck
This conceptual deck design idea creates zones for three generations of family members to all relax and enjoy a curved or elongated deck in their own way. Install a sturdy swing on one end so the grandparents can read to the newborns and rock them to sleep. A deep seating set gives the adults the perfect area to enjoy an afternoon cocktail and catch up on the latest family news, while the kids can play games or tell jokes in the casual comfort of Adirondack chairs.
---
Once you have some inspiration for your deck design project browse our furniture collections to find detailed guides on crafting a dining space, outdoor living room, or even a cozy fire table area. Deck furniture from Trex® Outdoor Furniture™ withstands the elements, delivering unrivaled durability and unbeatable comfort for all styles of outdoor decks.