Constructing or remodeling a deck is a large scale project that, if executed properly, can transform any outdoor space into a cooking, dining, and relaxation retreat fit for royalty. Before you dive too deep into deck design ideas you must make some fundamental and important decisions. Namely: what material(s) will you use for your decking material and deck furniture?
Aesthetic appeal and color choices may be the first factor that comes to mind, but for investments like outdoor furniture you should ask yourself — how will this furniture weather?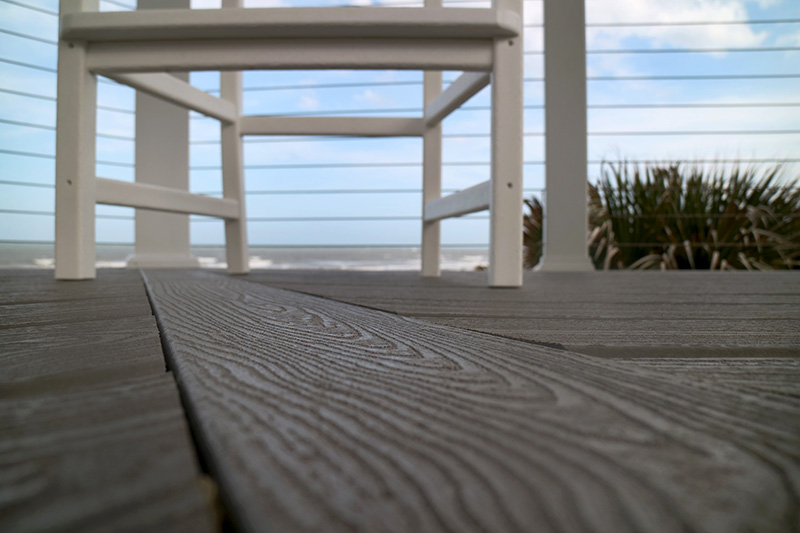 Balancing cost with the durability of the deck material is the key to a wonderful space that lasts for years. Choose the option that can weather the best based on the realities of your project budget. Here is a quick breakdown of the materials you'll be choosing between for your deck material and your outdoor furniture.
---
Types of Deck Material
The difference in overall costs based on the deck material you choose is significant. Longer-lasting deck material can cost thousands of additional dollars, but consider your long term maintenance and upkeep spending if your deck material sags, warps, and degrades just a few years after construction is complete. Consider your local climate, the size of your deck, and how well each material will weather:
Wood Decking
The traditional material for residential decks continues to be the popular and most affordable choice. Wood has a natural warmth and smells great in your yard. Hardwoods last longer and are more expensive, while softwoods like pine are among the cheapest deck materials.

Wood must be stained and maintained constantly in order to prolong the lifespan of your deck. Splitting, cracking, and fading can occur after a few years if you do not adhere to the prescribed maintenance regimen. Pressure-treated woods contain chemicals that make them more resistant to rotting and weather, but this process means the wood can warp or bend easily.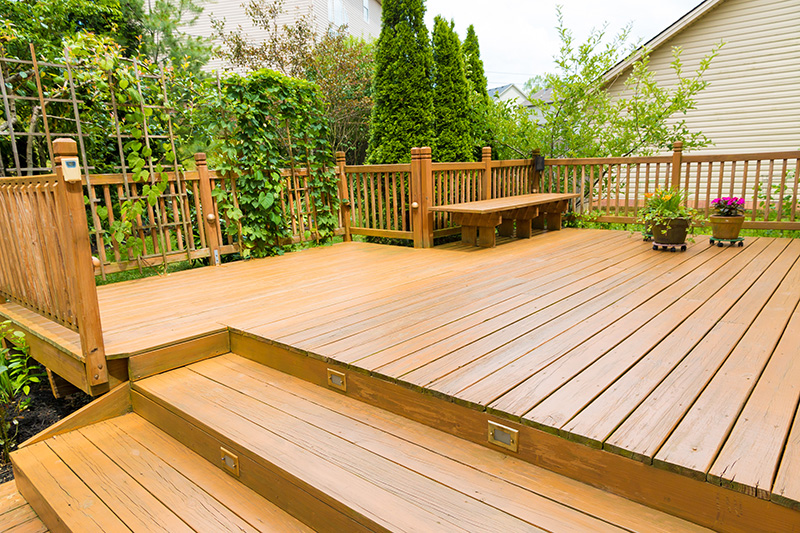 Composite Decking
Composite decking is relatively new, compared to wood decking materials, and is the fastest growing segment of the deck industry. Composite decking combines one or more plastic components with bamboo or wood flour. Synthesizing these materials creates a structurally sound decking material that is weather resistant, stain resistant, environmentally friendly, and low maintenance.
The colors of composite decking vary widely, and can resemble wood or be vibrantly colored. The most noticeable downside to composite decking is its cost, as the material is designed to last for decades with minimal wear and tear. High performance composite decking is ideal for a once-in-a-lifetime project you can live with for years.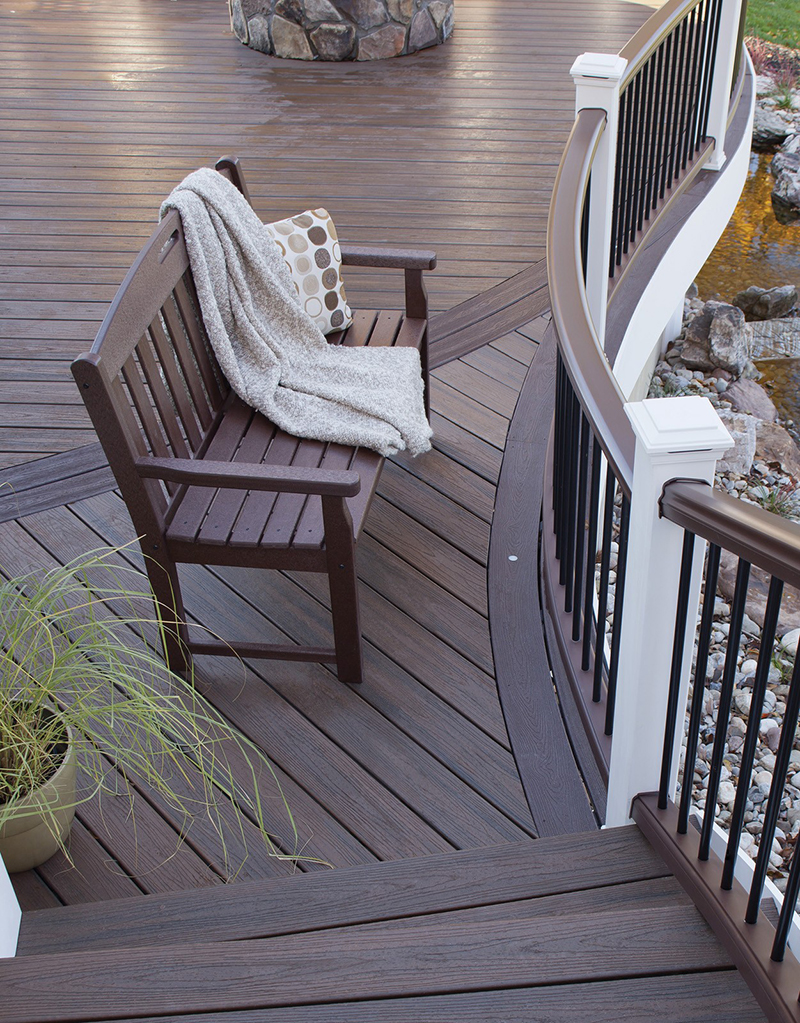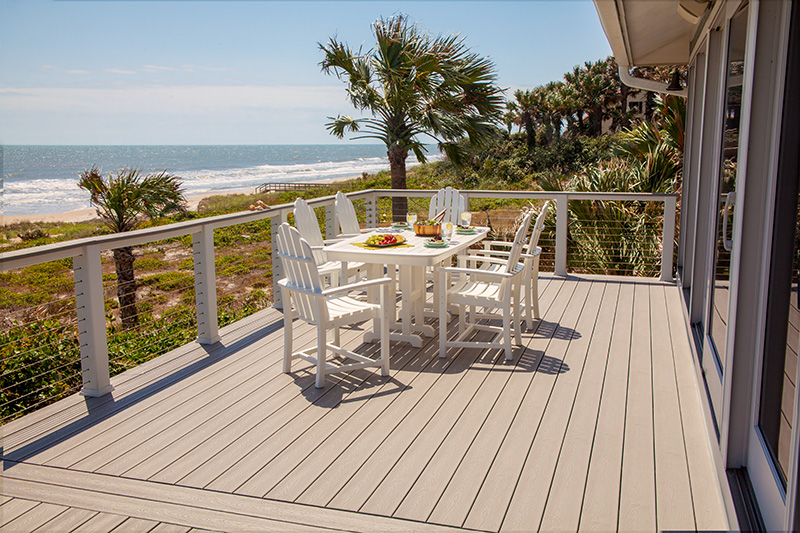 PVC Decking
PVC decking is more affordable than composite decking, as it is made with a singular plastic material (polyvinyl chloride). When plastic is not mixed with other materials like wood flour several structural issues can occur. PVC decking expands noticeably in hot sun, retains heat, and becomes brittle in the winter.
If you live in an area with a mild climate PVC decking can prove a more cost-effective choice than composite decking, as it's fairly weather-resistant, doesn't need to be stained, and can easily be cleaned with a hose or a mop. The colors and textures don't necessarily resemble wood, which can be a pro or a con based on your preferences.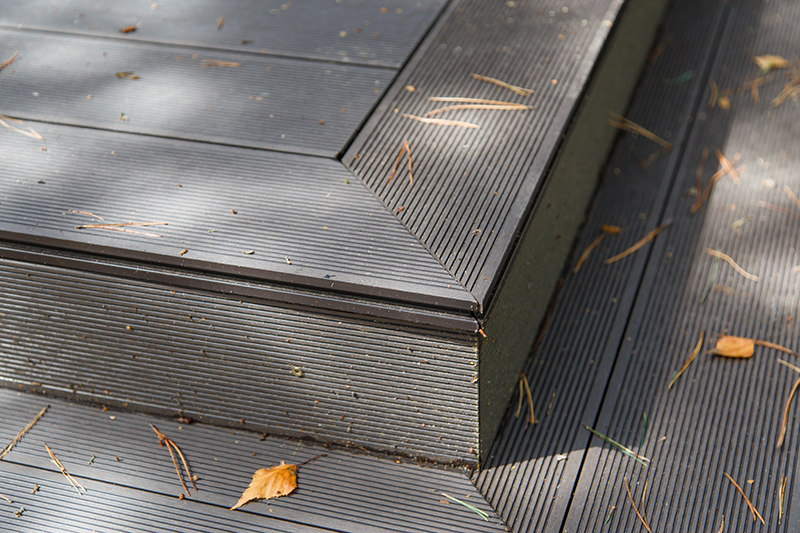 ---
Types of Deck Furniture Material
Once you've laid the groundwork and constructed a beautiful deck it's time to fill your space with durable and comfortable weather-resistant deck furniture. Depending on your regional climate it's important to select patio and deck furniture that is able to weather any combination of sun, extreme temperatures, and rain as reliably as the decking you selected.
Wicker
Wicker is a classic woven material for deck furniture that conveys a relaxed, rustic feel. Wicker is a relatively affordable material choice for all types of furniture. Wicker will degrade quickly if left in the elements, and should be kept in shaded areas away from sun or rain. Because of this limitation wicker deck furniture should exist in partially covered spaces or be used as a temporary placeholder after your deck is complete.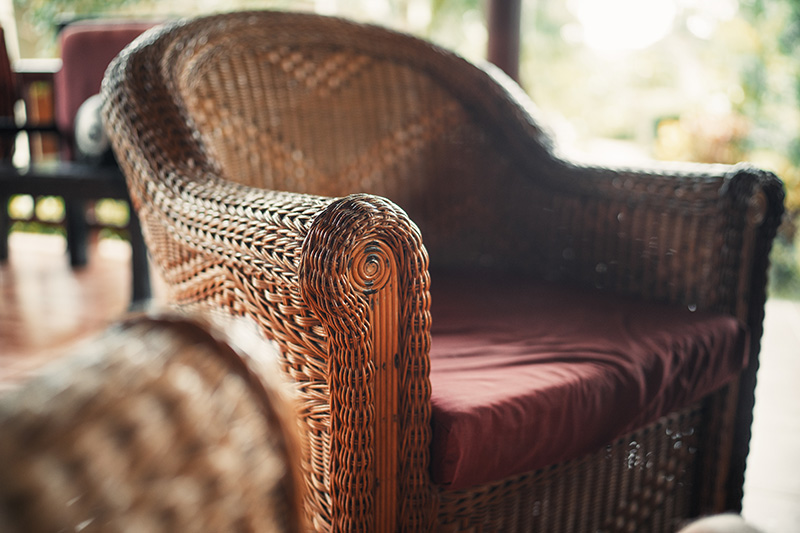 If you love the look and feel of wicker but want a long-lasting furniture set you can find deck furniture constructed from synthetic wicker. Synthetic wicker fibers are nearly impervious to moisture and rot at an understandable cost.
Aluminum
Aluminum deck furniture resists rust and moisture, and cleaning the material is straightforward. Aluminum furniture is weather resistant and available in a variety of modern designs. Aluminum furniture can resist corrosion if powder-coated, though this feature will bump the price.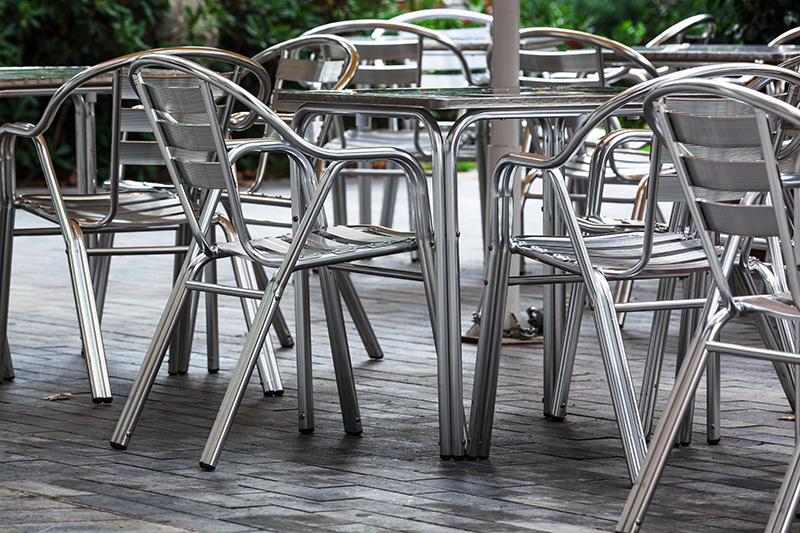 Aluminum deck furniture may not be a good choice for homes in areas with high winds, as aluminum is lightweight and can topple from a strong gust. Aluminum is a metal material, and as such cannot resemble wood and is available in a limited range of colors. Aluminum also overheats in the sun — if you go with aluminum outdoor furniture invest in plush, colorful cushions for best results.
HDPE Recycled Lumber
Outdoor Adirondack chairs, swings, rocking chairs, benches, and deep seating sofas from Trex® Outdoor Furniture™ are constructed with recycled HDPE lumber to provide unmatched resilience. If your budget allows, invest in high-quality deck furniture that is comprised of material able to weather extreme conditions without rotting, chipping, cracking, peeling, or degrading. Extreme environments won't destroy any patio furniture constructed from HDPE POLYWOOD® lumber.
Maintenance is simple — our deck furniture requires an occasional wipedown with warm water and soap to maintain that fresh look. Why plan an exhaustive deck project using sturdy decking material if you plan on purchasing low-end patio furniture poised to fall apart after a single winter?
---
Browse our furniture collection ideas to find a coordinated dining set, outdoor living room set, or a pair of rocking chairs that will bring your brand new deck to life. Our wide selection of outdoor furniture is available in a variety of Earth tones that resemble wood and vibrant colors for a modern style. Before you execute your deck construction read our checklist of the 5 must-have elements to create your perfect outdoor retreat.