Nothing elevates a space quite like sharing it with your closest loved ones. Swings and gliders add a new dimension to traditional outdoor seating, providing a soothing and fun motion that will make children laugh and pets snore with equal enjoyment. Benches are versatile seating options that provide a great deal of room for multiple people at a low cost.

Navigating through the many options in order to decide on the right swing, bench, or glider for your space can prove frustrating. Take the headache out of your shopping experience by following the Trex® Outdoor Furniture™ guide to buying an outdoor seating option the whole family will love.
---
Step 1: Why Would You Want a Bench vs. a Swing or Glider?

Benches, swings, and gliders can fit two to four people depending on the size. While most gliders and swings are designed for two adults, a park or garden bench on your property can measure up to 72" if you purchase from Trex® Outdoor Furniture™. Choosing between the three types of outdoor seating boils down to desired use and location. Here are the main advantages of each type of seating:
Benches

 
Standard benches are versatile outdoor seating options that can provide a resting place in a garden, accessorize your patio seating, or provide the perfect lookout on your balcony. Benches are more affordable than swings and gliders due to their simple construction and offer a wider range of options for length.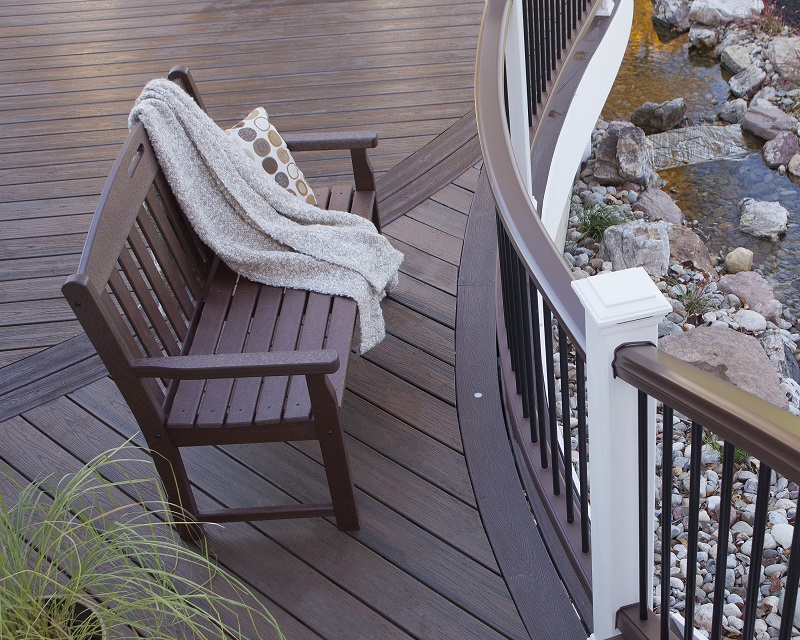 Swings
A swing must be affixed to a ceiling or beam for solid support. Because of this restriction swings are often installed on front porches or underneath structures in backyards. Kids and pets love the swinging motion that a swing provides, so if you regularly watch the grandkids or prefer a gentle motion as you relax swings are a great choice.

Gliders
Most gliders can comfortably seat two people. They enable you to enjoy the gentle rocking motion of a swing but can be installed free-standing anywhere outdoors. Because of this capability, they're a bit more expensive than a swing. Gliders also require extra room in front and behind to accommodate movement.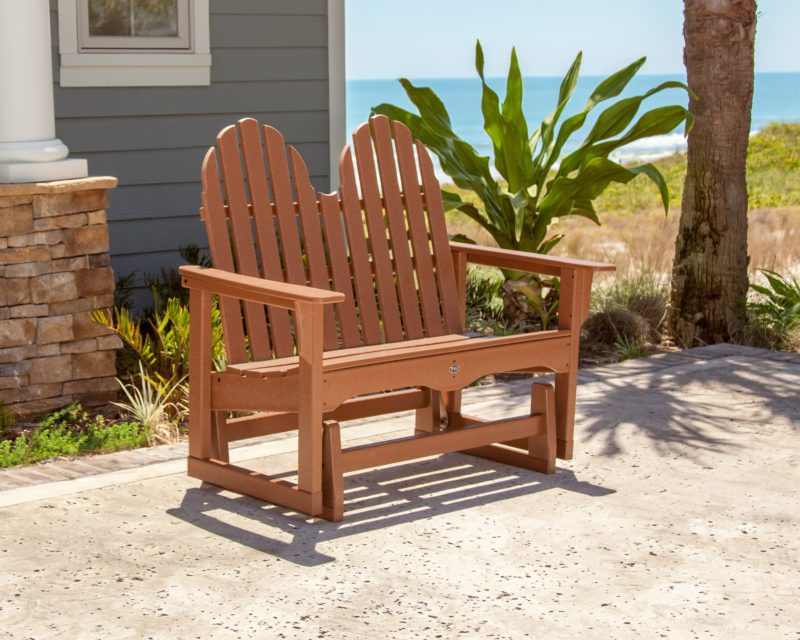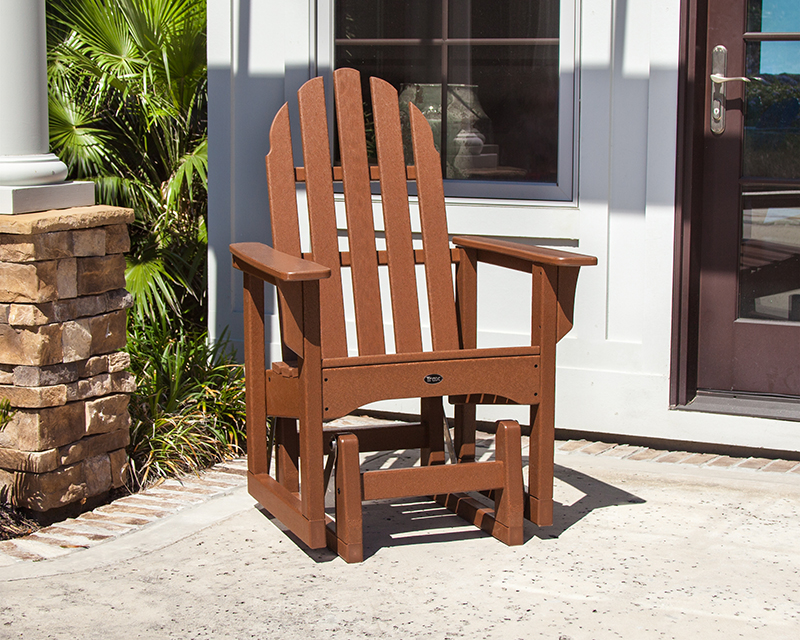 ---
Step 2: Determine What Will Fit in Your Space
Benches, swings, and gliders all differ in the amount of space they require. Benches are shallow and long, needing the least amount of total space in order to fit in a patio, deck, or under a poolside cabana. A swing necessitates a good deal of space to account for the swinging motion, and a glider needs space to glide as well.
As a basic principle, consider swings and gliders as a standalone seating unit, with a possible side table for function. The additional space needed for these options means you'll be investing in an experience — the single piece of furniture is all you need. However, a bench is great as a piece of a larger seating area, paired with deep seating chairs, Adirondack chairs, or rockers to add variety to a social gathering spot on the patio or around a firepit.
About how much space will you need to fit a bench? Not too much — even our Yacht Club 60" Bench only measures about 60" by 24". Account for an additional three feet in front of your bench for access and you'll be good to go. With a glider, you want to add four total feet (two feet in front and two behind) of access space to accommodate the range of motion.
With a swing you need a minimum of five feet in front of your swing and four feet behind the swing. Measure your space and ensure you have plenty of room, and that your new outdoor seating won't overwhelm or crowd the other elements on your patio or porch.
---
Step 3: Know the Difference in Materials
Most benches, swings, or gliders become central components of your outdoor design. Because of this it is important to choose a weather-resistant material that is supportive, comfy, and will withstand years of exposure to the elements without breaking down or falling apart. There are many popular types of materials to choose from depending on your budget.
Here are the main points to consider for each of these material types:
Softwoods

Pine and other softwoods are among the most affordable outdoor furniture material options, making them appealing at first glance. However, softwoods do not age well in outdoor environments, and dent, crack, and scratch easily. You will need to restain and revarnish softwoods on a regular basis in order for them to last longer than a year. Serious buyers should avoid softwoods.
Hardwoods

Hardwoods like oak are a sturdier option than softwoods and can last for years. Because of this, they are also more expensive. Hardwoods are fairly resilient and durable but must be treated and protected if kept outside. Owners of hardwood furniture should restain and revarnish hardwoods on a semi-regular basis.
Aluminum

Aluminum is rising in popularity as a material choice for outdoor furniture because it is durable yet lightweight, so you can move the furniture around easily. Aluminum is easy to maintain and is resistant to many aging and damaging effects of weather exposure. But, aluminum is vulnerable to wind gusts due to its lightweight quality.
HDPE Lumber

High-density polyethylene (HDPE) lumber is an extremely durable plastic used to build furniture that will last season after season. HDPE lumber can be left outside year-round without cracking, splitting, rotting, peeling, or fading. Maintenance is minimal and the material is available in a wide variety of attractive colors. These benefits are reflected in the higher price of HDPE lumber.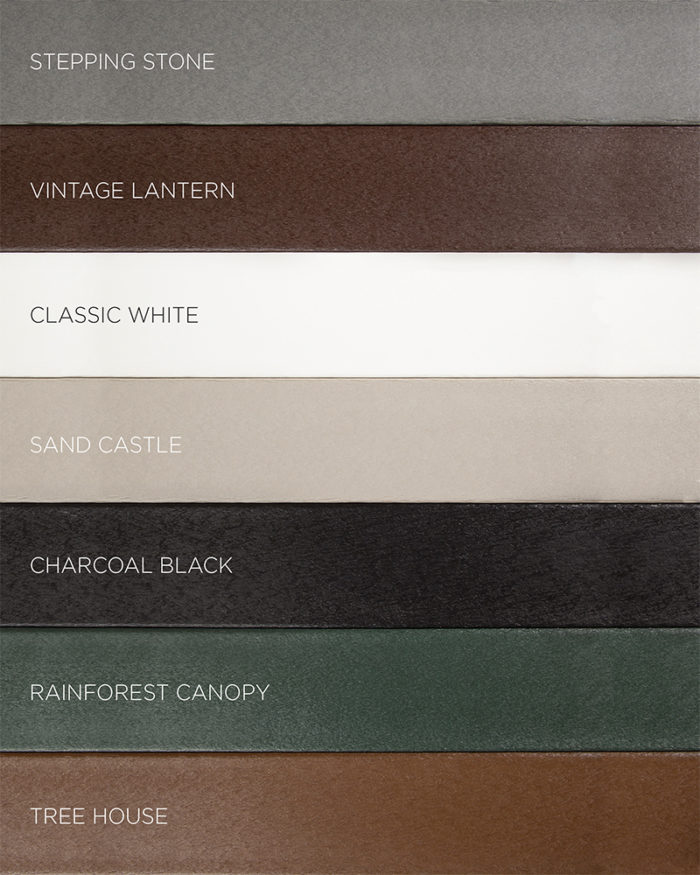 At Trex® Outdoor Furniture™, we build all of our gliders, benches, and swings using genuine POLYWOOD® HDPE lumber to create luxury furniture that's both durable and practical. Best of all, our furniture is backed by a 20-year residential warranty.
---
Step 4: Choose the Right Style for Your Home
We stock several sizes and styles of outdoor seating based on your needs. Choose between any of the options below, and browse our full selection of benches, swings, and gliders to find what you're looking for:
Yacht Club 48" Bench

 – The slatted back and comfortable contours of the coastal-inspired Yacht Club collection makes this 48" bench a terrific choice for cozy nooks or as part of a larger seating set. The clean, straight lines and unique headboard will allow it to fit right in with any patio or deck. Also available in a longer

60" bench

style.




Yacht Club Swing

– Our flagship swing option is inspired by the design elements of the Yacht Club 60" Bench but modified to create an irresistible and sturdy swing set. Drift off after a long day at work with a stylish yet casual swing design that will brighten any porch.




Cape Cod 48" Adirondack Glider

— This romantic and rustic glider features two arches in the classic Adirondack design, boasting slatted, contoured backs with gentle sloping curves. This version is best for two people, but you can also order

Cape Cod Adirondack Glider Chair

for solo use or to expand your seating area for more people. The

Cape Cod 48" Adirondack Bench

utilizes the same design but offers a timeless bench experience at a lower price point.




Surf City 68" Bench

— Upgrade your dining or socializing area with a fresh, modern look with the minimalist and eye-catching design of the Surf City 68" Bench. The generous length allows plenty of friends and family to sit at your dining table or simply relax and chat away the evening with a drink in hand under a canopy of stars.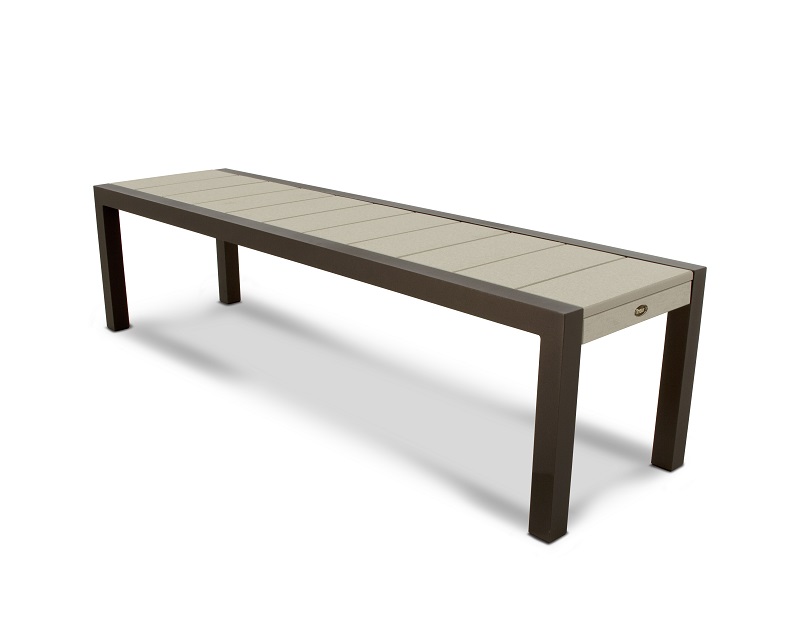 When ordering a bench, glider, or swing from Trex® Outdoor Furniture™ you can choose between several rich earth tones or neutral hues to complement the existing furniture and design elements of your home's exterior.
---
Step 5: Accessorize as Needed
Depending on who is planning to use your bench, swing, or glider you may want to add a cushion for additional padding. Our contoured seats are comfortable as is, but for daylong relaxation, a cushion can't be beat. Our all-weather performance fabric cushions are resistant to weather, providing a quick-dry solution that looks terrific and can stand up to rain and wind without degrading. Choose between a variety of vibrant color options to provide an eye-popping accent to your outdoor seating.
Of course, when reading, swinging, chatting, or dozing you'll inevitably need a place to set your drink or book down. Adding a convenient side table next to your swing, bench, or glider allows you to take full advantage of outdoor relaxation.
---
Adding a bench, swing, or glider to your outdoor furniture seating will open up new possibilities for you to make new memories or simply snooze the afternoon away wrapped in a blanket of sun. Shop today to find the best swing, glider, or bench for your space.
Blog Post Updated June 23, 2021