Designing your perfect living room or master bedroom is difficult enough — when you undertake an outdoor living room, patio, or deck remodeling you also have to combat the elements to find the perfect balance between fashionable and functional.
Families lucky enough to live in moderate climates with little rainfall and mild temperatures can get away with grabbing a wicker chair from inside and placing it on their front porch, but if you live in an area with intense weather failing to account for mother nature will send you back to the store for new furniture every year.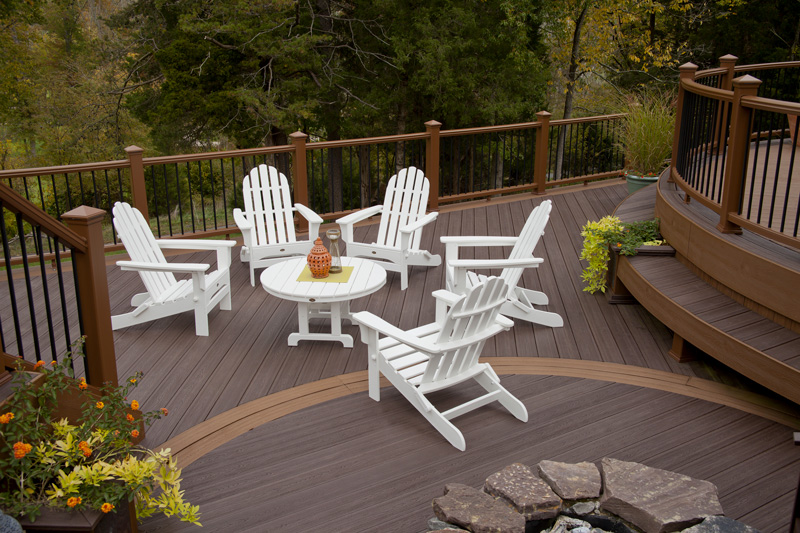 Don't despair — Trex® Outdoor Furniture™ is in your corner. Below we've compiled the most important deck ideas for a fully weatherproof patio or deck experience. For this article, we don't focus on one particular type of climate — following this guide your deck will be able to withstand to all types of inclement conditions, including snow-laden winters, salty sea air, torrential rain, blistering winds, and extreme heat.
---
The Ground Floor

If you are placing a large rug beneath an outdoor dining set keep in mind that material choice is crucial. Natural fibers will cause water to pool above your decking, which can lead to mildew, mold, and decking damage. Choose a carpet or rug constructed from synthetic fibers like nylon, acrylic, or rayon. These are typically waterproof and easy-to-clean. Look for rugs with a tag reading "UV-stabilized," as these will resist fading and mildew.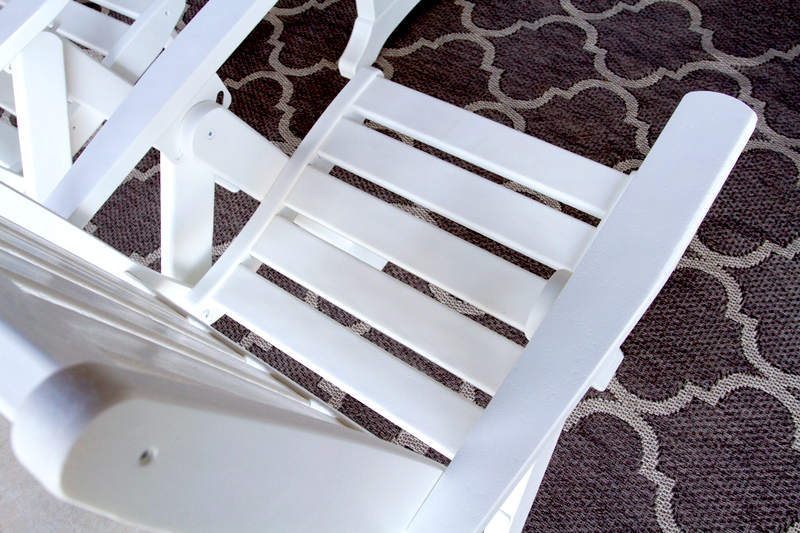 Expecting plenty of precipitation throughout the year? Build a deck that drains properly. Opt for a raised deck, especially if rain and snow are common where you live. To resist decking damage from the constant rain you can build a roof, balcony, or place several awnings around your deck to reduce rain exposure. Alternatively, choose a high-quality decking material that will prove virtually impervious to rain, sunlight, and wind.
---
The Right Material for Any Weather
Wood decking is the most affordable option for homeowners, but if you live in wintry climates or areas with consistent rainfall the constant need to repair and treat your wood decking will tire you out quickly. Wood decking isn't built to withstand intense weather for years on end.
For a low maintenance deck that delivers peace of mind even in the harshest climate go with composite HDPE lumber decking. This relatively new material is the fastest growing segment of the decking industry because HDPE lumber is weatherproof, wind resistant, stain resistant, environmentally-friendly, and a breeze to maintain.
While this material represents a price bump when compared to wood decking, the advantages when you live with constant weather factors pay for themselves. For a deck that will last a lifetime and maintains its color with UV-inhibiting pigment systems, the best material choice is HDPE decking. Still not sure? Learn more about the best materials for decking.
---
Weatherproof Patio Furniture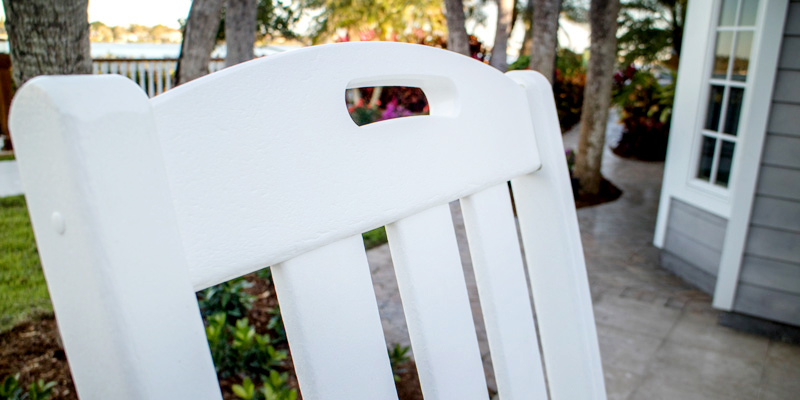 The best outdoor furniture for rainy weather and salty air is constructed not from metal, wicker, or other materials that can rust and degrade. Furnish your deck with weatherproof furniture that is durable yet comfortable. Our selection of outdoor furniture is constructed of HDPE POLYWOOD® lumber to maintain its structural integrity in a variety of climates and conditions.
You will be able to leave our furniture pieces on your deck or patio year-round without rushing to cover each chair, table, or bench whenever the sky looks overcast. Looking for inspiration? Our Yacht Club collection is designed with clean, straight lines for a waterfront style with unparalleled longevity.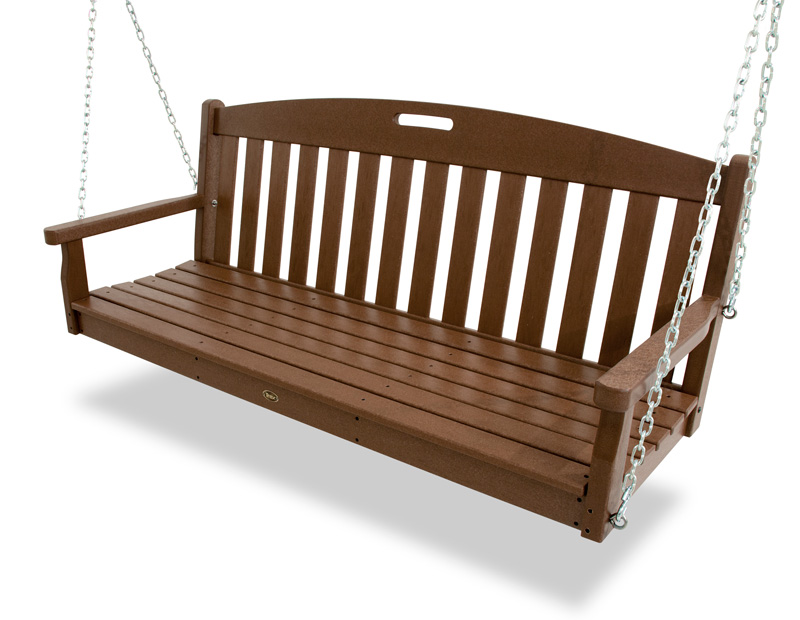 If you are furnishing a deck below a balcony or stable structure install a Yacht Club Swing to enjoy a calming, gentle swaying even in an afternoon rain shower. Enjoy hosting family barbecues? The Yacht Club 9-Piece Farmhouse Side Chair Dining Set provides contoured comfort while resisting corrosion and fading with marine-grade hardware.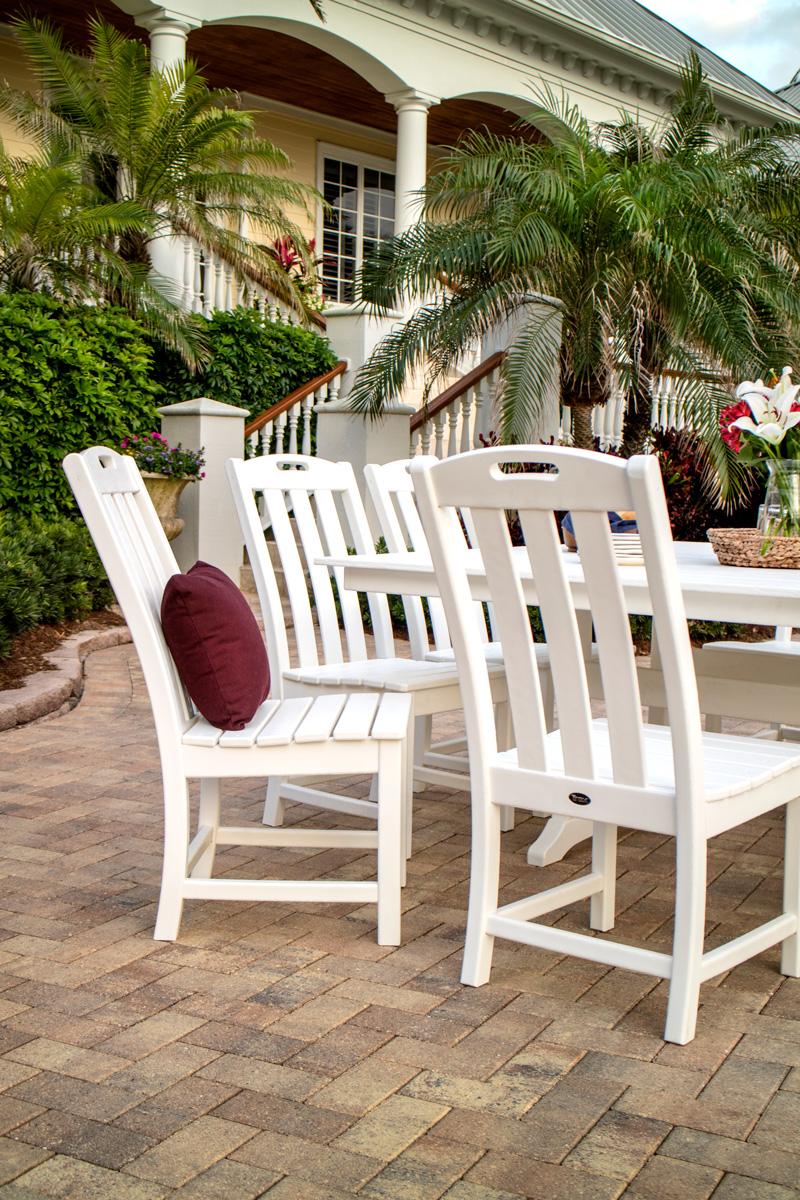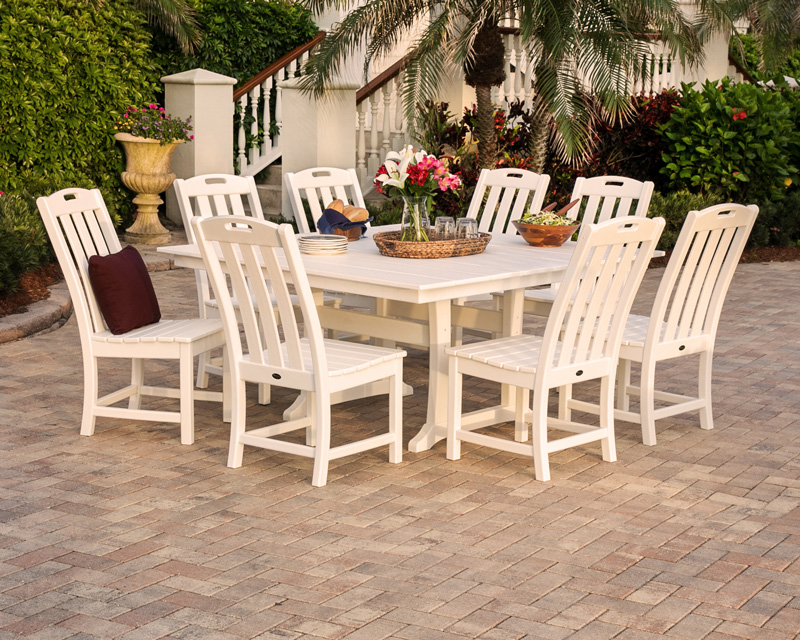 Is your deck large enough for several zones? Move family game night into the great outdoors with a Yacht Club Shellback 5-Piece Adirondack Conversation Group that won't rot, crack, chip, or splinter.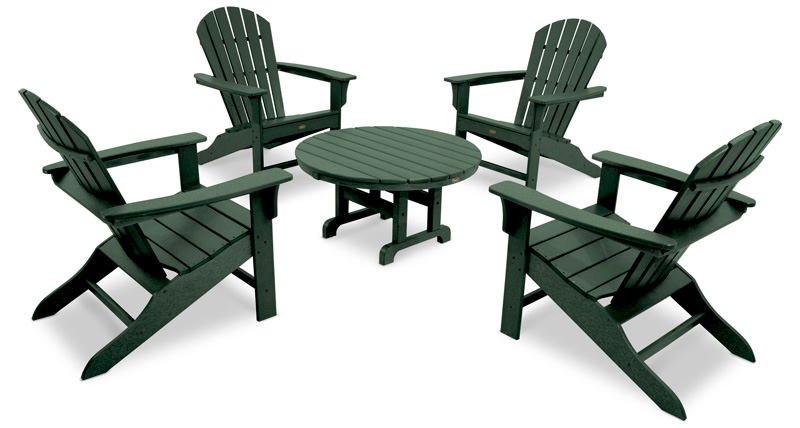 ---
Cover Up
If you do choose to go with deck furniture that won't resist that effects of rain choose cover fabrics that are mildew- and water-resistant. However, to reduce your exposure to glaring sun and potential rain consider planning your deck underneath a large structure. As we mentioned previously, adding a roof, shade structure, or awnings to your deck will help curtail the rain or beating sun and allow you to sit outside more often. Another option is to situate standing umbrellas by your key seating areas to be used when the sun is at its peak and you simply don't want to apply any more sunscreen.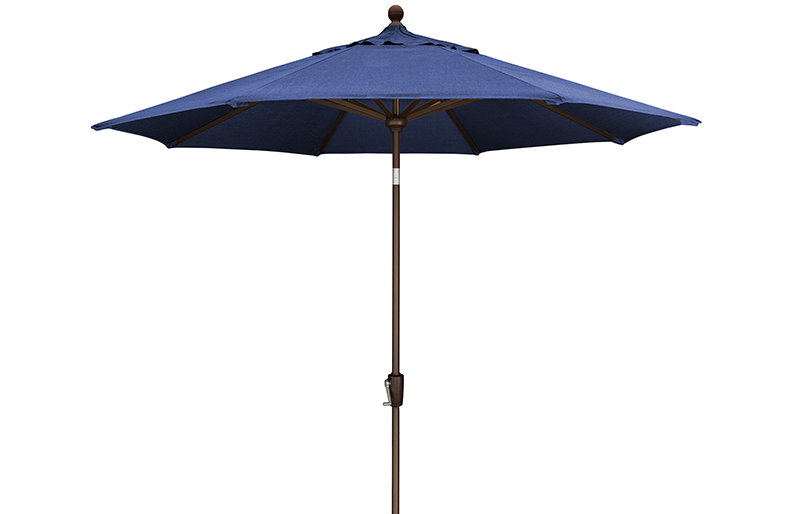 Roofs will also allow you to install ceiling fans, which can be a lifesaver during sweltering summer afternoons. An artificial breeze will make all the difference when the air is stagnant. But, on the other hand, you want to know how to block wind on the patio during blustery autumn days. One solution is to build a makeshift wall of planters along the side of your deck filled with tall shrubs and grasses to act as a natural barrier to the wind.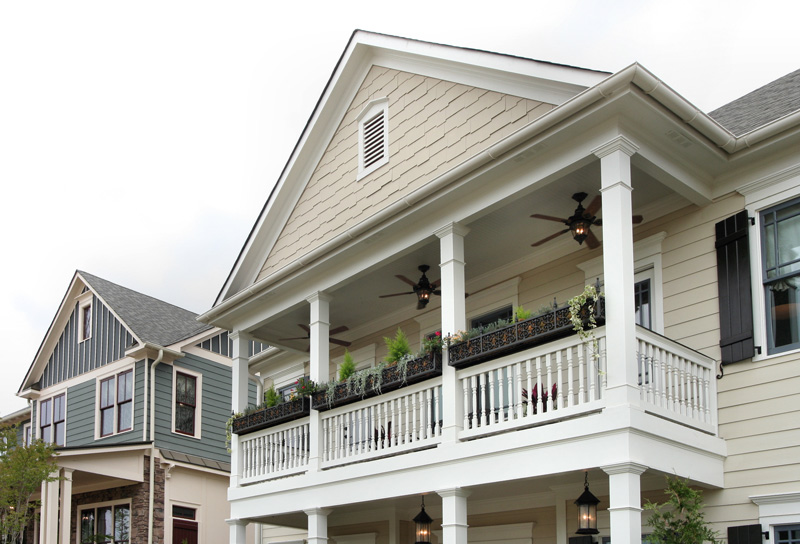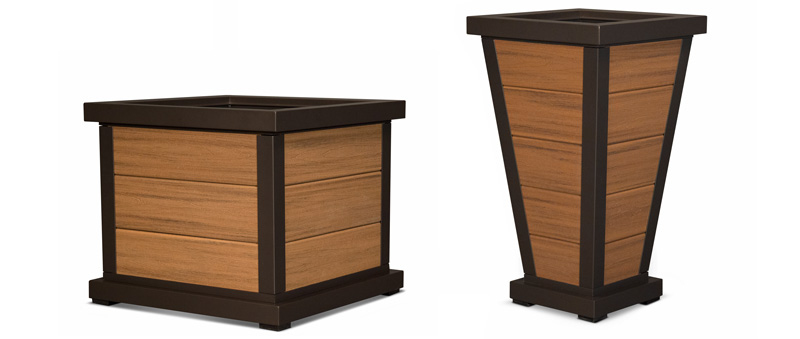 ---
Lighting and Warmth
Rainy evenings are easier to enjoy when your deck is properly illuminated. Install in-the-ground pot lights along walkways and near seating areas for a waterproof lighting solution. Wall lanterns are a great option if your wall is underneath a balcony, awning, or other types of roof.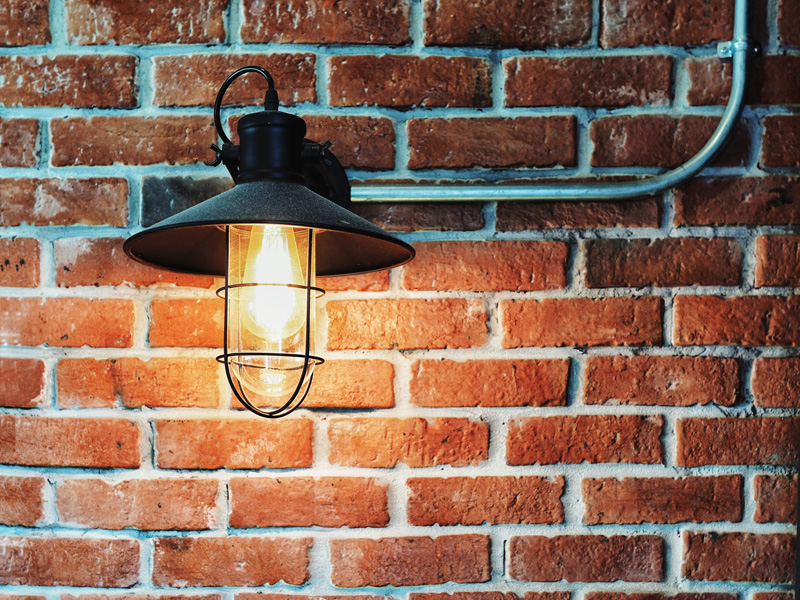 Store several outdoor blankets in a weatherproof trunk near your deep seating furniture or rocking chairs to cozy up with your loved ones when the temperature drops at night. Of course, to truly stay warm spring for a patio heat lamp or go rustic with torches. Keep them at the proper distance from your furniture to avoid fire hazards.
Follow this guide to build a dependable deck that will stand up to the most intense weather while still looking fantastic. Trying to find ways to infuse your personality and sense of style? Consult our guide for the best deck design ideas.