Many home renovation projects can seem daunting, like adding a new bathroom or remodeling your kitchen. One of the most appealing home renovation projects is adding a brand new deck or improving an aging deck to provide the perfect setting for an afternoon barbecue or an evening of relaxation with the family.
Did you also know that, with a few caveats, building a deck could boost your home's resale value too? Enter the market with confidence after putting the finishing touches on your new deck.
---
How to Increase Home Value With a Deck
Adding a deck to your home comes with a price tag — the average deck cost of a new wooden deck is approximately $10,000, while the deck building cost of a new composite deck is around $17,000. However, this isn't money down the drain. With a few considerations you can vastly improve your ability to relax outside in your home and improve the resale value if you decide to move.
---
Deck Improvements Can Recoup 100% of Their Cost
While many home renovation projects only recoup anywhere from 50% to 80% of their cost, multiple studies have estimated that the ROI for patios and decks can exceed 100% based on the size and materials used.
According to the 2018 Remodeling Impact Report from the National Association of Realtors patios can recover 102% of their building costs on average. The 2016 version of this report found that the recoup rate was as high as 106%. Remodeling Magazine's annual Cost Vs. Value Report found in 2007 that adding a wooden deck is the most cost-effective home improvement project for a mid-range home.
---
Other Factors to Consider
How a deck impacts your home resale value will be largely based on the region where you live. Home buyers are willing to spend more on a home with a deck in a geographical area that experiences warm, deck-friendly weather year-round. In areas that experience long winters the impact on your home's resale value won't be as substantial.
Some studies estimate that completing a new deck will only recoup a percentage of the cost. However, if you eliminate the labor costs from your budget you can earn significantly more than your investment when you put your home on the market. Obtain the proper permits and build a DIY deck to minimize your deck building cost and maximize your return.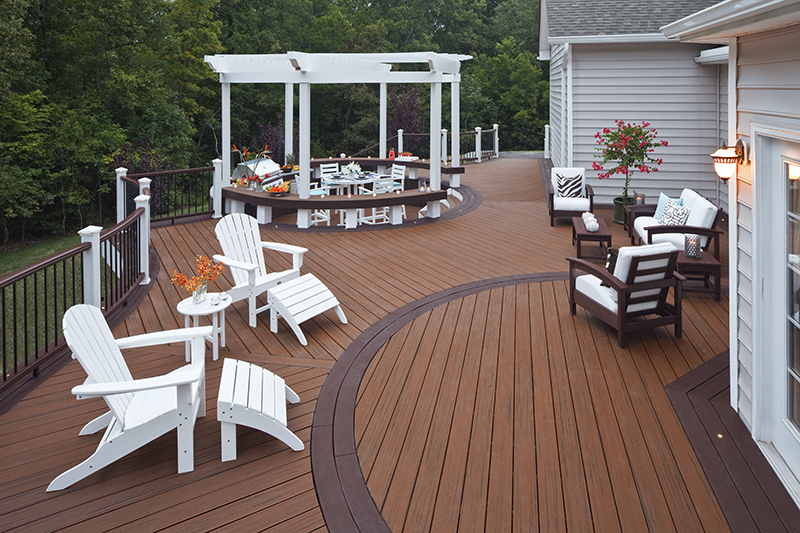 ---
How Home Resale Values Compare Based on Deck Material
The most important factor in determining the cost recuperation of your deck remodeling project is the deck material you decide to use. The two most common deck materials in the United States are wood and composite decking.
Wood Decks
In terms of pure home resale value, wood decks provide the best return on your investment. The more affordable material translates to a more affordable deck project while boosting the resale value of your home to a similar amount compared to a composite deck.
However, wood decks are not as resilient to the impacts of weather and temperature as composite decks are. Thus, wood decks require regular maintenance and upkeep in order to retain their quality and their value for your home resale.
Homeowners in northern states like North Dakota or Minnesota should stay away from wood decks. Even when maintained and treated regularly this material cannot stand up to the snow laden winters of the region. Wood decks are a smart option for homeowners looking to sell their home right away once the renovation project is complete.
Composite Decks
Composite decking is higher quality than wood decking, and is therefore more expensive. As the linked study above demonstrates, the average cost of a composite deck is $17,000, compared to a wood deck of the same size costing $10,000. This increase in price is reflected in the durable, dependable, and timeless nature of the material.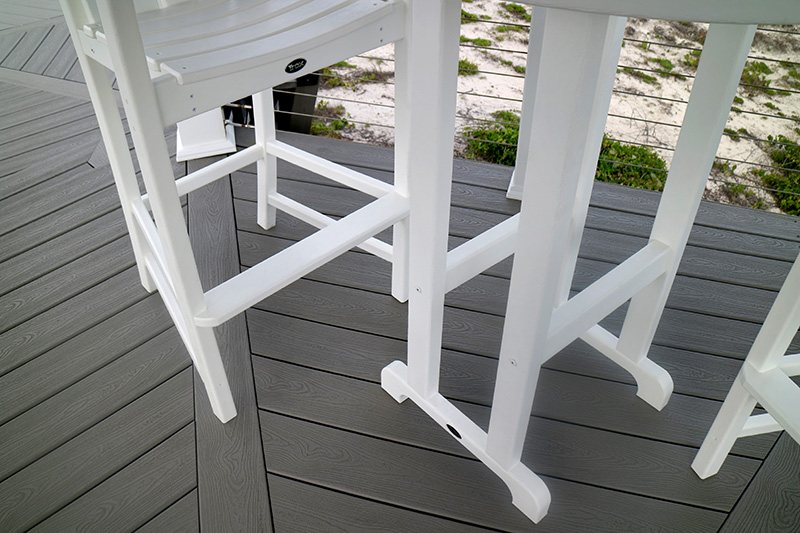 Composite decking is the fastest growing segment of the deck industry. Composite decking is virtually impervious to inclement weather, rain, wind, and extreme temperatures. Only occasional cleaning is required to keep composite decking looking like new. Because of this advantage many homeowners choose to construct their deck with composite material to avoid the headache and commitment of routine maintenance.
Composite decks are ideal for homeowners who want a deck that they can enjoy for years before selling their home. Go with a composite deck if you are not attempting to sell your home within the next six months to a year.
---
Spice Up Your Deck With Furniture and Accents
Deck Furniture
Decorating your deck with a unique and inviting style can make the difference when families and couples tour your home at an open house. The new material of your deck will come to life adorned with a comfortable, stylish outdoor furniture set.
Keep your new furniture contemporary while leaning into casual comfort to please guests and potential buyers alike. Many options from our Yacht Club and Rockport Collections will provide plush seating for the entire family, like the Yacht Club 6-Piece Deep Seating Set available in a variety of fade-resistant lumber colors. Shop for the type of outdoor deck furniture that suits your personality, whether it's a pair of matching chaise lounges for relaxing or a bar set for entertaining.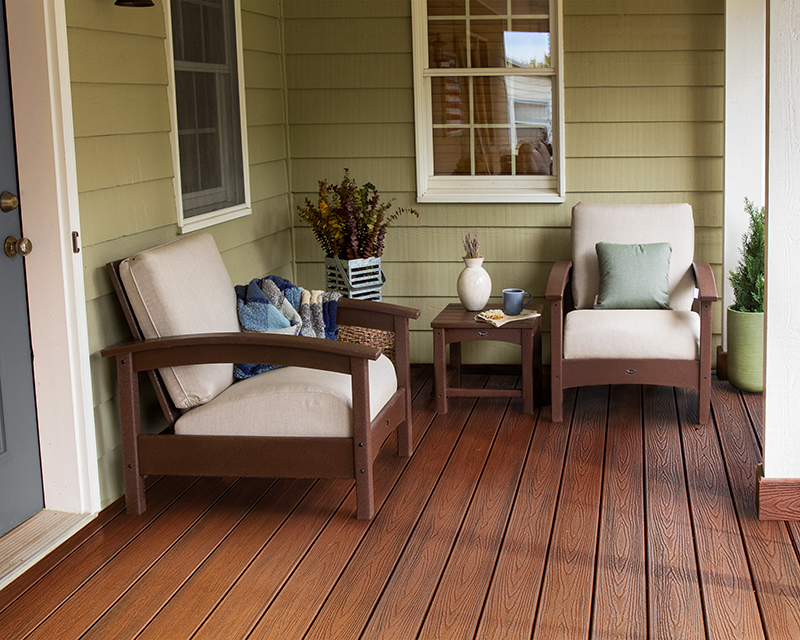 Deck Accessories
The devil is in the details — bring your deck to life with vibrant, carefully curated deck accessories to further boost the resale value of your home. Focus on:
Planters
Arrange a selection of grasses, flowers, and blooming perennials into a natural privacy wall of greenery and planters to keep out unwanted eyes and infuse your deck space with an effortless vitality. Vary the deck or aluminum frame colors on our Cube 3-Board Planter to contrast or complement your decking.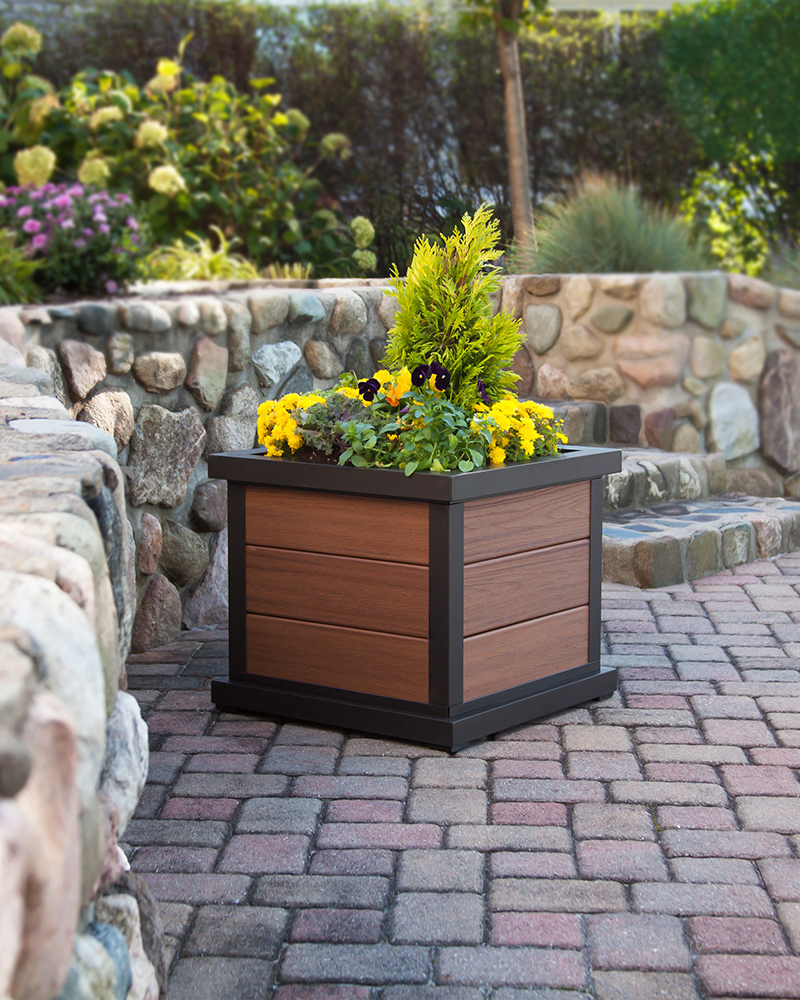 Umbrellas
Umbrellas provide crucial shade for the warm summer months, but they also liven up the design of your deck and provide focal points for your furniture arrangements. Place a standing umbrella on either side of your deck staircase to create a defined entryway.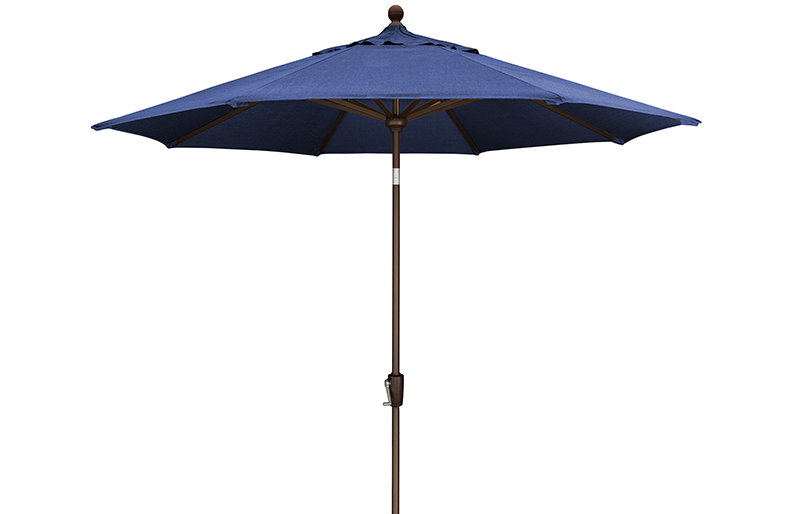 Cushions
Though our deck furniture is contoured for ideal comfort, no one can complain about extra padding. While cushions are functional accessories they can also provide a pop of color to your deck furniture, elevating the look of your outdoor retreat.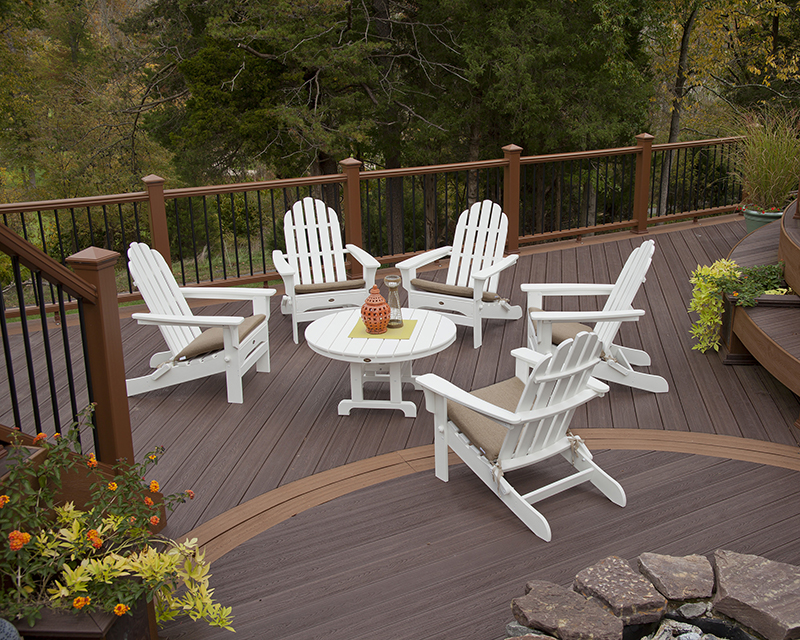 ---
Take all of these elements into consideration to build your dream deck and recoup most of your investment when you put your home on the market.