Originally Published on July 21, 2016. Last Updated on October 21, 2020.
How much time do you take searching for the perfect living room sofa or the right style chair for a space? Usually, you don't just run to the store and pick one up along with your groceries.
Think of your outdoor furniture as an investment in your outdoor living space. Patio furniture is still furniture, and making the right investment will ensure you love your deck or patio for years to come. Keep reading and let us help you make that right choice for your outdoor area.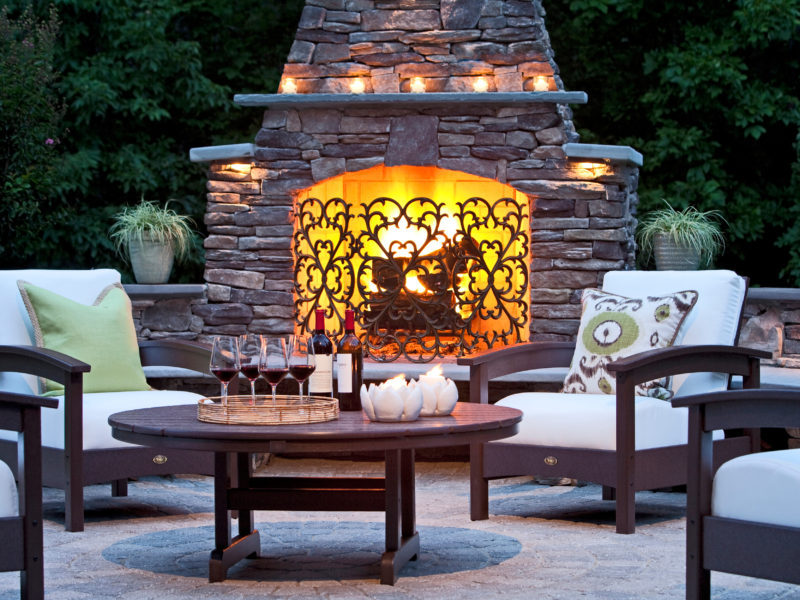 ---
How can I tell if a piece of furniture is good quality?
If you're purchasing in the store, you can do a few things.
Step 1: Sit or lie down on the piece to determine the comfort.
Step 2: Check for sturdiness; is it heavy enough to withstand high winds during a storm, but light enough to move if you need to?
Step 3: Inspect the piece for craftsmanship; how is it put together? All one piece, or does it require screws and bolts?
Step 4: The final look; how does the finish look? Any cracks or wear and tear from simply sitting in the store?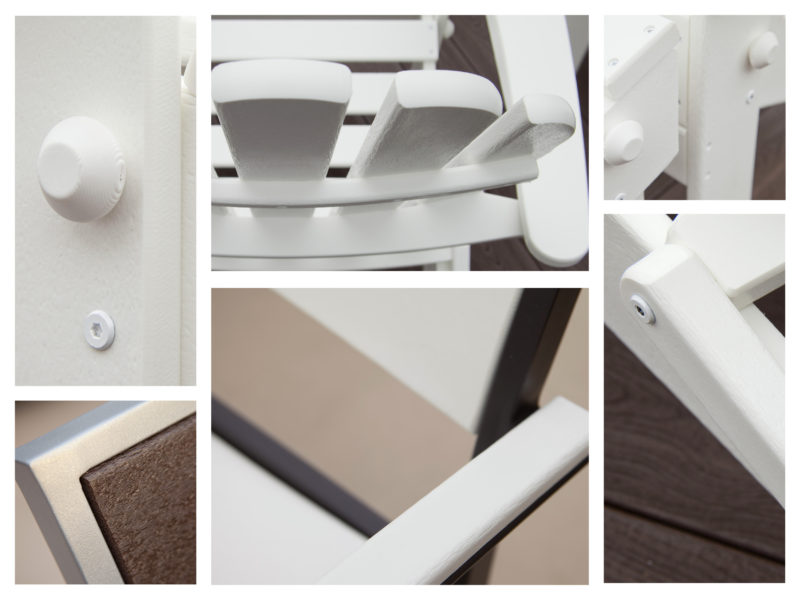 If you're buying online, do your research. Read reviews, both on the furniture website and on third-party sites. People often voice opinions if they really love something … or really hate it. If Amazon carries the product, seek out 3-star reviews for a more balanced opinion about the piece. And enlist your friends, too. Ask them what pieces they have and what they like or don't like about their outdoor furniture.
---
I have no idea what style I should buy. Help!
What kind of furniture matches your personal style? Take a look around your home. Do you like clean lines and simple decor? Or do you have a specific environment you try to replicate with your design, like a beachside cabana? Depending on your preferred style we have collections for every taste:
Modern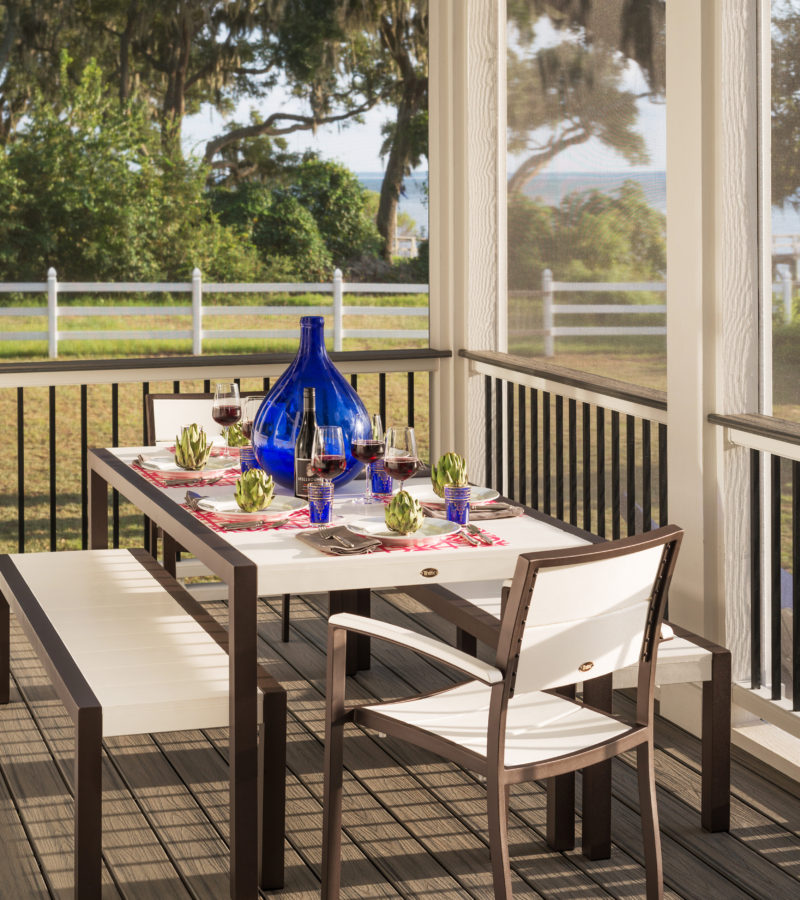 Are a fan of the clean lines mentioned above? Do you prefer a modern elegance that makes your spaces seem up-to-date and in-line with current trends? Our Surf City Collection is a smart choice for homeowners that prefer a sleek, contemporary styling that still adds a nice ambiance to your poolside or patio.
Traditional
Certain styles are deemed classics for a reason. For a safe bet that will match most types of architecture and color palettes try the simple yet elegant Monterey Bay Collection, whose dining chairs feature a triple-slatted back and earthy colors that complement any environment.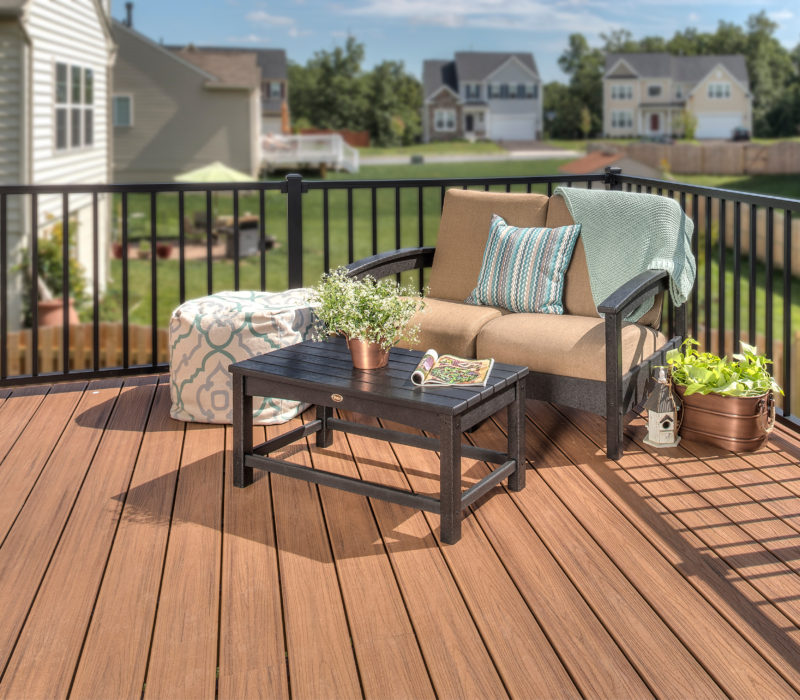 Pair a traditional style with ultimate comfort with the Rockport Collection, which includes deep seating club chairs that will have you unwinding in luxurious cushions and curved armrests designed for those drift-off-to-sleep lazy afternoons.
Nautical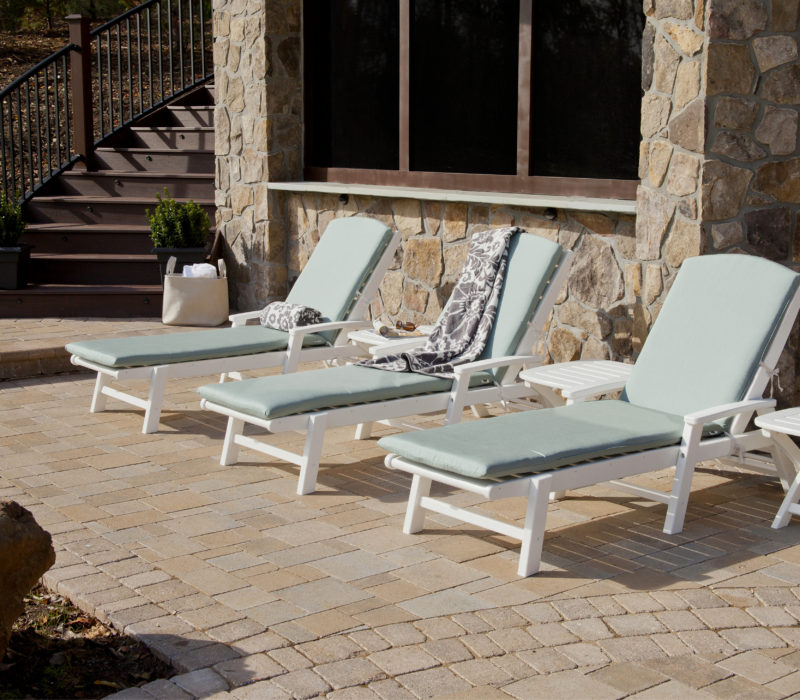 Seaside vacation homes and outdoor spaces nestled into the coastline call for a nautical-inspired furniture that will extend the ocean right to your backyard. Make the connection with furniture from our Yacht Club Collection like a wheeled chaise lounge, which will have you soaking up the midday sun just steps away from the glistening water.
Casual
Staying true to yourself is the most important aspect of buying furniture. If you prefer to lounge, kick off your shoes, and get the most out of your patio furniture consider buying from the Cape Cod Collection with furniture all drawn from the classic summertime Adirondack design.
Or if you enjoy an elegant feel to your home, with unique silhouettes, you may have a Traditional feel to your home. The Trex Furniture Rockport Collection is an option that would help you achieve that look in your outdoor space.
---
Why do I have to spend money to get good-quality outdoor furniture?
Consider the old adage "you get what you pay for." There are plenty of lower-priced outdoor furniture options out there, but you need to look closely at what quality and benefits you'll get for your money.
Wood furniture splinters and cracks in a matter of months, and constant maintenance is necessary to keep it looking the same as the day you bought it. Many cheap plastics are flimsy and won't hold up over the years; they break easily if handled too roughly. If you decide to buy a low-cost option check to see that the manufacturer offers a money-back guarantee in the event that the furniture rots, cracks, or splinters.

Trex® Outdoor Furniture™ offers a 20-year warranty, marine-grade cushions, and HDPE lumber that is durable enough to withstand extreme weather conditions. Our lumber won't crack, splinter, or absorb moisture like most wood.
---
I can't afford a whole set of furniture. What do you recommend I do if I only have the budget to purchase one piece?
Think about what you want from your outdoor space and work from there. Are you looking to recline with a good book? Do you want to enjoy an after-work beverage on your deck? Or do you just want a nice piece of furniture on your front porch?

If you only have the funds to invest in a central furniture piece consider your long-term plans for your space. You can always add an additional chair and a side table in a year to finish the collection in a year or so. These are all great options for a single piece of patio furniture:
Chaise Lounge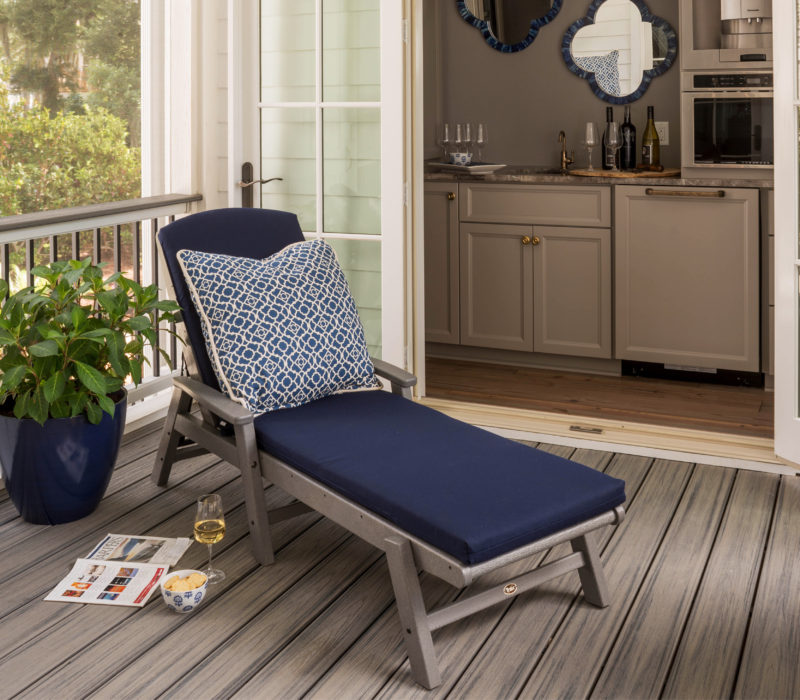 If you're really just wanting to recline and maybe doze off as the clouds roll by a Yacht Club Chaise will get the job done perfectly. Add another one in a year so you can sunbathe with your partner in the summer.
Adirondack Chair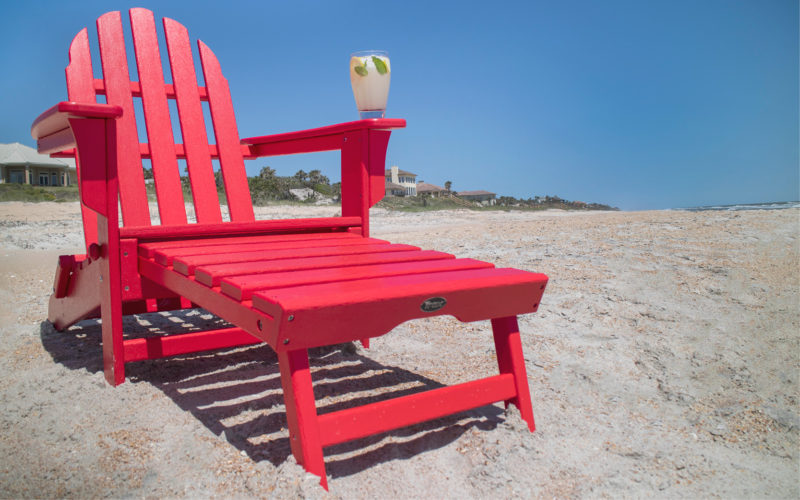 Looking to relax poolside? For waterfront areas you can't go wrong with a Cape Cod Ultimate Adirondack chair. Circle back at some point to add a side table and another chair or two for friends, but in the meantime get outside and breathe in that salty air with this dependable low-seated chair.
Rocking Chair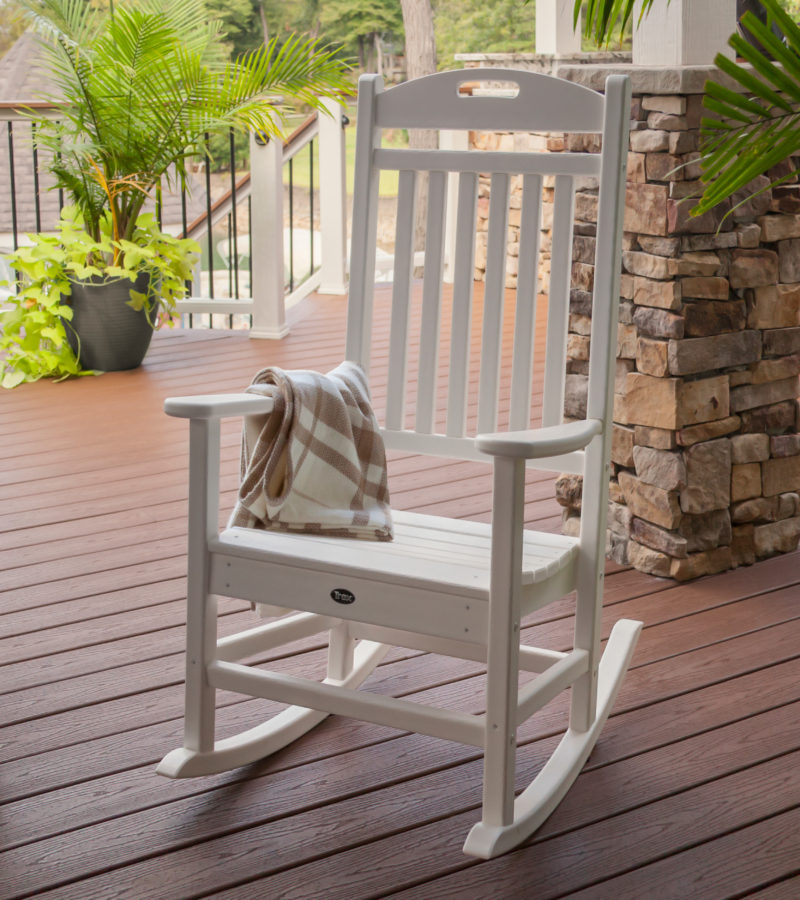 Some of us are natural porch-sitters who love a great view of our front yard or the world around us. Invest in a Yacht Club Rocking Chair for drinks or a good book in the canopy of your front deck. Another rocker can be bought for a matching set.
Deep Seating Settee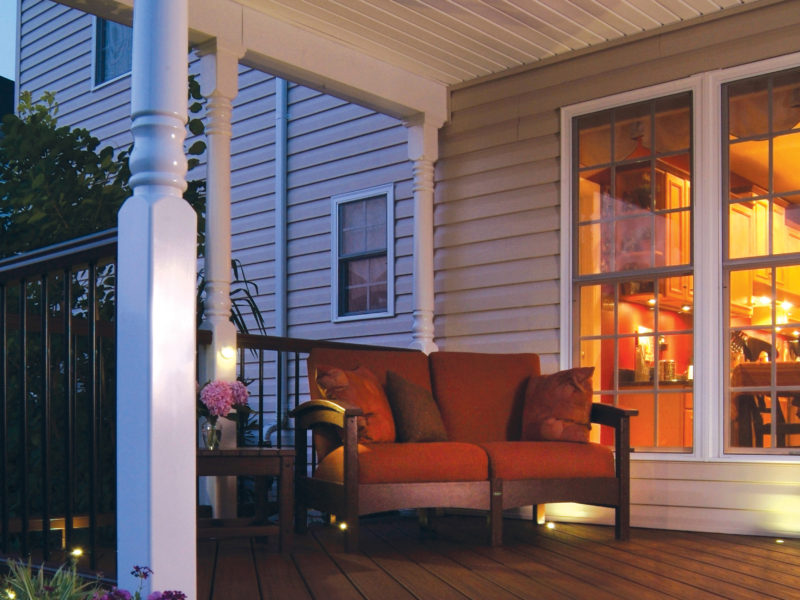 Really eager to breathe a sigh of relief and sip your favorite drink after work? The Rockport Club Settee delivers cushioned comfort and can seat two so you don't need another piece of furniture right away to spark conversation on the patio.
Glider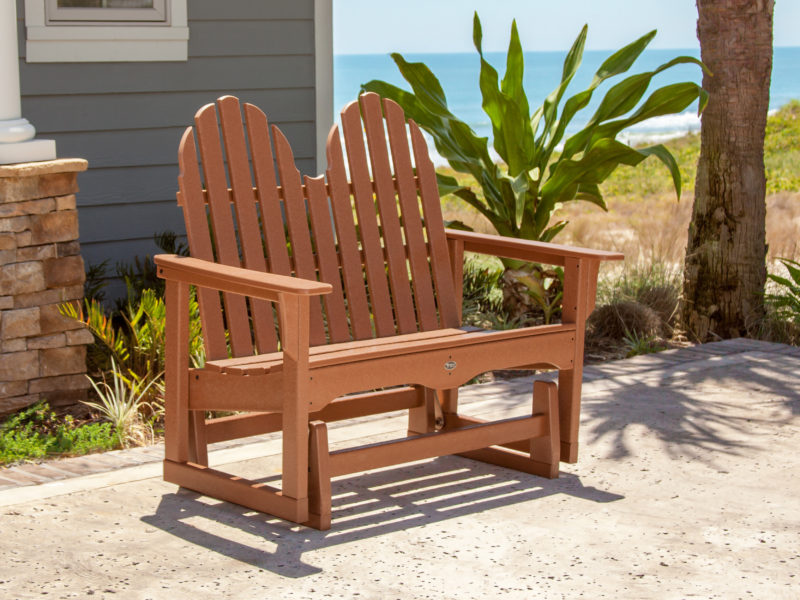 If you want to read a book with your kiddos then try the Cade Cod 48" Glider whose smooth rocking motion makes it perfect for cradling youngsters and keeping older kids entertained. Four feet of seating space offers plenty of room!
---
I'd like to buy a set of furniture. Should I choose a dining table or a sofa set? I can't decide.
Think about your goals for your outdoor space. Do you frequently entertain to showcase your cooking? Or are you more of an appetizer, cocktail hour host or hostess? Maybe you just want a place to chat or reflect. Decide how you want to use the space and go from there.
Dining Sets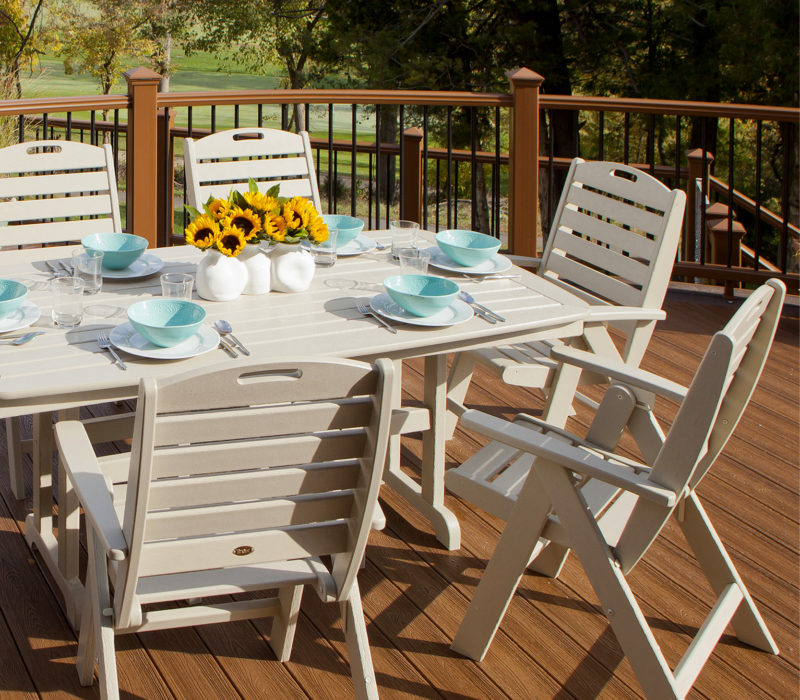 The name should be your first clue – these patio furniture sets are ideal for families who intend to eat several meals outside. If nothing gets you more excited than turning on the grill or trying a new recipe opt for an outdoor dining set. Of course, you still have a choice to make: whether to go with a 5-piece dining set (four chairs and one table) or a 7-piece dining set (six chairs and one table).

First, how many people are in your family? And second, do you plan on routinely inviting people over for dinner? If you live with just you and your spouse, for example, a 5-piece dining set is the obvious option, but if you have two children you should make your choice considering you may have guests over, and they will all need a place to sit.
Conversation Set
These sets forgo the typical dining table and feature multiple four or five lounging chairs and a small conversation table for drinks or snacks. If you prefer to have friends over and talk for hours into the night while sipping a batch of margaritas a conversation set is your go-to patio furniture. Every family game night is a blast in the relaxing comfort of a conversation set.
Deep Seating Set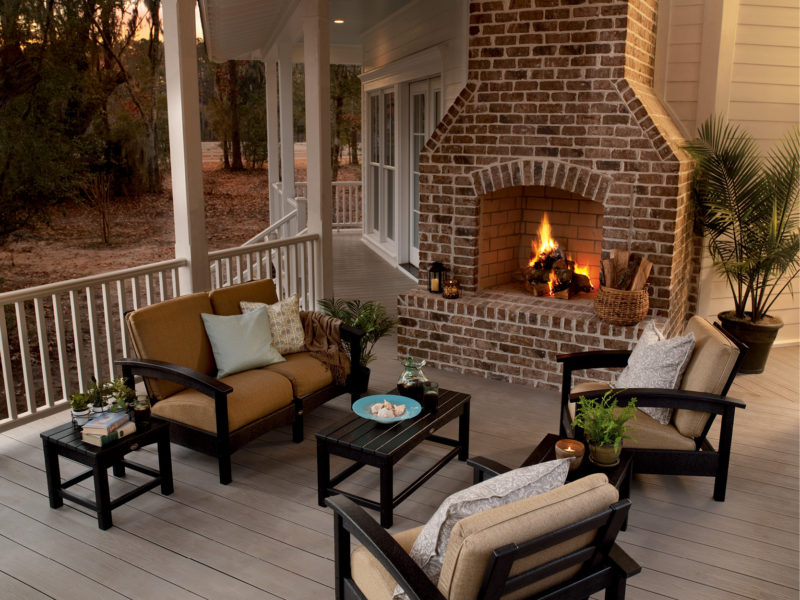 Also called sofa sets, these are for the hard workers who just want a tranquil hour alone in the garden, or the comfort-loving bookworm ready to dive into the latest novel under a canopy of trees. Deep seating sets are designed to promote comfort first, and they're the closest match to taking your living room outdoors.
---
I live in a cold climate where winters are pretty brutal. Should I even bother buying outdoor furniture?
We may be slightly biased, but you definitely should! Trex® Outdoor Furniture™ is built with genuine POLYWOOD® lumber precisely because it withstands any climate. POLYWOOD lumber is often made from recycled milk jugs. HDPE material is perfect for outdoor furniture because it can stand up to snow, hail, and sleet.

HDPE lumber is constructed to last a lifetime, and its extreme durability means wind, water, and dust won't degrade the material or cause it to warp or fade. The most brutal winters won't destroy our patio furniture. It's completely safe to keep your Trex Furniture pieces exposed in the elements, even during snowstorms and spells of intense rain!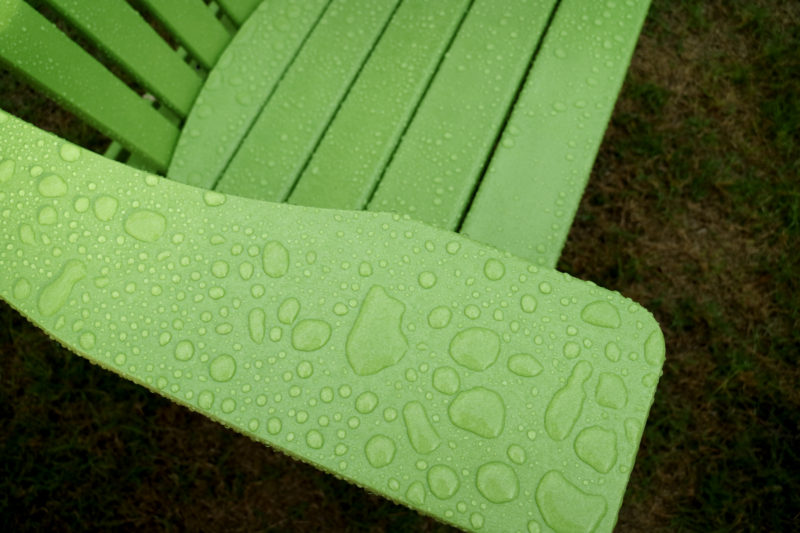 Of course, if you plan on staying inside throughout the winter months and you have the storage space in your garage, we recommend storing the furniture when not in use for that long period. If anything this will help cut down time for you later, as you won't need to clean snow and muck off of your furniture. But if you don't have storage space your furniture won't crack or rot. When the ice begins to melt, just grab a soft-bristle brush and some mild soap and water, lightly scrubbing any post-winter debris from your furniture pieces. Check out our No Fuss Cleaning Tips post to learn more!
---
What if I live in a coastal climate? Any considerations I need to make when buying outdoor furniture?
There's nothing like a breeze heavy with the scent of salt, but we all know that salt can corrode metals. So, when making your outdoor space selections, look for corrosion-resistant materials that also withstand intense heat and direct sunlight. Trex® Outdoor Furniture™ was designed with the coastal weather in mind, and if you purchase our patio furniture the wind, sunlight, and seafoam won't harm stand a chance against your durable furniture constructed from HDPE lumber.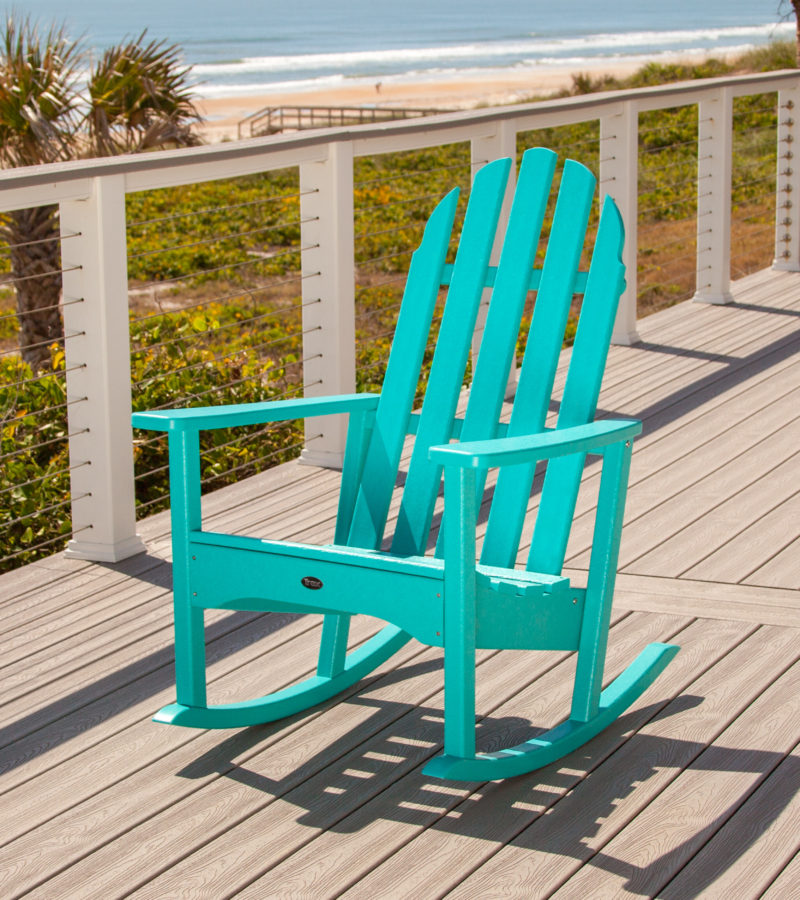 Our furniture contains UV-inhibited pigment systems that reduce fading in pieces built with POLYWOOD® lumber. The hardware used in the assembly and construction of our furniture is marine-grade quality hardware for a high resistance to corrosion.

Although the quality of the hardware has a high level of corrosive resistance, the hardware can show some sign of corrosion in salt air environments. A practical solution to this is to scrub the corroding areas of hardware using a soft bristle brush with soap and water. Seriously, that's all you need to keep your furniture looking good as new!
---
I'm really looking for patio pieces I can move around in my backyard … and occasionally put in my car and drag down to the beach. Any recommendations on mobile furniture?
Choose something that's both sturdy and easily folds up so you can haul it on down to the beach. We personally love our Trex® Outdoor Furniture™ Cape Cod Folding Adirondack Chairs. Their density means a strong wind can't blow them away, yet they're portable enough to carry and set down in the sand. Plus, they fold easily for carting wherever you want to take them.
---
Okay, I think that's everything. What do I do now?
Start shopping! Armed with this information you'll be able to find exactly what you need by checking out the patio furniture at Trex® Outdoor Furniture™. Shop our entire selection and find the perfect Adirondack chair, deep seating set, or dining table for your homemade outdoor escape.