Originally Published on July 6, 2016. Last Updated on January 14, 2019.
We recently spoke to a customer seeking advice on which Trex® Furniture™ lumber to pair with a particular Trex® Transcend® deck.  While there's really no right or wrong answer, we thought it would be a great idea to showcase a few popular combinations.
If you don't happen to have a Trex deck, this post is also a great reference for accent color inspiration before you shop for Trex Furniture Cushions or accessories such as pillows, blankets, etc.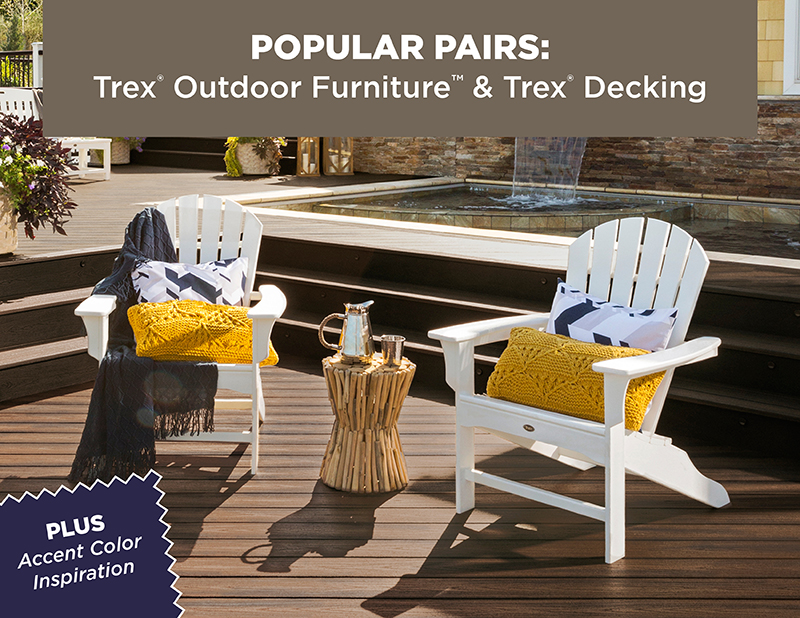 First up is a cozy porch with a contemporary feel featuring Trex Transcend Gravel Path decking and our Yacht Club Swing in Charcoal Black. You can also see our Yacht Club 3-Piece Rocker Set in the background.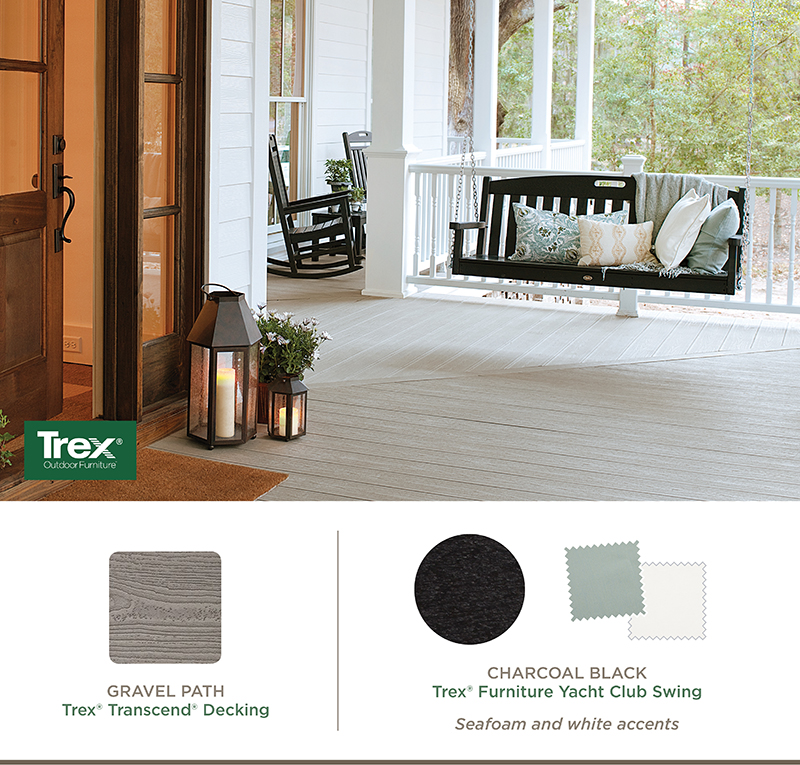 ---
This example of Trex Transcend Spiced Rum decking looks great with our Classic White Rockport Deep Seating furniture with Canvas Spa cushions.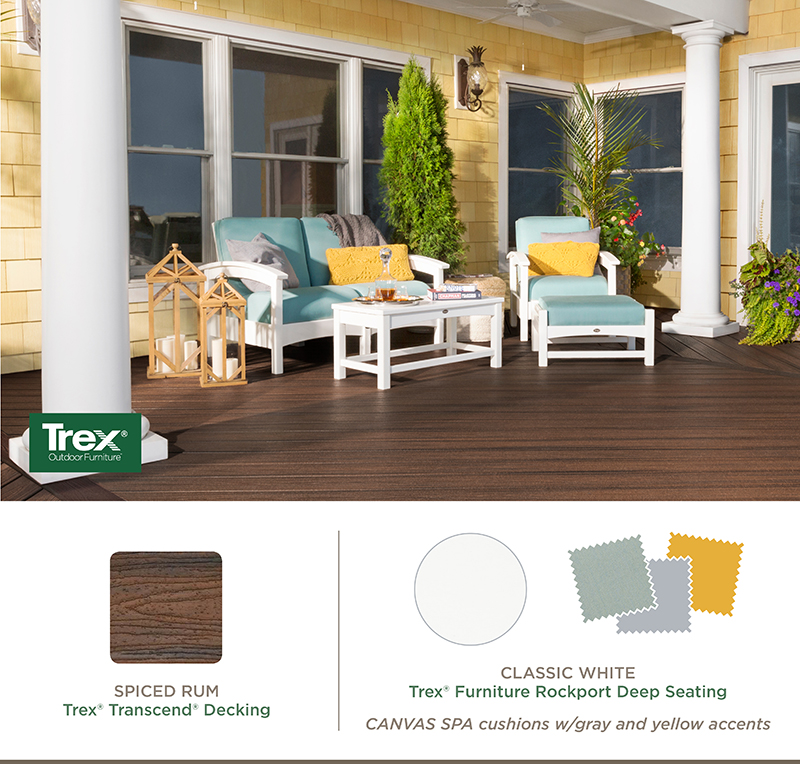 ---
If you're a fan of bright pops of color, you may want to go with a modern, monochromatic look like this one where you can switch up your accessories as often as you'd like. This deck features Trex Transcend Island Mist with our Parsons 7-Piece Dining Set in Satin Silver with an Island Mist tabletop and Onyx slings.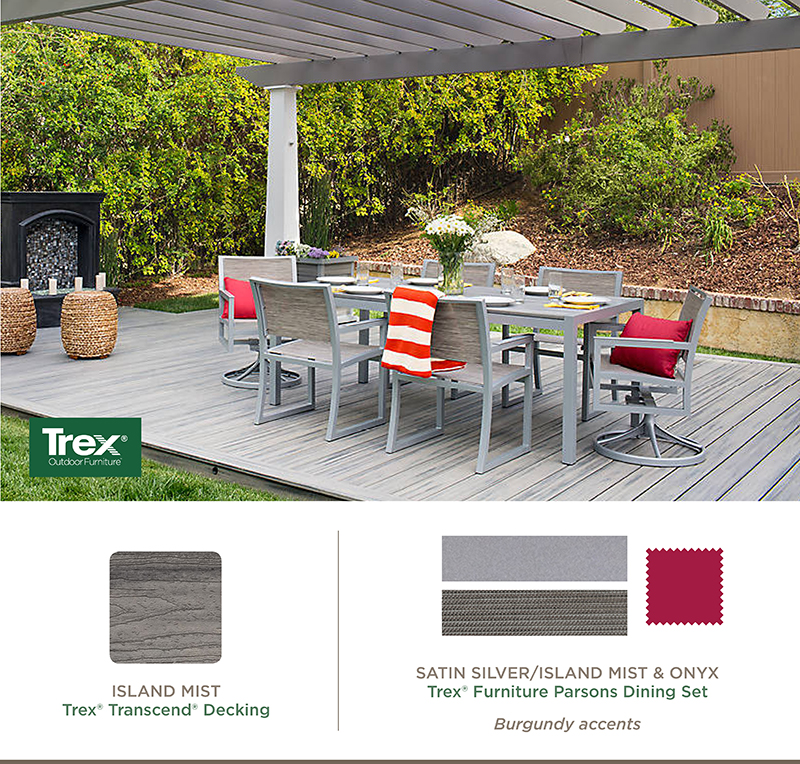 ---
Looking for a more traditional color palette? This example with our Rockport Deep Seating furniture showcases our Vintage Lantern lumber with Linen Sesame cushions and a Trex Transcend Spiced Rum deck.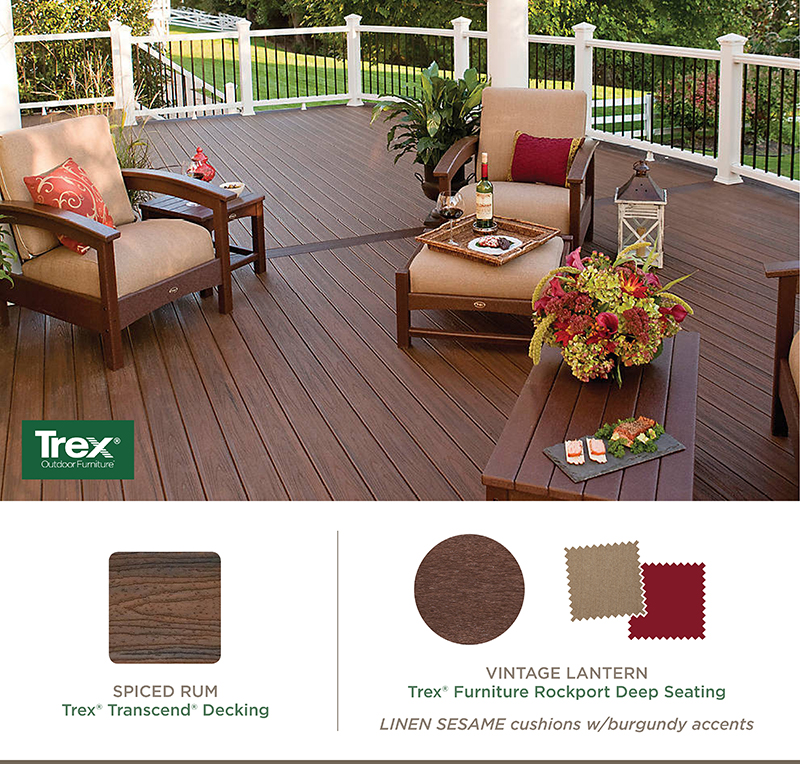 ---
Here's another Trex Transcend Spiced Rum deck, but with contrasting Classic White Cape Cod Adirondacks and yellow and navy accents to create a more nautical feel.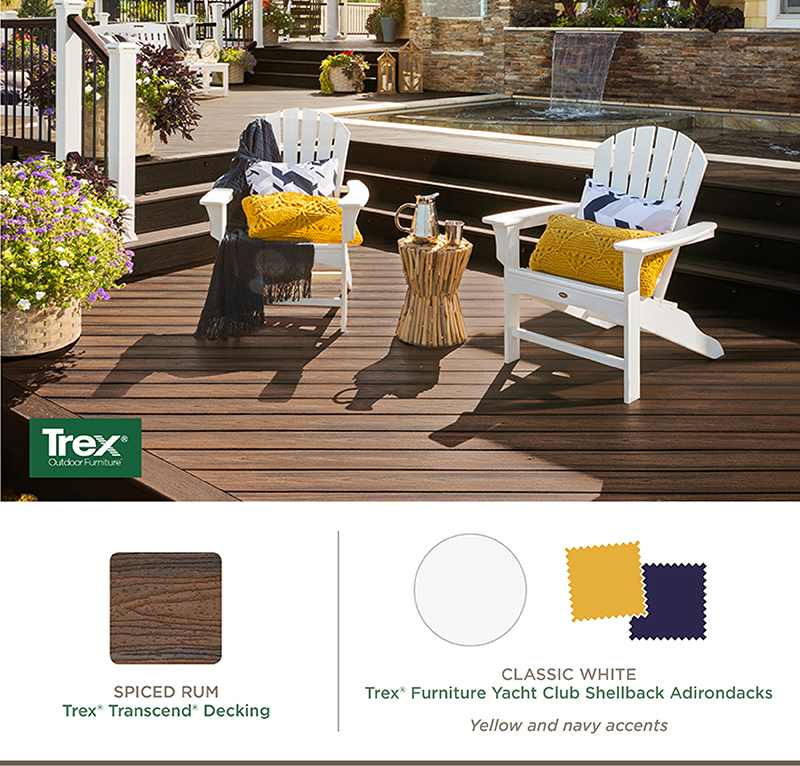 ---
While we've had a lot of examples of Spiced Rum decking (it's popular, can you tell?), this Monterey Bay 5-Piece Bar Set is another great example of contrasting Classic White furniture with bright pops of color. Tangerine cushions may be a bold choice for some, but who says you have to choose only one set of cushions?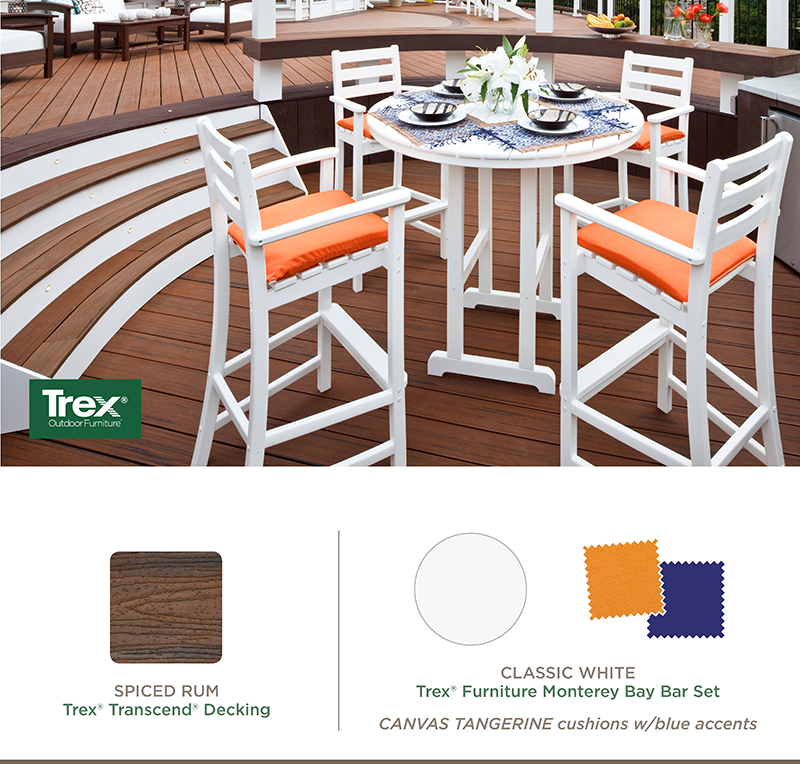 Hopefully these inspiration photos help you visualize Trex Outdoor Furniture in your outdoor space, with your own unique accessories.
Let us know which one is your favorite "look", or tell us about the color scheme you've chosen for your own patio, porch, and/or backyard space!