Originally Published on October 25, 2017. Last Updated on October 21, 2020.
No matter how you celebrate the season, ushering in those cool, crisp evenings of fall are worthy of celebration. It's also the perfect time to entertain outdoors, when the temperatures drop and those pesky mosquitoes retire for the year.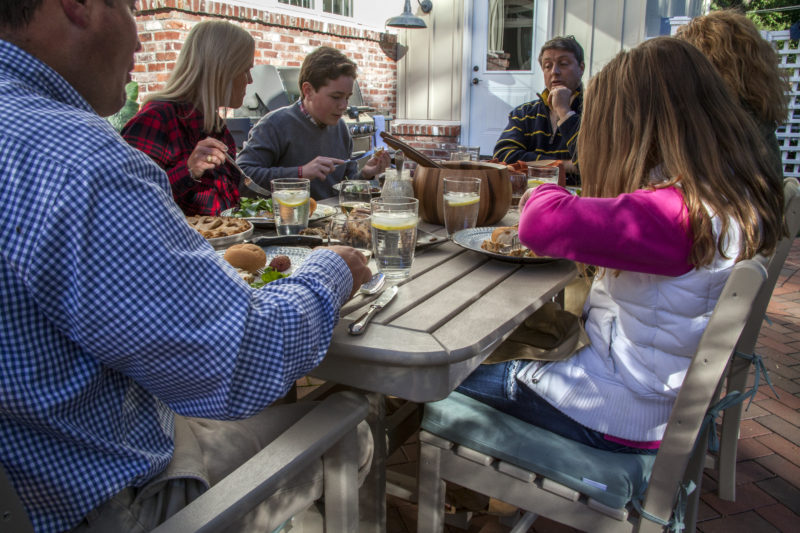 Looking to host a fall-themed dinner party but not sure where to start? Below are our best tips.
---
Plan Out Your Menu
Here's a quick roundup of perfect recipes you'll want to include at your dinner party.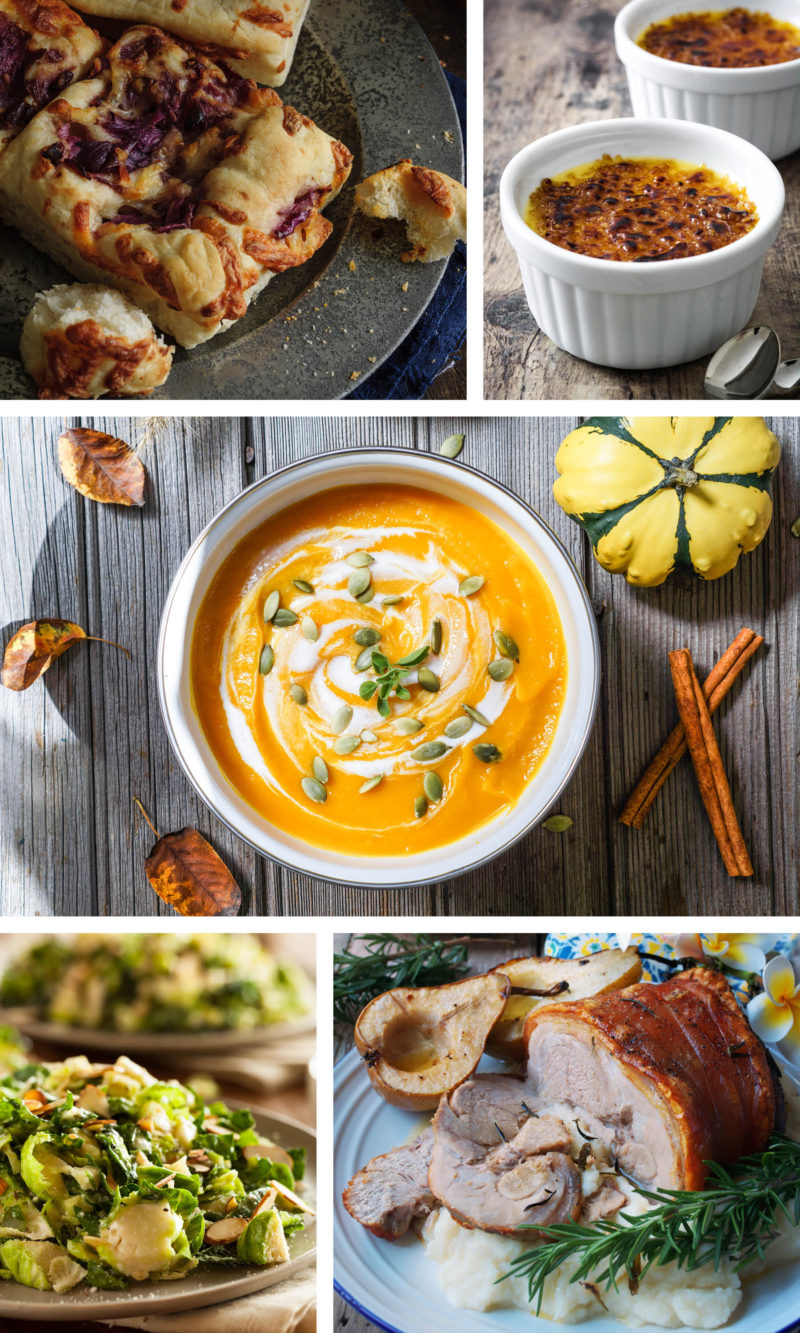 Caramelized Onion Flatbread:

If anyone knows hospitality, it's the longtime Southern magazine,

Southern Living.

The best part of this savory flatbread? It uses already-made pizza dough for an effortless appetizer.

Butternut Squash Soup

:

Former

Gourmet

magazine editor and author of several breathtaking memoirs, Ruth Reichl's approach to food is simple: Good ingredients. That's it. On her website, Reichl calls this the "perfect fall soup."

Rosemary-Garlic Pork with Roasted Vegetables & Caramelized Apples

: This recipe combines the flavor of tender pork sautéed with root veggies and caramelized fall apples.

Kale and Brussels Sprouts Salad:

Since the rest of the menu above is heavy on the fall veggies, we love light and quick salads that infuse the dinner table with a dose of fresh crunch and bright color. This delicious kale and Brussels sprouts salad from Sugar and Grace includes turkey bacon and Pecorino cheese. Feel free to substitute regular bacon if desired.

Pumpkin Creme Brûlée with Brown Sugar

: You can't go wrong with this delicate, creamy dessert from

Bon Appetit

magazine. Serve in pumpkin-shaped ramekins to wow guests even further.

A selection of drinks, both alcoholic and nonalcoholic.
---
Arrange Your Dining Space
Are you anticipating five people or a party of 15? Look at your outdoor area and plan accordingly. For a party of five, go with a round table for more intimate dining conversation. If you're having a larger number, either choose a rectangular table (or two pushed together); or, arrange several round tables throughout the yard and divide guests into groups.
---
Create a Serving Space
Whether your harvest dinner is a buffet or you're planning on serving food, create a space away from the table with silverware and napkins, ice, drinks, and extra helpings to ensure guests have everything nearby.
---
Set a Gracious Table
You don't have to incorporate a fancy centerpiece on your table for an infusion of fall. Placing pumpkins and gourds interspersed with candles and acorns makes for effortless autumn table decor.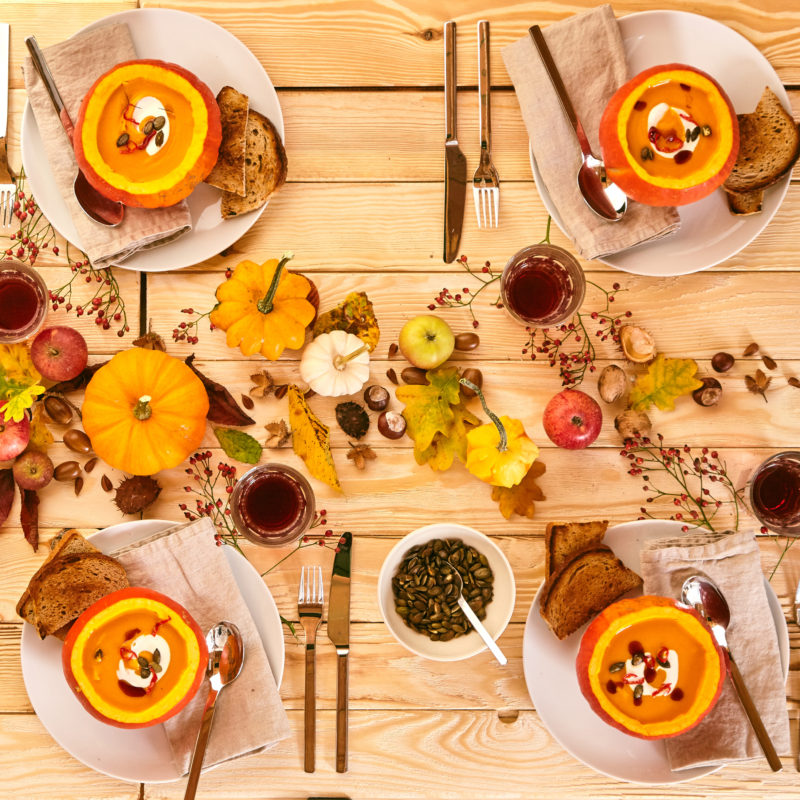 For a little more tailored look that retains a bit of rustic charm, check out more easy ideas from Country Living magazine. And, check out our other ideas on creating tablescapes.
---
Decorate Right from Your Yard
Fallen branches? Acorns and hickory nuts? Add them to your table or your outdoor space. Pine branches in a vase add height to a table. Fill a bowl with acorns and arrange pillar candles among them. Layer curved branches across an outdoor mantel. 'Tis the season for using what you have right at your home!
---
Add Ambient Lighting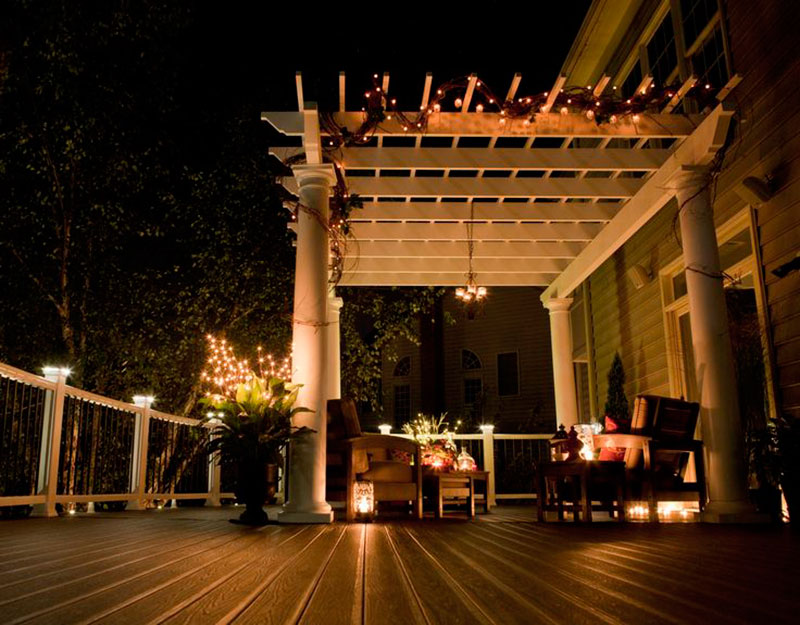 Illuminate the space and add ambiance to boot with our popular Light Up the Night post. We offer you all the ideas for creating a warm, cozy dining space.
---
Sweep Your Patio & Clean Cushions
It goes without saying that although fall is a beautiful time of year, mushy leaves and tree debris can quickly cover a patio or deck. Give your outdoor area a thorough cleaning well before guests arrive, taking care to brush dirt and debris from your cushions and furniture. Spot clean the whole area again the day before. Here's a quick primer on cleaning your outdoor furniture pieces.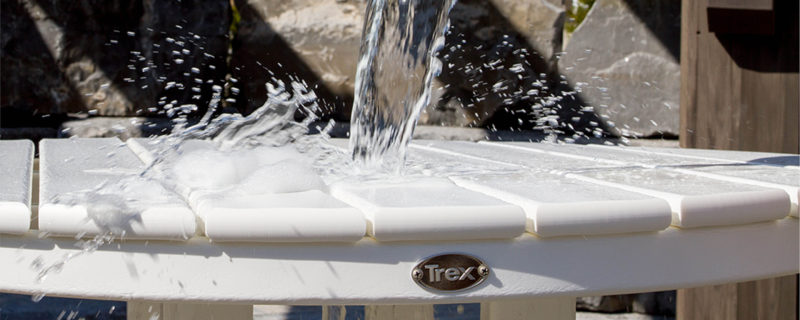 So, what are you waiting for? Invite your friends over and enjoy a meal set against the lovely backdrop of autumn.