You know those fall weather days when you step outside and think: "Fall has arrived?" There's usually a hint of woodsmoke aroma, the air seems sharp and crisp, and the temperature has cooled considerably. And then there are the trees in their brilliant shades of oranges, golds, reds … that fleeting time between green leaves and bare branches. It's almost magical, really.

And it's a great time to go on a leisurely hike, make a weekend camping trip, take to a canoe, or just lie outside in a hammock. Capture some of that ephemeral magic with stunning (and easy!) autumn tablescapes that bring a little of that same "it's fall" feeling to your entertaining areas.
At Trex Outdoor Furniture, we're always looking for ways to extend our season outdoors. And whether you create spectacular tablescapes on your outdoor dining table, you add fall foliage to spruce up a coffee table, or you add ambiance to a side table, here are some of our best tips for infusing your spaces with a hint of the season (no pumpkin-spice-flavored anything required).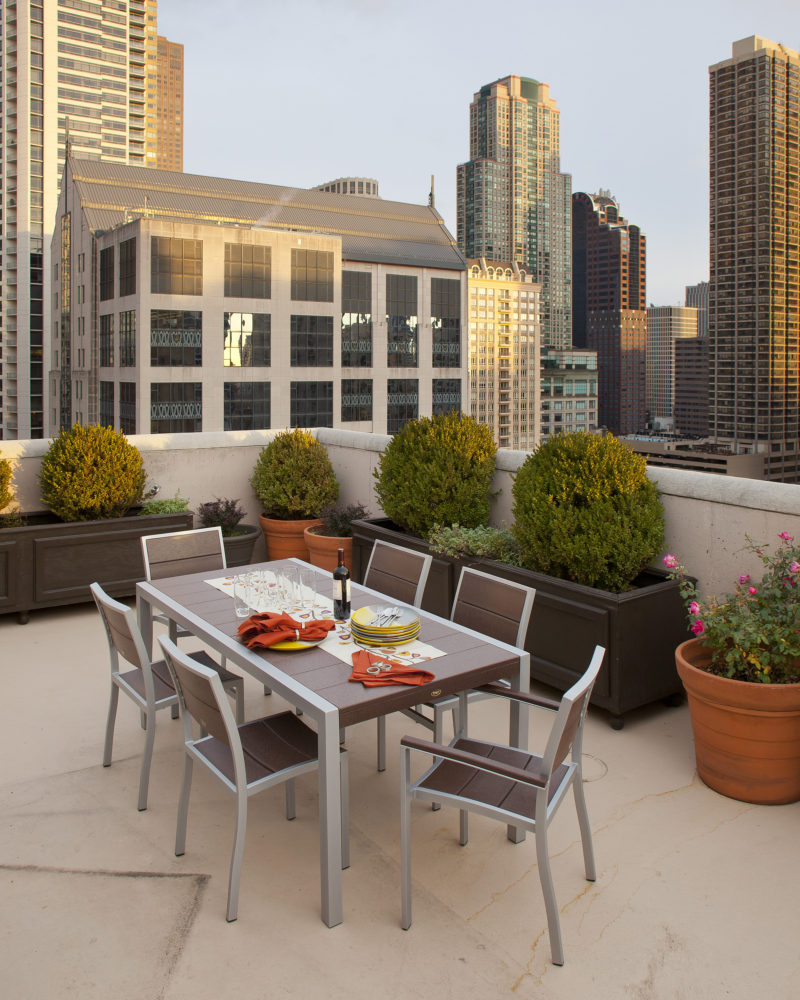 ---
Go Au Naturel
We're always of the mindset that if you can do it on a budget and with things you already have, that's the route you should go.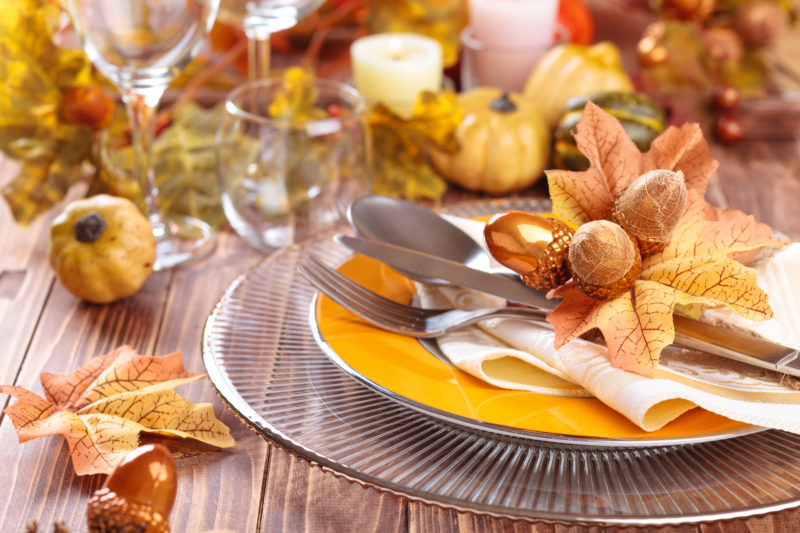 Consider skipping the tablecloth, and instead line your table with naturally growing greenery, tree boughs, or fall leaves.
We love the look of deep, waxy-green magnolia leaves lining the table's center.
You can also layer in small pine branches (with or without pinecones attached) and even sprinkle your table with colorful fall leaves.
Add big bowls of fall fruit to introduce extra color to the tablescape — a clear glass bowl brimming with pears, a rustic wooden tray with multicolored corn and gourds, pomegranates on each plate in a place setting to tie in a color palette.
---
Warm It Up With Metallics
Rich gold, shiny brass, polished silver, burnished copper. All these materials are great additions that go a long way to infusing some warmth into your table setting.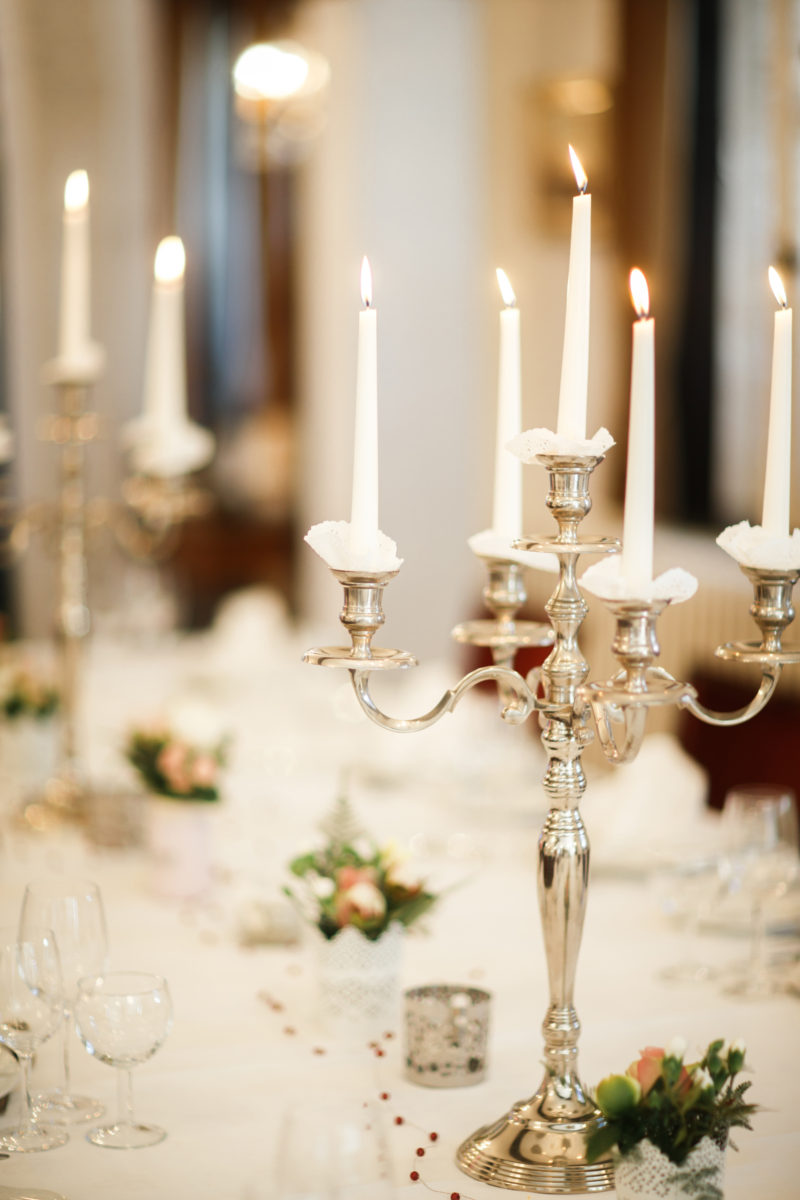 Add mercury glass votives along your table for a beautiful aesthetic.
Use brass candlesticks in varying heights and styles in the center of your table.
Go with silver chargers and napkin rings in your place settings.
Or, do like the pros do and mix and match your metals. Add silver and gold ornaments to a table, or a gold runner with copper candle holders. Mixing it up adds texture, character, and depth to the table.
---
Add in the Unexpected
Whether you use what you have or you need an excuse to go shopping, don't be afraid to personalize your table.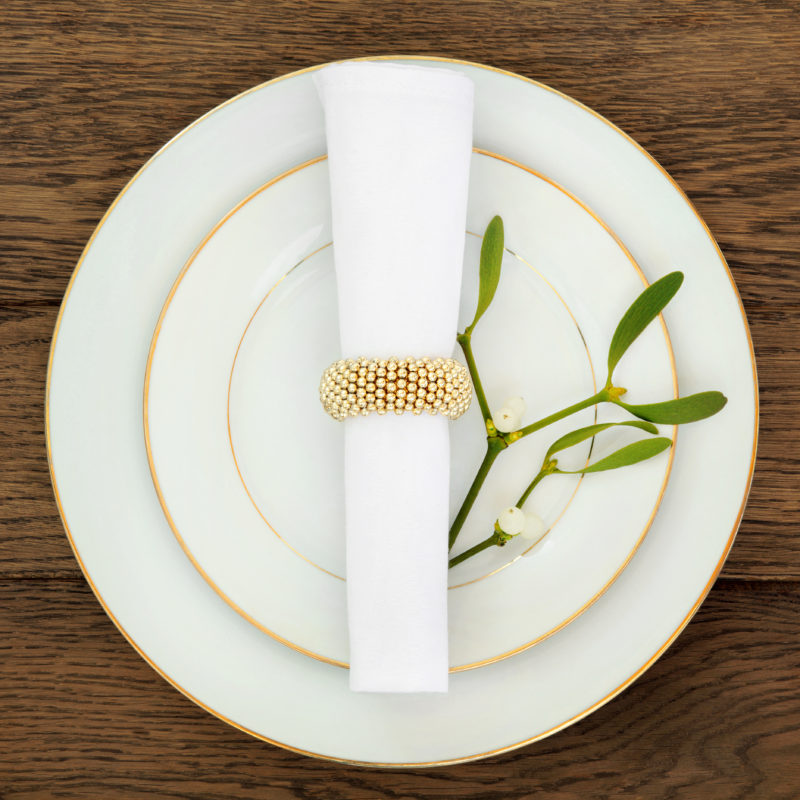 An antique collector may bring out vintage tablecloths and napkins, paired with sleek modern plates.
Looking for a way to use your grandmother's thick green glass wine goblets? Set them out for your guests, or incorporate them into your centerpiece by filling them with candles.
Thinking outside the box is encouraged! Even an old collection of rhinestone brooches can function as elegant napkin rings… plus, they offer a story about the origins of your tablescape, and they spark conversation among guests.
---
Experiment with Height
Instead of making all your table items one height, play around.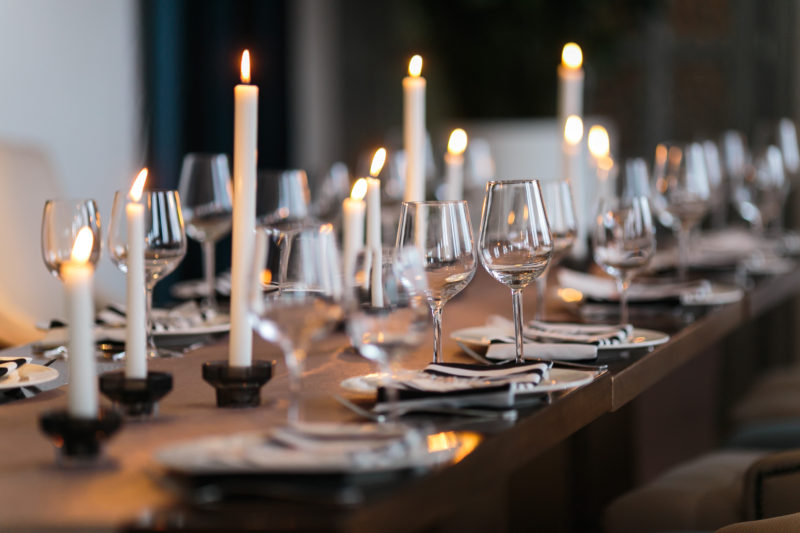 Place a spray of flowers or grouping of candles on a glass cake stand.
Add tall vases of greenery interspersed with low-lying vases of flowers or colorful berries.
Fill jars in varying heights with fall acorns, and intersperse across the table to add visual interest.
---
Don't Just Use Autumn Colors
Of course jewel tones, burnt oranges, and plaids all scream fall. Why not do a little something different?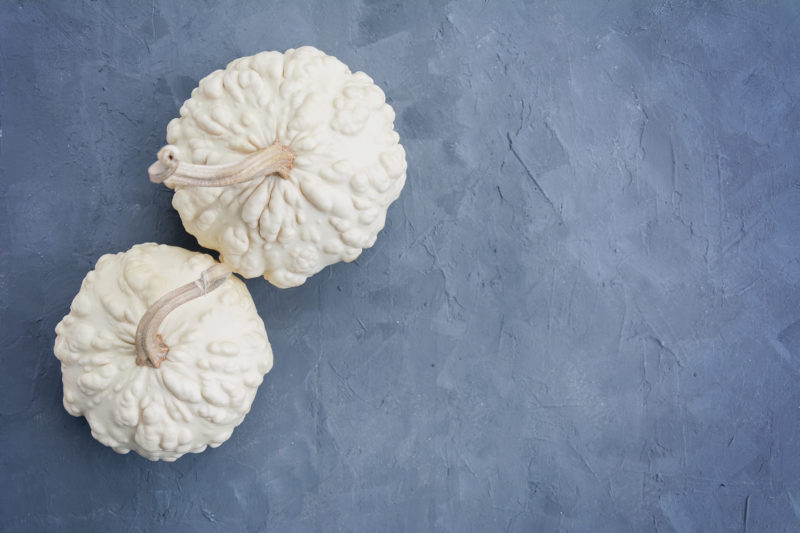 Add a blue and white or a green damask tablecloth so all the other items on the table in fall colors pop
Bright orange pumpkins really stand out against the backdrop of blue
Or, switch up the traditional and go with white pumpkins on a burgundy tablecloth
Also, don't be afraid to experiment with different-colored plants. Small potted succulents added to a fall-inspired table are always lovely.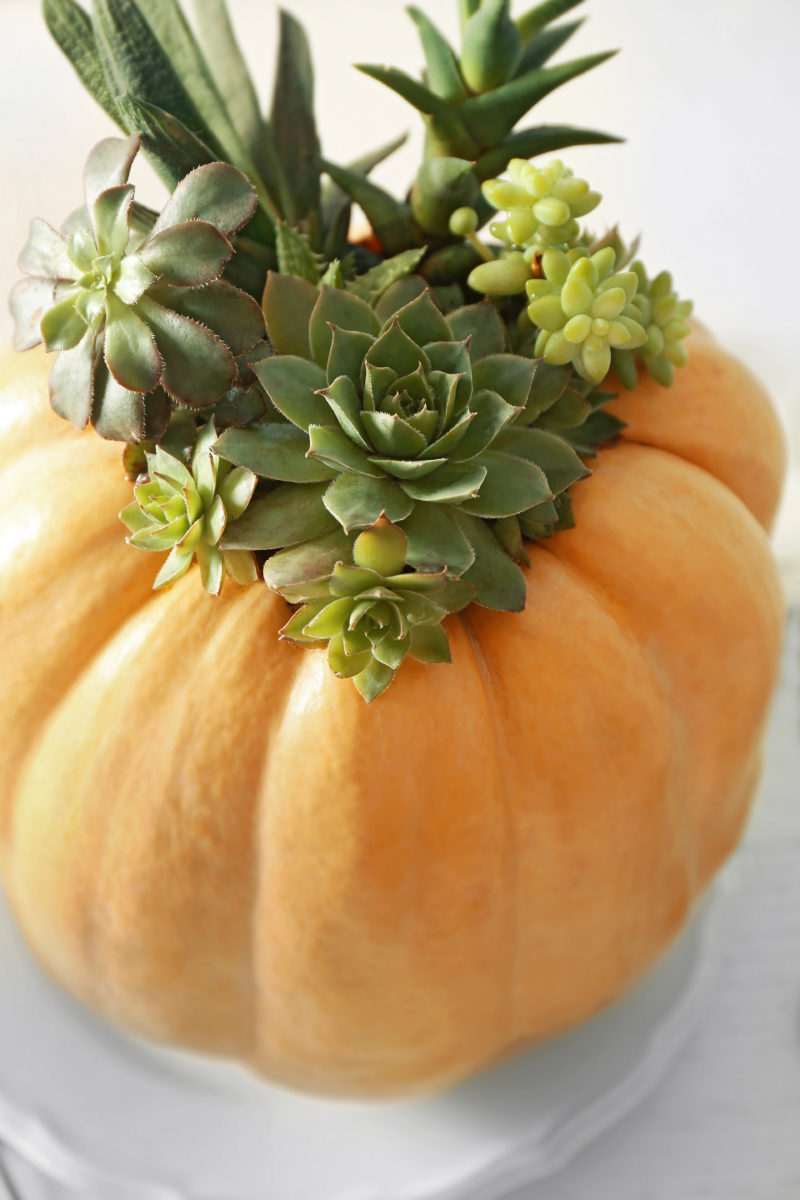 ---
Have Fun!
Remember, creating a fall tablescape should be a fun undertaking! If you set something out and it doesn't work, simply move things around again. Regardless of whether or not your tables are decorated beautifully, remember to breathe deeply and enjoy the fleeting autumnal atmosphere.