It's hard to believe it's November already! Not to mention, Thanksgiving dinner is almost upon us and there's so much to plan. There's the food, the drinks, who you're going to invite (and who you shouldn't invite!), and whether you'll stick with traditional Thanksgiving favorites or switch it up this year with a modern twist on some of those beloved comfort foods.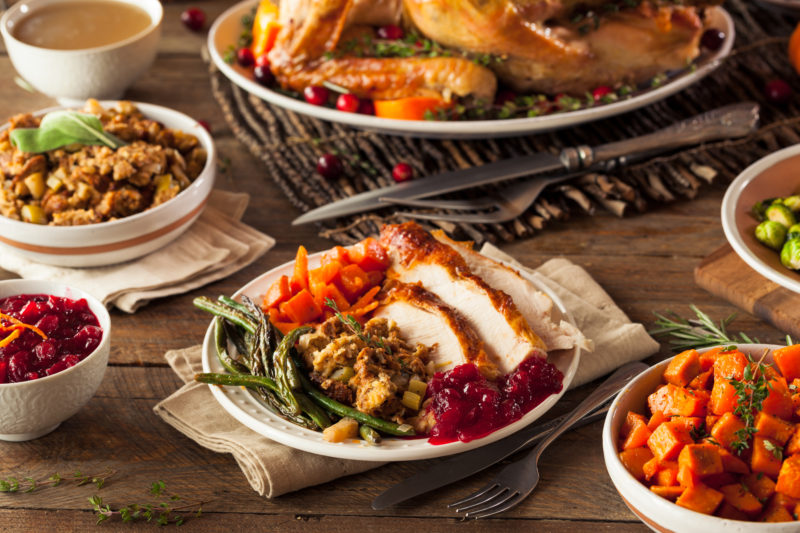 No matter how you celebrate the season, though, it's also a great time to open up your outdoor space to family and friends, and give thanks for the cool evenings and warm conversations.
Here are a few of our tips to make the Thanksgiving holiday as stress-free as possible.
---
Arrange Your Seating and Furniture
Will you host the actual meal outdoors, or are you just looking to create a lounging space so guests can converse over pre-dinner appetizers or small bites?
Depending on your climate, the temperature may be brisk, so think small, cozy spaces. Pull together settees or chairs in close proximity so guests have a place to intimately gather. You may consider setting up a buffet table for drinks and appetizers so guests have everything they need at their fingertips. (Bonus: They won't have to go in and out of the doors, reducing a draft in the house.)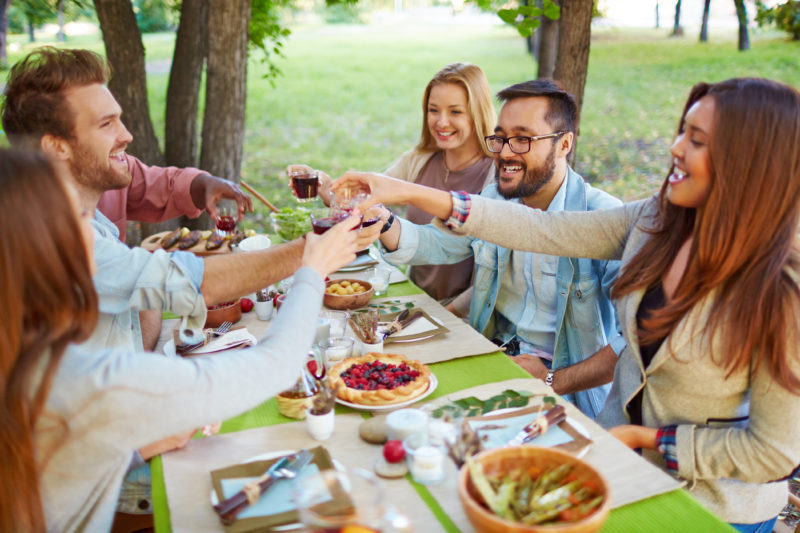 If you plan on actually eating your Thanksgiving meal outside, get your table ready beforehand. Are you hosting a meal for 10? Go with a long table. Something a little smaller? Choose a large round table or multiple small tables so guests can cluster together.
And don't forget to clean your outdoor furniture and patio area ahead of time. Sweep, clear any debris, and, if necessary, wipe down any furniture that needs it.
---
Decorate, Decorate, Decorate!
Thanksgiving is the perfect season to spruce up any space — indoors or out.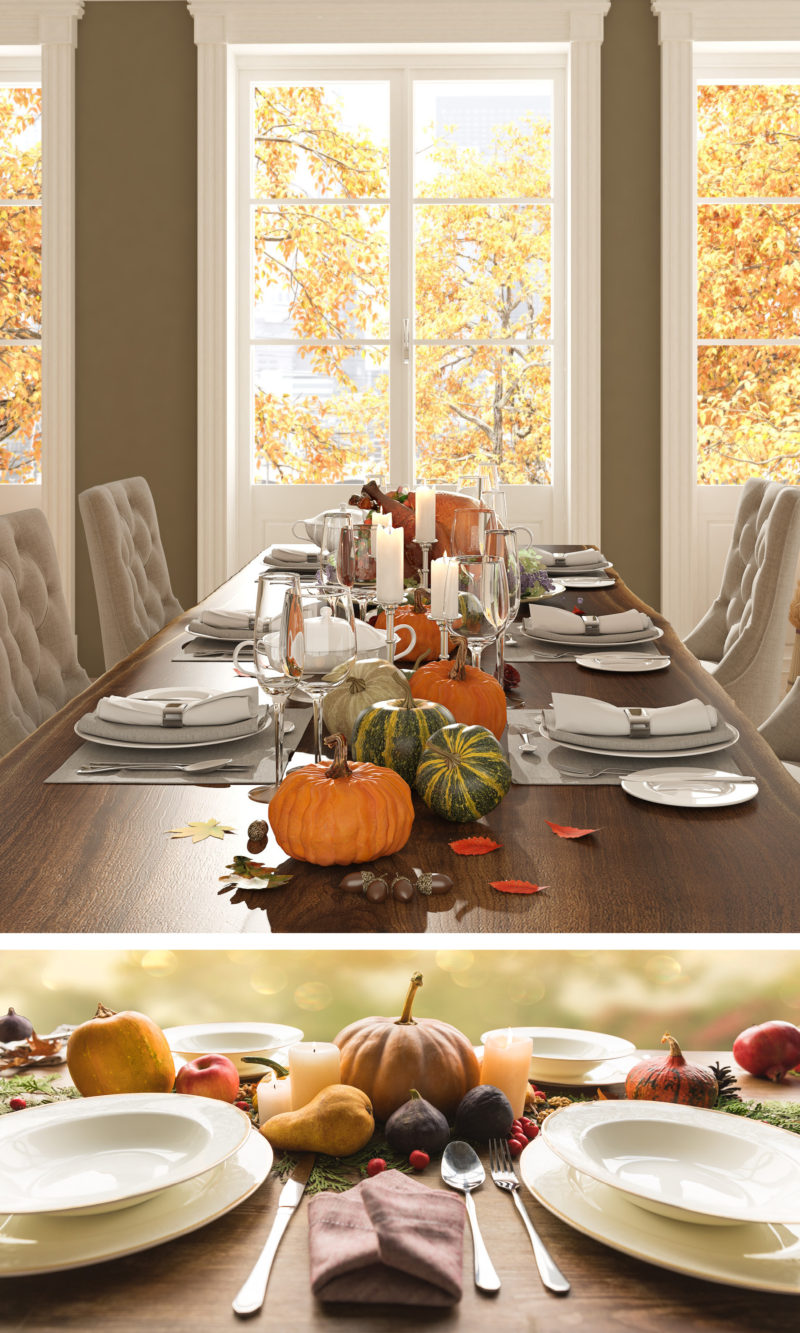 Thanksgiving Tabletop Inspiration
Think cornucopias overflowing with richly colored maize, small pumpkins, and decorative seasonal berries
Create centerpieces on tables with gourds in greens, yellows, and oranges
Use autumn-hued tablecloths, napkins, and even seat cushions to tie a space together
And don't forget about pumpkins and pinecones
Oh, and if you expect pint-sized guests at your gathering, encourage them to make pinecone turkey place cards!
To add ambiance to the space, think about lighting. Candles along the table, outdoor lamps on side tables, and overhead string lights all go along way to provide extra warmth and light to a space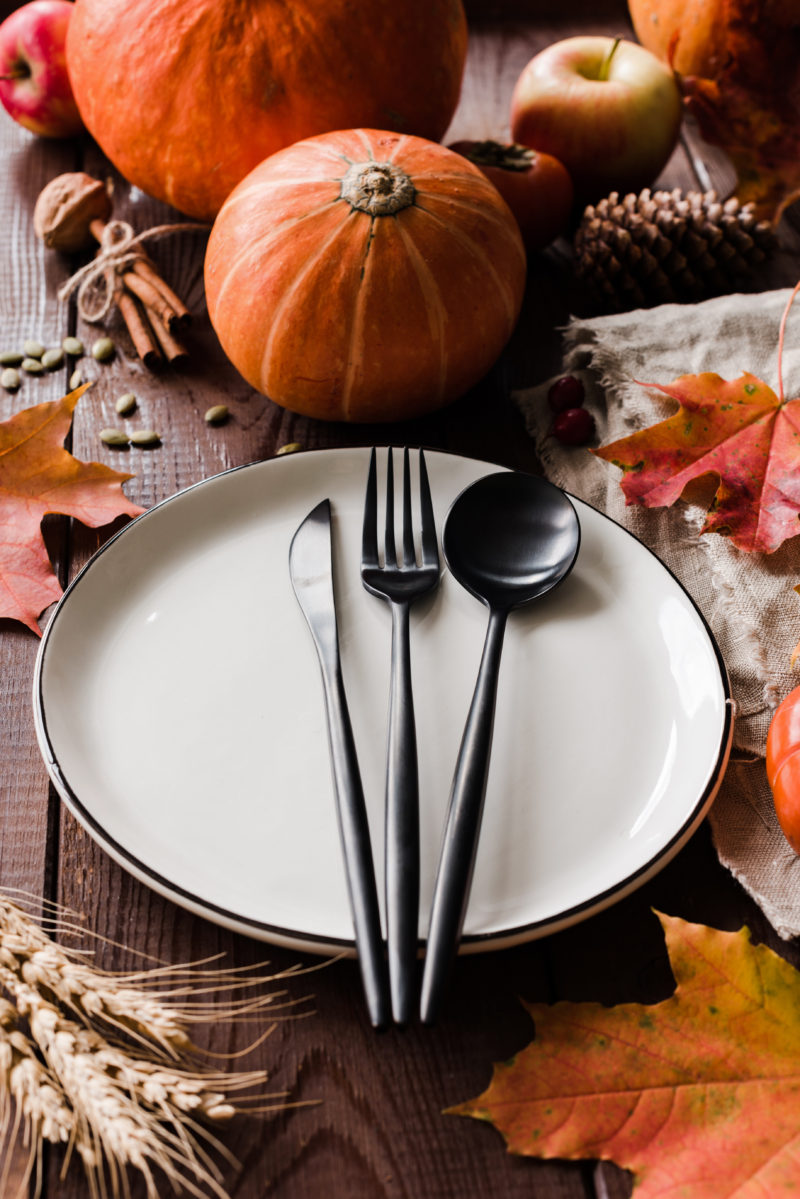 ---
Keep Warm
You can add all the light you want, but also stay mindful of the outdoor weather. No one wants to sit outside shivering. If you're going to send people outside, make sure it's comfortable. Set out space heaters, offer guests cozy flannel or fleece throws, or make sure you have a fireplace or fire pit around which guests can gather.
---
Offer Plenty of Entertainment for the Smallest Guests
Sure, sometimes a bottle of wine, an appetizer of baked brie, and conversation is plenty to keep adults busy, but what about the children? Keep them occupied with a variety of crafts and activities.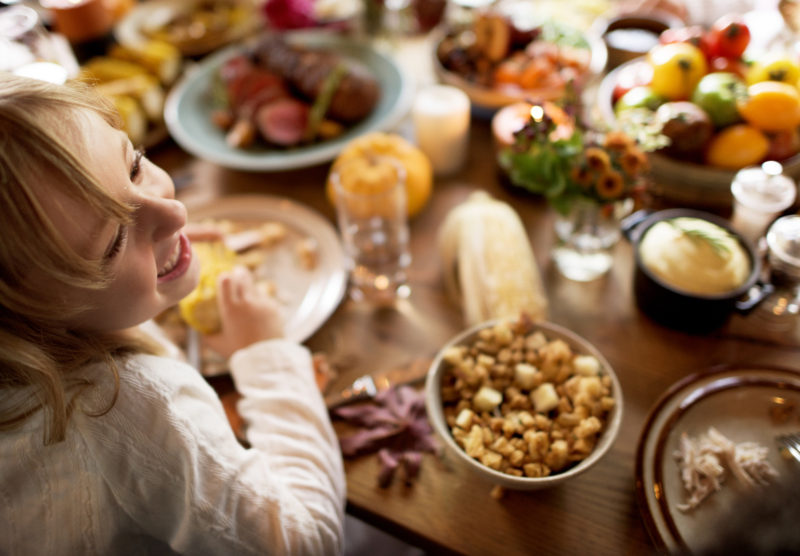 Thanksgiving Craft Ideas for Kids
Depending on how messy you want to get, let children decorate their own gourds or pumpkins (think glue, googly eyes, and yarn for hair)
Set up a small craft table with markers and crayons, and let them decorate Thanksgiving placemats
Or you could set up a screen to stream Thanksgiving classics like the Macy's Day Parade, "A Charlie Brown Thanksgiving," "Willie Wonka & the Chocolate Factory" (which always seems to air on television on Thanksgiving day) — or, for the more athletically inclined (and for the adults), turn on a football game
---
Plan Your Menu Well in Advance
Going traditional with a sit-down dinner of turkey, stuffing, cranberry sauce, sweet potato casserole, and pumpkin pie? Consider mixing it up with new twists on classic food (pumpkin pecan pie or pumpkin meringues in lieu of traditional pie, for example). Or make your meal a potluck where everyone brings his or her favorite childhood dish. The point of the season is to gather together, not necessarily to stuff oneself full of turkey (though that's perfectly fine too).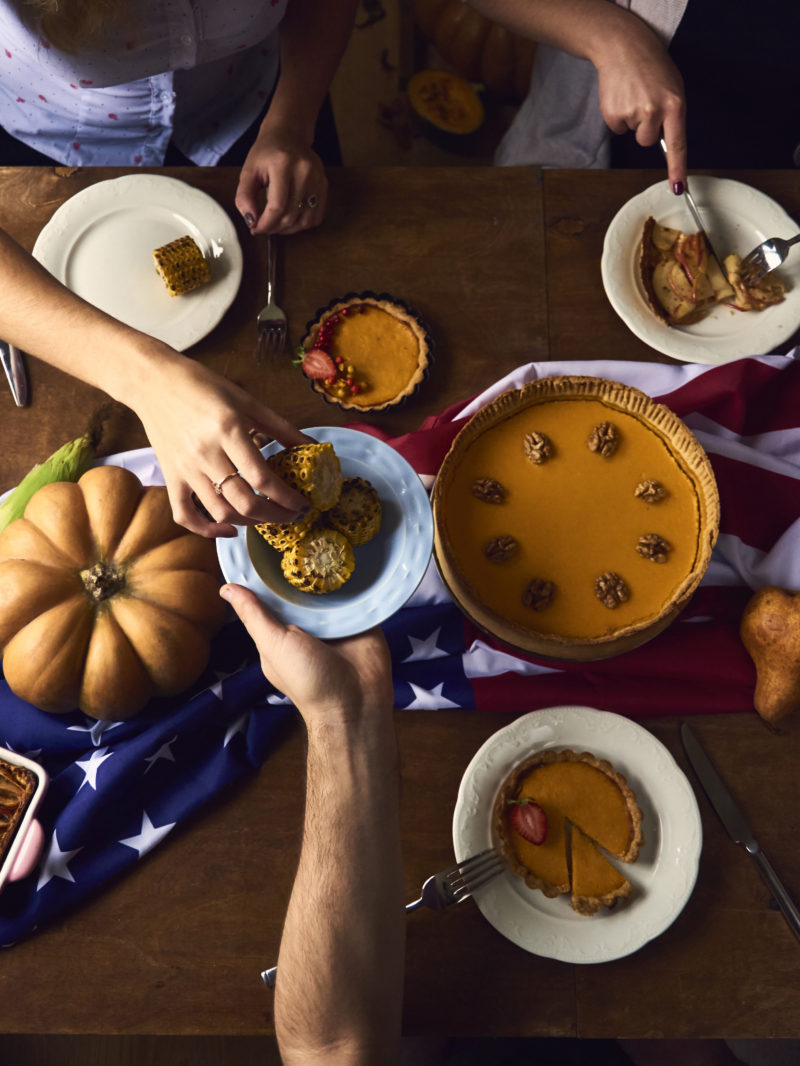 Thanksgiving is a busy season in general. Whichever avenue you choose, plan out your menu and let your guests know well in advance if they'll need to bring something on Thanksgiving day.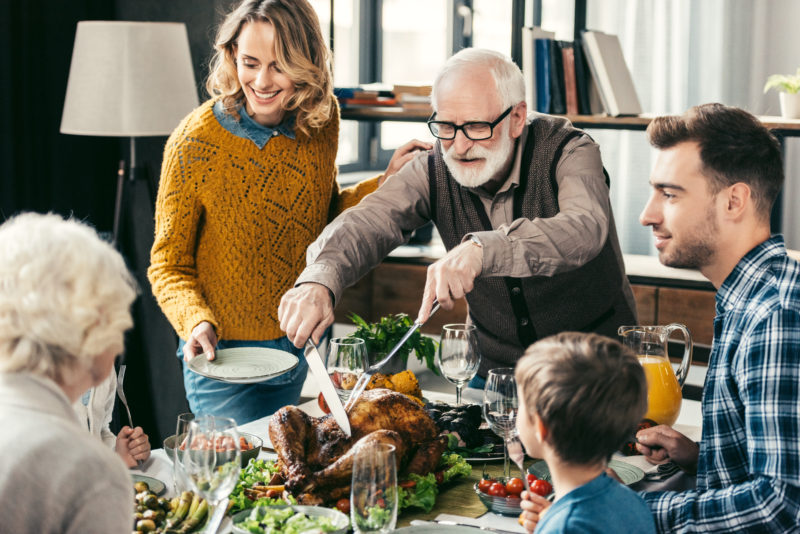 Once you've put together everything you need for your Thanksgiving get-together, then you can relax. Sit back with a glass of sparkling cider or a warm beverage, let the conversation wash over you, and give thanks for the many, many blessings in your life.