It's never too early to think about decorating. Get a jump-start on your fall plans with stunning outdoor tablescapes for fall. Whether your backyard consists of an acre of lawn and dedicated dining and seating areas or you're short on outdoor real estate, we'll show you how to create an impactful design for any size space.
---
The Basics
First off, what exactly is a tablescape? It's just a fancy, catchall term that means table decor.
Selecting a Space
Got a table? It can be your small coffee table, your 12-seater dining table, or that side table that sits between two rockers on your screened-in porch. Tablescapes are a great way to add a little personalization to any style or size seating area.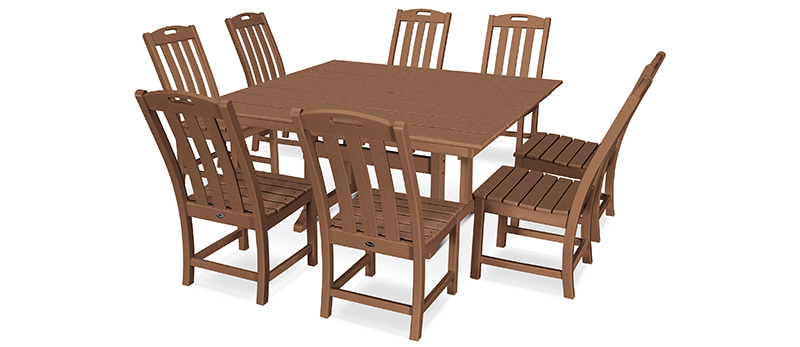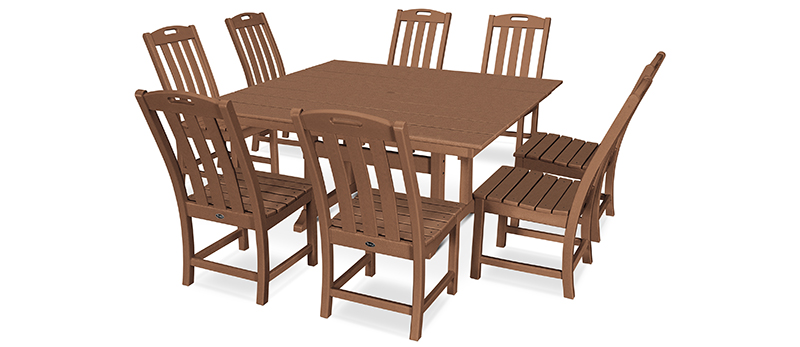 Begin with a blank tabletop.

Find your inspiration. Are you decorating just for fall, celebrating a holiday like Thanksgiving, or are you having a gathering to watch football?

Build your look.
Many designers create what they call "fool-proof" tablescape tips. For instance, one designer's formula for a perfectly balanced coffee table vignette includes adding something with height, something living, something quirky, a candle, a tray, and something personal. When planning out dining table decor, designer Jude Green recommends a base layer, the necessities (plates, forks, glasses), and finishing touches like greenery and decor accents.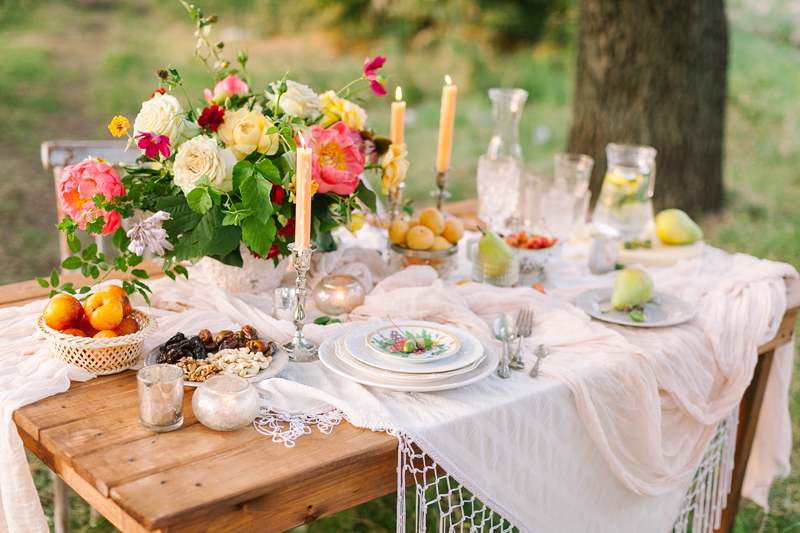 And while all of these tips are great starting points, we like the idea of playing by our own rules when it comes to styling. A simple vase of greenery picked from your yard can make a big statement on a side table. A creatively designed charcuterie board can take the place of middle-of-the-dining-table decor. A piece of driftwood from the beach looks great on a side table.
Think creatively! Your fall tablescapes are the perfect way to let your imagination go wild and get your creative juices flowing. Your unique table decor shows off your style personality in a way that even your outdoor furniture can't. And your fall tablescapes can be as pared-down or as over the top as you desire.
---
10 Tips to Get Started
Here's a roundup of easy ways to incorporate warm, personalized fall items into your coffee table, side table, and dinner table decor.
Add a Tray to Accent Tables —

An elegant, gold round mirrored tray or vintage silver serving tray adds a hint of glamour to any space. Or go with natural wood, like an acacia serving platter, with its rich wood grain.

Group Candles & Lanterns —

Arrange mismatched vintage candlesticks along the middle of your dinner table. Set different-sized white pillar candles atop a tray. Use lanterns to add height to your fall tablescape.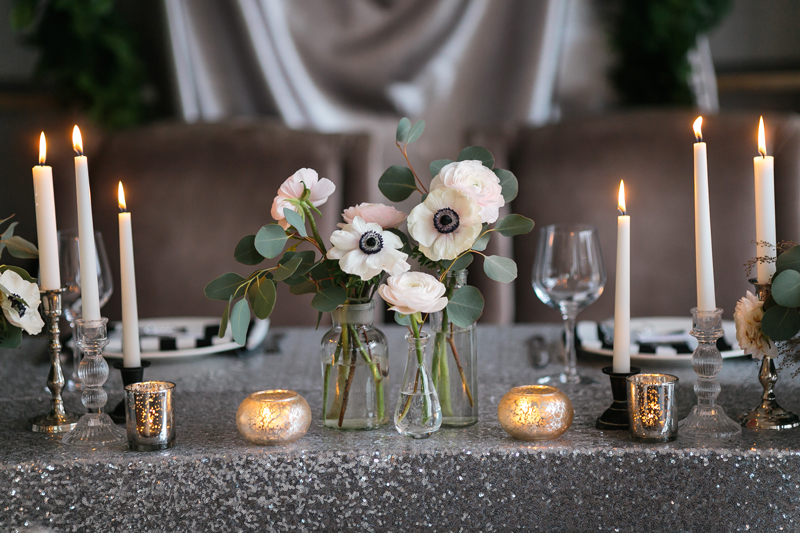 Add Warmth —

Now that you have the candles and the lanterns, use them. Whether on a side or dining table, give your space some twinkle by adding fairy lights in the lantern or threaded throughout the greenery. Light those candles … or flip on the battery-operated versions. Any points of light give an ambiance that few other things can, particularly at dusk and well into the evening.

Go Au Naturel —

Use what you have. Bring a bit of your yard or nature to your table. Fill a glass terrarium with succulents or moss. Add plants to terracotta bowls or vintage tea tins. Fill a vase with cranberries or pinecones. Collect branches and leaves from the yard and arrange them. Take inventory of what's in your yard. Magnolia leaves look lovely lining a table. Pine branches go great in a vase on an end table. Rosemary surrounding a candle looks (and smells) amazing.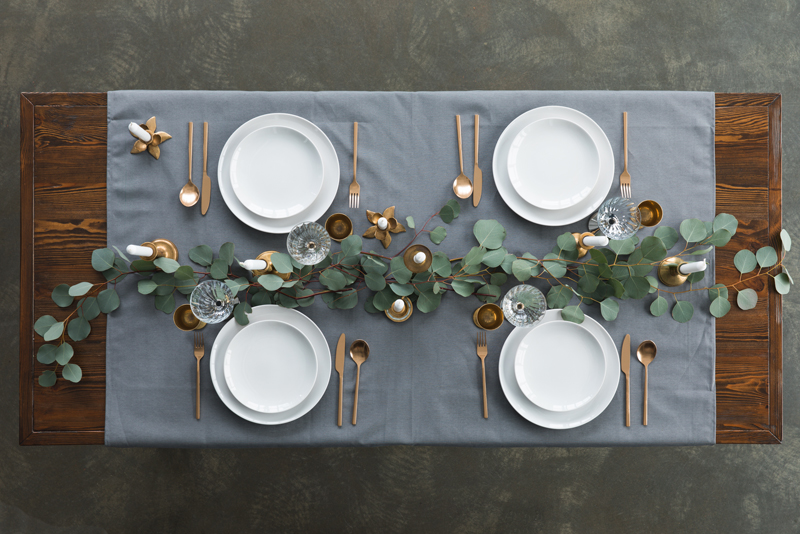 Bring the Inside Out —

You won't want to leave them outdoors, but if you're throwing a party or gathering, look at what you have inside your home … and incorporate it into your patio area. A stack of books adds height to coffee table decor. Little knick-knacks you use on your bookshelves and indoor side tables can add character to your outdoor space, too. Think bird figurines, candlesticks, a vintage postage scale, those brass binoculars passed down from your grandfather. Anything that adds a little personalization to the space.

Play with Height —

For enhanced visual interest, group vases of different sizes in the center of your dining table. Play with the height of candle holders and lanterns, too.

Add Fruits & Veggies —

That's right, we're giving you permission to play with your food. Add a big bowl draped with greenery and jewel-toned veggies to a side table or along your dinner table. Think artichokes, eggplant, pomegranate for some seriously beautiful fall-inspired color.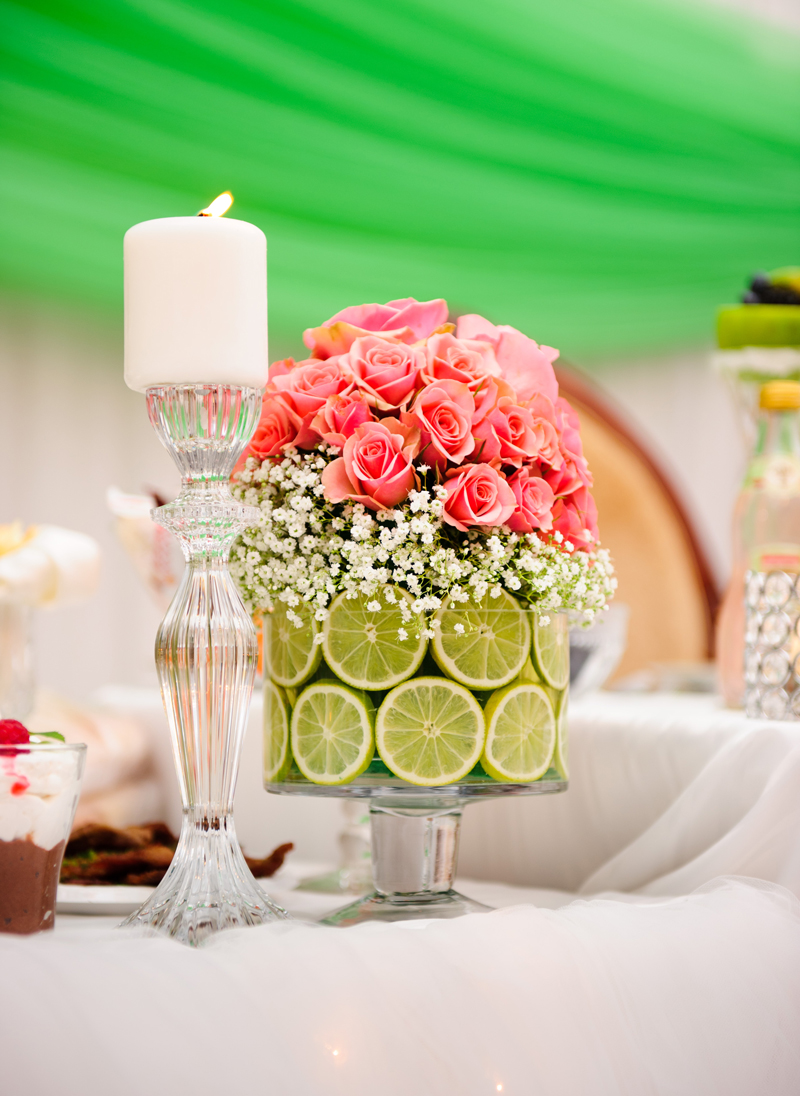 Incorporate Metal Accents —

Those brass candlesticks are great ways to add a little glam to your table. A claw-footed silver bowl filled with granny smith apples on the coffee table works great, too. Whether tarnished brass, polished silver or shiny gold, metallic embellishments warm up a space.

Go Monochromatic or Muted —

While fall is the perfect time to use big, bold pumpkin-orange and cranberry-red hues, consider creating a more restrained palette. Soft green and cream-colored pumpkins, white plates and linens, and off-white candles all give an elegant aesthetic to your tablescape.

Incorporate the Eclectic —

A retro teapot becomes a planter. Teacups hold tealight candles. Your grandmother's lace handkerchiefs turn into napkins. An old tobacco basket holds a stack of pumpkins, or a cotton bucket gets fall blooms. Don't be afraid to mix things up.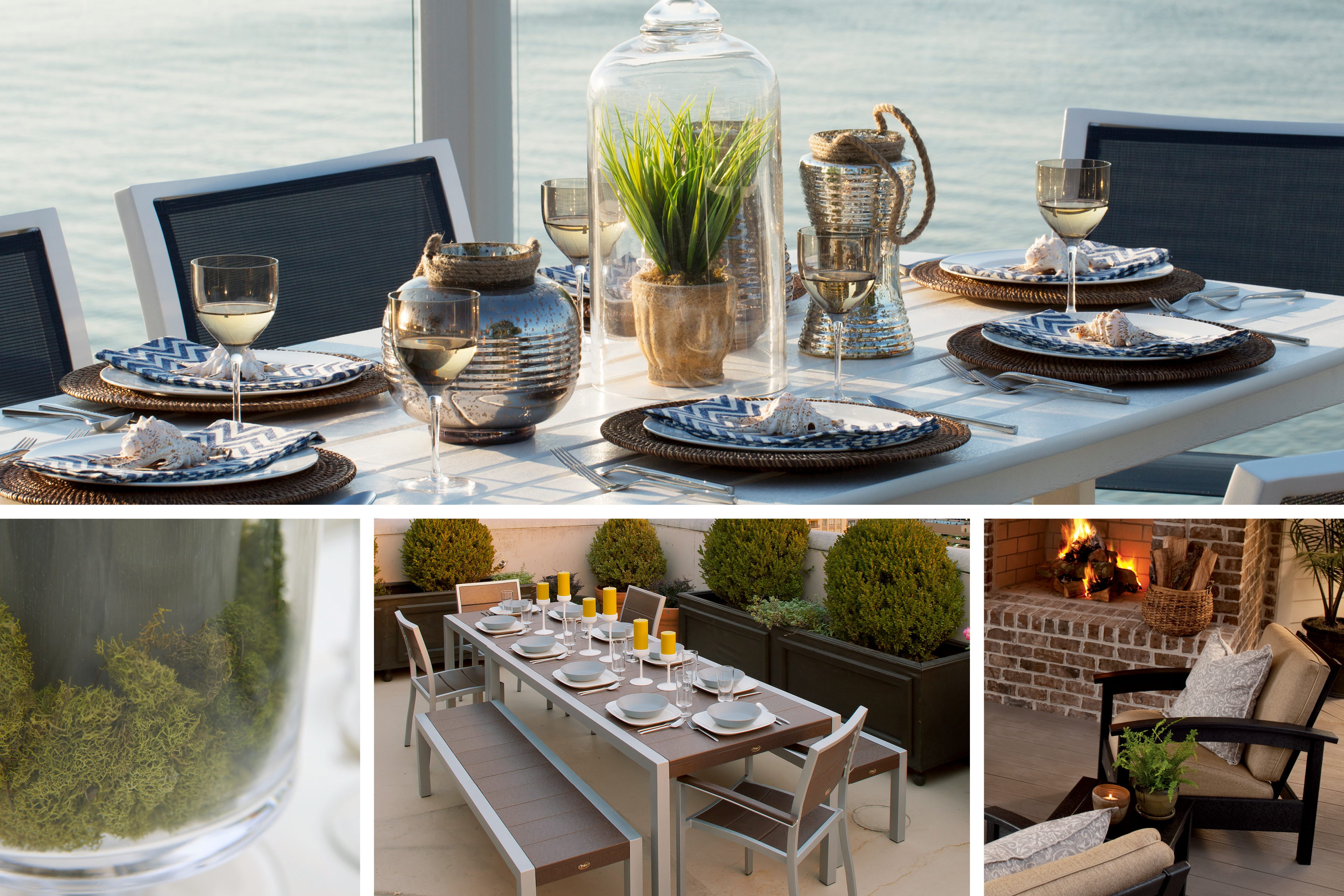 ---
Inspirational Fall Tablescapes
And if you still need some Instagram-worthy inspiration, here are three beautifully done fall tablescapes … and how they were put together.
Simply Fall Tablescapes
Here's a super-simple tablescape from CountryLiving.com that takes elements from your yard and brings them to the table.
Set your base with a burlap runner or tablecloth.

Find three large glass vases in varying heights, and fill them with water and large branches of fall leaves.

Scatter small, colorful pumpkins and gourds along the center of the table.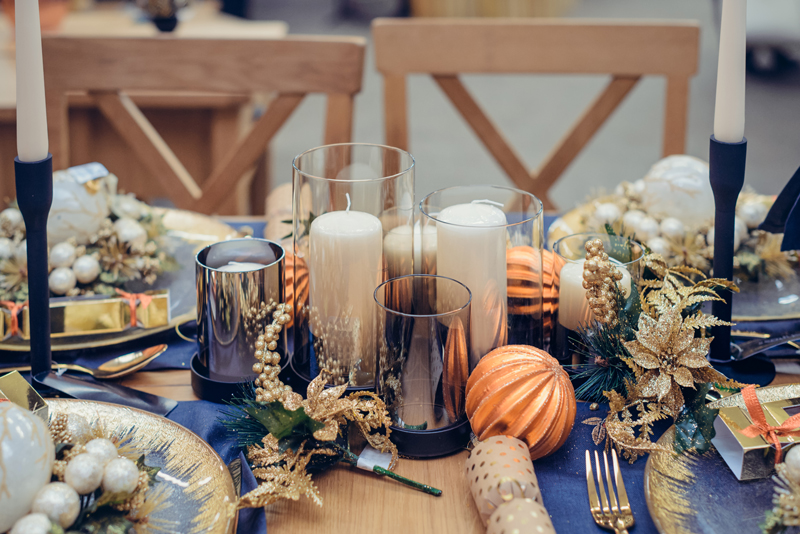 Fancy Farmhouse Fall Tablescapes
Rustic whites, natural tones, and plenty of greenery make for a deceptively simple, beautifully elegant fall table from Shawna at Willow Bloom Home.
Use a burlap or neutral runner along the table's center.

Arrange a variety of small, medium, and large pumpkins in creams and soft greens. You can use smaller faux pumpkins if they're easier to find.

On either side of the table's center, position two large hurricane glass holders with candles (real or battery-operated).

Tuck greenery around the pumpkins and candle holders. Shawna used faux lamb's ear, cream-colored berries, and eucalyptus, but you can use whatever you have on hand.

Set white- or cream-colored plates atop natural, woven chargers.
Mum's the Word Tablescape
Banish boring mums in plastic pots. Instead, present the perfect side table or coffee table. Whether you use elegant silver vases you've been storing in your attic or quirky carved pots you got on your last vacation, these monochromatic arrangements from SouthernLiving.com make a big statement.
Take spheres of florist foam and stick stems of the same color mums into the sphere.

Place spheres in two planters or vases of varying heights, and set them on a side table or in the center of a coffee table.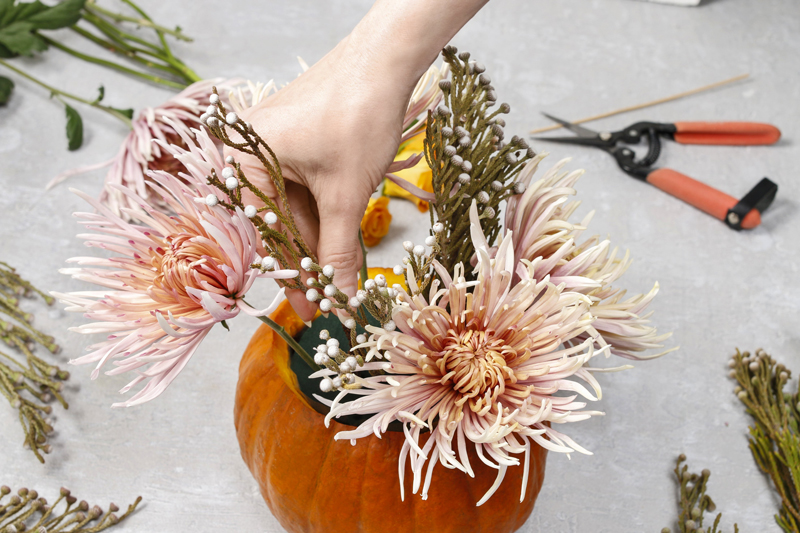 ---
Autumn is a season of enjoying the fruits of your labor in your backyard. Now that you have the tools and some inspiration, you can create outdoor tablescapes for fall dressed to impress!