Originally Published on June 16, 2017. Last Updated on July 28, 2020.
If there's anything we've learned in the age of Pinterest, it's that everything has more than one purpose. Take the Mason jar, for instance. Once the darling of the canning world, Mason jars are everywhere—from wedding centerpieces to outdoor chandeliers. At Trex® Outdoor Furniture,™ we take that same approach when it comes to our outdoor furniture pieces.
Each piece of furniture is durable, versatile, and perfect for configuring in a variety of ways.
While we're not going to be making a coffee table chandelier anytime soon, in this post, we'll show you five ideas to make your side table or tables work for any space.

---
Plant Stand
A side table is the perfect piece of furniture to top with plants. A few ideas to arrange it as a plant stand:
Top the table with a rustic wooden crate planted with different types of succulents for a no-maintenance table garden. Even those without green thumbs can create this beautiful tableau. Check out the tutorial for a boxed succulent garden at

Style Me Pretty

.




Stack two side tables atop each other to create a taller plant stand, using each tabletop as a shelf to hold desired plants.

Group non-matching side tables together in a cluster and top them with similar plants to tie them together. We like plants ranging from simple greenery or succulents to blooming vines like bougainvillea and delicate orchids.
---
Nightstand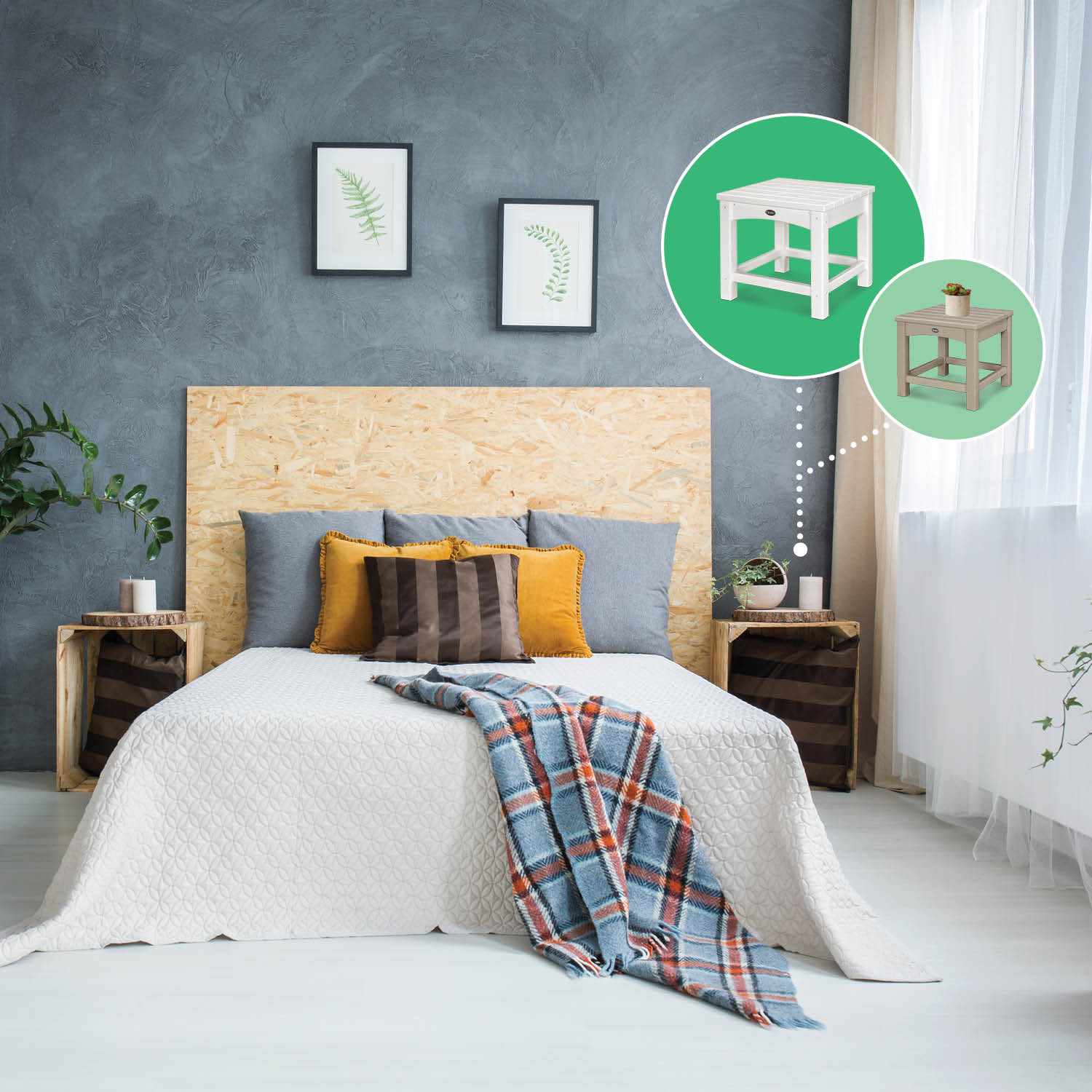 Who says outdoor tables have to stay outdoors? Not us. We happen to think our timeless designs translate just as well to the indoors. Add a pair of our Cape Cod Side Tables to either side of your bed. Top them with clear-glass lamps, a nautical knickknack—such as decorative coral—or a stack of books. Bonus: You won't need a coaster for that bedtime water glass.
---
Either Side of a Bench
We love the look of a bench in a seating area for the way it draws the eye across a horizontal plane. Elongate that bench even further by adding side tables on either side for a unique look. The bench provides seating, and the side tables give those seated a place to rest their drinks.
Coffee Table
---
Perfect for small spaces, a single side table makes a great focal point in a tight living area. Set it as you would a coffee table and arrange your outdoor furniture around it. For larger spaces, add two side tables either slightly apart or pushed together as a modular coffee table.
---
And, Finally, a Side Table as… a Side Table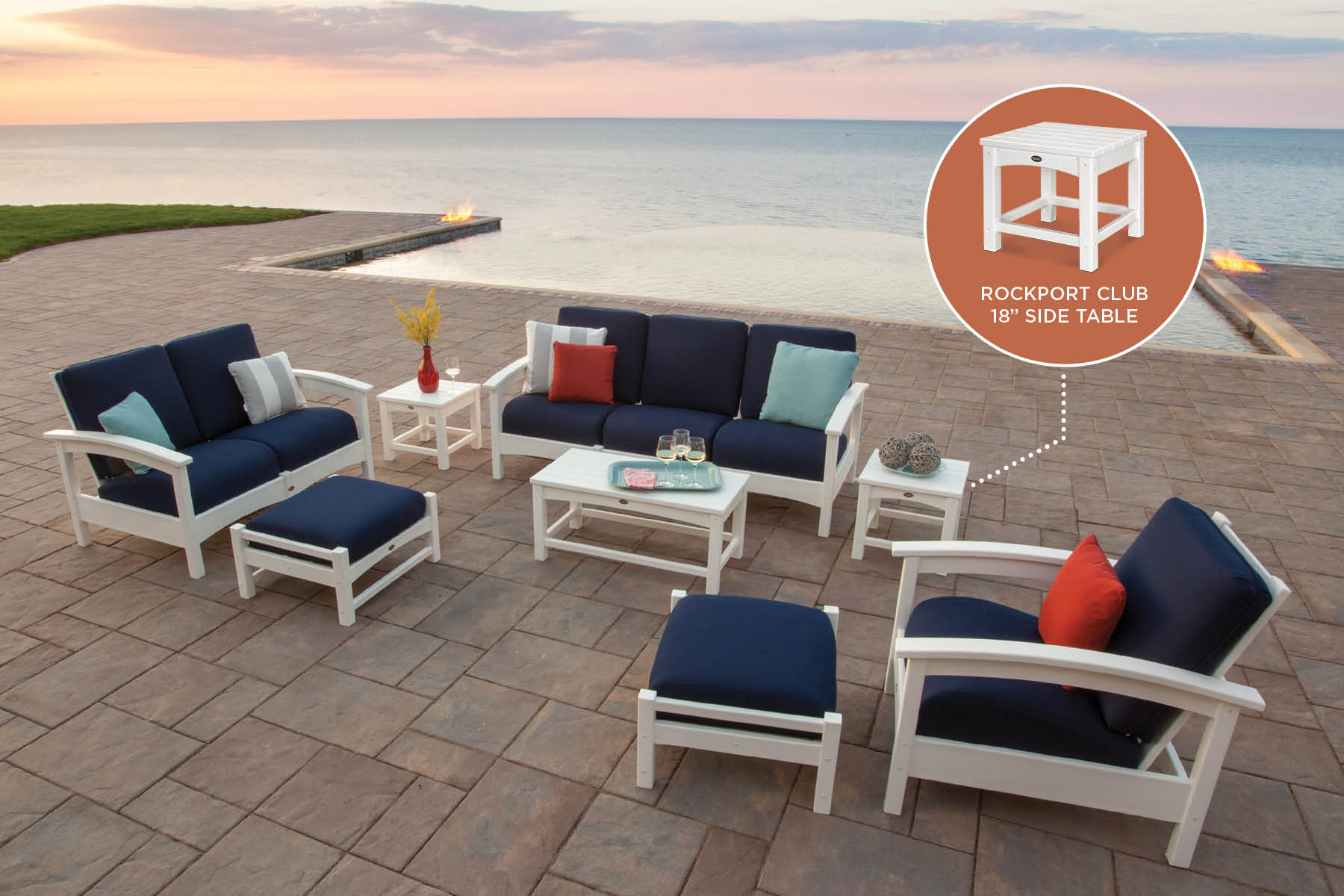 Flanking a club chair or filling the blank space between a sofa and a settee arranged in an L-shape. While it's easy to park a side table where it belongs, these versatile tables are, in fact, designed to move. So don't be afraid to shuffle them around and park them where you see fit.
How do you use your side tables?