Originally Published on July 5, 2017. Last Updated on July 6, 2020.
As the weather heats up outside, why not add a little more sizzle to the summer by firing up the grill? Few things signify summer as much as the fragrant smell of barbecue wafting through the warm air, as the meat begins to heat up and take on a golden, caramelized sheen.

So what do you need for that perfect barbecue? Well, a place to grill and somewhere to eat, for starters. Whether you're planning a weekend dinner, Father's Day meal, or a Fourth of July picnic, here's a rundown of outdoor grilling area ideas, must-have tools of the trade (the barbecue trade, obviously), and a few of our favorite recipes, too.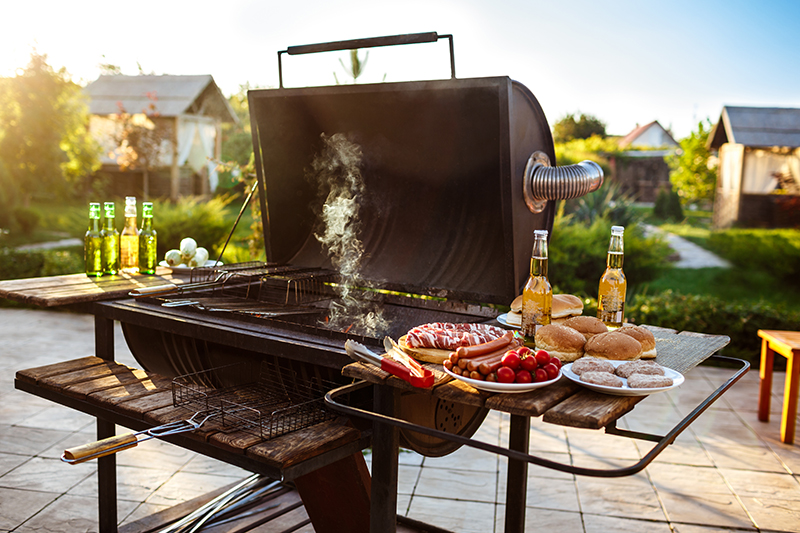 ---
Plan Out Your Grilling Space 
Before you dine outside, make sure to plan out your backyard cooking area. Think that just because you have a small yard or a modest-size deck there's no room for cooking? Think again. Your outdoor cooking space can be as grand and expensive as you can afford or no-frills and budget-friendly. Either way, you can still cook a mouthwatering steak and all the delicious sides to accompany it. 
Location, Location, Location 
Got lots of room in your yard and want a nice outdoor kitchen with all the bells and whistles? Great! Just make sure your space has easy access to the house so you're not running back and forth with platters of meat and sloshing drinks.

If you're more real-estate challenged and your outdoor space consists of a balcony in the middle of the city or a postage-stamp-sized deck, check with your landlord or your local ordinances before you plop down a grill.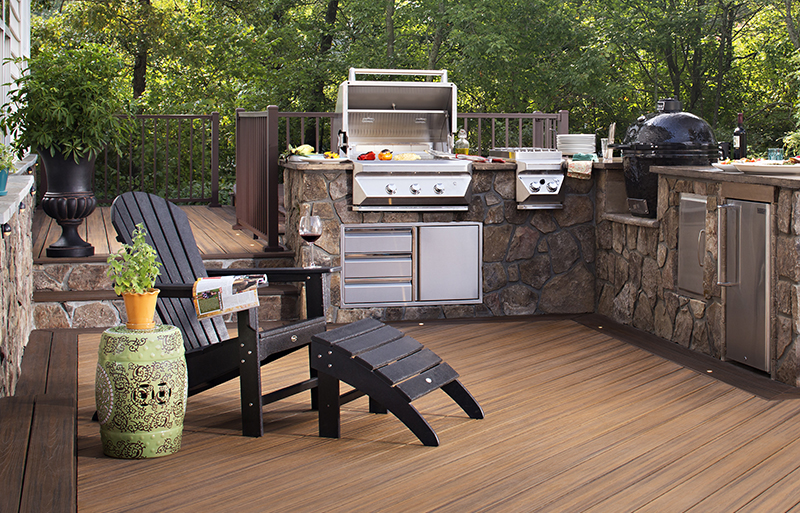 A good rule of thumb is to locate a grill on flat ground (i.e., a brick or stone patio, not a wooden deck or other structure) and at least 10 feet away from the house, making sure to take into account any trees, shrubs, or other potentially flammable materials. On a porch, in a carport or garage, or directly under an awning is also a no-no. If you plan to put your grill in a grassy area, create a pad below it, using either bricks or concrete pavers, and make sure your space is level.
Grill Type 
Are you an impatient griller who isn't a fan of waiting for the pit to come to temperature? Gas grills may be your thing. Trying to achieve the perfect slow-roasted, smoky char on the outside of that brisket? You'll probably gravitate more toward a charcoal pit. With a wide range of grill choices, you can find an option that suits your own tastes and space constraints.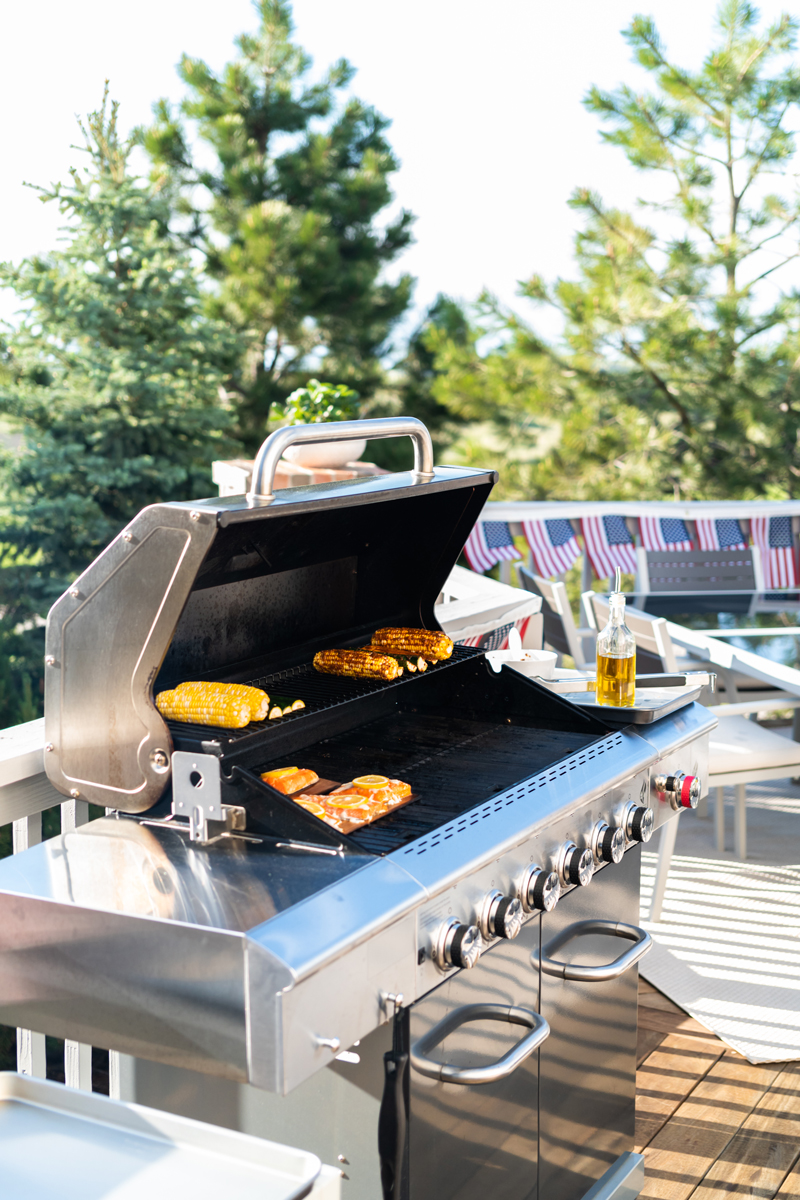 No matter the type of grill you select, though, maintenance is key. Clean the grill after each use to remove any old charcoal, oil, and food debris. When not in use (and once the grill has cooled down), make sure to cover the grill so it stays in peak shape season after season.
Outdoor Dining Choices 
Now that you know what type of grill you want and where you plan on putting it, you'll want to set out the perfect dining set, too.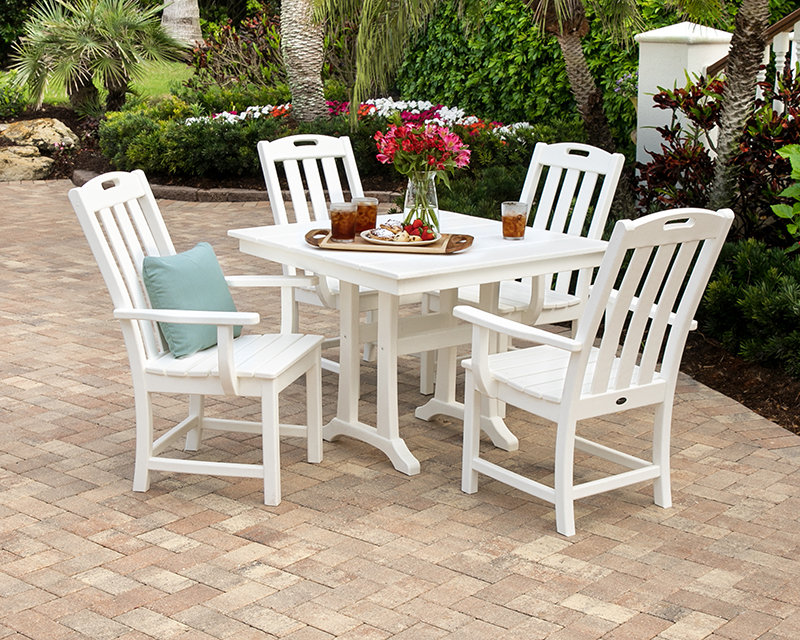 If you're living that single life in the city, a small bistro table with two chairs makes for the perfect dining vignette. Throwing a lavish barbecue with friends and family, buffet-style? Go with a longer dining table that entertains 12 or 15 guests. Envision an outdoor space with creative cocktails and delicious hors d'oeuvres while the grill heats up? Consider a bar set, or get creative by positioning a side table like the between a set of Adirondack chairs. And if you planned a built-in bar or counter as part of your poolside outdoor kitchen, simply pull up bar-height or counter-height chairs, and you're good to go.
Must-Have Tools
You don't need any fancy gadgets for your grill. But let's face it, they do make grilling more fun. As for the basics, any grill master worth his or her salt has a good pair of tongs, grill-suitable spatula, cleaning brush, and barbecue mitts.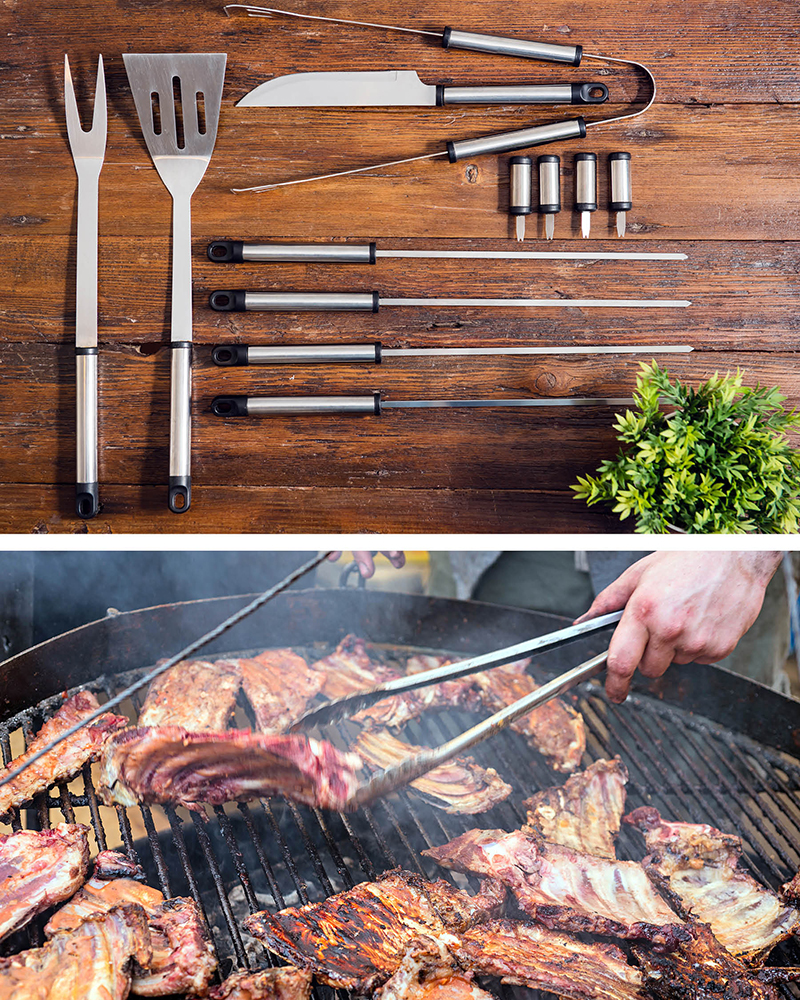 A good meat thermometer makes it easy to gauge when you need to take your meat off the grill. Analog thermometers are fine, but we're huge fans of the digital thermometers, which alert you when your meat reaches the optimal internal temperature. 
If you're grilling on a charcoal grill, don't forget a

chimney starter

to get those coals glowing hot.

Look for a high-heat thermometer, like the

Thermapro

, which can withstand heat of up to 716 degrees Fahrenheit.

Bear Paws Shredding Claws

to get that perfect pulled pork, anyone?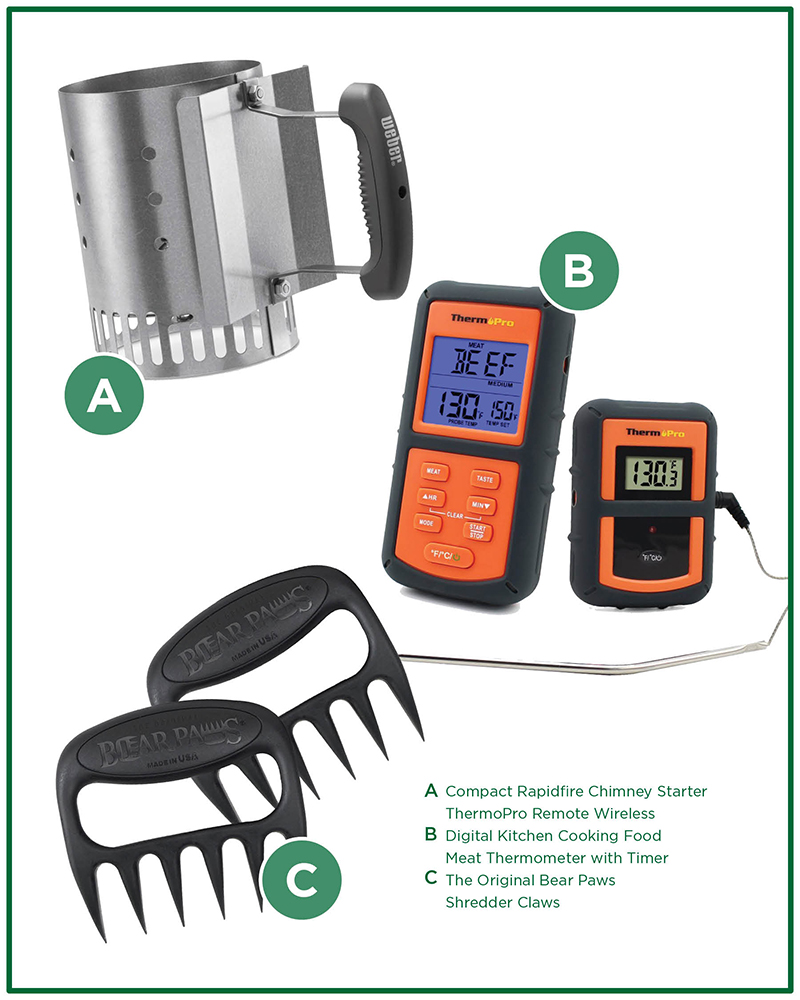 If you want more "gadgety" gadgets, barbecue accessories are a dime a dozen. From burger presses and pizza pans to seafood baskets and kebab skewers, any grill accessory you're looking for, you'll be able to find.
Great Grill Recipes
If you're a grill master, chances are you have strong opinions on your style of barbecue sauce. Looking for a sweet and tangy sauce with a whisper of spice and a hint of smoke? One of our favorites for brisket and pulled pork is the Alabama-made Saw's Sauce, a vinegar-based sauce that's not too sweet and kicks up any dish several notches. If you're master of the grill, though, you might consider creating your own signature sauce. We like this basic barbecue sauce recipe from The New York Times, with its inclusion of smoked paprika and cumin.
If you're not a huge red barbecue sauce fan, white barbecue sauce has gained traction in the Deep South. The mayonnaise-based sauce relies on ingredients like white vinegar, garlic, and horseradish for a savory sauce that perfectly pairs with grilled chicken. Carolina-style barbecue sauce has a smooth, sweet-tangy finish, thanks to mustard, soy sauce, and butter. MyRecipes.com has the step-by-step instructions for the white sauce and sweet mustard barbecue sauce.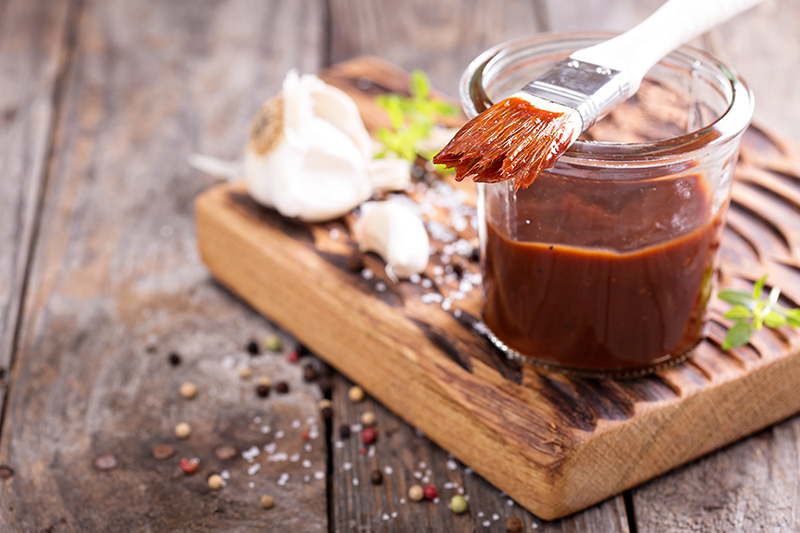 Must-Have Sides
Now that you've decided on your barbecue sauce, and you've got your chicken thighs, pork chops, steaks, hamburger patties, and hot dogs. What sides are you planning to serve? Here are a few favorite summertime standbys: 
---
Whether you're skilled at the grill or a novice at the pit, grilling is an easy way to master the art of cooking. Find your favorite recipes and practice, practice, practice this summer. When the meat's done, place those platters full of juicy smoked meat on your dining table for your friends and family to enjoy.