Originally Published on March 16, 2017. Last Updated on July 28, 2020.
Spring is in the air, and if you're not already out prepping your soil or beginning to plant, well … what are you waiting for? Now is the best time to set up your garden for success so you can enjoy it throughout the remainder of spring and summer. Here are six of our best home gardening tips for the season.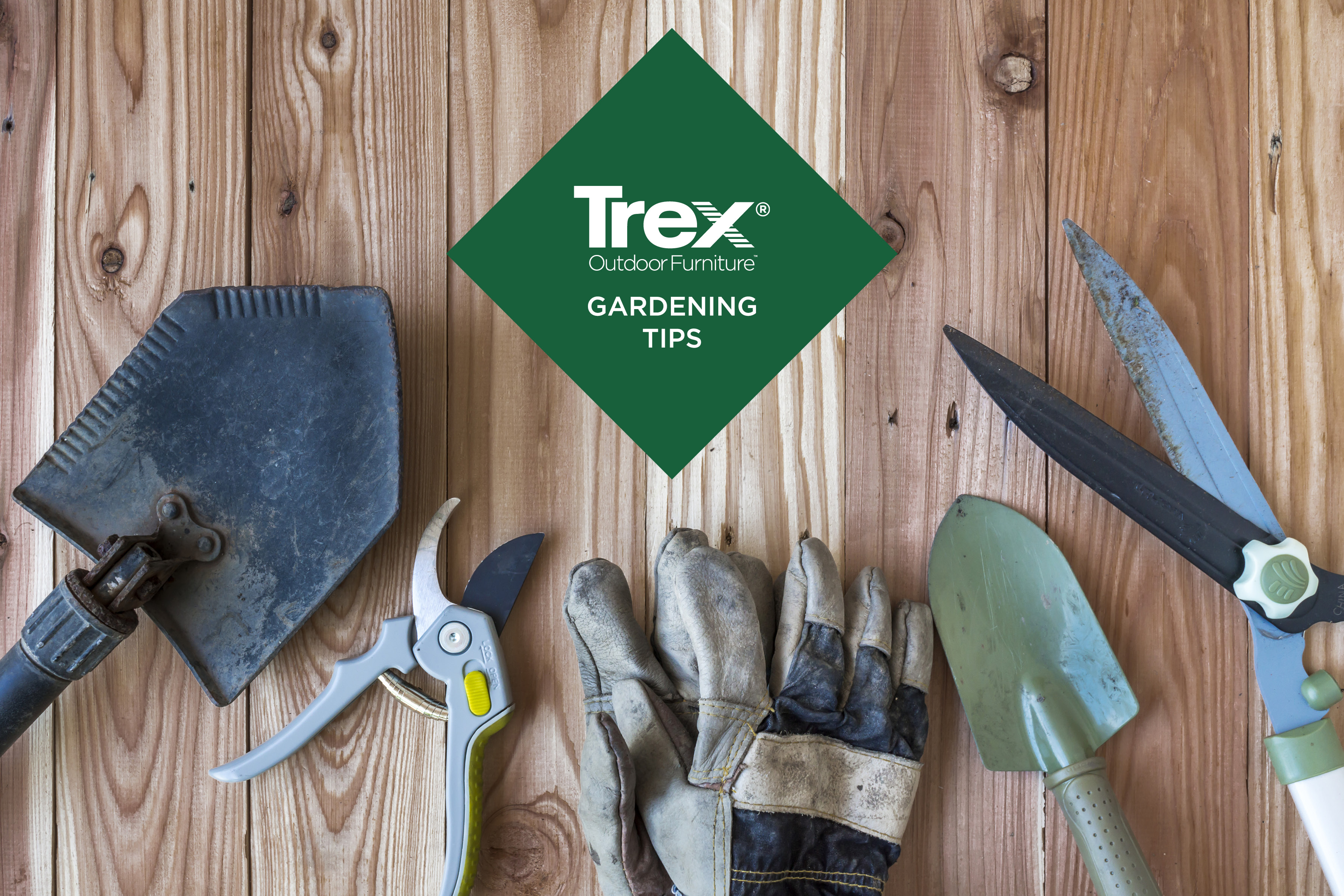 ---
1 — Plan Out Your Plants
Are you planning on just cleaning up your existing garden beds, or are you ready to start fresh? Maybe you don't even have a garden, but you'd like to pot some flowers for your front porch or try your hand at growing veggies in containers on your apartment patio.
Before you buy, you'll want to assess your outdoor space. How much room do you have to grow plants? Does your garden get a lot of sun, or does it tend to stay in the shade most of the day? Are you someone who likes getting out every week, or do you want a low-maintenance home garden? Once you decide your goals and where you want to grow, find plants that fit within those parameters. For instance, if you want a veggie garden, you'll need to make sure you have six hours of full sun for most plants.
---
2 — Take Inventory of What You Need
Now that you've determined your plants, you'll need to make your to-do list. Running low on fertilizer? Need more tomato cages? Looking to add two knockout rose bushes around your mailbox?
Go through your garage or shed and take stock of what you have, then make a list of the things you need … and the things you should do before you get out to dig in the soil — like sharpening pruning shears or hosing down last year's planter pots.
A little organization on the front end means that once you get going on your spring garden, you won't have to stop and run to the store to pick up river rock, soil, extra seed, or ornamental grasses.
---
3 — Clean Up Those Beds
Just like spring cleaning your home, cleaning your garden beds (or cleaning out last year's planters) means removing anything that's not soil. To provide a blank canvas for your newly planted annuals and to encourage growth from your already-planted bushes, trees, and perennials, you'll want to remove weeds, last season's mulch, and any other accumulated debris. Once you've cleared your beds, consider laying down landscape fabric to help inhibit additional weed growth.
Looking to add color around your deck or along your front walkway? Treat the new space similar to your already-established garden beds. Remove everything down to the bare soil — getting rid of sod, weeds, mulch, rocks. Begin building a base of soil and composted materials to create a good foundation, and rake the area until it's even and primed for planting. Now may also be a good time to give those existing plants a little spring boost by fertilizing them.
---
4 — Trim & Prune
Are those evergreen bushes along your back fence getting rangy? Hydrangea flowers from last year still hanging on, along with a few leaves? Ornamental grasses getting too full? While trimming after their prime growing season is ideal, spring is a great time to tidy up plants before they begin blooming again.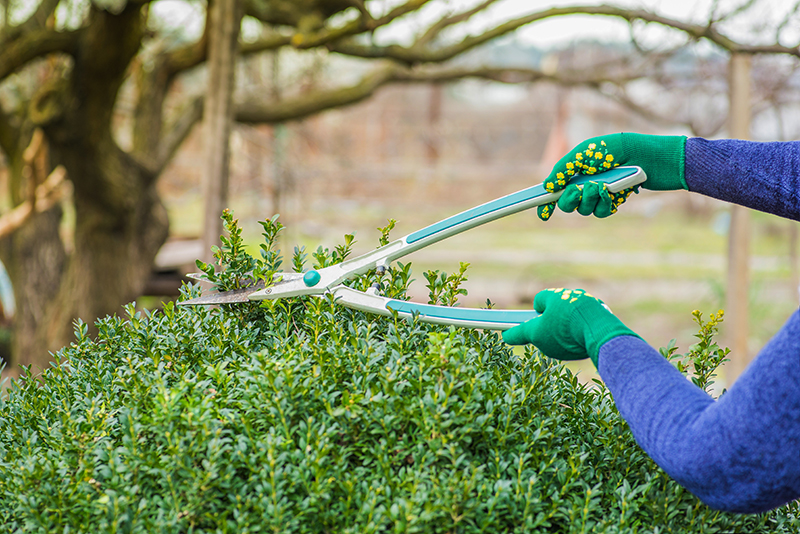 Remove any dead or diseased foliage; go ahead and shape some of those woody-stemmed perennials(just make sure your area is past the last frost); and thin out any ornamental grasses or shrubs, particularly if they border a walkway.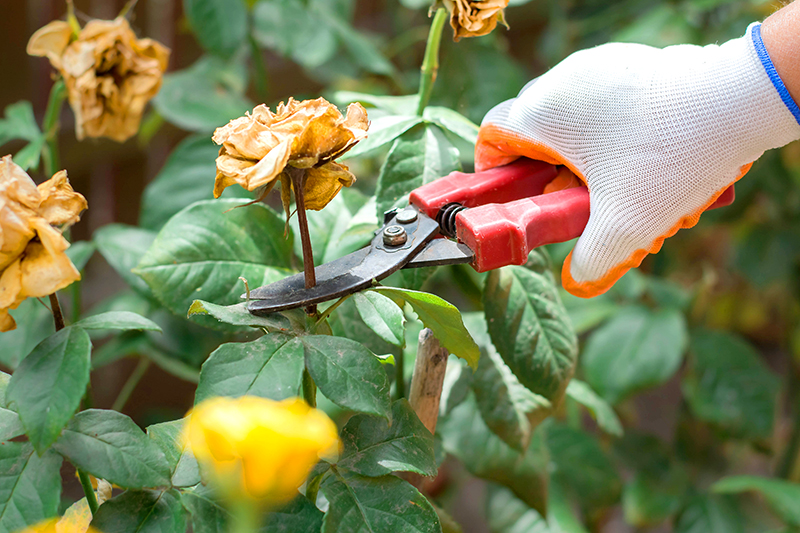 ---
5— Go Ahead & Plant
Once you know what you're going to plant and where … get busy planting. Spring is the optimal time to get most seeds and established plants into the ground due to the temperate weather. Just make sure you're planting after the last frost so you don't kill your garden as soon as you plant it. Consult your local extension service or garden center experts for tips on when to plant what in your zone, and make sure you read the recommendations that come with the plants or seeds.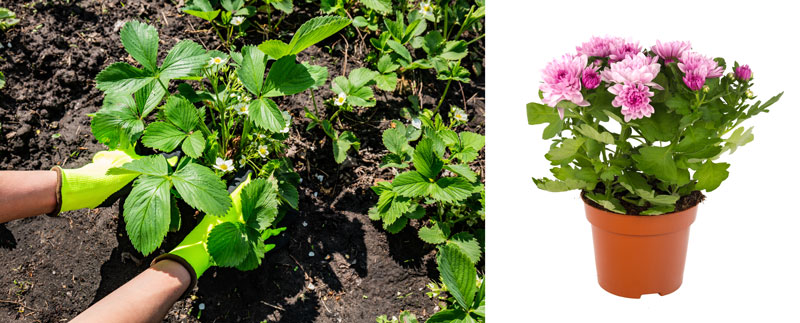 If you're planting in a garden bed versus container gardening, mulch is a must for veggies, flowers, trees, and shrubs. In addition to inhibiting the growth of weeds, mulch also helps the soil retain moisture and can even contribute to the soil's overall fertility as that mulch breaks down. Look for natural mulches like pine straw, hardwood chips, or crushed leaves.
---
6 — Add in Aesthetics
While the plants themselves are often the showstoppers of the garden, incorporating thoughtful touches into the space also gives you a chance to personalize your home garden.
Consider adding a garden bench beneath an arbor of climbing roses. Position a birdbath near your crape myrtle to encourage birds to cool off. Illuminate your garden after dark with solar lights or low-energy landscape lighting. Create a finished look by edging your home garden with river rock, brick, concrete, stone, or even wood. Choose something that fits with the scheme of your home.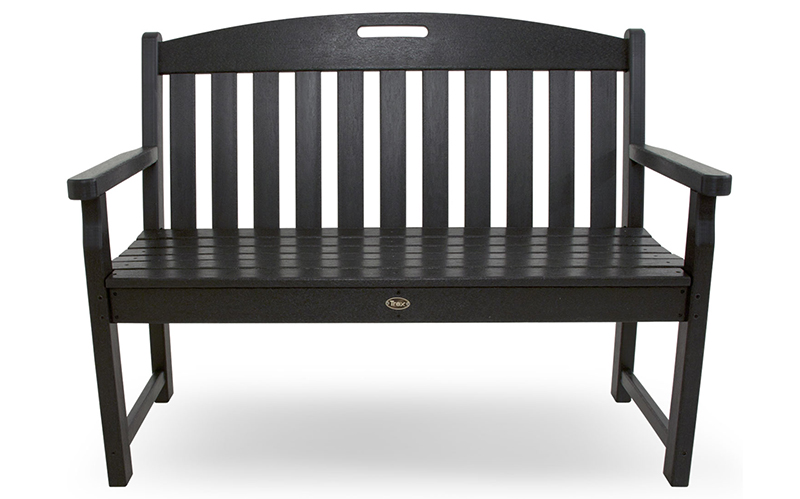 ---
Now that you're garden is primed and planted for warmer weather, make sure you've also prepped your patio space and your lawn so you can fully enjoy outdoor living.