Bees buzz about lazily, lighting on leaves. Trees that were bare two months ago suddenly burst with bright green leaves. Colorful flowers open each morning to greet the day. While the ushering in of spring not only promises warmer weather and longer, light-filled days, it also means backyard barbecues, plenty of outdoor play for the kids, and a little maintenance to get your yard ready for the warmer months.
Here are eight tips to get you started on your spring yard cleanup so it remains in tip-top shape for the peak outdoor season.
---
Perform Quick Clean
You know how when you're spring cleaning inside your home, you walk around with a trash bag, getting rid of junk mail and things you don't need? Take the same approach in your yard. Go through and pick up anything that needs getting rid of. Did that big oak tree in the corner of your backyard drop all its acorns into your grass? Has the hickory tree in your front yard littered the lawn with nuts and small twigs? Does your dog use your yard as her own personal bathroom?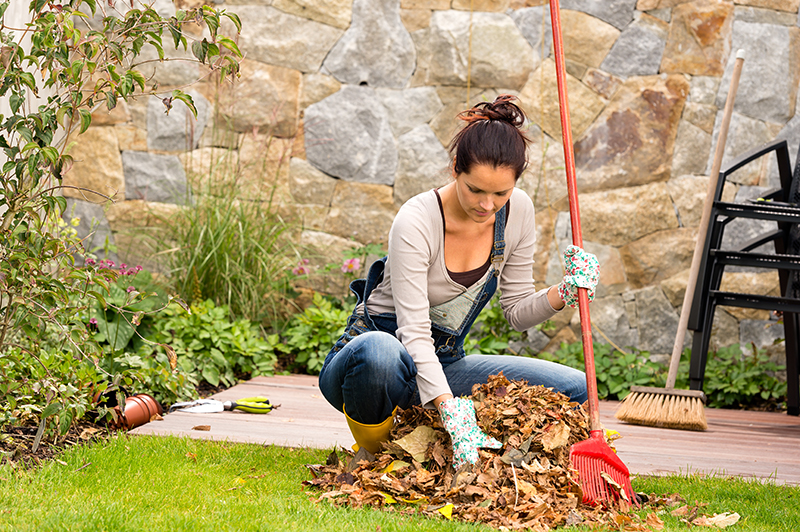 Take a lawn bag or a trash can, grab your shovel and some gloves, and start removing anything that shouldn't be there, whether it's sticks and dead leaves or pinecones, pollen, and … poop.
---
Pick Up the Patio
Whether your outdoor space is a small patch of grass, a front porch, or a large patio, sweep or blow the space off so you start with a clean slate, and then take inventory of what needs deeper cleaning.
If you have a wooden deck or patio, give it a pressure wash on a low setting to remove any debris stuck in crevices or grout.
Wipe down your outdoor furniture with water and a soft-bristle brush, inspecting each piece for signs of wear and tear as you go. Remove any rust, and touch up painted pieces as needed. (Looking for even more product care tips? We've got you covered here.)
Clean outdoor cushions, umbrellas, or throw pillows according to the manufacturer's recommendations.
Remove old charcoal from your grill, and clean the grates.
Clean the outside of pots or planters.
Find more patio-cleaning ideas for spring here.
---
Get Beds in Shape
Whether you have garden beds or small patio planters, your first step toward seasonal success is to create a blank canvas for your spring and summer plants.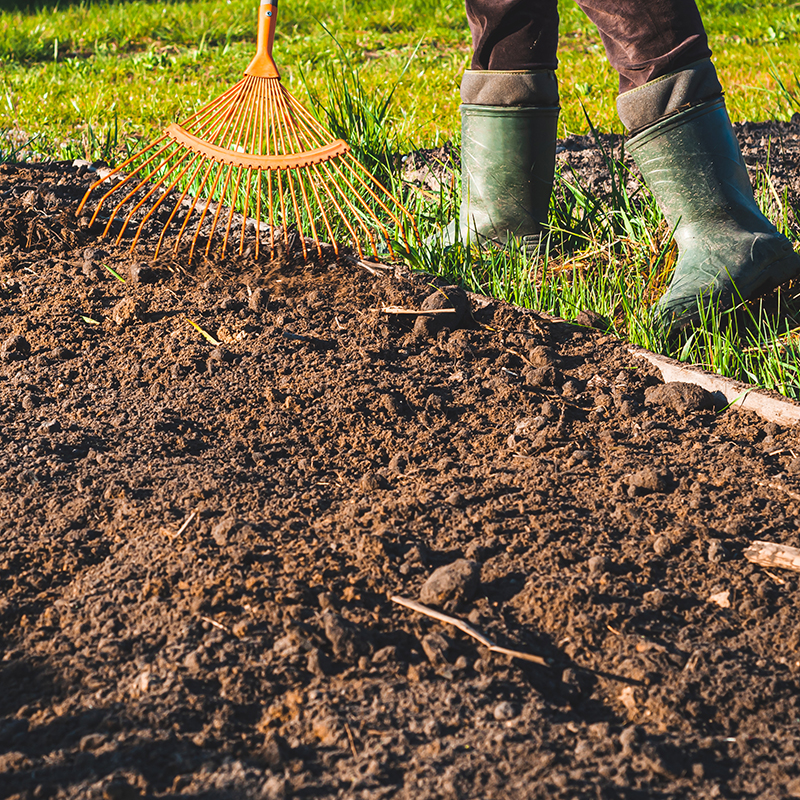 Begin by removing weeds and last year's mulch, and add new soil as needed.
To improve your soil health, consider incorporating nutrition like compost or fertilizer into your beds to give new plants and already-established plants — like your perennials, trees, and shrubs — a leg up.
Ready to put those vibrant new flowers, fruits, herbs, and veggies into the ground? Go ahead … as long as your area is past the last frost. Read the plant literature to ensure you're planting in a spot that gets optimal sun or shade.
Check out our spring garden post for more yard ideas.
---
Tend to Trees & Shrubs
If you haven't already pruned back trees and shrubs, here are a few things to note: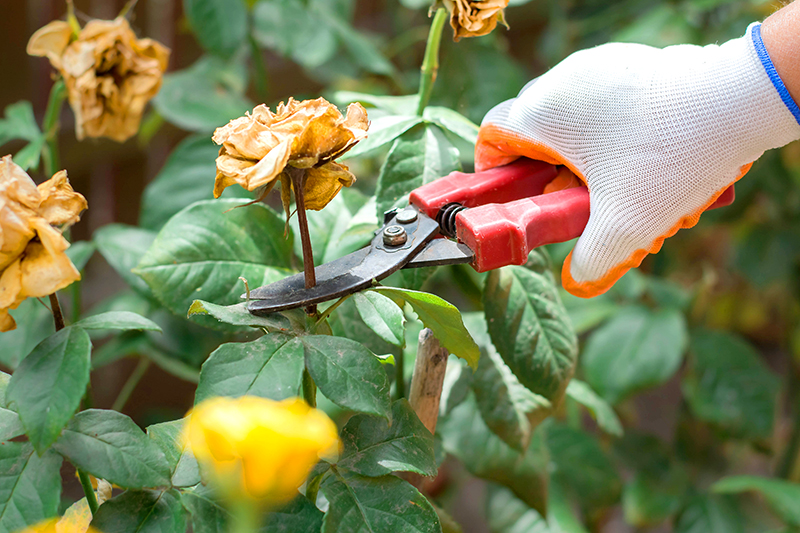 For late spring-blooming shrubs, like hydrangeas, prune while dormant, either in winter or early spring. This gives the plant time to recover before it begins to bloom.
Early bloomers like azaleas and rhododendrons benefit from pruning later in the spring or early summer after they've lost their flowers.
For both established and new trees and shrubs, add mulch around them. Just make sure you don't create mounds of mulch around the trunk of the tree or bush. Doing this encourages disease and rot.
Trim back new-growth branches as needed.
---
Know Your Grass Type
You may know your Enneagram number, but it's even more important to know what type of grass is planted in your yard. That way you understand its characteristics and how you need to treat it throughout the year. Not sure what you have in your yard? There are dozens of types of grass … and many hybrids, too.
Warm-season grasses are typically found in warm-weather regions of the country. Bermuda, zoysia, St. Augustine, centipede, and dichondra are some of the more popular warm-season varieties.
Cool-season grasses are those found in areas that experience larger temperature fluctuations (think hot summers and extremely cold winters, like the Northeast and North). Common cool-season grasses include fine fescue, bentgrass, Kentucky bluegrass, and ryegrass … or a blend of several.
Not sure what kind of grass you're growing? Dig up a small sample and take it to your local landscaper or garden center so they can identify it for you.
---
Get Serious About Lawn Care
Spring is the best time to get your lawn ready. It's warm enough to where fertilization is optimal, and it's not hot enough to stress out your grass, whether you've got warm- or cool-season grass in your yard.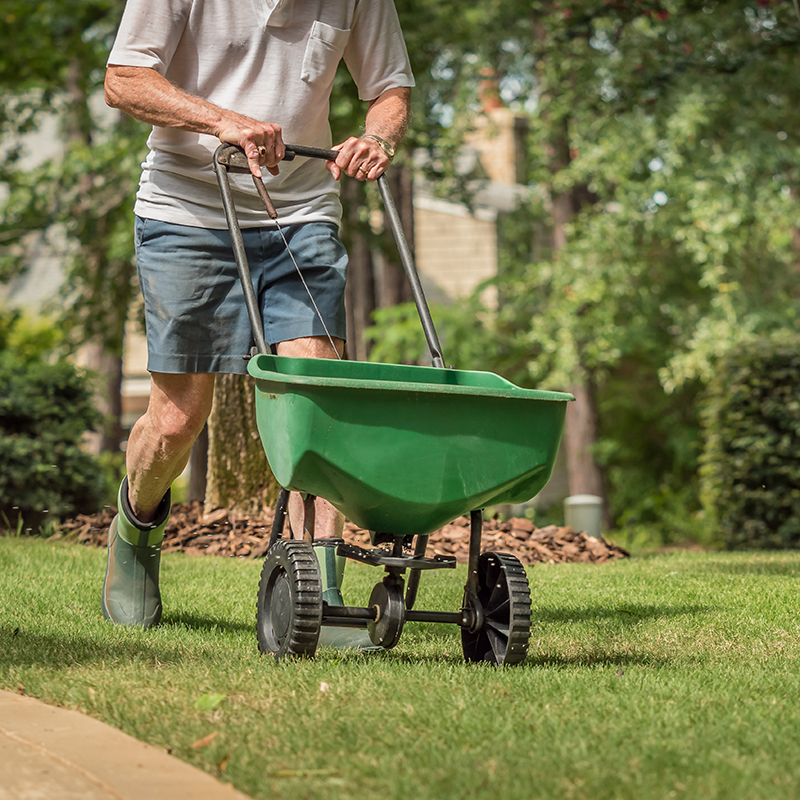 You've already removed yard debris. Now, gently rake through your lawn to loosen and remove any dead grass and weeds.
Want to encourage a thick carpet of lawn? Set your mower's deck height to the highest setting for your grass type, and cut. This allows the grass to grow while minimizing any weed growth.
Reseed patchy places in your grass. Melting snows can wreak havoc on lawns — damaging grass with mold, salt treatment debris, and pests (voles in particular) who tunnel beneath the snow to feed on the grasses.
Add a fertilizer. After they hibernate, bears go in search of food. After winter, your grass needs to be fed, too. Fertilizing will encourage lush grass growth while killing weeds. Just make sure you're using a fertilizer (and the right spreader) that matches your grass type.
Spot-treat any additional weeds using a handheld sprayer or bottle.
---
Repair Hardscapes & Wood
While you take great care to make sure your lawn looks good, your patio is clean, and your garden beds are neat, make sure the rest of your outdoor space gets a little TLC, too.
Clean walkways. Have those pieces of pea gravel between stepping stones migrated into the grass? Are weeds popping up in the gap between your driveway and garage door? Neaten up walkways by getting rid of weeds, edging sidewalks, and refilling gaps as needed.
Repair wood. Did last year's climbing roses leave your trellis worse for the wear? Are a few of your fence boards bowing? Or are nails sticking up on your patio? Walk around your property, and shore up those issues now, so your yard is in tip-top shape for the rest of the season.
---
Get Rid of Pests… Before They Bug You
Carpenter bees and wasp's nests under the eaves. Ant piles in the yard. Mosquitoes buzzing in your ear. The warm season makes everyone want to get outside — humans and bugs.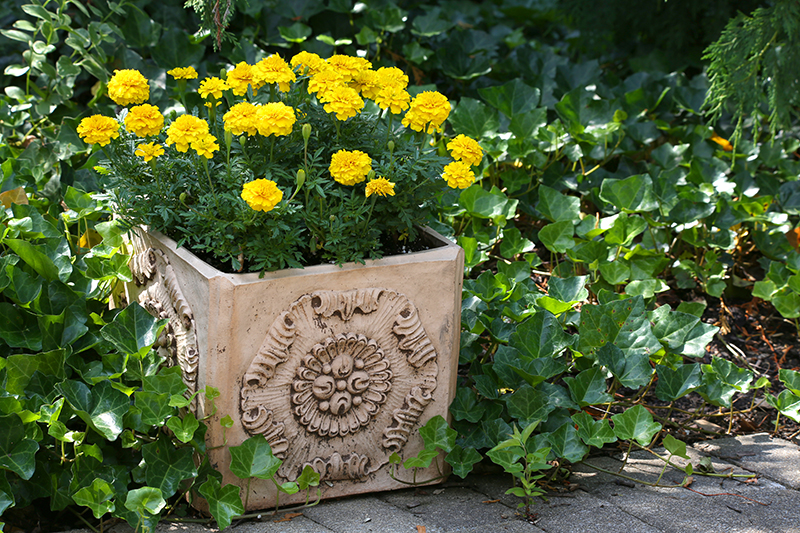 Make sure you don't have any standing water around for mosquitoes to breed.
If you're planning plenty of outdoor activities, if possible, plan them during the day before the mosquitoes come out.
Consider calling in the experts. Whether you get a conventional mosquito spray or a natural treatment is up to you. Many mosquito and pest control companies offer a variety of options.
Place an electric flying insect trap on your patio.
Edge your beds with bug-repelling border plants like citronella, lemongrass, lavender, mint, and even marigolds.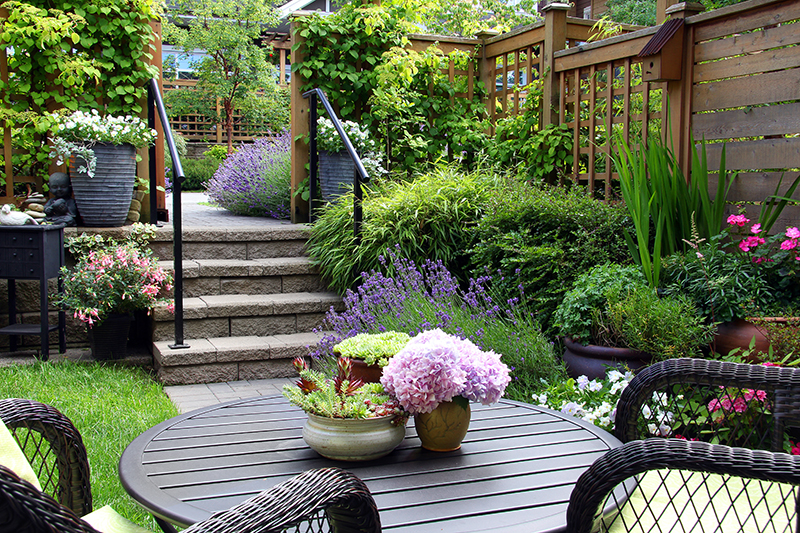 ---
Once you've completed your spring yard cleanup, sit back, relax, and enjoy the sunny days and warmer weather ahead.