Originally Published on April 27, 2016. Last Updated on December 8, 2021.
Marilyn Monroe drapes her voluptuous curves across a chaise lounge as she gazes seductively into the camera snapping her photo. Roman senators sip plum-colored wine from cage cups as they recline on similar chairs. French courtesans adjust their bodices, fanning themselves as they catch a short rest.

They're popular both as interior furniture or at the poolside. The chaise lounge — or, what the French more accurately termed "chaise longue," translated as "long chair" — has an exceedingly long history that spans much farther than the chair's length.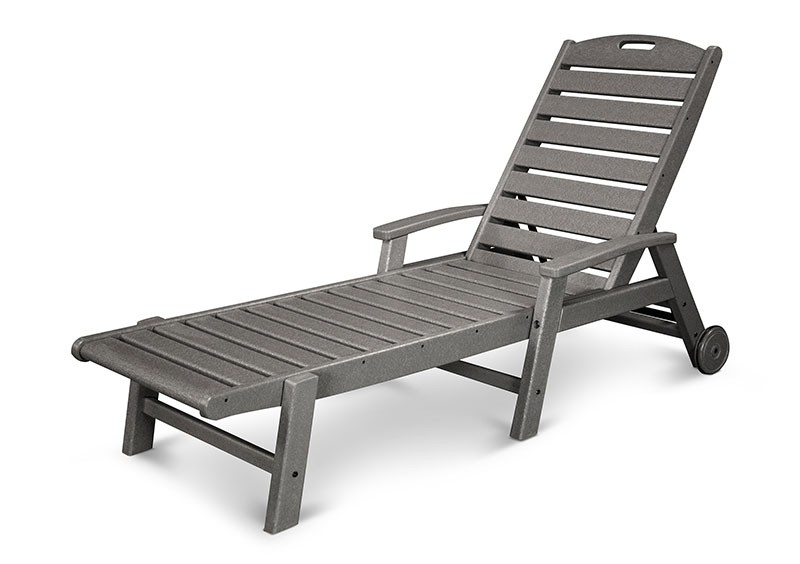 Over the centuries it's had many names and taken on many forms — chaise, daybed, divan, settee, recamier, kline, meridienne, fainting couch, deck chair, lounge chair. But no matter what you call it, all these terms hinge on a classic, long-seated chaise lounge style.
---
The Ancient History of Reclining
An important furniture fixture in ancient Egypt, the chaise lounge served as a daybed/chair in-between, which offered a place of repose — a respite, if you will, from the heat of the day in arid desert climes. The queen of temptation herself, Cleopatra, used a chaise, and the chairs symbolized luxury and wealth while offering the sitter comfort and style.
Those ancient lounge chairs were made of cord, woven palm fronds, and rawhide. Later versions of the Egyptian chaise lounge featured built-in stone or wood headrests with a slightly slanted long chair piece, and archeologists unearthed intact furniture from ancient tombs dating back to 3100 BC.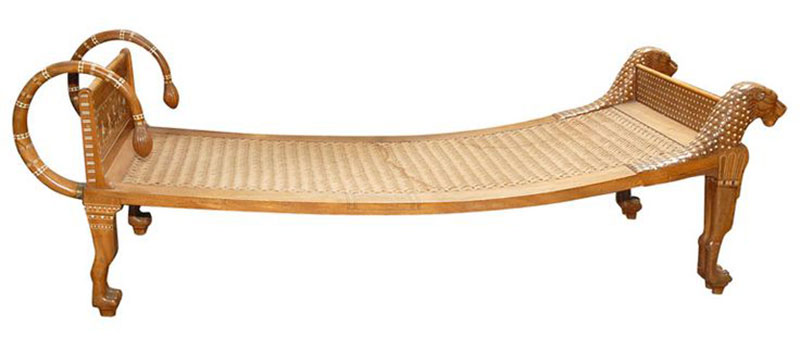 We've all seen stone carvings and images of toga-clad Greeks reclining atop chaise lounges while servants fan them with palm fronds and perhaps feed them grapes. The Greeks called them "klines," a name from which the word "recline" derives its origins. And the Greeks, the Etruscans, and the Romans often used an amalgamation of the chaise in the place of actual dining chairs, instead allowing guests to recline as they served themselves food and wine from the table.
In keeping with the zen of the culture, in the Far East, the Chinese embraced the chaise as an outdoor furniture fixture in gardens — a way to relax surrounded by nature and fresh air. (Though it should be noted that the nicer opium dens also offered guests chaise lounge chairs on which to get comfortable.)
---
Form, Function, and Fainting Ladies
In the Victorian Era, the chaise lounge chairs came into fashion as a respite for tightly corseted ladies who needed to take a breather. These "fainting couches" featured a back with one high, curved arm — a perfect backdrop for a dainty arm as the lady in question wilted from the heat.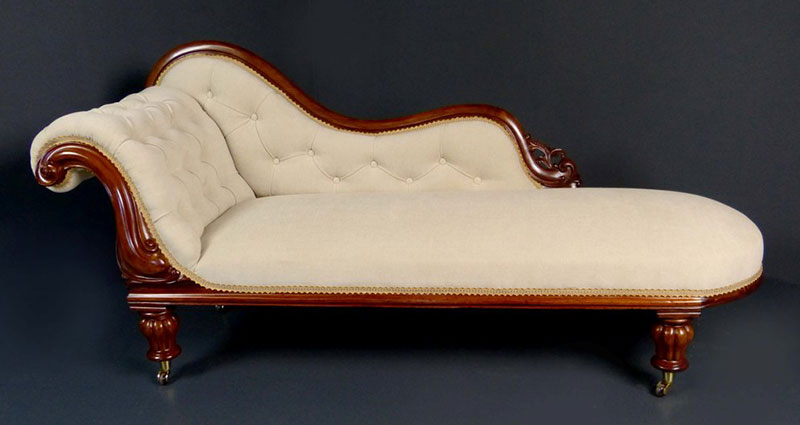 There's an episode of "Mad Men" in which Betty Draper hauls home a sumptuous brocade upholstered chaise longue because she felt "overwhelmed." While it may have been a bit out of date for the mid-to-late-1960s, many formal parlors still featured some form of the chaise.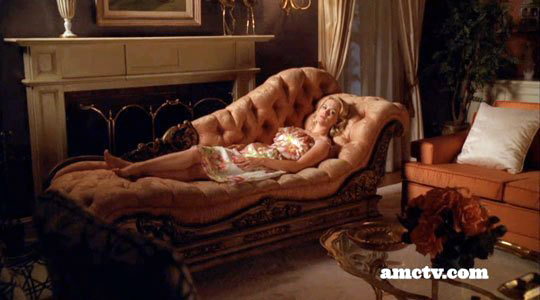 From the late 1920s and bleeding into the 1960s — a la Betty Draper's era — chaise lounges fit the bill as a "form meets function" piece. Famous architects and designers fiddled with the chair's design, keeping the chaise at the forefront of the prefabrication revolution.
In 1928, famed architect Le Corbusier collaborated with fellow Bauhaus cohorts to create a sleek, metal-framed chaise that offered the sitter unparalleled flexibility. A user could tilt the frame either to raise up the head and lower the feet or vice versa. Sanitariums for recuperating tuberculosis patients in the Swiss Alps featured chaise lounges that resembled a hospital bed/chaise cross.
Charles and Ray Eames, the famous designer duo known for their eponymous molded chairs, created distinct Fiberglass shell chaise lounges with tubular steel legs—a look that really embodies that distinct mid-century modern style.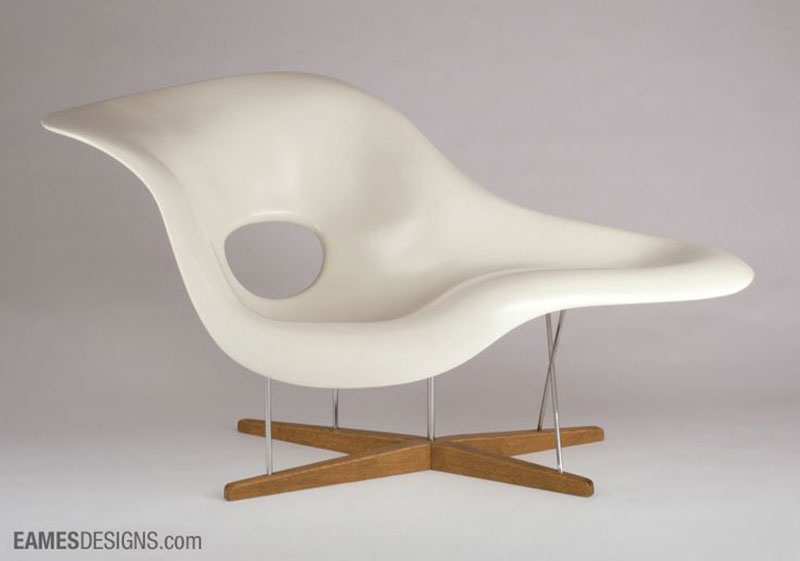 ---
Outdoor Living in a Lounge Chair
At the turn of the 20th century, as the Industrial Revolution had helped streamline some processes, an idea began growing that people should be allowed some form of leisure — downtime from the excessive toils of previous generations.
As such, outdoor living rose in popularity, and with it, outdoor furniture came along for the ride. In particular, the chaise lounge chair remained a popular outside fixture, whether placed aside a pool, on the deck of a cruise ship, or gracing a back patio.
The most popular style of the modern-day outdoor chaise lounge features two low arms, a high, contoured back, and a long slightly slanted seat for maximum comfort. As with other patio furniture, the chaise comes in plenty of materials from HDPE lumber to natural woods like teak, pine, and cedar. Trex® Outdoor Furniture™ offers the stackable Yacht Club Chaise with Arms, with a comfortable slatted design that works great alone or paired with a plush all-weather performance cushion.
No matter the origins, the uses throughout history, or the name, you don't need to be a Greek goddess or Marilyn Monroe to enjoy the comfort of a chaise lounge.
Image Sources: Portrait of Madame Récamier  |  Ancient Egyptian Chaise  |  Fainting Chaise  |
Blog Post Updated June 21, 2021