Originally Published on January 18, 2016. Last Updated on April 18, 2016.
Seaside or poolside, the Yacht Club Collection will turn your deck into a marina-inspired haven that's perfect for socializing with friends or relaxing on your own. Designed with clean, straight lines and topped off with a unique headboard, this collection is unmatched when it comes to class and style. And don't worry about it matching your décor. With 7 color choices, you're sure to find one that fits perfectly.
With a variety of seating and dining options, The Yacht Club Collection is ideal for all kinds of outdoor living and entertaining spaces. And the best part is, because all of our furniture is built for durability and low maintenance, it's ready for the party before you are.
Included in this collection:
Dining for 6 (with folding chairs)
Rocking Chair
Garden Chair
Bench (48″ & 60″)
Porch Swing
Stackable Chaise Lounges
Side Table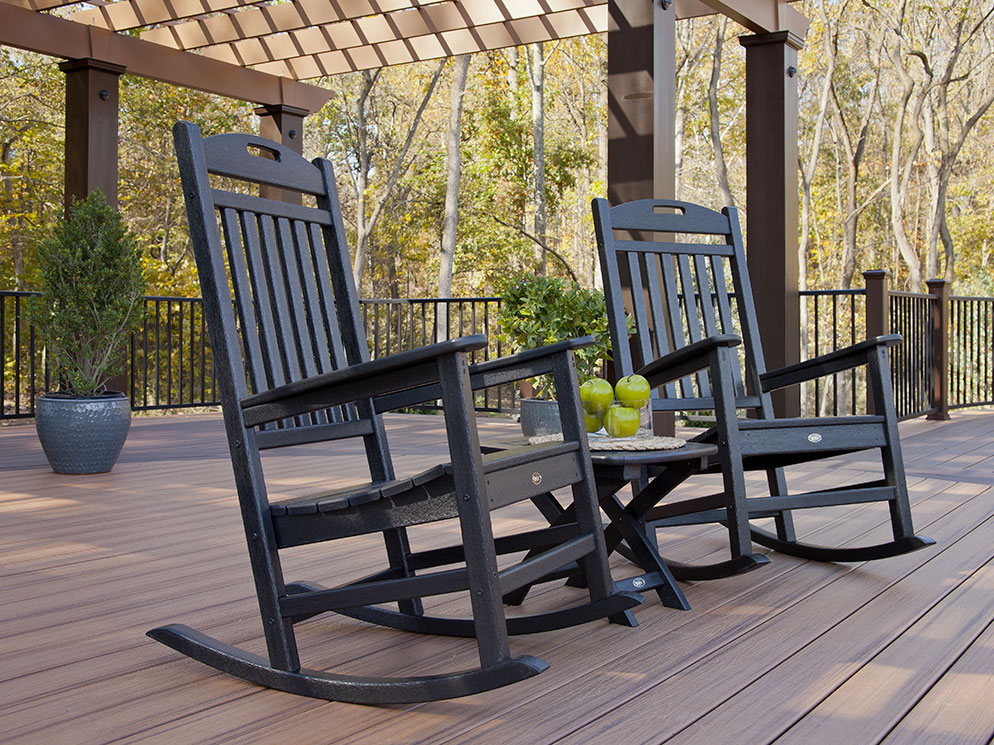 ---