From the fresh breeze of a late-summer morning to the energizing feel of sunshine on your skin, there is nothing better than spending time enjoying nature from the comfort of your deck. Once you've laid the groundwork and finished the construction of your deck, it's time to choose outdoor furniture for your private oasis.
Because outdoor deck furniture can make or break the ambiance of the space you've worked so hard to create, investing in high-quality pieces is vital. You may not think of home décor as an investment until you consider the amount of time you'll spend on your deck. From birthday barbecues to lazy afternoons, your deck will be the heartbeat of your home.
But how much should you spend on outdoor deck furniture? Prices for patio pieces are typically the same as indoor furniture, if not a bit more. The truth is several variables factor into the cost, such as material quality and furniture quantity.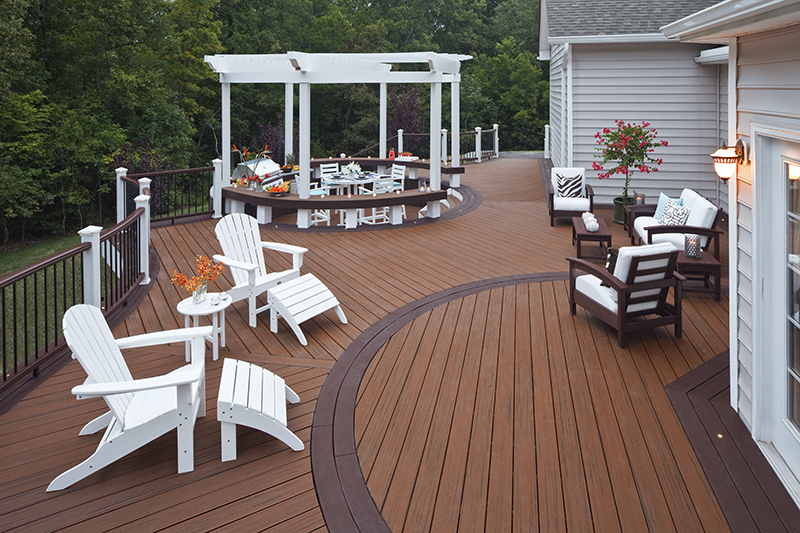 ---
Consider the Size of Your Deck
Do you have a sprawling deck looking out on the lake, or is your patio a more compact piece of paradise? The size of your space has a significant influence on the amount of outdoor furniture that you'll need. If you have a large deck and plan to entertain frequently, you'll need a variety of outdoor seating options, namely a dining set and conversation area. Section your sizeable deck into separate "rooms" using outdoor rugs to define each distinctive area. Add a rocking chair set or a row of chaise lounges to avoid patches of blank space.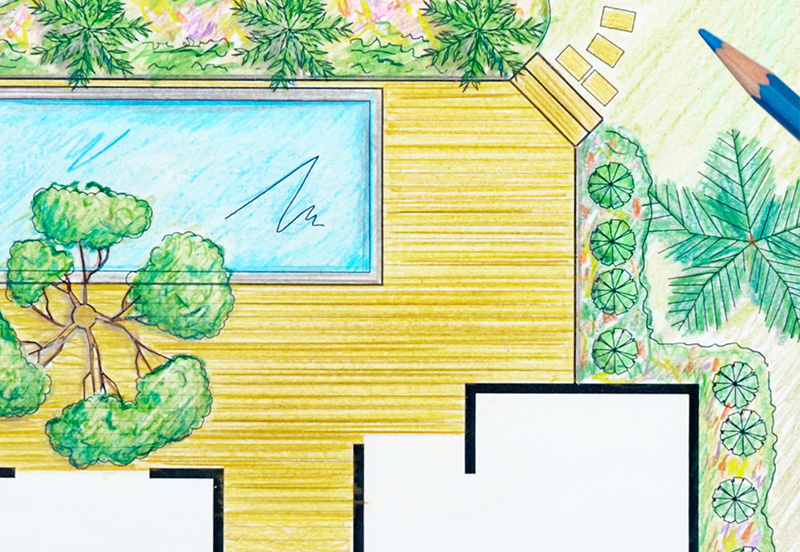 When decorating a smaller outdoor space, investing in versatile, multi-use patio furniture is key. Because smaller decks have limited square footage, make a deep seating set the focal point of your deck. Guests can sit comfortably on the plush sofa or the armchairs. With a conversation table and a few end tables, there are plenty of places to set out snacks and drinks to share.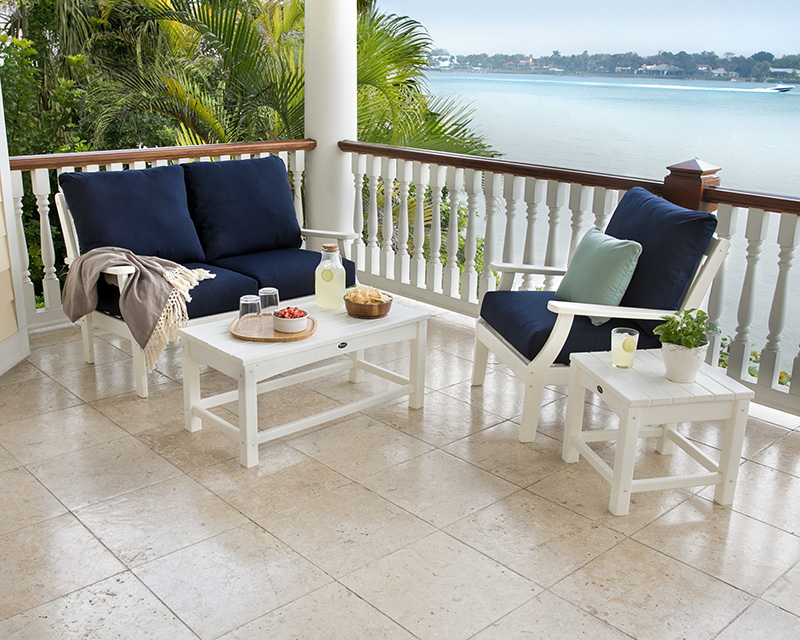 ---
The Cost of Outdoor Furniture Materials
Ranging from wicker to HDPE lumber, there is a wide variety of materials used to build outdoor furniture. Before you start picking out pieces and planters for your deck, you need to decide which outdoor furniture material best suits your space, style, and budget.
Wicker
Wicker is one of the most affordable outdoor furniture materials. Casual in style, the woven design of wicker decor offers a timeless look with a bohemian edge. While wicker makes a fashionable statement, this material is not durable and easily damaged by the slightest bit of moisture, including humidity. If a wicker accent chair is calling your name, it should be kept safe in indoor areas such as a sunroom.
Wood
The natural allure of wooden outdoor furniture offers a warm, inviting appearance. Depending on the specific type of wood, the price of this furniture material varies. Although wood is charming and affordable, it requires frequent maintenance. You will need to stain your deck furniture throughout the year to prevent splitting, cracking, rotting, and fading. Pressure-treated wood, another budget-friendly option, goes through a process making it more rot-resistant, but this chemical treatment also makes it more prone to warping.
Aluminum
A common choice among sidewalk bistros and modern dining spaces, aluminum is an affordable option that offers contemporary flair and is available in an array of styles. This durable weather-resistant material does not rust or corrode. Because aluminum furniture is lightweight and conductive, it is not ideal for climates that often experience high winds or extreme heat.
HDPE Recycled Lumber
HDPE lumber is an incredibly durable outdoor furniture material made from recycled plastics that features a wood-like grain. It withstands extreme weather conditions such as beating sun, heavy rains, and strong winds. If you're looking for low maintenance furniture, HDPE lumber is the way to go because it does not chip, stain, crack, fade, or rot. Although it tends to be more expensive, choosing an outdoor dining set made from HDPE lumber can last well over 20 years. It might be well worth the investment in the long term.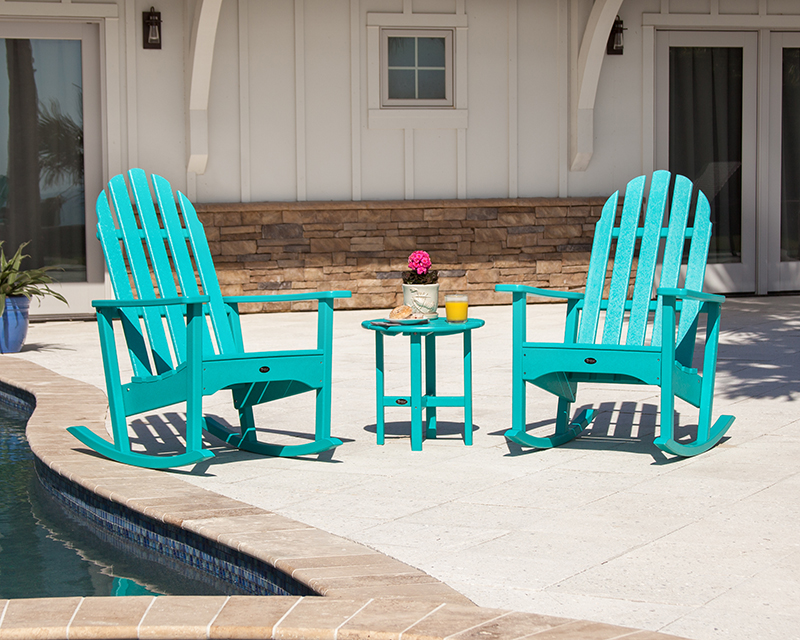 ---
Are you merely looking for a place holder, or do you want to invest in high-quality, long-lasting furniture? Because the price of outdoor furniture is based on quantity and the material, that will be the main factor you should consider when choosing your pieces. Make sure that your deck décor stands the test of time by investing in weather-resistant furniture pieces from Trex® Outdoor Furniture.