There's no better way to celebrate the love of two people and share in the elation of an engagement than to throw the happy couple an engagement party! Surprisingly, there's really no need to frantically search for bookable beachside bungalows or country clubs — the ideal venue for a successful celebration may just be steps away.
We've outlined our tips below for celebrating the impending nuptials without spending a fortune below — everything you'll need to begin planning a chic and laid back engagement party in the comfort of your backyard.
---
Bar Height Furniture
Before you dive into the nitty-gritty of planning a backyard engagement party take stock of your outdoor space. What type of furniture is on your deck? In your yard? A single-family dining set won't work for an engagement party.
To facilitate conversation and keep guests mingling, its best to go with a few sets of bar height furniture. Elevate the conversation, literally, with bar tables that typically stand 40 to 42 inches off the ground. This height gives your friends and family space to cradle a cocktail or enjoy an hors d'oeuvre while sharing stories about the bride- and groom-to-be.
Spread out a few bar tables for standing around in large spaces and an equal number of bar sets with accompanying chairs so there's enough seating for revelers to take a break. Buying chairs for tables you already own, or vice versa? Make sure you get the height right.
Once you've arranged your bar height furniture, add more seating for large gatherings so your guests have a spot to enjoy a drink or grab a quick bite to eat. Scatter a few deep seating sets and a handful of benches around the perimeter of your deck so attendees can enjoy the party from an elevated vantage point.
---
Engagement Party Theme
Once you have the necessities in place, it's time to start planning the actual party. Choose a theme for your party before you start making arrangements with florists or choosing invitation styles.
No need to be niche — when planning a backyard engagement party keep the mantra "romantic yet simple" in mind. Everything from the food to the decorations should match the personality of the newly engaged couple. It's important to keep the personalities of the lovebirds front and center!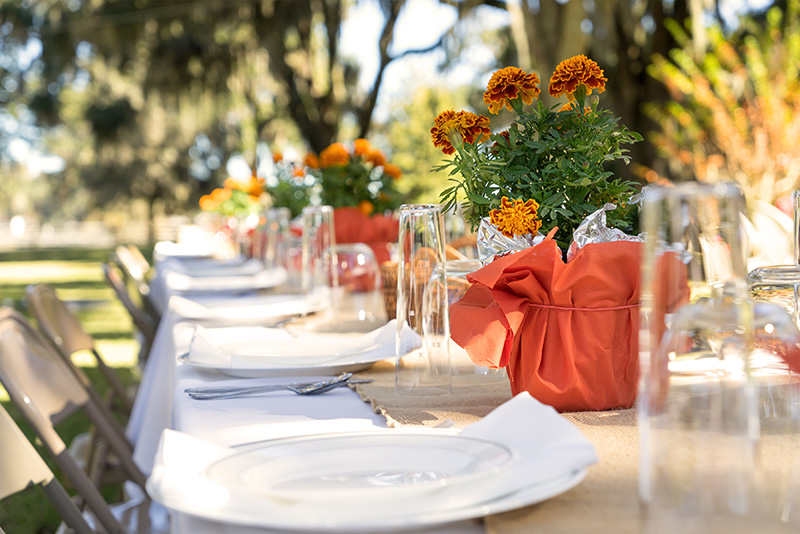 Your décor will largely be dictated by your landscaping and greenery, so rely on straightforward themes that designate a specific menu and a time of day. Great options for outdoor engagement party themes are:
● Backyard barbecue
● Afternoon teatime
● Cocktail party
● Wine and cheese tasting
When in doubt, just ask the couple themselves. What type of backyard party would they enjoy throwing? There's no point in choosing a theme that isn't representative of the couple in the spotlight.
---
Engagement Party Invitations
Not every couple has an engagement party, and invitations are a great way to set the tone so all your guests know what to expect when they arrive.
Clarify anything you want your guests to know on the invitations. Should they plan on eating at the party? If you want to save money and serve dessert only, then let them know that up front. Something like "celebrate the engagement of Ronnie and Mark with dessert and champagne" clues in guests that they should grab dinner beforehand.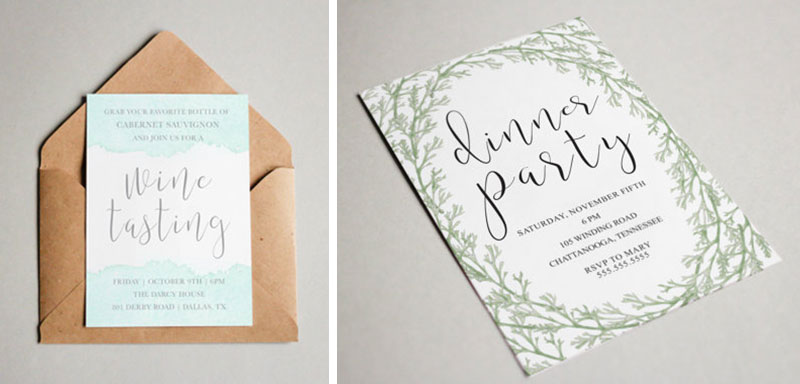 Invitations communicate the formality of your event. Fancy stationery with a dress code listed immediately invokes a high-end soiree, while a festive invite to your backyard barbecue helps guests know that shorts are perfectly fine.
Plan on sending out your invitations at least one month before the party. If you have family or friends traveling from out of town, send the invites six weeks in advance so they can make the trip. If you don't want to visit a stationery store, you can find great customizable invitations on Shutterfly, Minted, or Etsy.
---
Engagement Party Decorations
Don't go all out with engagement party decorations unless you're planning something truly elaborate for your bridal shower and wedding. In terms of formality, the engagement party should be the most casual of your wedding events. Spruce up your backyard with these fundamental decorations:
● One of the essential elements of your decor is your own yard and garden landscaping. Tend to your shrubs and flowers with extra care in the week leading up to your engagement party to add splashes of vitality and color to your space.
● Create an intimate atmosphere by adding elegant outdoor lighting in the form of candle lanterns or string lights. Hang lighting overhead or place lanterns around the perimeter of your bar tables so guests don't trip on any lighting fixtures.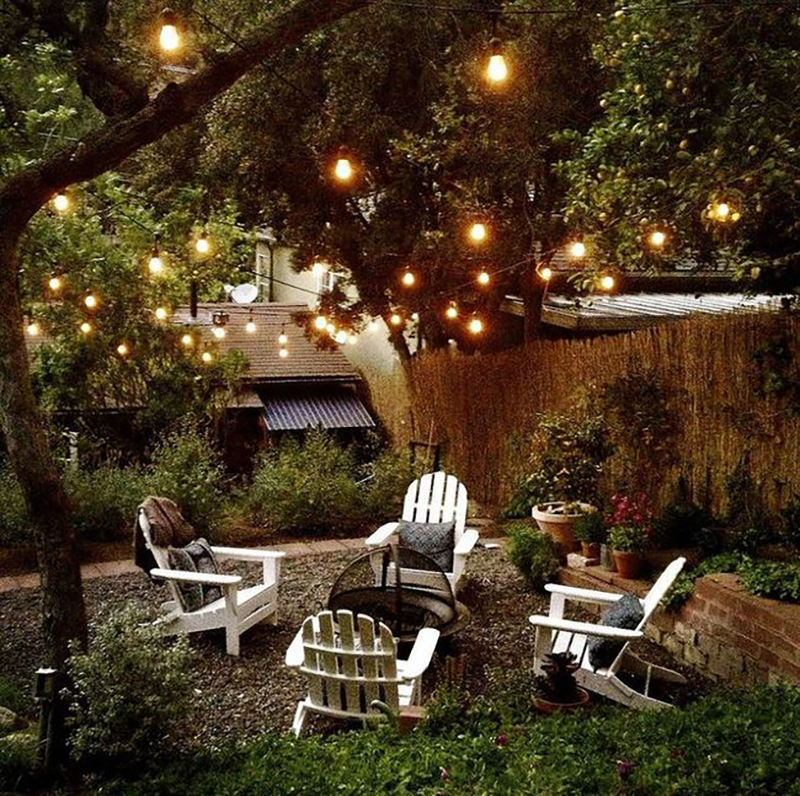 ● Go bold with colors and fabrics, especially for spring and summer celebrations. Vivid table runners, bright napkins, and patterned tablecloths can make a great first impression. Try a fresh flower arrangement as a centerpiece or make DIY accents for a rustic touch.
---
Engagement Party Games
Simple lawn games liven up the festivities and offer a friendly injection of competition to any engagement party. Some affordable options that won't cause too many guests to break a sweat include:
● Corn hole
● Bean bag toss
● Croquet
● Badminton
● Ring toss
However, you don't have to stick to this list. The options are limited only by your imagination. Plan fun stations where guests can craft their own keepsake, like creating their own flower crown or making origami cranes. You can put together a simple ring toss game with personalized prizes or humorous challenges attached to bottles.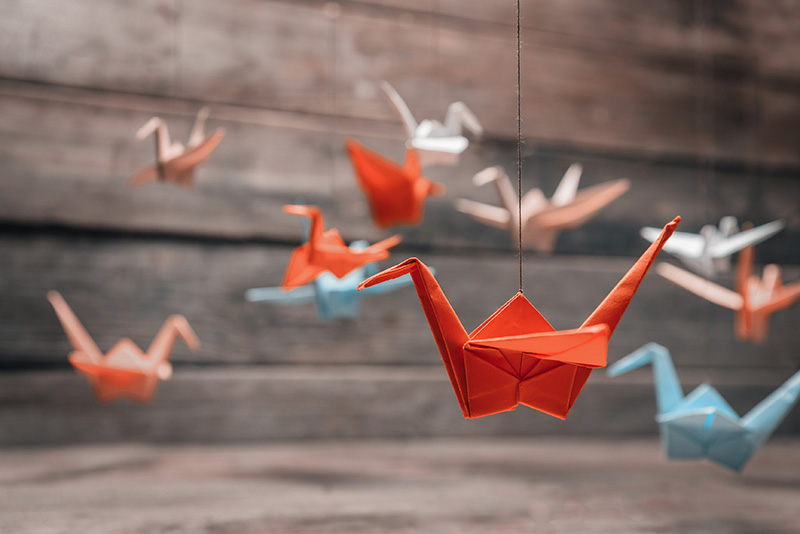 When planning activities and games don't stress — plan a few options so each guest can get to know other people at their own pace. Some attendees will try every game you have, while others won't move more than 10 feet from the food and drinks.
---
Engagement Party Menu
Serving a multi-course meal is a huge undertaking, especially if your guest list is more than 20 people. Consider offering a variety of finger-foods and setting up stations where guests can serve themselves. For example, set up a do-it-yourself omelet station for a brunch party or a slider station at a laid-back barbecue.
It's also a good idea to pair your food offerings with the style of drinks you'll be serving. Margaritas and chips and dip make a great combo, as do pastries and champagne. Of course, if you don't want to juggle cooking and hosting on the big day, you can hire a caterer. Invest in a tent if there's a possibility of inclement weather so your food isn't ruined.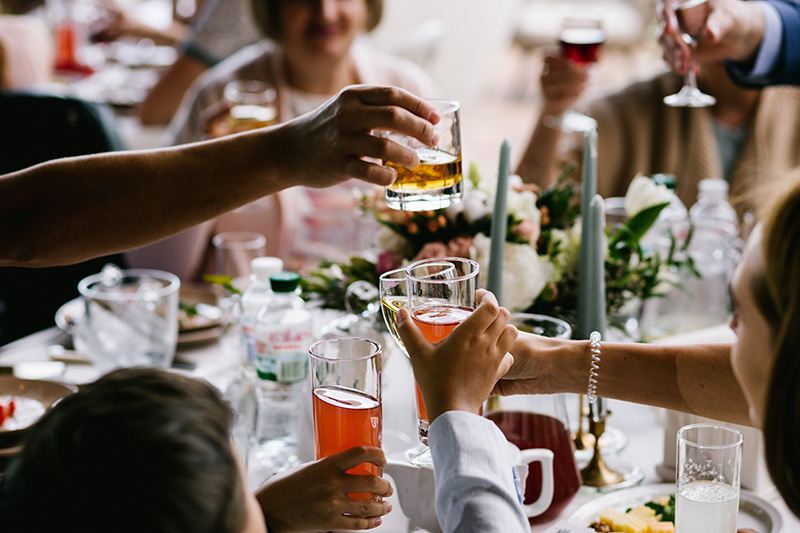 Based on your budget, offer a few different customized cocktails that are seasonally appropriate. Your bar can be an opportunity to showcase cocktails and creations that the bride and groom adore — maybe she's crazy about mimosas, or he won't have a mixed drink without whiskey. The unexpected drink offerings are usually the hit of the party.
---
Conclusion
These engagement party ideas can help you plan a stress-free special occasion for your favorite couple. Incorporate some bar height furniture and get creative with the details. Your engagement party should be as unique as the people you're celebrating.