Originally Published on January 24, 2020. Last Updated on July 28, 2020.
Many homeowners dream of spending sleepy summer evenings relaxing in their own outdoor oasis, complete with a cozy seating area and a flourishing landscape filled with vibrant vines and blooming flowers. However, when faced with a limited amount of deck space or a small yard, they become discouraged and are often left to choose between having a garden or an outdoor lounge.
The truth is, there is a vast variety of gardens to suit every size deck and any decorating style. Whether you're looking to cultivate flavorful sprouts or grow the cutest succulents, there is a green space fit for you and your patio.
---
Types of Deck-Friendly Gardens
Planter Produce Gardens
You don't need a full-size field to cultivate your favorite crops. As long as you have a planter, fresh soil, and sunshine, you can grow your own produce on the deck while adding a decorative charm to the area. Depending on the veggies you want to harvest, your planters will need to be at least 10 inches deep for vegetables like broccoli and 12 inches deep for tomatoes and carrots. For a functionally fashionable look, opt for planters with similar styles in a variety of heights.
Deck Railing Gardens
Skip the traditional planters and save the space for a new outdoor dining set. Instead, insert pops of pansies, petunias, and geraniums by installing window planters along the railing of your deck. With a charming deck rail garden, your outdoor space will be enhanced by flourishing florals, fresh herbs, and flowing ivy, while leaving plenty of room for a Yacht Club Shellback 5-Piece Adirondack set.
Vertical Gardens
Sometimes, small spaces call for creative solutions. If you've used all the square footage on the surface of your deck, flip your garden vertically. The possibilities for vertical gardens are limitless. For the bohemian botanist, affix soil-filled mason jars to an antique shutter to grow rosemary, thyme, or lavender. The industrial minimalist may prefer a ceramic floating planter for luscious ivy and flourishing ferns.
However, if you want to stick to an elegant, low maintenance garden for your deck, a vine-covered lattice privacy wall is the way to go.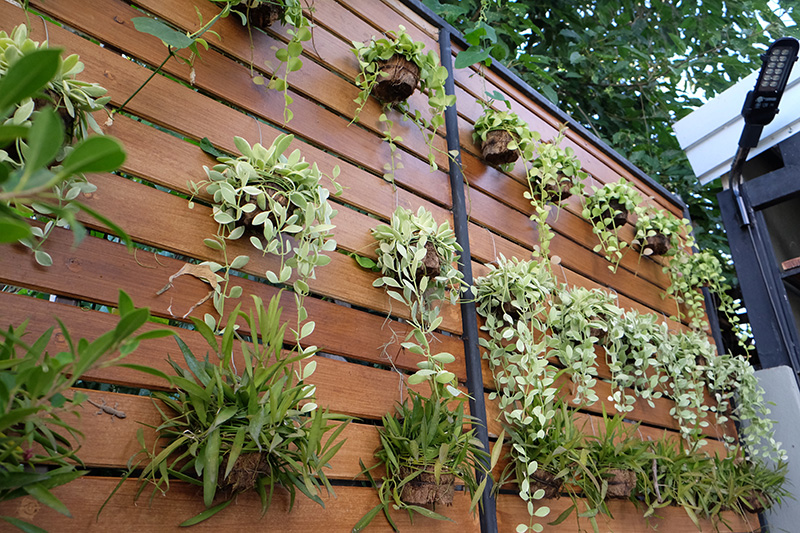 Tabletop Gardens
Add a little greenery to your patio while enhancing your tablescape with a miniature garden as the centerpiece. Flaunt your culinary skills while redefining farm-to-table cuisine made with the fresh herbs growing atop your outdoor dining table. For an evergreen accessory, place a variety of succulents, aloe, and cacti in a wide-lip bowl filled with soil and pebbles. Whether you go with a rustic trough or a traditional terracotta pot, ensure that the planter is low enough to allow conversations to exchange across the table.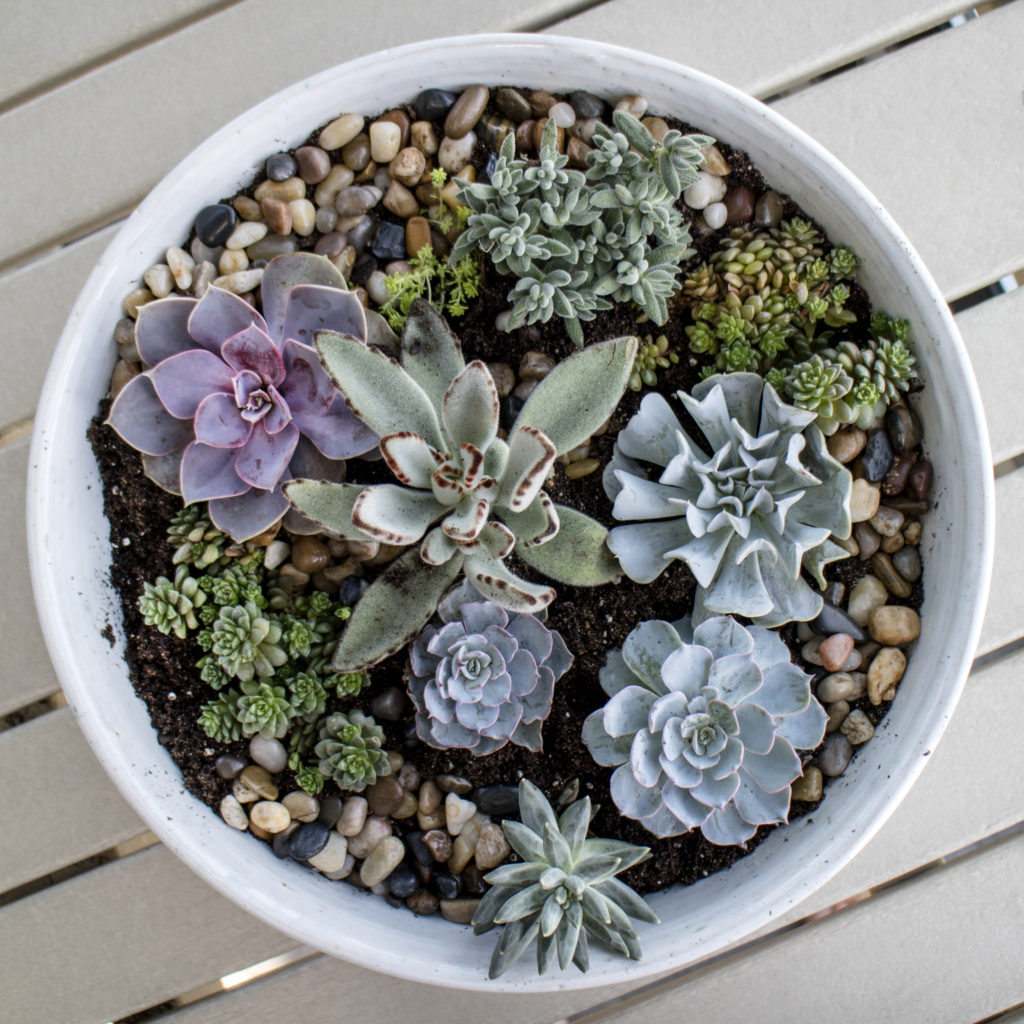 ---
Adding Personality to Your Deck's Green Space
Reflect Your Lifestyle — Are you a seasoned gardener? Or do you simply have an affinity for Southwestern-inspired spaces? Whether you have a green thumb or need a refresher course in gardening, highlight your unique personality when decorating your deck. Show your Arizona roots by pairing a prickly pear cactus with a 4-board planter in your favorite color, or flaunt your culinary prowess with an herb garden atop your Monterey Bay 5-Piece Bar Set.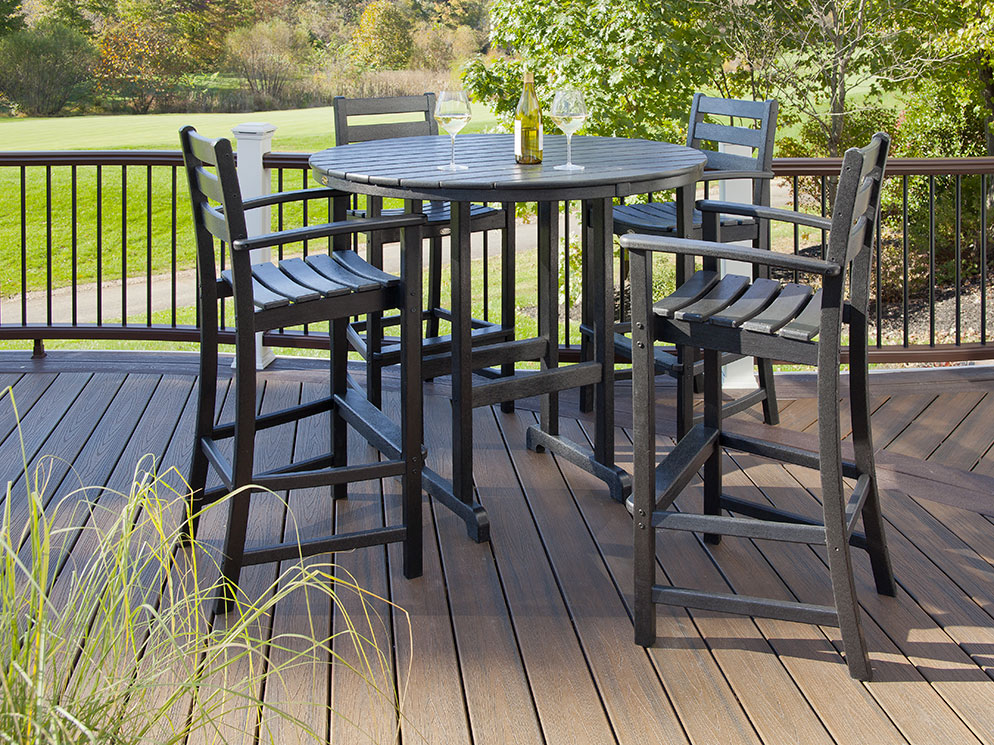 Make it Cozy — Hygge isn't just for inside the home. Dress your deck with outdoor pillows and seat cushions for a comfortable retreat. Because our cushions are crafted with high-performance fabric, you'll never have to worry about fading colors or water damage, keeping your space pristine no matter the weather.
Brighten Your Space — The cookout doesn't have to end when the sun goes down. Keep the party going into the night by adding some supplemental lighting such as lanterns, candles, and string lights. Enchanting evenings under the stars will be unforgettable with tea candles and twinkling bistro lights aglow.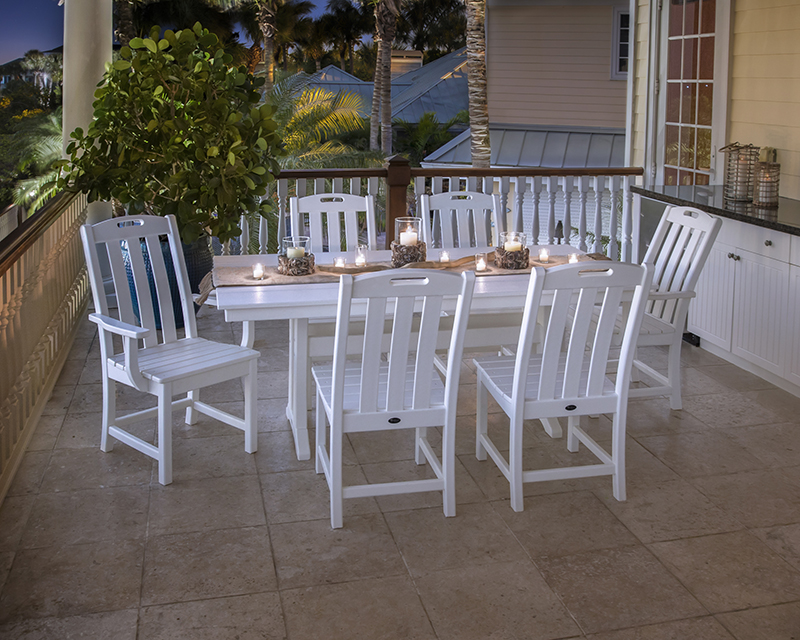 ---
Complete the Look with Outdoor Furniture
You've put a lot of time and effort into dreaming of your blissful backyard retreat. Because furniture can make or break the overall appeal of your deck, it's essential to choose a setup that suits your space. Consider how you'll use your deck to find the pieces that set the scene.
Gathering for Dinners — Dining alfresco brings everyone together to enjoy good food and better company. An outdoor dining set is an ideal place to gather with your friends and family. If you're known for preparing elaborate spreads, opt for a farmhouse-style table to proudly display your dishes.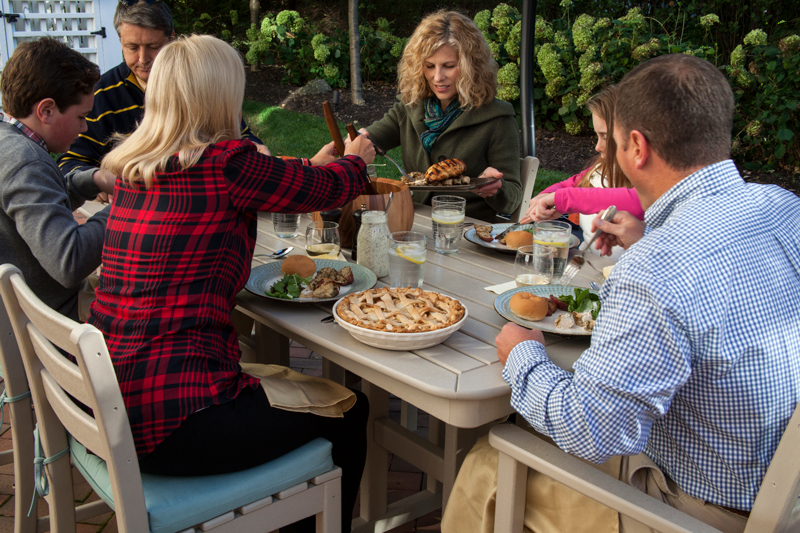 Hosting Cocktail Parties — Be the host with the home the neighborhood raves about when you outfit your deck to impress. Vine-covered lattice trellises positioned behind a Monterey Bay 3-Piece Bar Set will bring a chic ambiance to your deck.
Watching the Kids — Spend sunny afternoons on your deck while the kiddos kick the soccer ball around the backyard. Rather than leaving your watch post empty, add a set of comfortable chaise lounges to create a playground fit for adults.
Search for heavy-duty outdoor furniture and cushions that can resist harsh environmental conditions such as torrential rain and regular contact with the sun. Because you'll be doing plenty of gardening on your deck, you'll need to make sure that your pieces can handle constant exposure to the elements that come with the territory.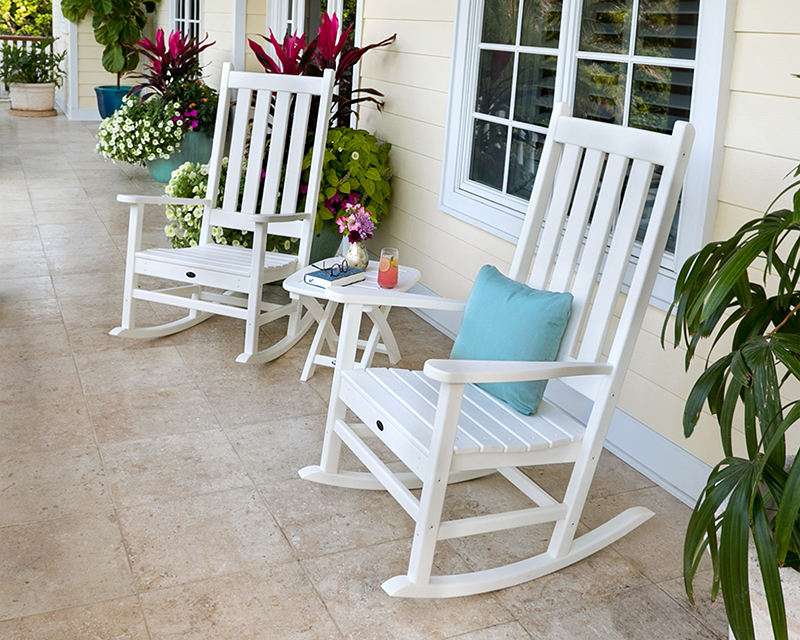 From deep seating sets to planters, each of our outdoor furniture pieces is made with durable POLYWOOD® lumber and high-performance fabric that can handle the impact of inclement weather, harsh sun exposure, and bacteria-causing moisture. At Trex® Outdoor Furniture™, we believe that time is best spent doing what you love. That's why all of our products are made with a high-quality design, requiring little or no maintenance. Instead of repairing furniture, you'll have more time for tending to your garden because our pieces will never chip, stain, crack, or rot.
---
Conclusion
A well-appointed deck should be the hallmark of any home. With a deck-friendly garden, you can breathe new life into your outdoor space and brighten up the shady spots while bringing a polished touch to match your personality.
Maybe you're just getting started on your journey to building a paradise in your backyard. Before launching your deck renovation in full force, take some time to learn about the best types of plants to grow on a deck.