Originally Published on September 27, 2017. Last Updated on October 21, 2020.
We're always looking for ways to warm up on a chilly fall day, and we believe in year-round outdoor living. What better way to sit outside than with a beverage to warm your insides?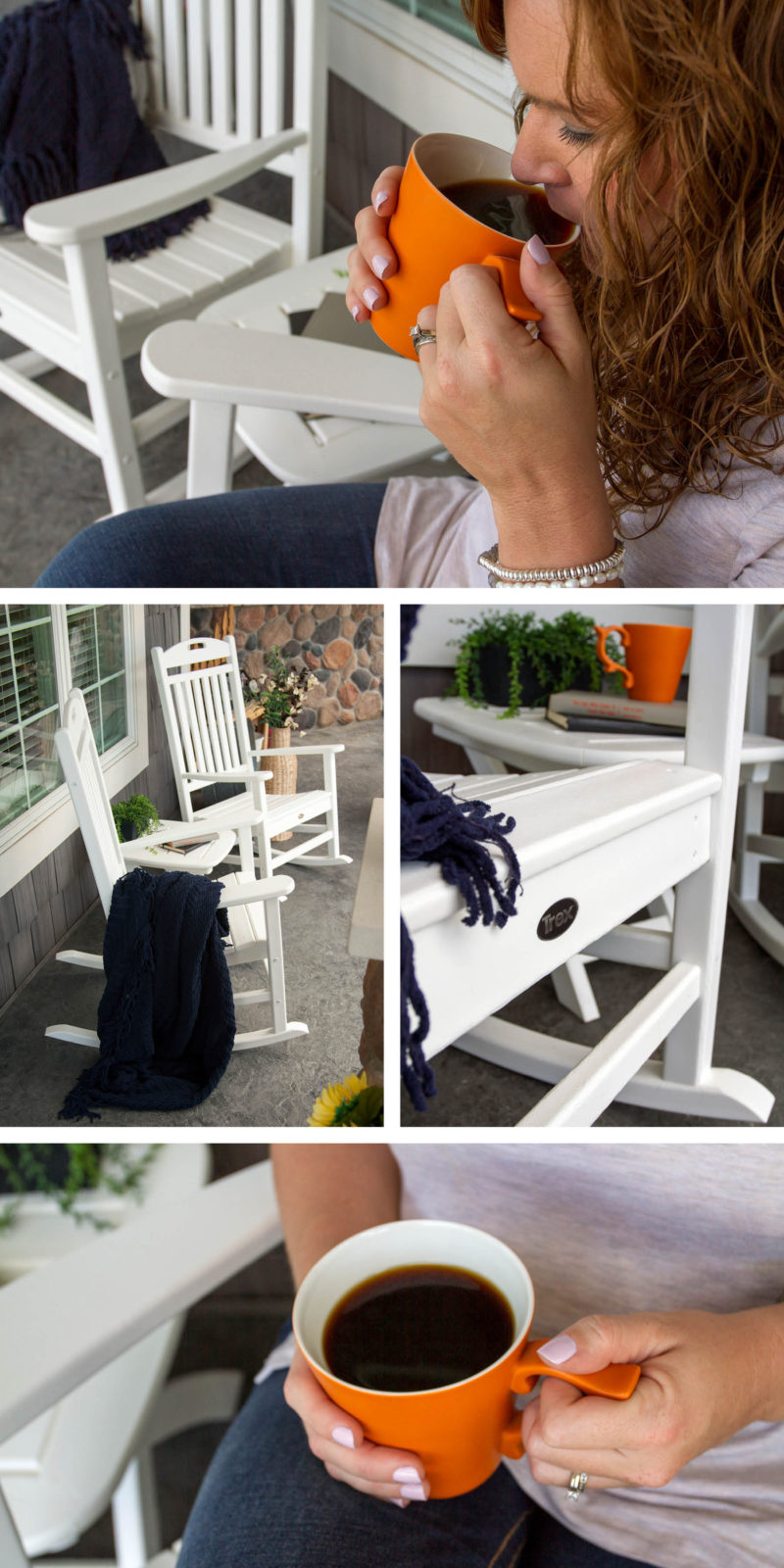 Here's a roundup of some of our favorite drink recipes for this fall, both alcoholic and non-alcoholic.
---
Hot Chocolate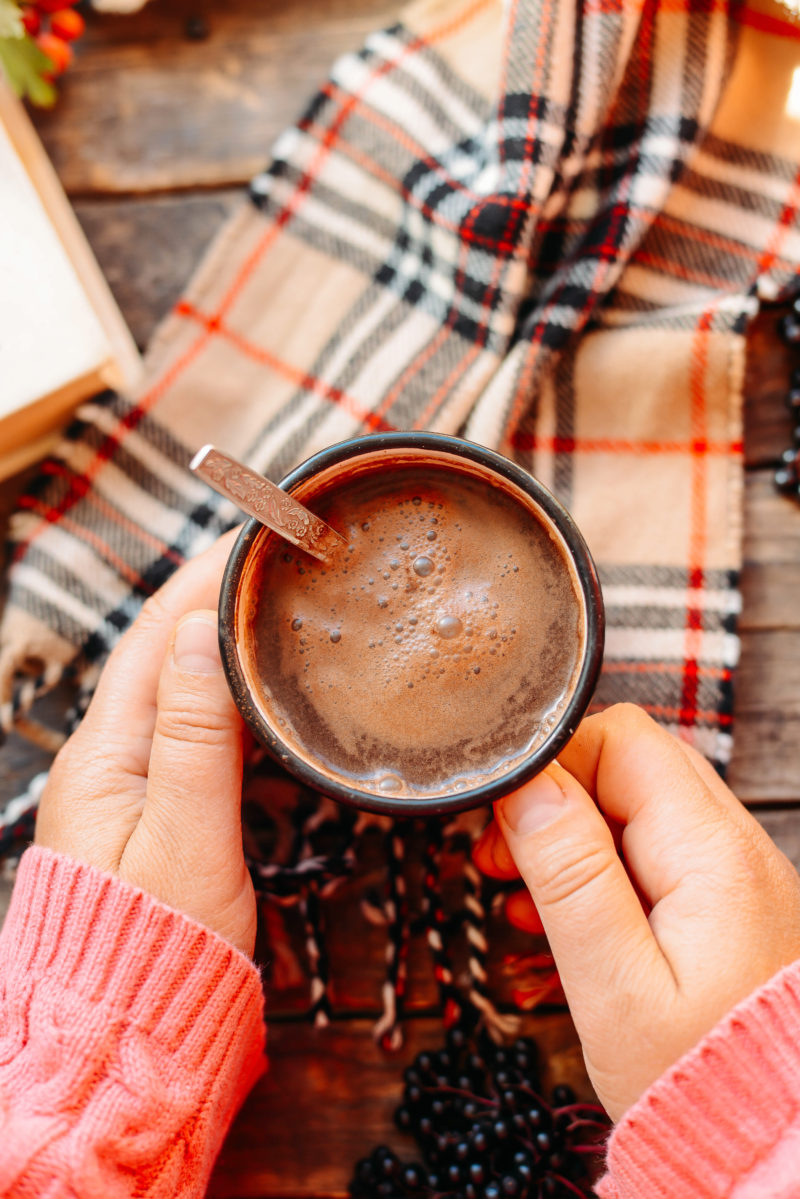 This recipe from TV personality and chef Alton Brown employs a pinch of cayenne pepper and Dutch process chocolate for a velvety smooth drink with a hint of spice.
For a variety of other hot chocolate recipes, visit our Homemade Hot Cocoa post.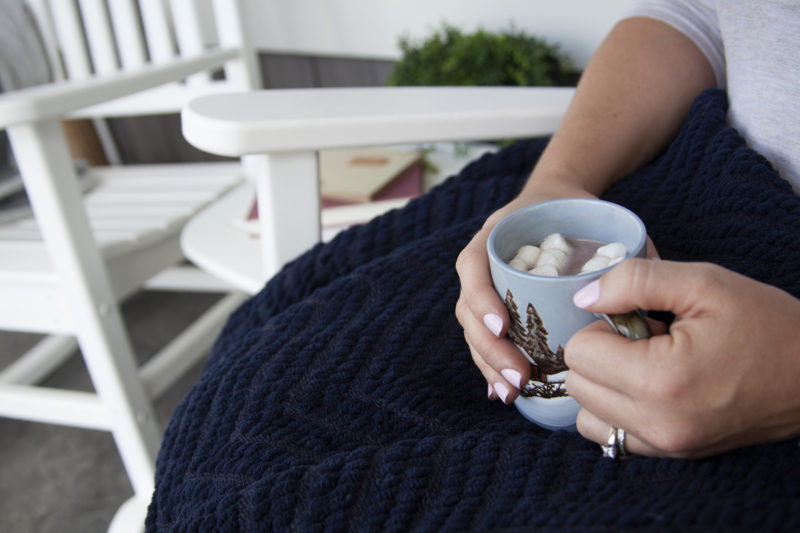 ---
Apple Cider Mimosas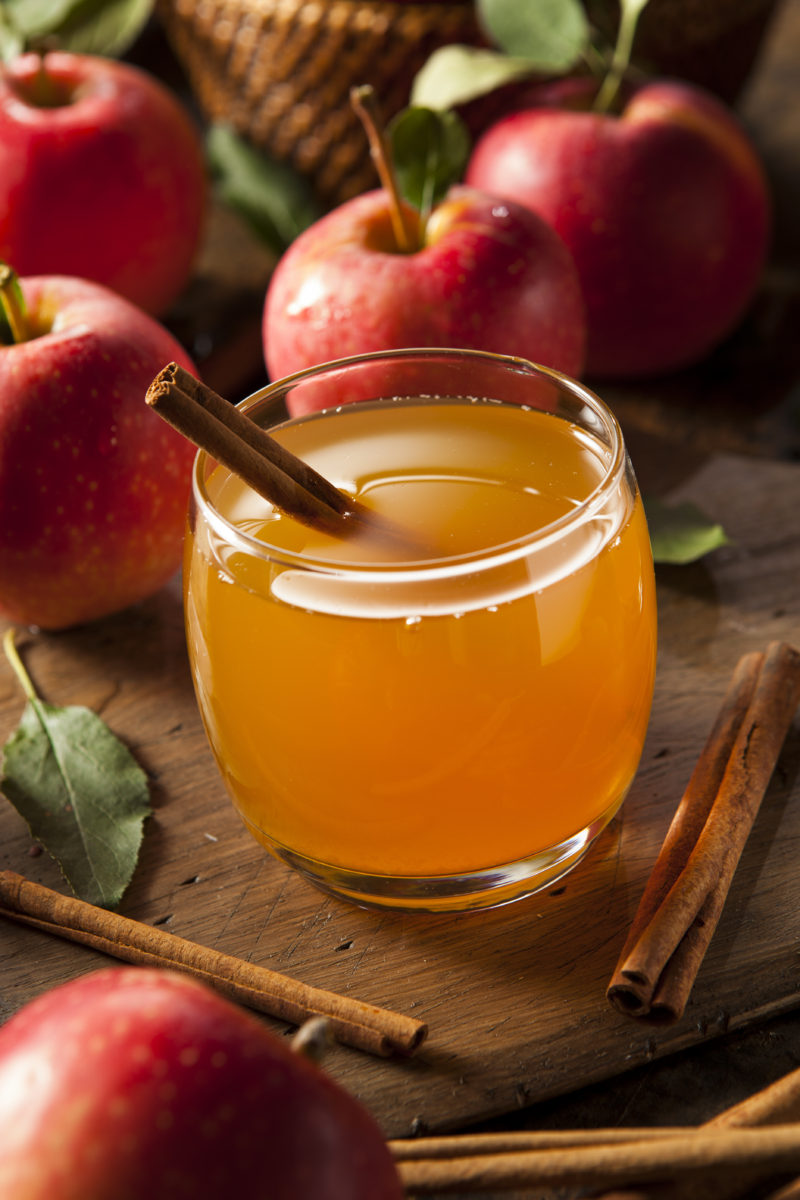 Fall and all things apple cider go hand in hand. We love this Delish mimosa recipe with its inclusion of apple cider rather than orange juice. Serve at brunch or with a meal. For a nonalcoholic rendition, substitute the bottle of champagne for sparkling apple juice or apple cider.
Ingredients:
1 bottle champagne

1 cup apple cider

2 tbsp sugar

1 tbsp ground cinnamon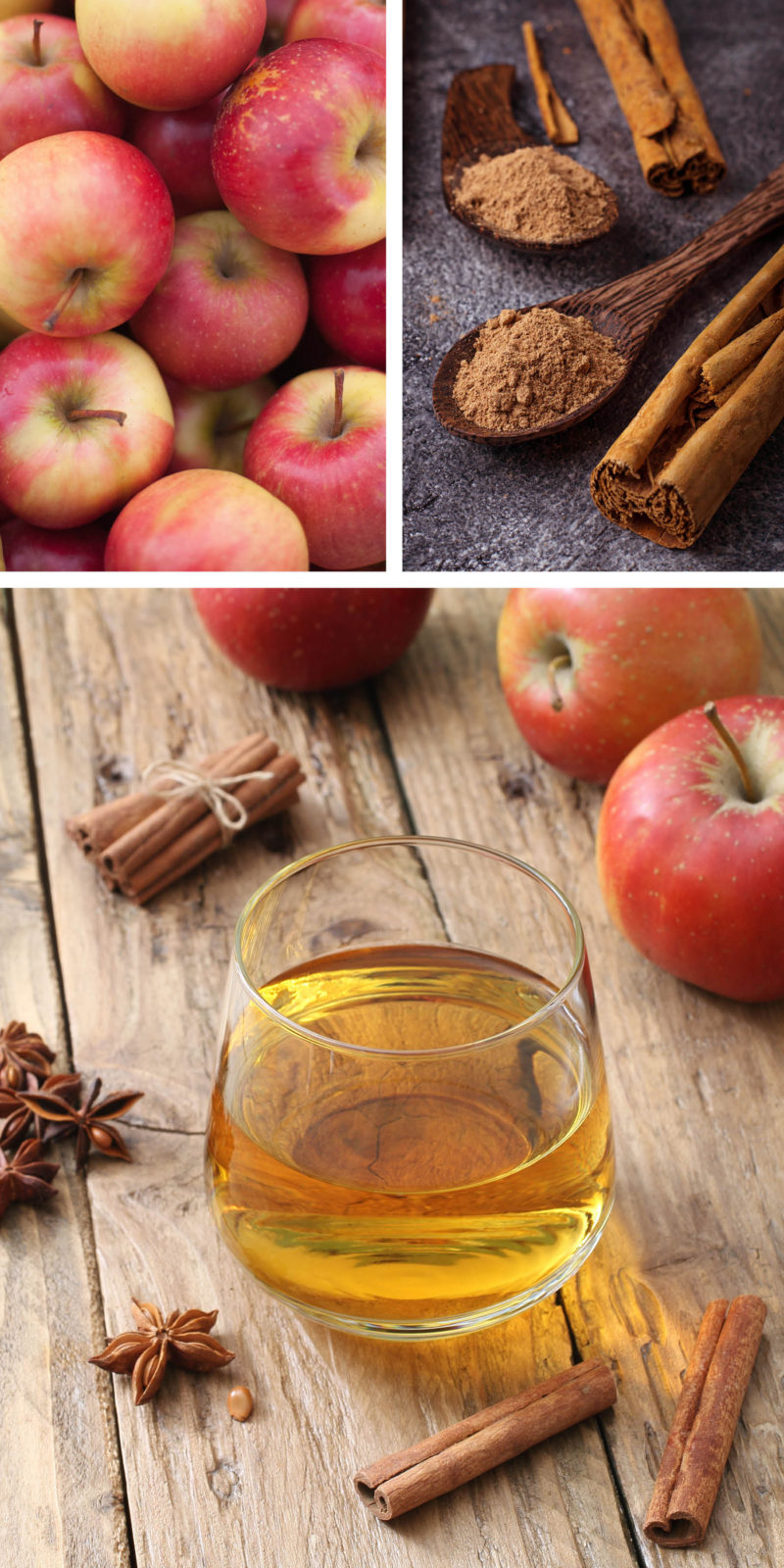 Directions:
On a small plate, combine sugar and cinnamon. Dip champagne flutes in water to wet the rims, then dip in cinnamon sugar mixture. Fill champagne flutes one-quarter full with apple cider, then top off with champagne.
---
Spiced Pumpkin Cocktail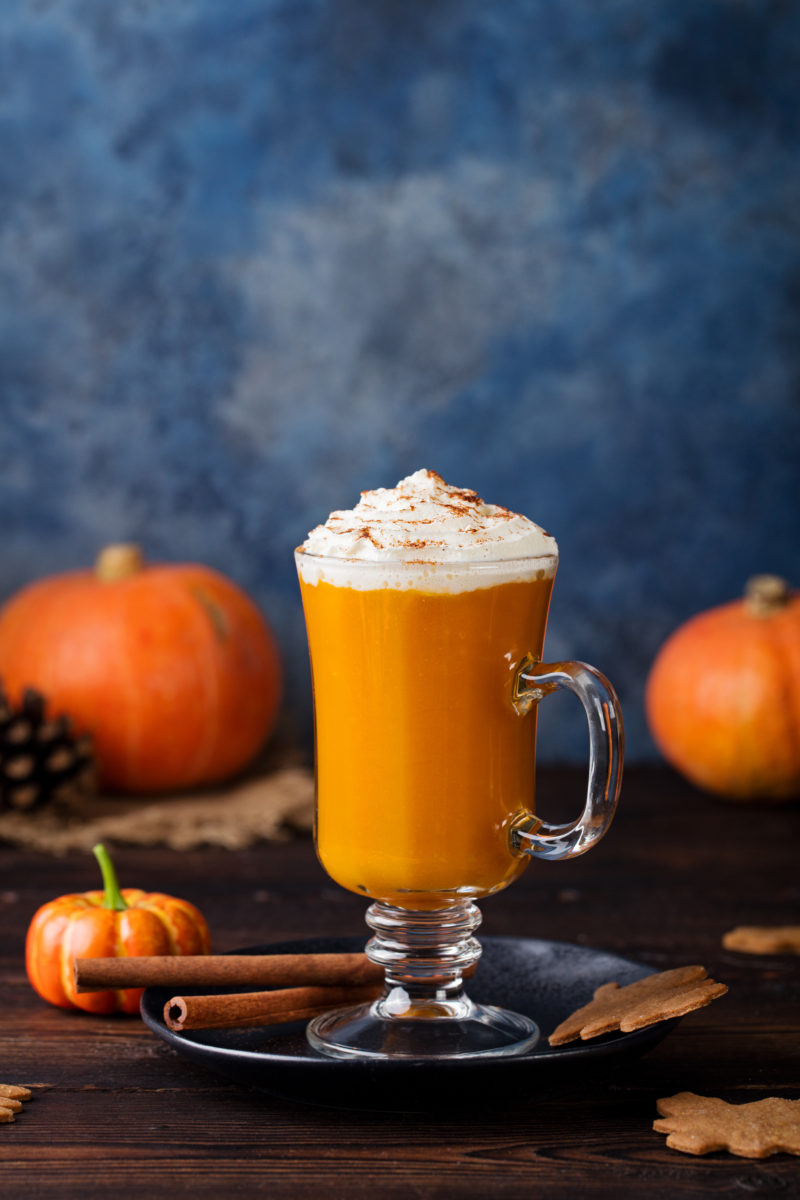 The Blond Cook employs nutmeg, whipped cream, and pumpkin pie vodka in this sinfully delicious libation.
Ingredients:
2 parts Pinnacle Pumpkin Pie Vodka

1 part Irish cream liqueur

½ part half & half

Whipped cream topping

Nutmeg & granulated sugar mixture for rimming glass & topping in a 1-to-1 ratio
Directions:
Rim glass with nutmeg & sugar mixture.
In a shaker with ice, vigorously shake vodka, Irish cream & half & half. Strain into glass.
Top with whipped cream topping.
Sprinkle with nutmeg & sugar mixture.
---
Wassail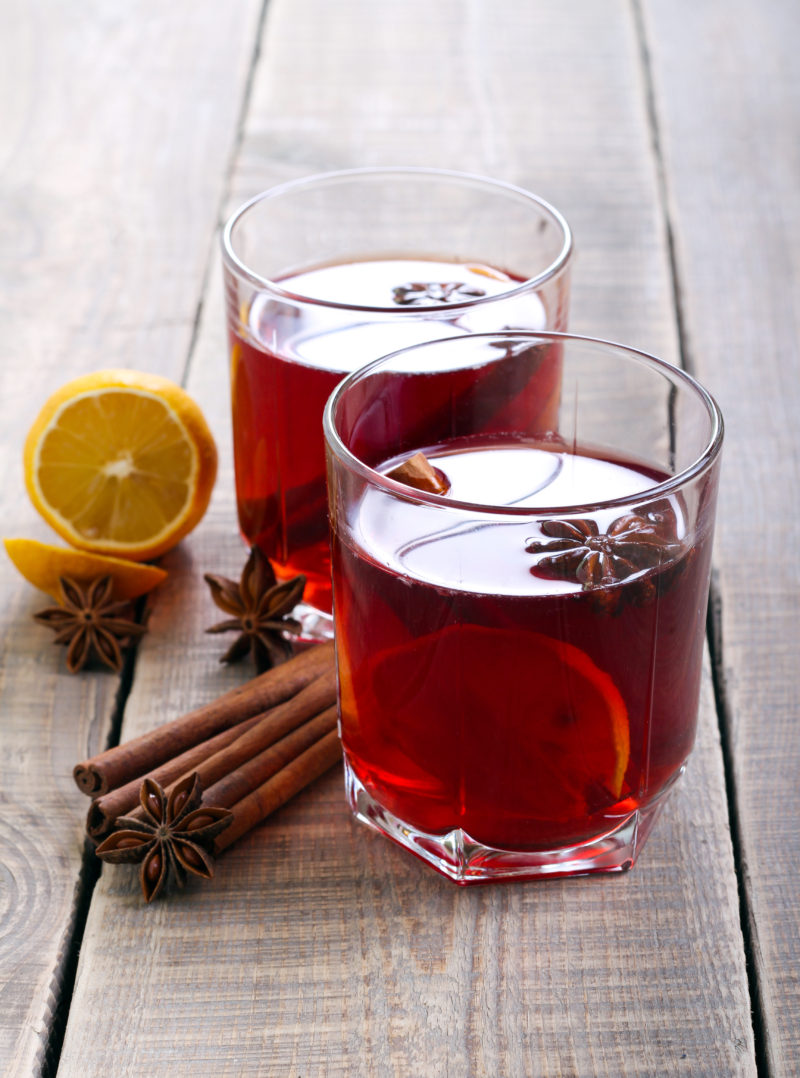 A Midwestern favorite, wassail is a traditional winter toasting drink. Its blend of spices, juice, and bourbon will warm you right up. This recipe comes from the Rittenhouse Inn in Bayfield, Wisconsin.
Ingredients:
12 whole cloves

6 whole allspice

1/2 inch fresh ginger root, peeled and sliced

3 cinnamon sticks

12 whole white peppercorns

1 gallon fresh apple cider

6 ounces cranberry juice

3/4 cup light brown sugar, packed

10-12 ounces bourbon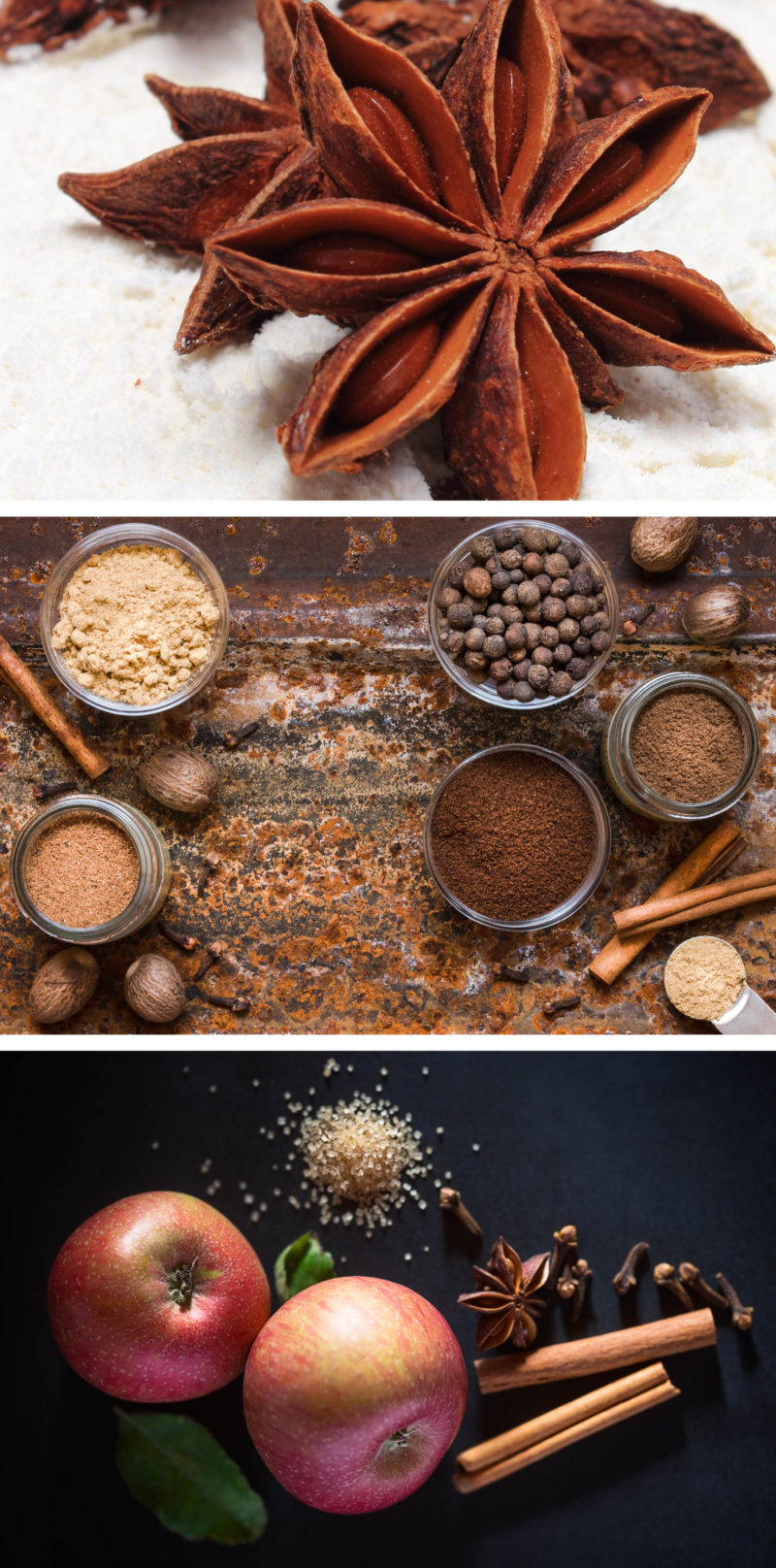 Directions:
To make the wassail, wrap the cloves, allspice, ginger, cinnamon sticks, and peppercorns in cheesecloth and tie with kitchen string. Combine the cider, cranberry juice, brown sugar, and spice bag in a large pot over high heat. Bring to a boil, then reduce heat and simmer 30 minutes.
For each serving, put one ounce of the bourbon into a mug and fill it with hot wassail. Garnish with a dusting of nutmeg and a cinnamon stick. Store in covered container in the refrigerator for several days.
---

What's your favorite drink cozy drink for fall?