As the weather continues to get colder, now is the best time to warm up with a delicious mug of hot chocolate! Below are a couple of our favorite homemade recipes to enjoy yourself or serve over the holidays to family and friends.
---
Classic Homemade Hot Cocoa
This first recipe is most likely what we all remember from childhood. Hurrying inside after an afternoon of playing in the snow to find that mom or grandma had prepared warm mugs filled with chocolately goodness – a classic hot cocoa to warm your hands and your tastebuds!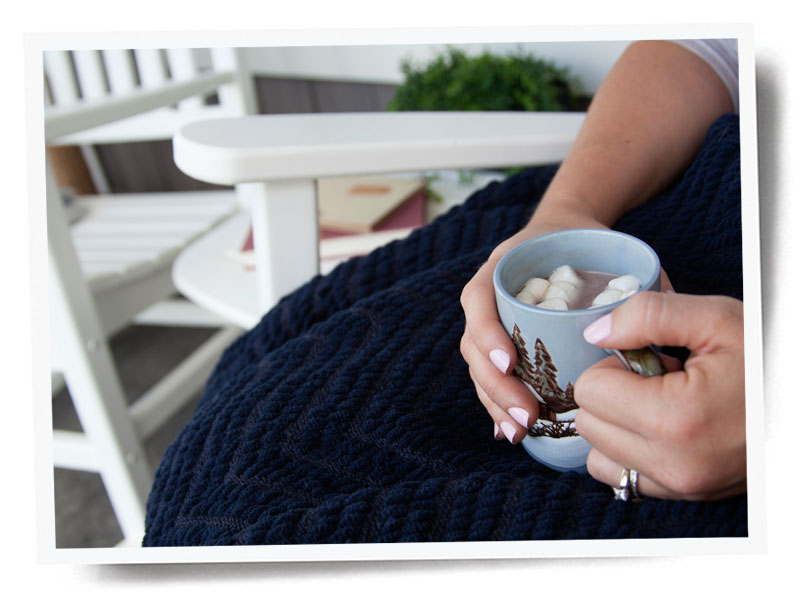 Ingredients
1/4 cup unsweetened cocoa powder
1/2 cup granulated sugar
1/8 tsp salt
1/3 cup hot water
4 cups milk
1 tsp vanilla
Directions
This recipe yields 5 cups. Combine the cocoa, sugar, salt and water into a saucepan; stir constantly over medium heat until the mixture boils. Then, stir in the milk and heat, but do not boil. Remove from heat and add vanilla; stir well and serve immediately. Recipe from momables.com
---
Homemade Gourmet Hot Chocolate
This next recipe might just be the secret cup of hot chocolate that mom and grandma made for themselves! Using real, high-quality chocolate is the key to the ultimate cup of gourmet hot chocolate. Not to mention, this version only requires two ingredients.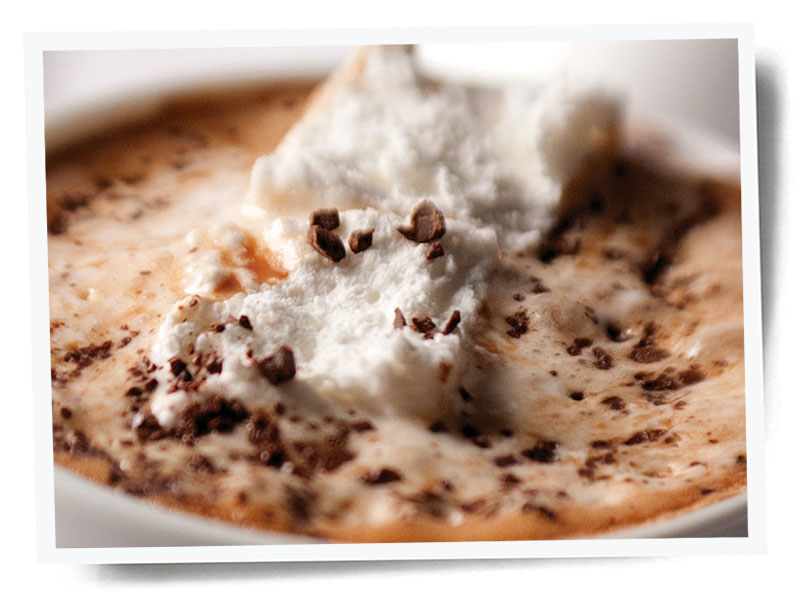 Ingredients
3 cups milk
8 oz dark chocolate (between 60% – 80%)
Directions
This recipe yields 4 servings. Heat your milk in a saucepan over medium heat, but do not boil. Once heated throughout, add in chocolate and stir constantly until just melted.
Tip: if you're looking for a sweeter hot chocolate, swap a little dark chocolate for some milk chocolate. Or, go all out using only milk chocolate. You could also add a dash of cinnamon or, for a spicy version, a touch of chili powder – the possibilities are endless!
---
Super Easy Hot Chocolate on a Spoon
This version is basically the same idea as the Homemade Gourmet Hot Chocolate recipe above, but conveniently packaged for gifts and travel. Not only is this a great option to keep in your desk drawer at work, but it's perfect to keep at home for kids to make their own!
Ingredients
Directions
Single serving. Add 3/4 cup milk to an 8 oz mug and heat in a microwave. Stir in your Hot Chocolate on a Spoon and enjoy!
---
No matter which hot chocolate recipe you prefer, we can all agree that marshmallows are a must! Cinnamon, Berry, Caramel, Espresso – there are many varieties of gourmet marshmallows available to switch up the traditional hot chocolate we all grew up enjoying.
What's your favorite hot chocolate addition?