Originally Published on March 28, 2016. Last Updated on December 8, 2021.
President John F. Kennedy utilized a custom-designed rocking chair to help his chronic back pain, keeping one of the iconic chairs in nearly every room of the White House. Author Harper Lee plunked her characters down in rocking chairs in To Kill a Mockingbird. Enter any child's nursery, and you'll find some form of chair that rocks—glider, rocking armchair, or traditional rocker. And your grandparents or parents likely had a pair of rocking chairs on their porch at some point—a place to sit, converse, read a newspaper, perhaps, and watching the goings-on in the neighborhood.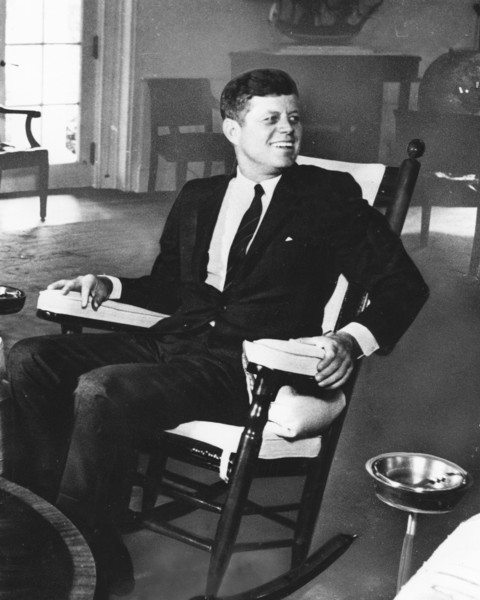 Rocking chairs offer a small nod to a nostalgic brand of Americana—a time before iPhones, laptops, and text messages. When people could truly relax as they gently swayed back and forth with a cocktail, a cold glass of tea, or a cup of coffee.
While they play a prominent role in both architecture and pop culture, rocking chairs solidified their place in American history long ago.
Discovery
As much as we at Trex® Outdoor Furniture™ would like to claim we invented the rocking chair, we can't. But everyone wants responsibility for the chair's creation, from the humble farmer to Ben Franklin (he discovered electricity after all; a rocking chair seems simple by comparison).
Regardless, rocking chairs originated in the early 18th century in North America. Rocking horses and cradles were already around, and so someone thought it just made good sense to attach skates or rockers to a regular chair's legs. The term "rocking chair" appeared in the 1787 edition of the Oxford English dictionary.

In 1860, a German craftsman named Michael Thonet created the first bentwood rocking chair by steaming pieces of wood to effectively shape the rocking chair's rocker into its graceful swoop.
Since the 18th century, rocking chairs have graced porches, front lawns, patios, decks, and the corners of a nursery or living room.
Style
The chair's popularity took off, and quite a few amalgamations of the chair came about, depending on era, location, and need.
The high spindle-backed Windsor rocker originated in mid-1700s England, while the more popular American Windsor features a lower rounded back. In the 1820s, the Shakers created a no-frills ladder-back chair, the Shaker rocker, with a woven tape seat.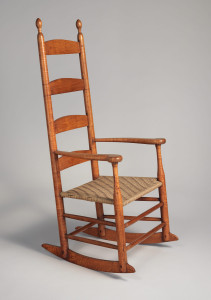 In the early 1900s, wicker rockers with padded seats came into fashion, as well as folding rocking chairs, a popular travel accessory.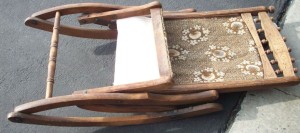 Out of the midcentury movement of the 1950s came the Eames rocker with its curved fiberglass shell seat and thick wooden rockers.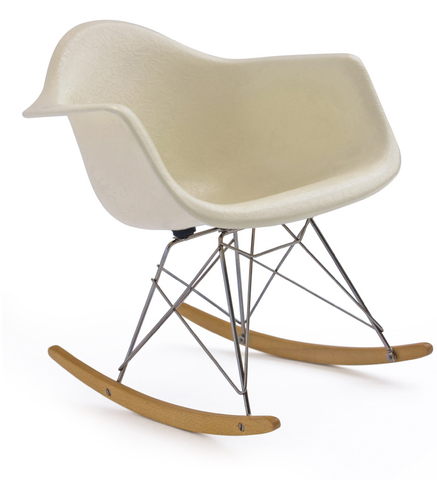 Durability
At Trex® Outdoor Furniture™, we don't mess with perfection. We offer the Yacht Club Rocking Chair with its classic design, comfortable straight back, and curved seat. It works perfectly as a pair on your deck or solo on your patio.
The thing that sets the Yacht Club Rocking Chair apart? Its material. While we didn't reinvent the wheel with design, with our durable, weatherproof HDPE material, we created an outdoor rocker as timeless as the history of the rocking chair.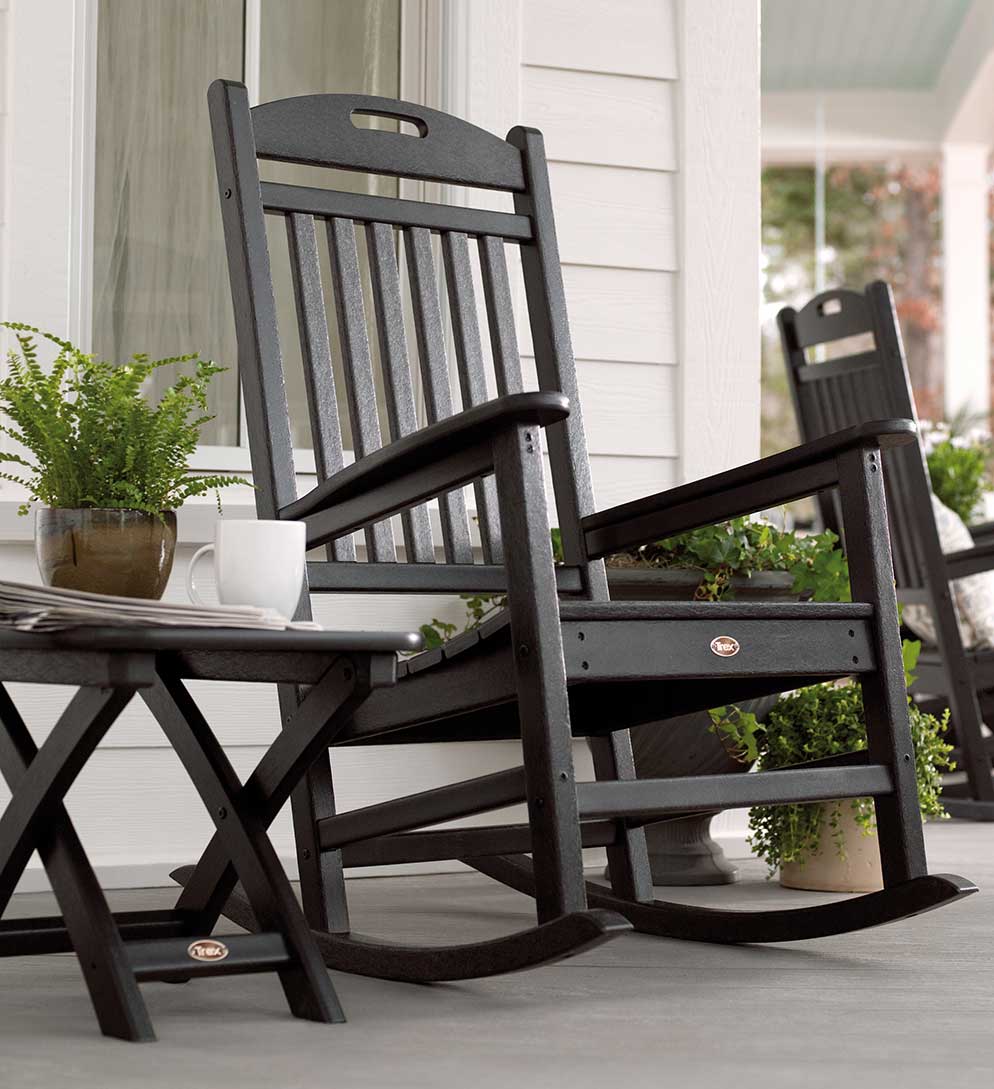 ---
Image Credits: Antique Rockers in header  |  Shaker Rocking Chair  |  Folding Rocking Chair  |  Eames Rocking Chair