Outdoor furniture sets are a dime a dozen. As soon as there's even an inkling of spring in the air (meaning, as soon as the Christmas displays come down), retailers unbox outdoor furniture sets, tantalizing potential customers with attractive outdoor living displays, perhaps a gazebo, and always a grill.
But with so many options out there, how do you choose just one set? And more, how do you make sure you're getting the set that's right for your outdoor space? Patio furniture can be a big investment, but one that will pay in spades when you're sitting outside, cocktail in hand, watching the sunset.
Never fear! Here are some questions to ask yourself before you buy:
What's your goal with your outdoor living space?
What do you want to get out of an outdoor area? Do you plan to host dinner parties? Are you more of a homebody who prefers the silence of your back patio paired with a good book?

How much space do you have?
Now let's figure out how much real estate you have to play around with. Do you live in an apartment and have a small balcony? Do you plan to use a stone patio off the side of your house? In choosing an outdoor patio set, you'll have to figure out where you want it.
My backyard, for instance, is sloped… virtually unusable for any sort of living space given the uneven ground studded with rocks. My deck, however, is a nice 12-foot-by-12-foot space that offers plenty of room to bring the indoors out.
What's on your wish list?
Once you determine how you want your space to function, then make your "want" list. My husband likes to grill steak and fish, so we need our grill near the gas line that runs up to our deck. My small children often play outside, which requires a playhouse in another corner of the deck. In the spring and fall, our outdoor space is an extension of our indoor space, and we like to gather around an outdoor table to eat as the smell of grilled meat permeates the air. I don't need a huge table since my deck is small, so my space best functions with a table, four chairs, and an umbrella to accommodate my family.
Where will you use your set?
I love the Monterey Bay 5-Piece Set in Classic White. The white looks crisp and fresh, set against the backdrop of my home's gray wood siding and the lush backyard foliage.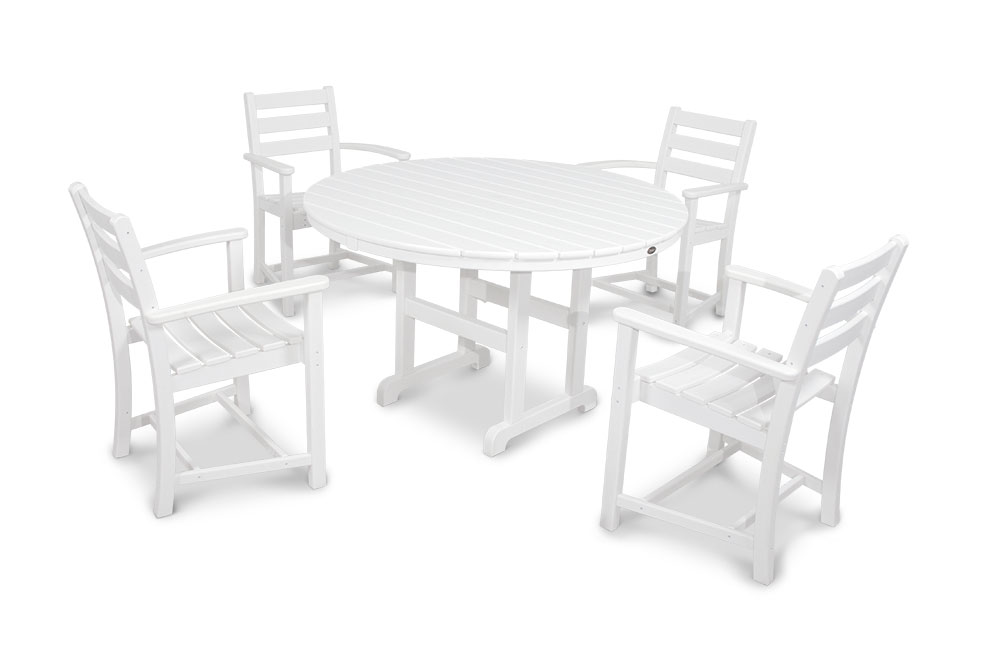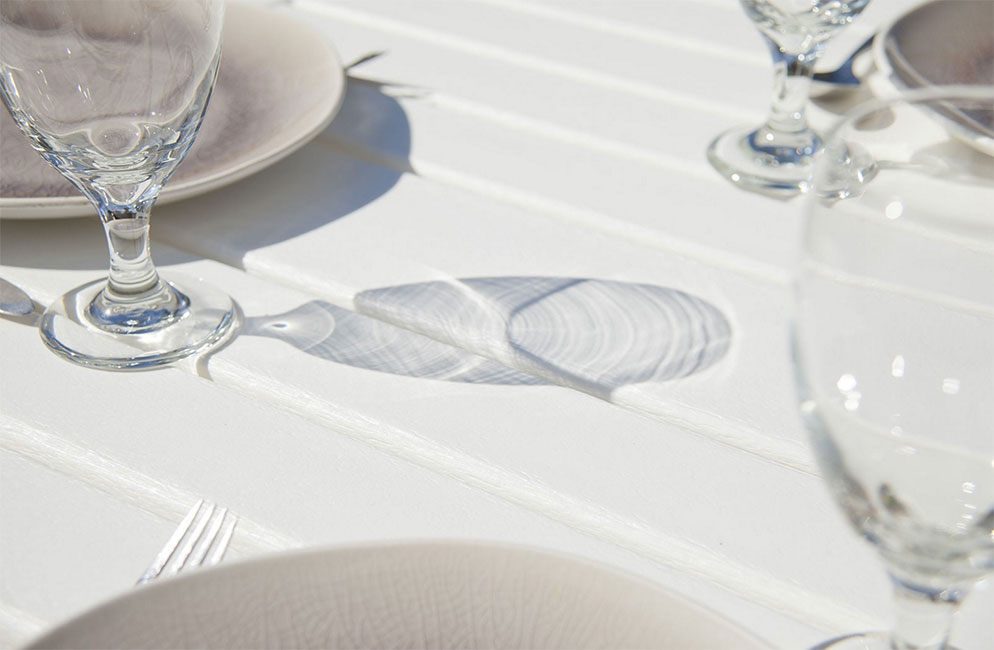 The round Monterey Bay table makes it ideal for passing food from one person to another and easily conversing. And the timeless design pairs well with comfortable all-weather performance cushions. 
My mother-in-law has a bit more space on her slate patio, which she designed for entertaining. Complete with an outdoor fireplace and rough-hewn mantel, rather than a table and chairs, she chose something a little more lounge-worthy — a settee and two armchairs with thick cushions and a rug to anchor the space.
The Rockport Club sofa, flanked by two Rockport Club chairs and situated around the Rockport Club Coffee Table makes for an inviting seating space, whether on a slate patio or on a back deck.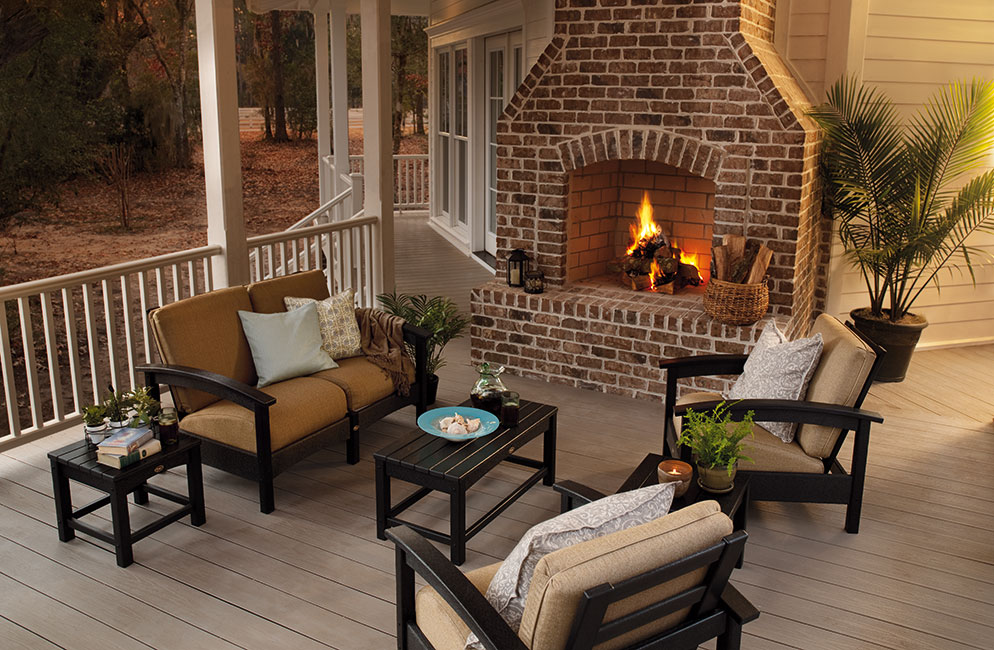 How can you make things look less "matchy-matchy"?
While Trex® Outdoor Furniture™ sets work well in any setting, the beauty of the classic designs means you can shake things up a bit by mixing and matching collections. 
And don't hesitate to move things around. Drag a chair out onto the lawn perhaps. Or change the configuration of a sofa and settee. Choose sets that can be used in multiple configurations. A bench could be used for extra dining table seating. Or it could act as a divider between the yard and the edge of the patio.
How can you protect your investment?
While we design all Trex® Outdoor Furniture™ to work in any outdoor living area year-round and to withstand any weather conditions, to keep furniture in tip-top shape, consider covering pieces when they're going to be out of use for a while. In the winter, for instance, you may store them in a garage to prevent corrosion around the hardware from prolonged exposure to snowy, wet conditions. And when not in use, it's a good idea to store cushions in the garage or elsewhere.
While the genuine POLYWOOD® lumber we employ is incredibly easy to maintain, dirt and mildew are unavoidable. A little elbow grease at regular intervals keeps all your furniture looking as good as the day you purchased it.
It's sometimes daunting to choose the right outdoor furniture sets for your space. But with these tips and a wide selection of Trex® Outdoor Furniture™ weather-proof dining, seating, and relaxing options, you'll be sure to select something that's stylish, long-lasting, and well worth the investment.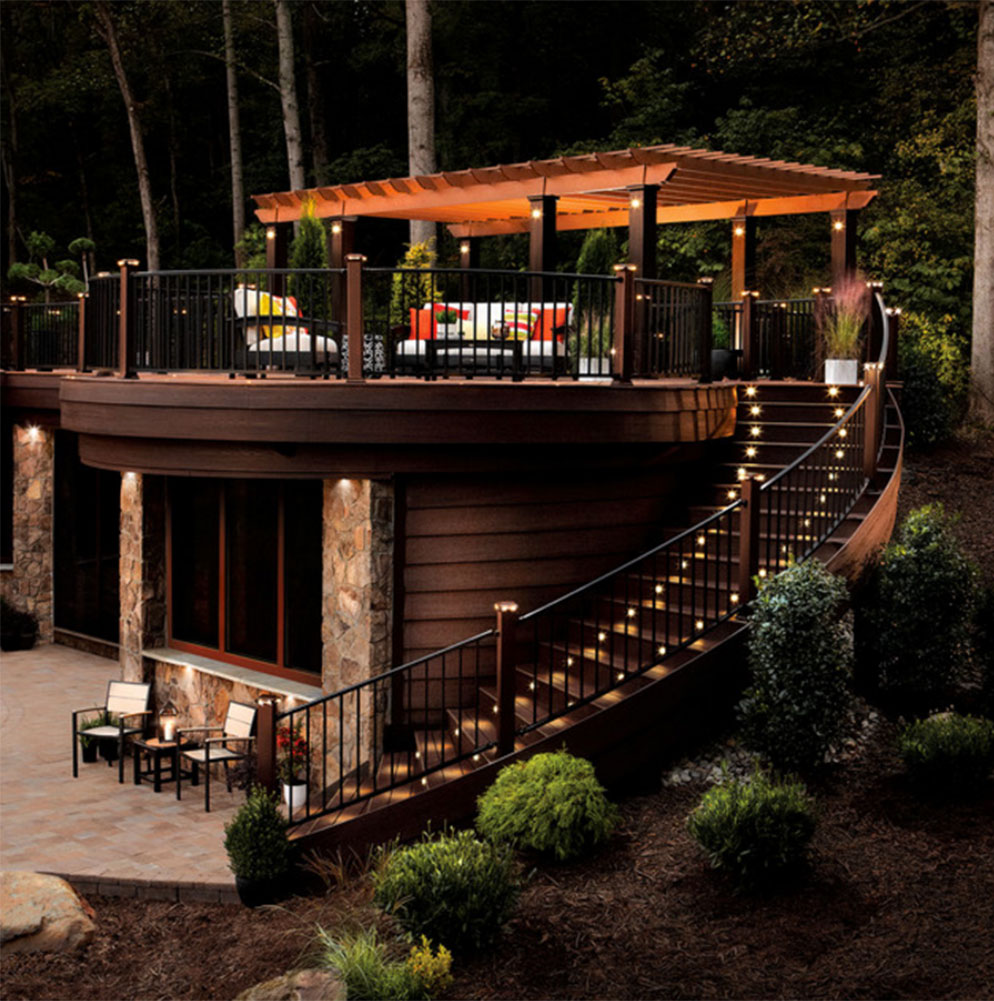 Blog Post Updated June 22, 20201