Originally Published on January 4, 2017. Last Updated on October 21, 2020.
Want to be the consummate party host, but don't know where to start? We've got you covered. At Trex Outdoor Furniture, not only do we know how to create durable, timeless outdoor furniture, our party planning game is on point.
Yes, we know it's still pretty chilly outside, but with our tips you can throw a party any time of the year.
---
Theme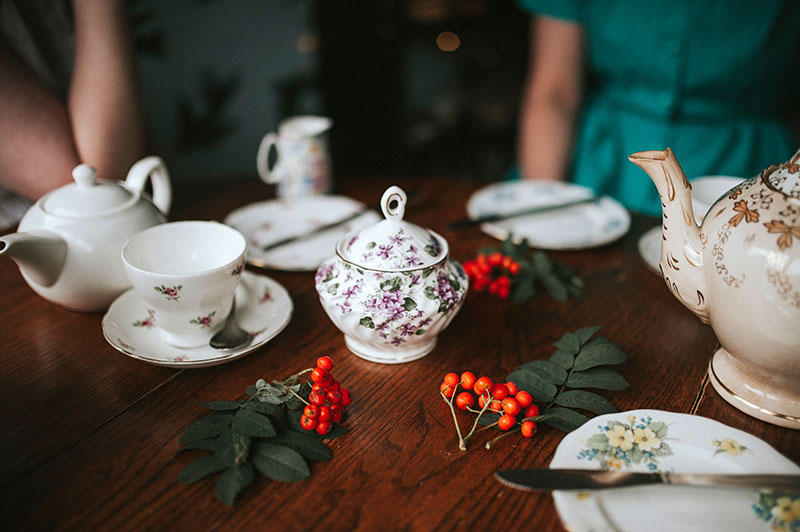 Are you just throwing a casual barbecue, an afternoon tea, or is your plan a sit-down dinner? Choose a theme and stick with it. Your theme may simply be "pool party" or … "beer." Or you could fine-tune a theme as specific as "Great Gatsby-style dinner party." Regardless, we find that selecting a cohesive theme helps narrow the focus of how you plan everything from decorations to food.
For the sake of an example, let's say you're going to throw a camping-inspired outdoor wedding shower for both bride and groom. You want it casual and easy to execute without seeming too fussy or formal.
---
Invitations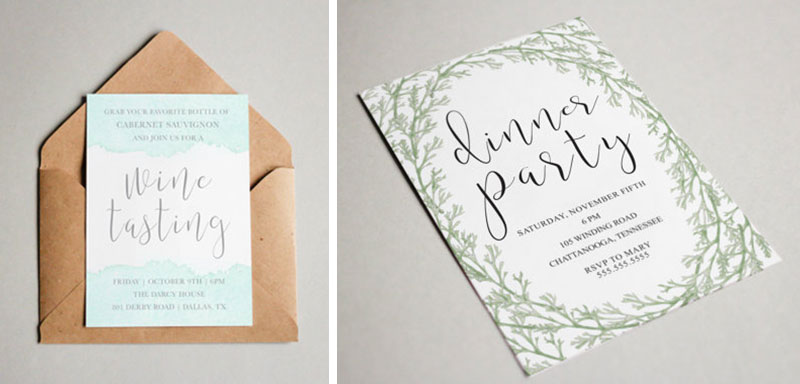 Decide who you'll invite before you create your invitations. Set a time frame, a location, and any other pertinent details—dress code, alternate plans in the event of inclement weather. For the camping-themed party, ask everyone to dress warmly and casual (the more flannel plaid the better!).
You can find invitations everywhere, from stationery stores and paperies, to big-box and dollar stores. For a more unique invite, head over to Etsy.com, where you can order downloadable invitations or customize cards for every style or budget. Plus, you'll be supporting the small artist community. If you can't find something you like, contact a shop owner and work with them to create something that suits your specifications.
---
Mood Lighting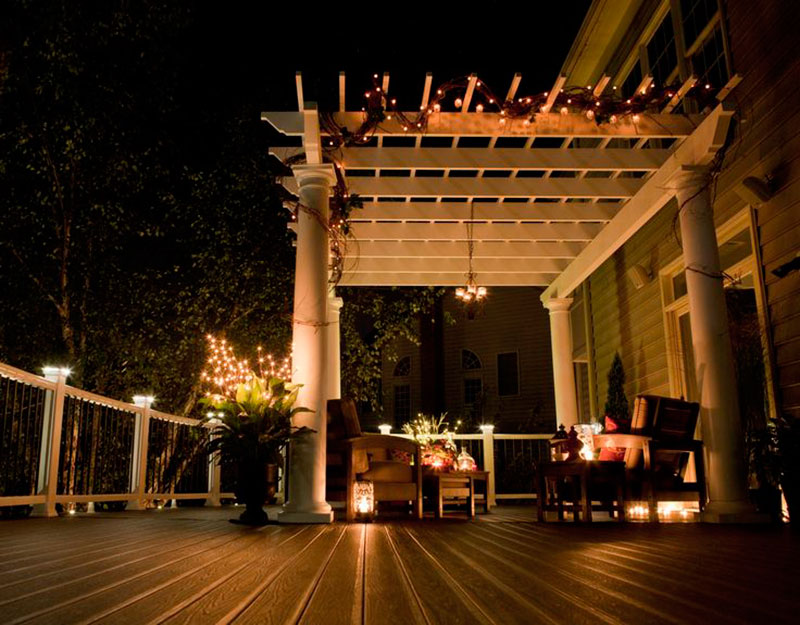 For my camping party, add a fire pit or two around the yard for both warmth and ambiance. A log candle holder works on a side table and as a centerpiece, or you could simply group a few white candles atop a slice of wood. You can also spread out camping lanterns around furniture, as shown above, or on side tables.
For any party theme, any time of year, consider stringing up a strand or two of cafe lights with round globe bulbs for their warm, soft light.
---
Table Settings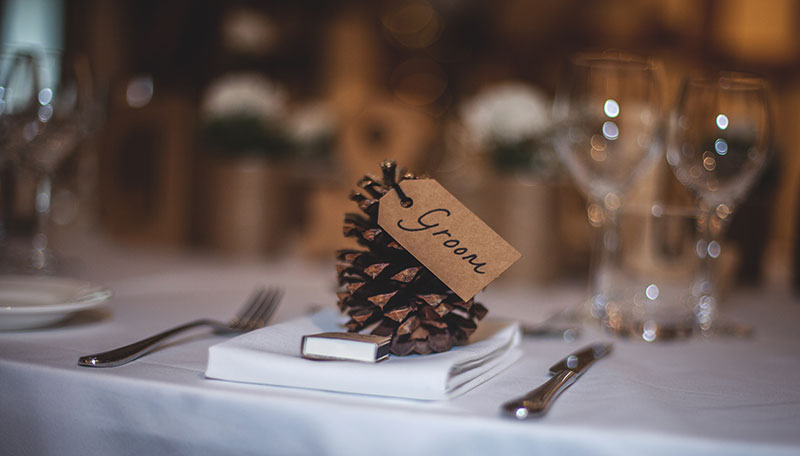 The beauty of an outdoor party (or indoor if your climate is too cold!) is the setting, so you can easily keep table decor simple. Tie white linen napkins with a natural material like raffia. Slip a sprig of rosemary inside.
Since you're keeping this party casual, consider putting all the napkin-wrapped silverware in a galvanized bucket so guests can grab everything at once.
Pinecones make nice place card holders and settings, and you can fill large glass vases with pine or fir branches to add some greenery. We love the Trex® Outdoor Furniture™ Tree House and Vintage Lantern finishes on outdoor pieces for their earthy browns that lend themselves to a nature-inspired get-together.
---
Signature Drink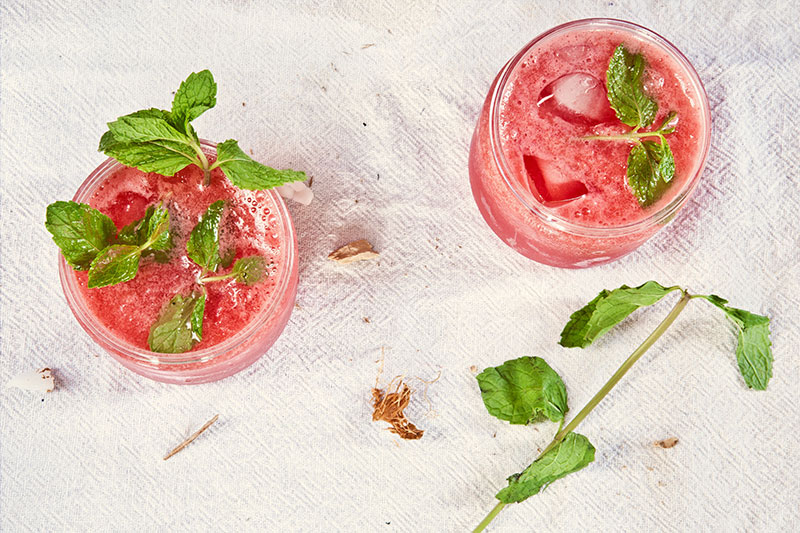 An adult party warrants adult beverages. Fill a camping ice chest or a small canoe with craft beer from a local brewery. If you're serving liquor, mix up a batch of signature cocktails. For cold-weather gatherings, for instance, consider something bourbon- or whiskey-based … from whiskey sours to Manhattans for the peppery kick of warmth the liquor imbues.
For any party, though, make sure to have plenty of nonalcoholic options on hand as well—water, teas, maybe hot cider or coffee if it's particularly chilly out.
---
Food
You don't have to spend thousands on a catered, sit-down dinner. A camping theme lends itself well to buffet-style meat off the grill—kebabs, hot dogs, hamburgers paired a nice hearty vegetable side or a baked potato bar.
Be creative, but err on the side of ease, so you spend less time worrying about prep and more time visiting with guests.
For dessert, consider something people can eat while standing around—chunky chocolate chip cookies … or a s'mores bar, allowing guests to warm themselves around the fire pit while they press melted marshmallow into a chocolate bar.
---
Music
Create a playlist! Add in some mood music that's not too distracting. Songs we love for a camping party playlist, with its blend of mellow oldies, coupled with newer indie songs:
Dreams, Fleetwood Mac
Three Little Birds, Bob Marley
If It Takes a Lifetime, Jason Isbell
How Deep Is Your Love, Hall & Oates
I Just Called to Say I Love You, Stevie Wonder
Killer Queen, Queen
Such Great Heights, The Postal Service
Morning Song, The Avett Brothers
Take Me Home, Country Roads, John Denver
Blowin' In the Wind, Bob Dylan
A Horse with No Name, America
Blue Ridge Mountains, Fleet Foxes
American Pie, Don Henley
Ain't No Mountain High Enough, The Jackson 5
Lovely Day, Bill Withers
---
Other Thoughtful Touches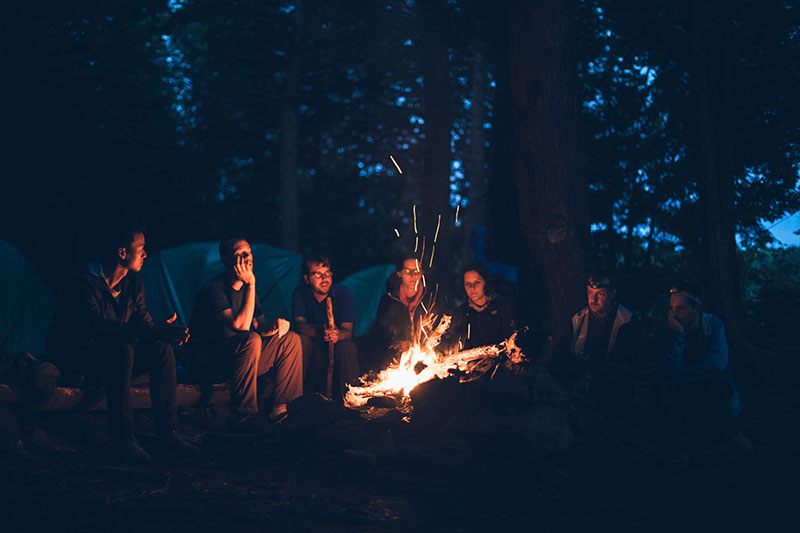 For additional decor, set cozy tents or teepees about the yard. Guests can use the space to visit. Or, simply fill the tent with warm fleece blankets for guests to grab.
If it's exceedingly cold out, add in space heaters. Or, buy bulk packs of hand warmers or cheap mittens that guests can grab from a basket. And if you're sending guests home with favors, consider something similarly easy: pinecones dipped in wax for a fire starter, a small pack of matches, a cookie from the dessert bar with the recipe, a small s'mores kit.
With these simple steps, you can plan the perfect party.