Originally Published on December 20, 2017. Last Updated on October 21, 2020.
In 2016, we offered readers some of our best tips for turning your patio into a festive wonderland. We called it Winter Decorating 101, and you can still find fabulous ways to warm up with hot chocolate, cocktails, trees, fire pits, and more in that post.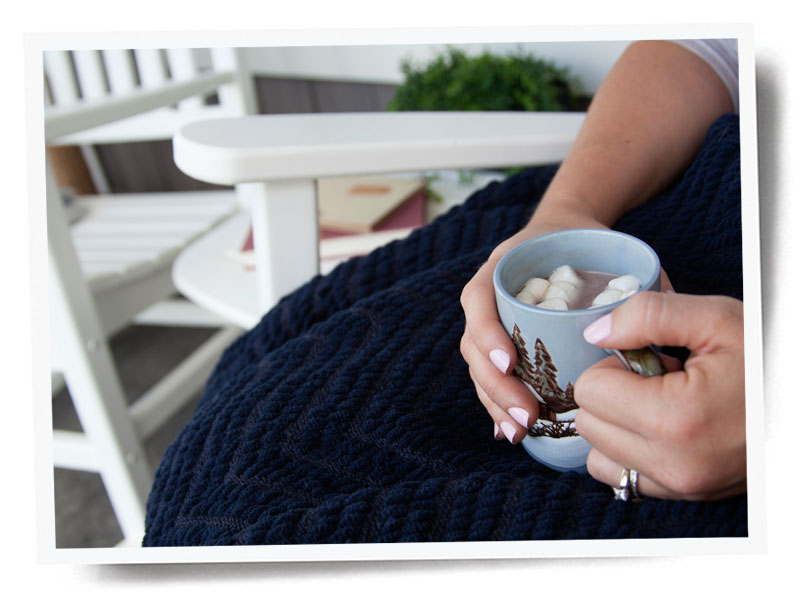 A lot has changed in life since we authored that piece. A reality television host serves as president of the United States, Warren Beatty read the wrong Best Picture envelope at the Oscar's, we lost notables like Tom Petty, Jerry Lewis, and Fats Domino, and there was plenty of drama on "Game of Thrones."
But seasons soldier on, and we're older and maybe at least little wiser since we have another year notched in our belts.
So, we decided with the coming winter, we'd do an update on last year's post—a Winter Decorating 102, if you will… for those days when the temp drops well below 102 degrees. Here are a few ways to transform your outdoor space into something warm and inviting, despite the plunging mercury.
---
Incorporate New Textures and Colors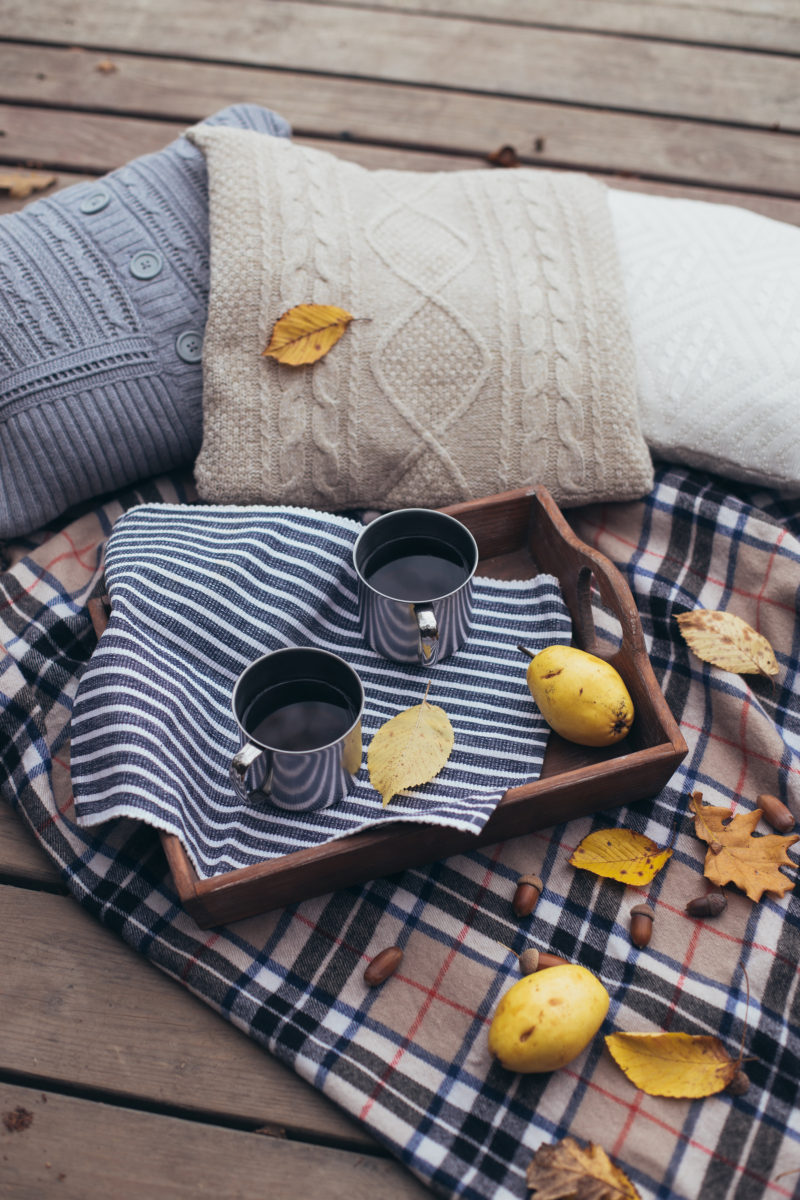 Why not warm up your outdoor living area with hot hues like oranges, reds, forest greens, even jewel tones? Classic fall and winter colors add a level of cozy to your outdoor space, whether you select them as furniture colors, incorporate them into cushions and throw pillows, or introduce color in accessories and plants.
Another way to up the warm factor: Adding texture and layers to a space. Think outdoor rugs, woven furnishings, a chunky knit blanket, or flannel throw.
---
Add Rustic Materials
If you're a big fan of the HGTV hit series "Fixer Upper," you'll understand why rustic, natural materials are so in right now. Even if you don't tune in, you've no doubt seen the overabundance of rustic home decor and furnishings, inspired by all things vintage and farmhouse.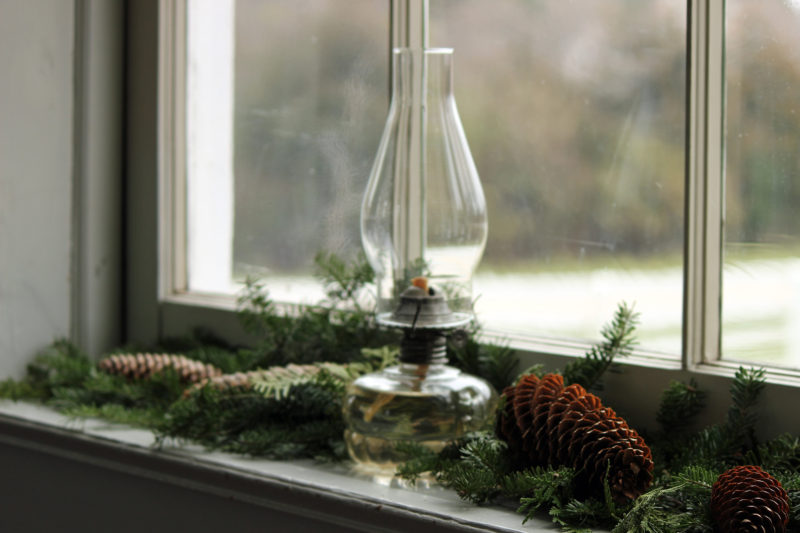 The beauty of that shabby chic farmhouse vibe is that it seamlessly integrates with any decor. If you're decorating your front porch or your back deck, add rustic farmhouse touches. Store your firewood in galvanized buckets, or use those buckets as planters to flank your front entrance.
Embrace antique pieces rife with chipped paint. Add a pair of rockers or a porch swing to bring about a sense of country life nostalgia. Hang a rustic cotton boll or simple greenery wreath. Oh, and swap out standard porch or deck lighting with farmhouse or industrial-style lighting to contribute to your outdoor area's visual interest. If your outdoor dining area is out of the elements, add in an antique-style farmhouse table and galvanized metal chairs for a casual vibe.
---
Introduce Color with Potted Plants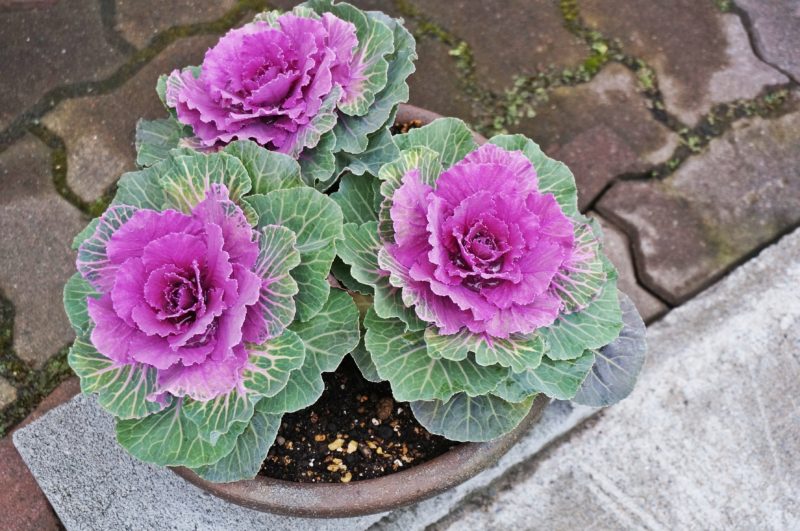 Even if snow is in the forecast, you can still incorporate plants into your outdoor repertoire. Head to your local nursery and ask the pros what grows well in fall and winter in your zone. Spruce, yew, and cypress are good winter choices to add height and greenery to a space. Colorful mums, potted citrus trees, and winter veggies—such as cabbage and ornamental kale—also offer lovely colors.
---
…But Also Don't Be Afraid to Embrace Neutrals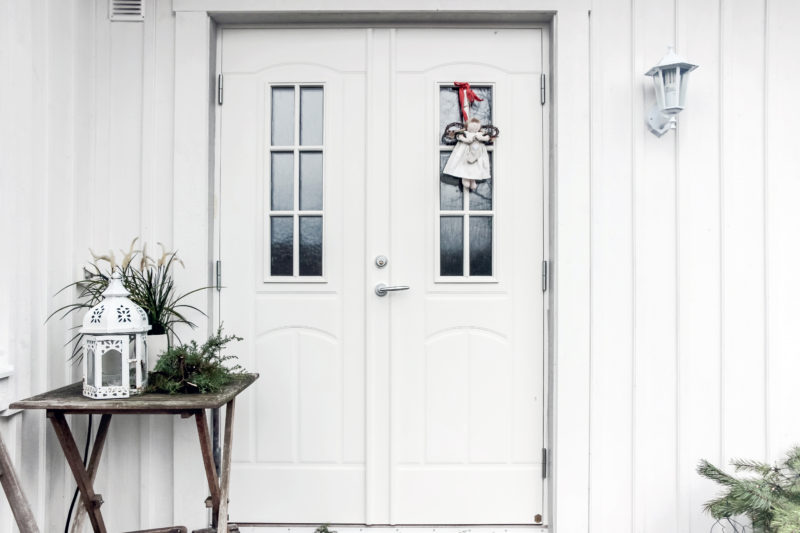 Yep, we just told you to add in some colorful plants and pillows, but neutrals are also back in a big way this season; you see them in fashion and in home decor (Chip and Jo's new Hearth & Hand Target line, anyone?). So while color is great, you might also dress up a space, say, your front porch or stoop, with neutral tones—winter whites, greiges, beiges, grays… and so on.
This country chic front porch from Farmhouse 5540 keeps things simple with a pared-down color palette, rustic woods, and tasteful touches of greenery. And, it's anything but bland.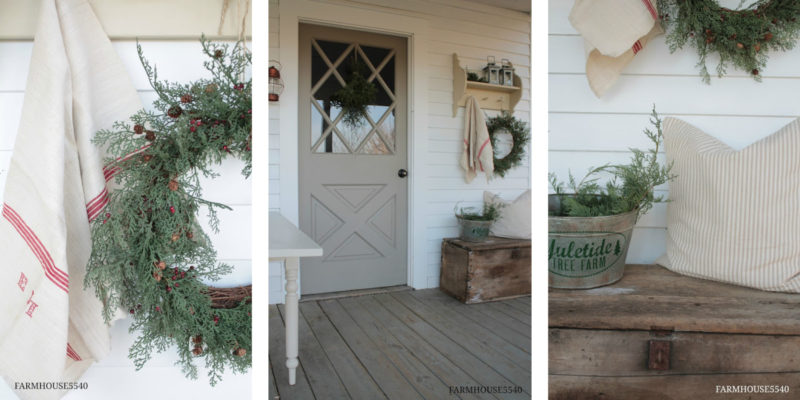 For more decorating inspiration using the simple color palette, check out the holiday tours on Home Stories A to Z where greenery, rustic whites, and elegant decor reign indoors and out.
---
Light it Up with Lots of Lanterns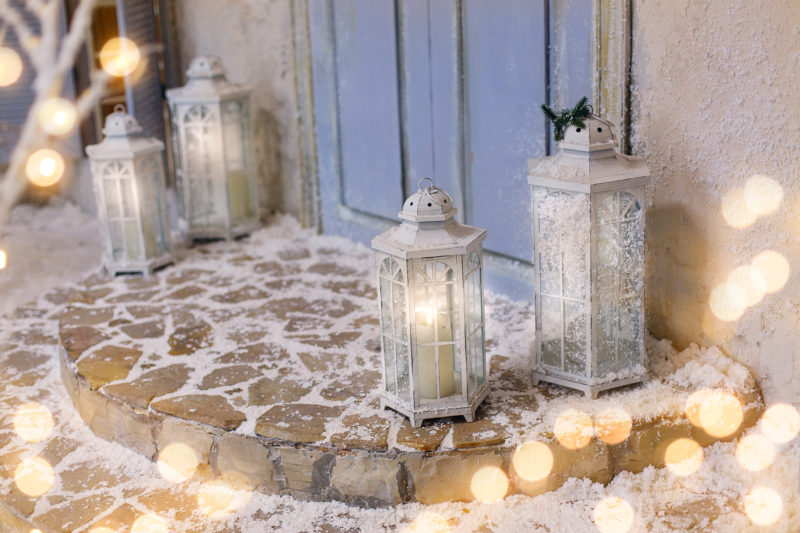 String lights and outdoor lamps add ambiance a'plenty (read more here about our favorite lighting options), but you also can't go wrong with lanterns for a bit of cozy ambiance. Whether you fill them with real or electric candles… or add strands of Christmas lights into the lanterns, lanterns add height and visual interest to outdoor tables, pathways, and stairs.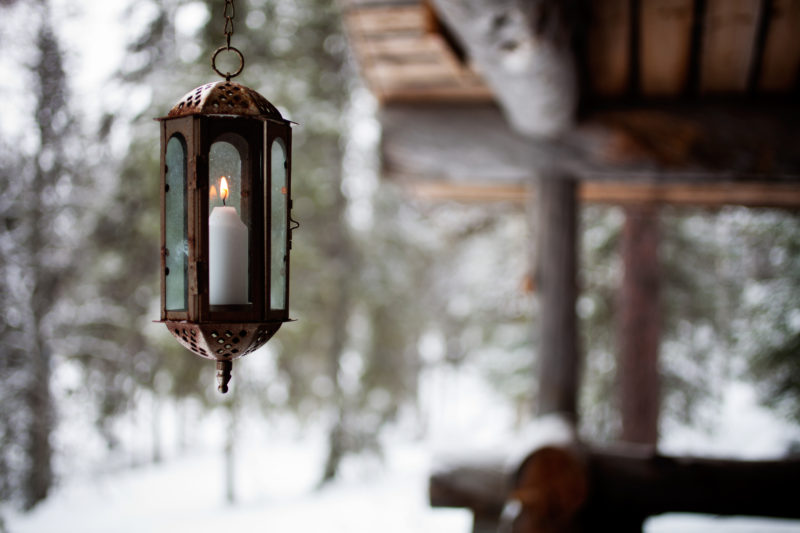 ---
Whichever way you decide to transform your space this winter we're hope you're able to enjoy the beauty of the changing season, and stay warm!