Originally Published on August 9, 2017. Last Updated on June 11, 2021.
It's hot this summer. The kind of hot that makes for perfect days of swimming in a cool pool, eating watermelon, and throwing together simple dinners with summer veggies. The season is also the right time to do a little patio refresh to keep your outdoor space somewhere you'll want to be even in the peak heat of the day.
Here are some of the must-have hottest summer trends we're seeing in outdoor design and decor this year.
---
Throw Pillows With a Pattern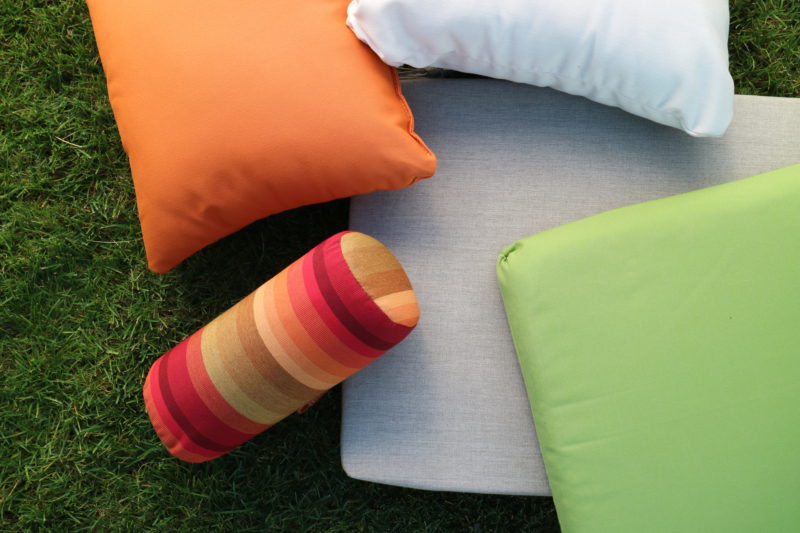 This summer is all about embracing the summer heat, tempering it with bold graphics in cool colors. We're loving old-style Florida vibe with large palm fronds decorating the front of pillows. Don't need any additional greenery on your patio? Think fun colors and bold prints.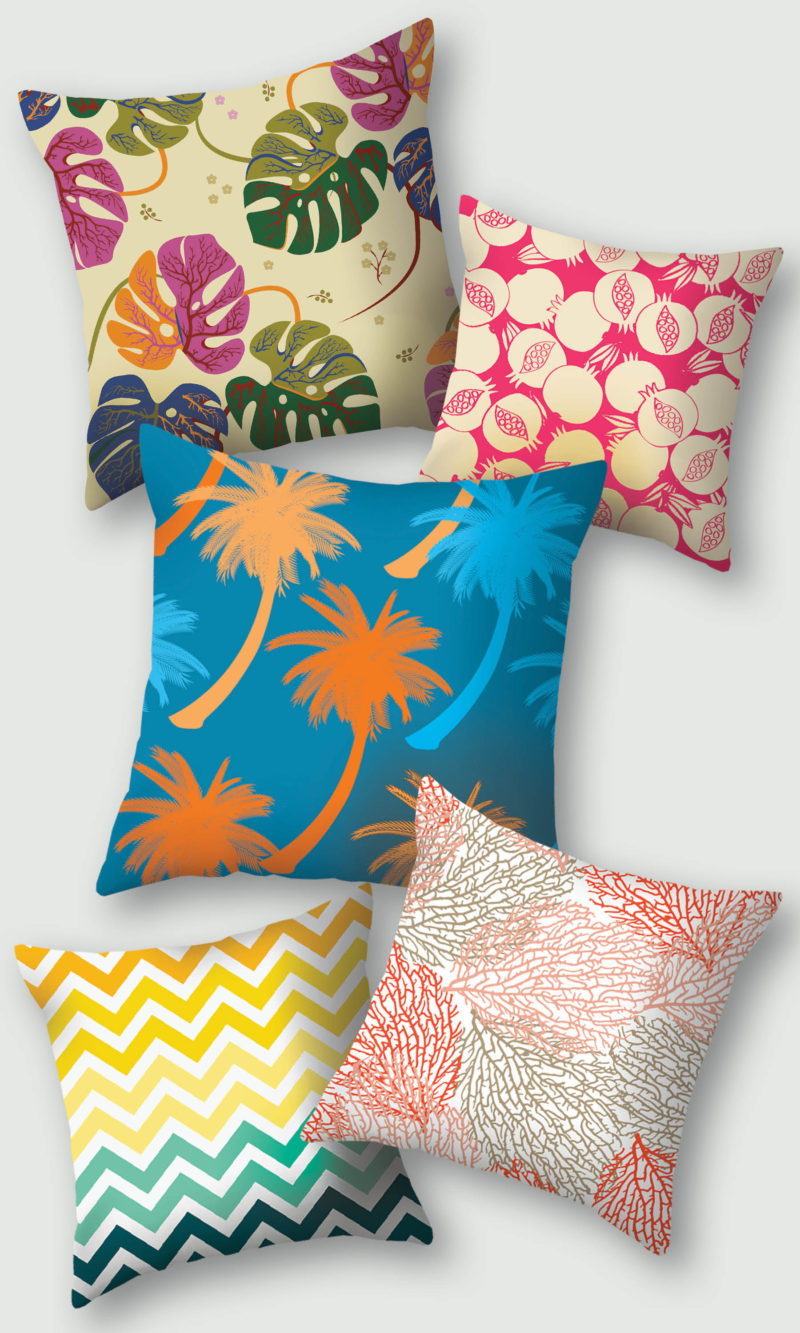 Pink flamingos on your outdoor pillows. Neon pinks, oranges, and yellows. Big florals, geometric prints, and trendy sayings in bold fonts are also on-point this year.
---
Cushions… Lots of Them!
In addition to pillows, cushions are a great way to seamlessly integrate comfort as well as pops of color, texture, and pattern into a space. Pair a settee in a black frame with plush cushions. Elevate the comfort of your dining chairs with thick seat cushions.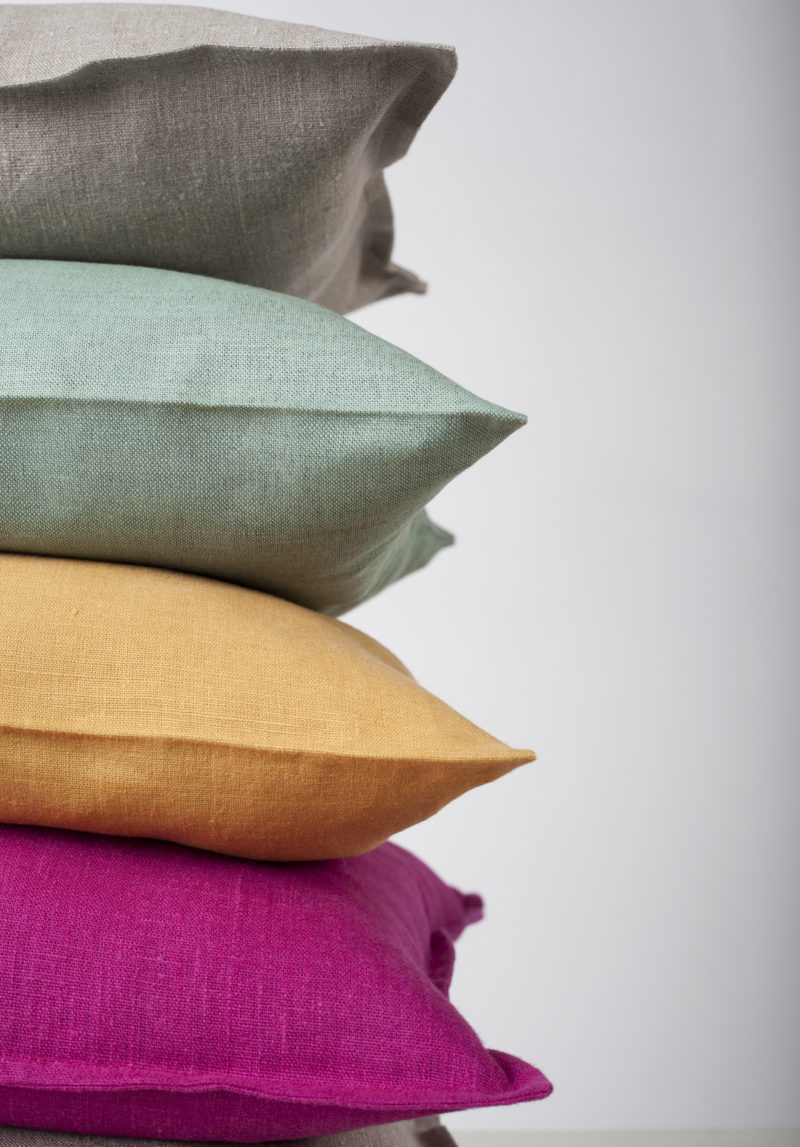 And don't forget to choose cushions and pillows in weatherproof fabrics. All-weather performance fabric not only stands up to fading, but it also protects against water and other elements. Just give it a quick spot clean every once in a while to keep it looking fresh.
---
Colorful Furnishings
We're huge fans of whites, beiges, wood tones, and blacks — those classic colors that never go out of style. But if the past few years were a time for neutrals, 2017 brings with it vibrantly colored furniture to add to the mix.
Whether you fully embrace color or want to add hints of it to your outdoor patio, infuse your outdoor space with our new color palette — Sunset Red, Lime, Pacific Blue, or Aruba. Go for a whole space of colorful furniture, or simply add a chair or two.
---
Coastal Chic
Reminiscent of a summer resort perched on the shoreline of sparkling turquoise waters, give your outdoor garden, deck, or patio a bit of coastal cool.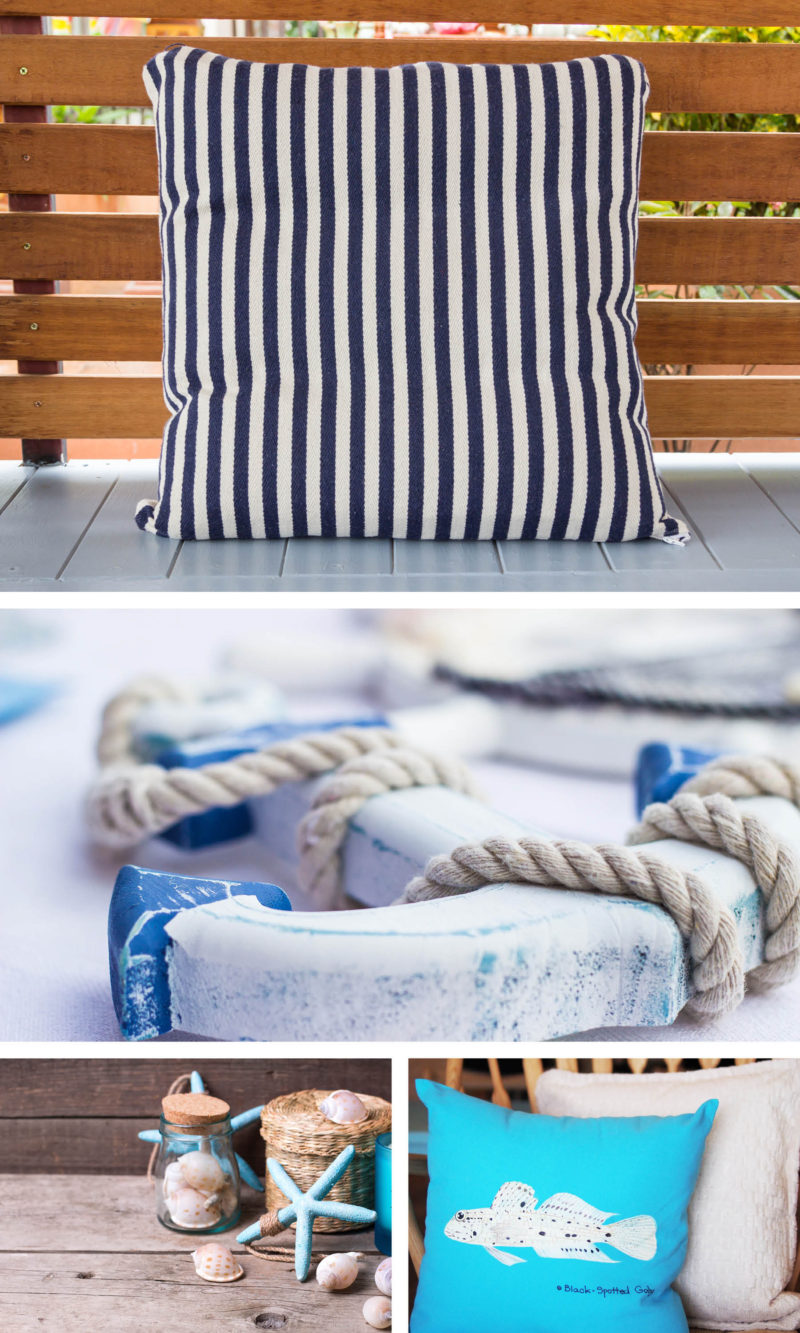 Think blue-and-white striped beach chairs and sunshades, along with white or ivory touches, reminiscent of the chairs and umbrellas set along the French Riviera beaches.
---
Organic Materials
We love eclectic, unexpected elements in an outdoor space. Add a rough-hewn wooden bench to a dining table. Place a knotty piece of driftwood you picked up off the beach on your coffee table. Arrange an old shutter with chippy paint as a privacy screen.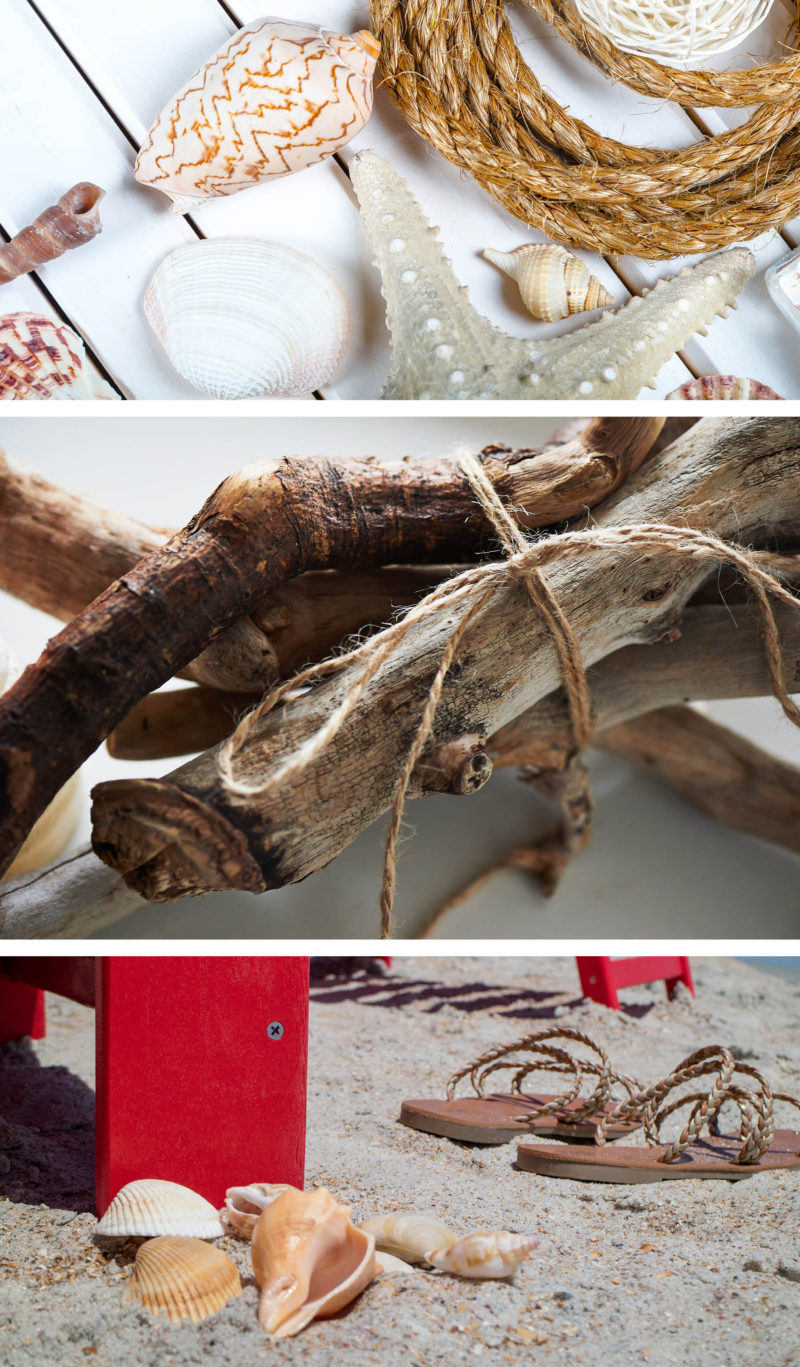 Mixing and matching materials takes a space from visually plain to interesting. Bring in seashells from your last vacation, add a vase of branches to a side table. All these little touches add an organic feel and nuanced texture to a space.
---
Go Retro
We mentioned palm frond pillows and striped resort-style cushions. Retro is back in a big way. And we're not just talking about the 1960s. Step into any store these days and you'll find boho-chic style in spades. Think kitschy woven macrame planters, rattan-inspired furniture, wicker, even an old metal glider in a bright color — all are making a comeback. Incorporating some of these elements into the outdoors lends a bit of visual interest to a space.
---
Don't Forget to Accessorize
Potted plants and elegant string lights are no-brainers for an outdoor area. Why not up the ante a bit with tables and floor lamps, area rugs, and artwork as well? These pieces add ambiance and help blur the lines between the indoors and outdoor living space.
---
Outdoors is the New Indoors
Speaking of indoors to outdoors, don't forget to take advantage of that deck or patio. Use it to dine al fresco, to tuck into your newest library book, or just sit and enjoy nature. Whether you're flying solo or entertaining company, the natural atmosphere of the outdoors always makes the perfect backdrop.
It may be hot and humid this summer, but that doesn't mean that a little outdoor refresh is impossible. By updating furniture, adding color, texture, and comfort to your space, you'll be able to create a true backyard retreat.
Blog Post Updated June 11, 2021