Sustainable Materials
Trex Furniture is constructed of durable, all-weather POLYWOOD® lumber, which utilizes HDPE (high-density polyethylene) plastics — also used for milk jugs, laundry detergent bottles, and bottle caps.
HDPE is one of the easiest plastics to recycle and can actually be recycled
again and again, saving waste from the landfill.
We believe in our product and stand behind its quality and durability, that's why each piece of Trex Outdoor Furniture comes with a 20-year residential warranty. Not only will your Trex Furniture provide peace of mind for years to come, you'll spend more time relaxing and less time maintaining.

Quality crafted with our environment in mind.
At Trex Outdoor Furniture, we believe stewardship isn't an option, it's a priority. Our commitment to the environment not only drives the materials we use in our furniture but also our support of Trees for the Future, an organization that is not only planting trees but changing lives.
Buy a Chair, We'll Plant a Tree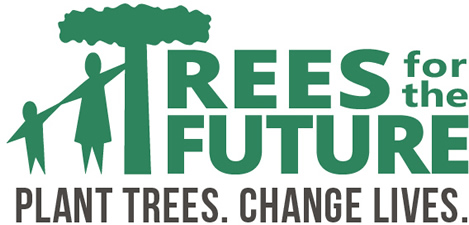 Through our partnership with Trees for the Future, we are planting a tree for every Trex Furniture piece sold. If you buy a chair, we'll plant a tree. If you buy a 7 piece dining set, we'll plant 7 trees. No matter which item(s) you buy (chair, ottoman, table, etc), we'll plant a tree for each piece of furniture you order.
Trees for the Future is dedicated to planting trees with rural communities in the developing world, enabling them to restore their environment, grow more food,
and build a sustainable future. Since its founding, the organization has planted
more than 100 million trees worldwide. Learn more at treesforthefuture.org...