Originally Published on May 11, 2023. Last Updated on May 11, 2023.
Comfortable yet captivating and sleek yet rugged, modern desert style balances welcome-home warmth and nice-and-neat minimalism. Whether you live year-round among the open, sun-kissed landscapes or own a vacation home there, we've got 13 ways to bring this style to your deck. Use these decorating tips to master modern desert design and set the scene for your next outdoor gathering.
1. Use Clean Lines
Sleek, modern lines are the hallmark of desert homes. Show the style through clean-cut lounge chairs and accent tables. The look is becoming without being obtrusive, and the furniture's precise designs allow any soft and textured pieces to stand out. 
2. Stick to a Light or White Base
There's a practical reason why traditional hacienda-style homes had white stucco or limewashed walls: It kept temperatures cool in the daytime, and any heat retained would be slowly released at night. Take a page from this book and choose white or light neutrals for your walls and decking. In addition to climate control, light colors better reflect natural and artificial light, making spaces appear larger and brighter.
3. Get Inspired by Southwestern Culture 
Let the Wild West influence your desert home's decor. Seek Southwestern-inspired patterns and upholstery in earthy tones of sienna, umber, and ochre to complement the warm landscapes. Consider adding Bohemian accessories, such as macramé, to give your space an authentic feel.  
4. Lean Into Terra-Cotta Decor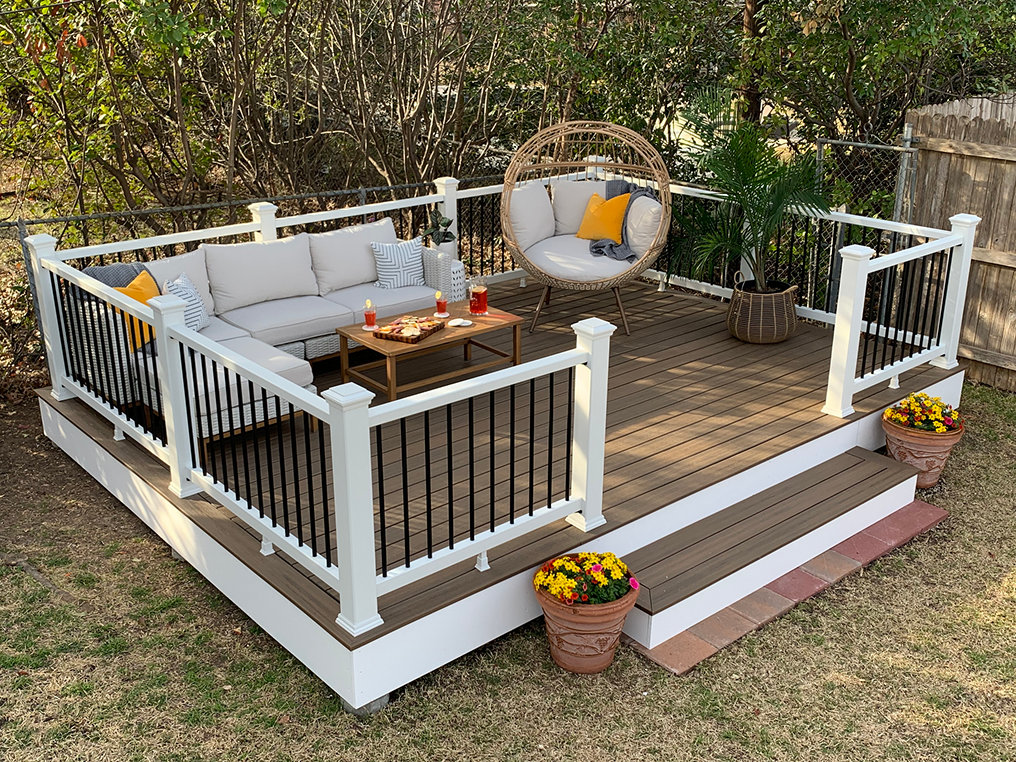 The warm, rich tones of this earthenware fit perfectly in desert dwellings. Fill your spaces with terra-cotta table decor, wall art, and functional pieces like fired clay planters. 
5. Include Bold Blues for a Bright Update
Integrating unexpected pops of color into a neutral palette is one of the most exciting parts of decorating a Southwestern space. Try adding cobalt blue accent pillows to your sofas or set up turquoise cushions on a sand-hued bistro set in your outdoor kitchen. You can also go big with a large abstract painting of the local landscape on a blank wall.
6. Layer Chunky Textiles to Add Texture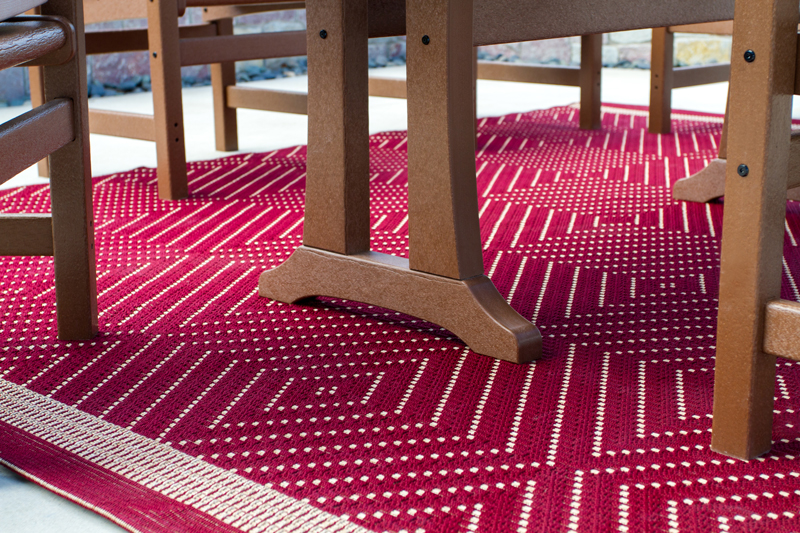 Create a pleasingly layered look for your desert home by mixing and matching multiple tactile materials. Jute rugs, thick-cushioned sofas, ropy woven wall decor, and other weighty textiles play well together. Try to use only a few, though. Otherwise, overstuffing the space will make it feel cramped.
7. Use Earth-Toned Statement Furniture
Choosing outdoor furniture in relaxed, earthy tones is a gentle way to make a bold statement. An Adirondack conversation set in dark mahogany or light sand shade is ideal for a desert decor theme, giving family space to relax and admire the scenery. You could also take a smaller approach and dot your setting with teak-tinted side tables in varying heights—a clever way to add depth and display your treasures.
8. Add Desert-Friendly Foliage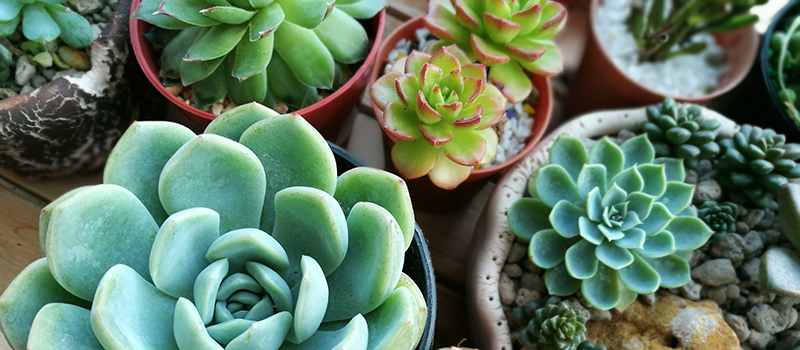 Every desert oasis needs a splash of greenery. Drought-resistant plants such as cacti, succulents, agave, and palm trees provide eye-catching contrast against the warm tones of your back deck. Adorn your outdoor coffee table with a large terra-cotta bowl filled with colorful succulents to create a charming tabletop garden. If you want to enhance your home's mid-century aesthetic, a lush Monstera deliciosa potted in a geometric planter will do the trick.
9. Build a Sliding Glass Wall 
Make the most of your desert retreat by maximizing the view with a sliding glass wall. The open design will allow you and your guests to move freely between indoor and outdoor spaces. Whether you install your panoramic view in the living room or dining area, your home's ambiance will be entwined with the great outdoors, creating the ultimate entertainment paradise. Leave the wall open so fresh air fills your home as you set the table for dinner under the stars.
10. Create an Open-Air Seating Space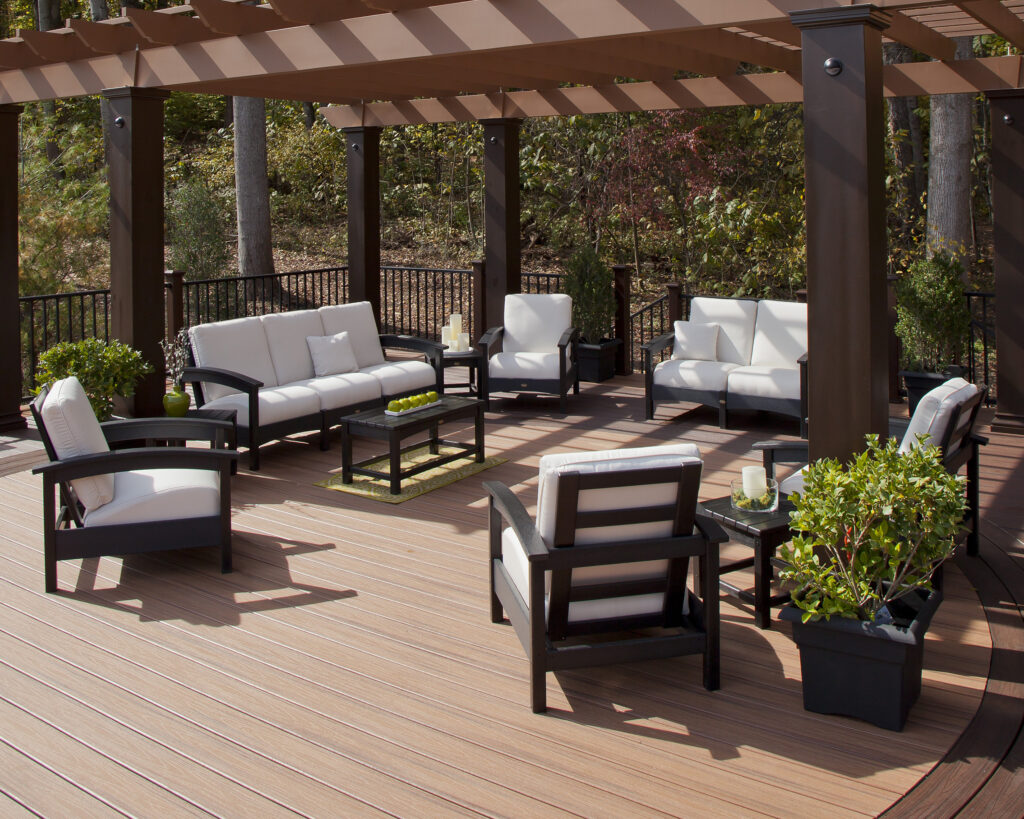 Vacations in the desert are all about bringing your loved ones together while surrounded by nature's beauty. Imagine nestling into a spacious sectional piled high with plush all-weather pillows and watching the sunset from the comfort of your balcony deck. Or enjoy hours of conversations with family as you kick back in Adirondacks shaded by large umbrellas. 
11. Add a Fire Pit Table 
After a day of adventuring through the canyons, return to your outdoor living room for an evening of chill conversations around the fire. Nighttime in the desert can get chilly, and with a fire pit table, you can stay warm while adding a spark of style to your outdoor space. 
12. Buy Accessories From Local Artisans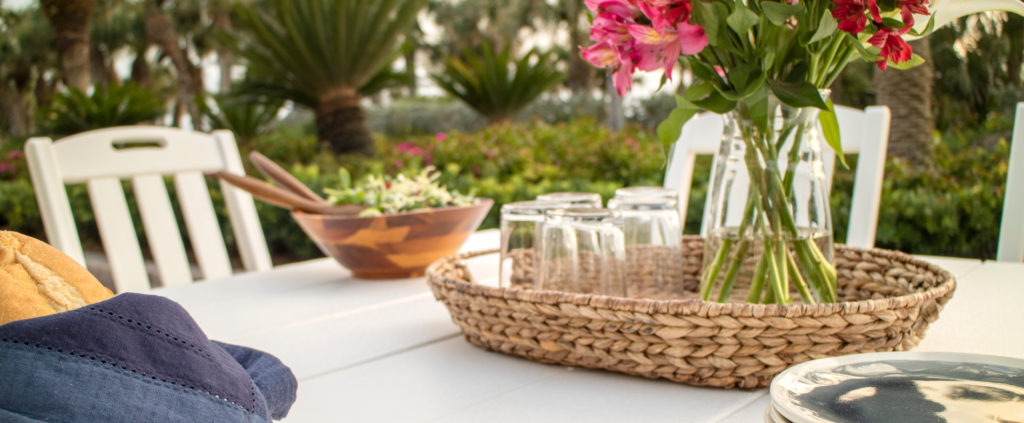 Displaying the works of area artists around your home is a great way to support small businesses and honor the local culture. Look for pottery, sculptures, and other handmade decor—ones that can handle the outdoor elements, of course.
13. Embrace Minimalism
When designing a desert getaway, less is always more—the sleek modernity of Southwestern architecture couples well with the minimalist mindset. Rather than relying on collections of knickknacks to decorate your space, cut down on the clutter and make a big statement with minimal decor.