Originally Published on January 18, 2016. Last Updated on January 14, 2019.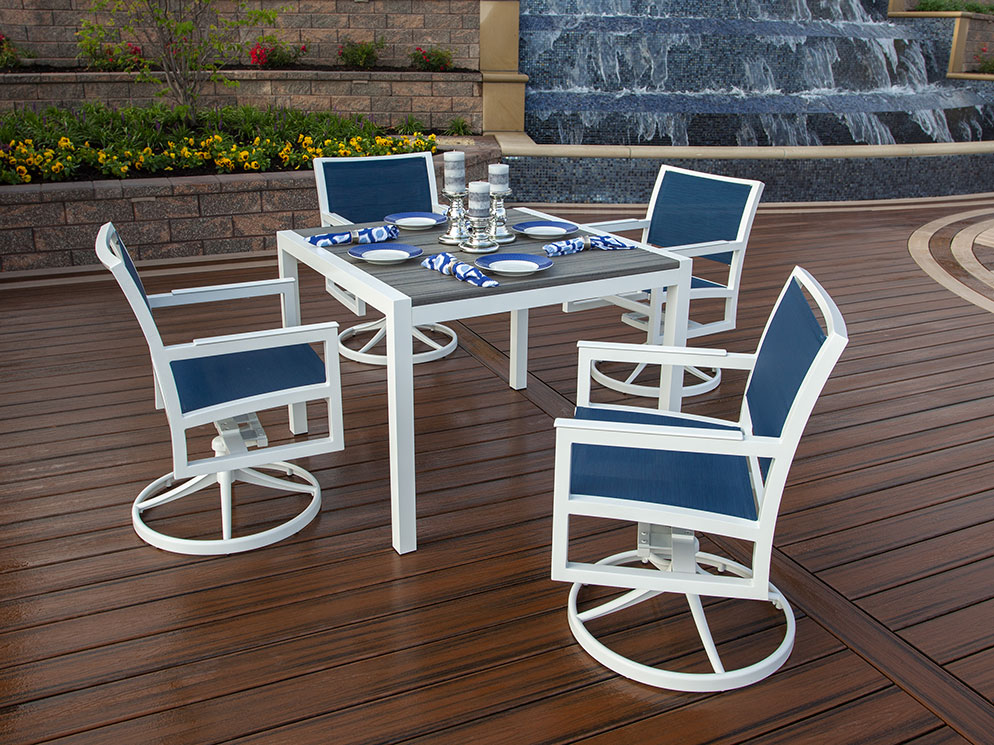 The Parsons Collection exhibits an artful representation of earth-friendly Trex Transcend® deck boards combined with a sleek aluminum frame.
This collection was designed with careful attention to detail, flawless proportional curves and precise ergonomics, creating a harmonious blend of intricacy and simplicity.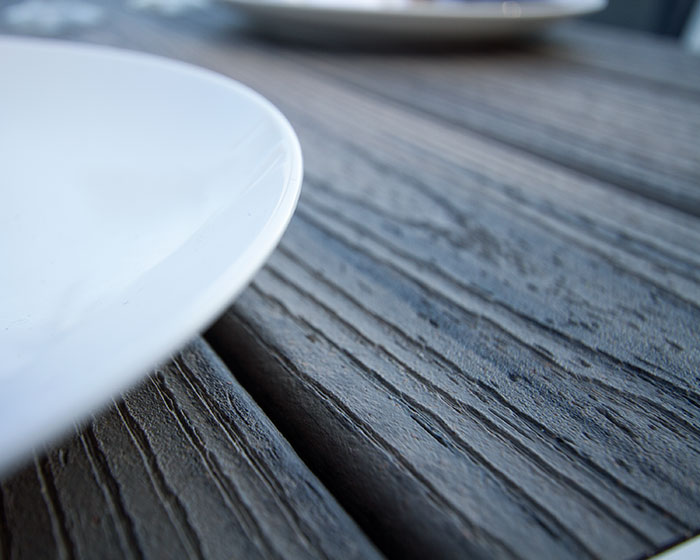 Included in this collection:
Dining set for 4 or 6
Benches (2 styles)
Cube Planters (2 styles)
Pyramid Planters (2 styles)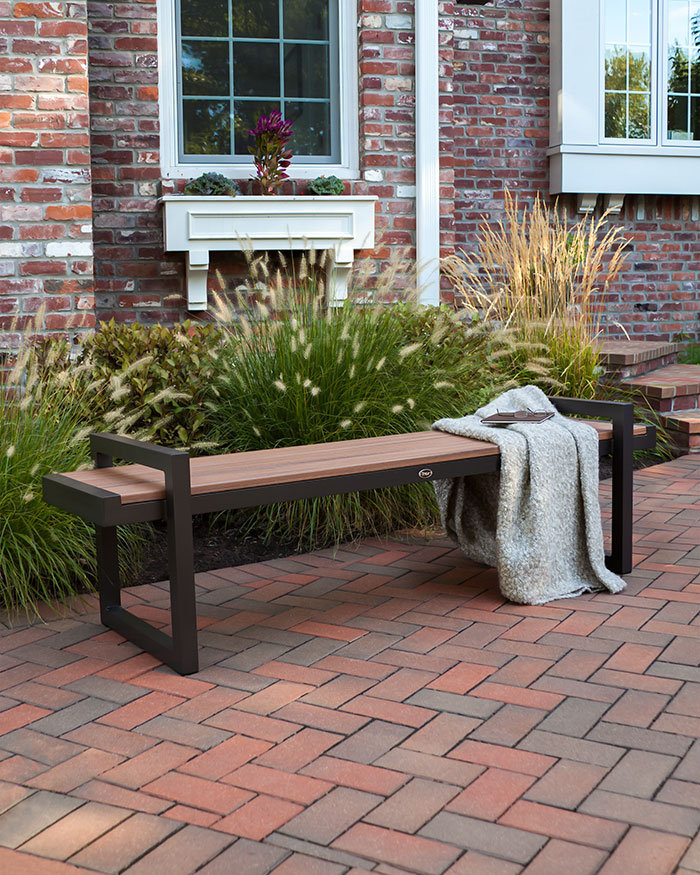 ---