Win The Ultimate Backyard Giveaway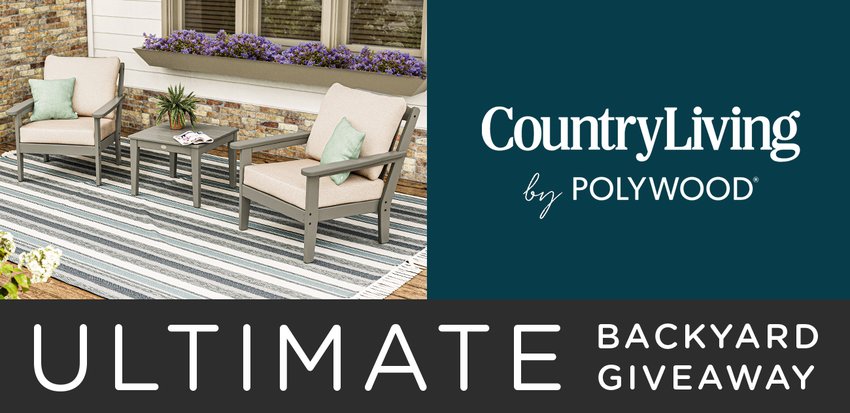 This holiday season, we want to help you love your outdoors. Each week in November, we're gifting some of our favorite essentials for outdoor living. Come back every week for a chance to win!
Week 1: Monday, 11/7—Sunday, 11/13
Win a Hardcore Carnivore BBQ Grilling Kit including a MAX PACK Rub Shaker Seasoning Multi Pack, signed Hardcore Carnivore Cookbook, and a Hardcore Carnivore Butcher's Apron, plus a POLYWOOD Modern 3-Piece Adirondack Set with Long Island 18" Side Table in your choice of color ($710+ value!).
Week 2: Monday, 11/14—Sunday, 11/20
Win a Kamado Joe Classic II Grill and POLYWOOD Classic Adirondack 3-Piece Set with South Beach 18" Side Table in your choice of color. ($1,748+ Value!)
Week 3: Monday, 11/21–Sunday, 11/27
Win 1 of 3 new Martha Stewart by POLYWOOD Chinoiserie 3-Piece Rocking Chair Sets in your choice of color. ($995+ Value Each!)
Week 4: Monday, 11/28—Sunday, 12/4
Win 1 of 3 new Country Living by POLYWOOD 3-Piece Deep Seating Sets in your choice of color. ($1,195+ Value Each!)
POLYWOOD Furniture Features

Sustainability has always been our second nature. To protect and preserve natural resources for future generations, we make our durable patio furniture from sustainable materials, including landfill- and ocean-bound plastics.

Rain, wind, and sleet shouldn't get in the way of enjoying your outdoor furniture. Unlike wood, POLYWOOD products are innovatively engineered to withstand all four seasons without splintering, rotting, cracking, or chipping.

Industry-leading Warranty
We understand that relaxation is about having peace of mind. That's why POLYWOOD outdoor furniture is built to last and backed by a 20-year warranty. Have any questions? Our Customer Experience Team is always here to help.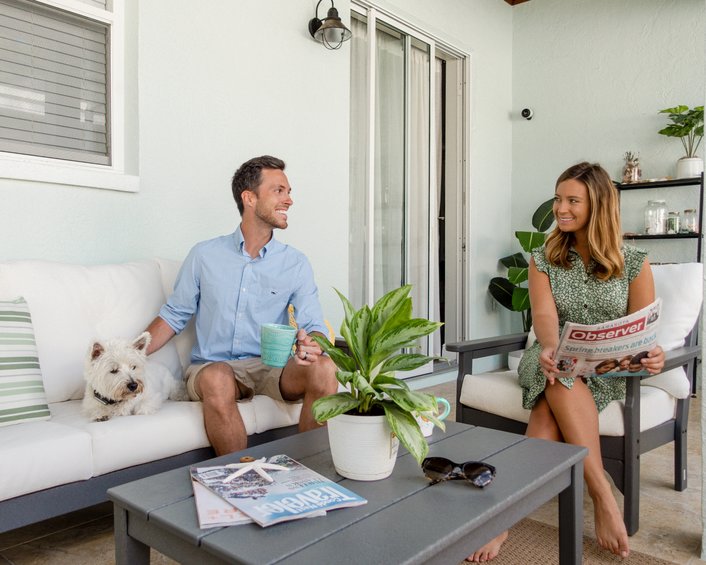 Our collections are—and always have been—built to be loved for life. Friends, family, and future generations are why we do what we do, which is to create sustainably made outdoor furniture where everyone can rest, relax, and connect with nature and one another.
POLYWOOD furniture is made in the USA and withstands seasonal weather conditions, including hot sun, snowy winters, salt spray, and heavy winds. Unlike traditional wood or disposable resin designs, your furniture will never need to be sanded, painted, stained, or replaced after a few seasons. And did we mention we always offer free shipping and delivery?